Mad Priest Coffee Roasters is continuing to blaze a trail in Chattanooga, Tennessee, with a new retail location called Mad Priest Coffee & Cocktails.
Since its inception, the company has paired its pursuit of impeccably sourced and roasted high-quality coffee with its mission to hire and support refugees, pay adequate wages and create a welcoming space for all.
While initially taking shape in a small roastery tasting bar, this approach has been greatly expanded with Coffee & Cocktails. The new downtown bar ambitiously fuses day and night offerings and aesthetics from various cultures to draw local communities together in both comfort and creativity.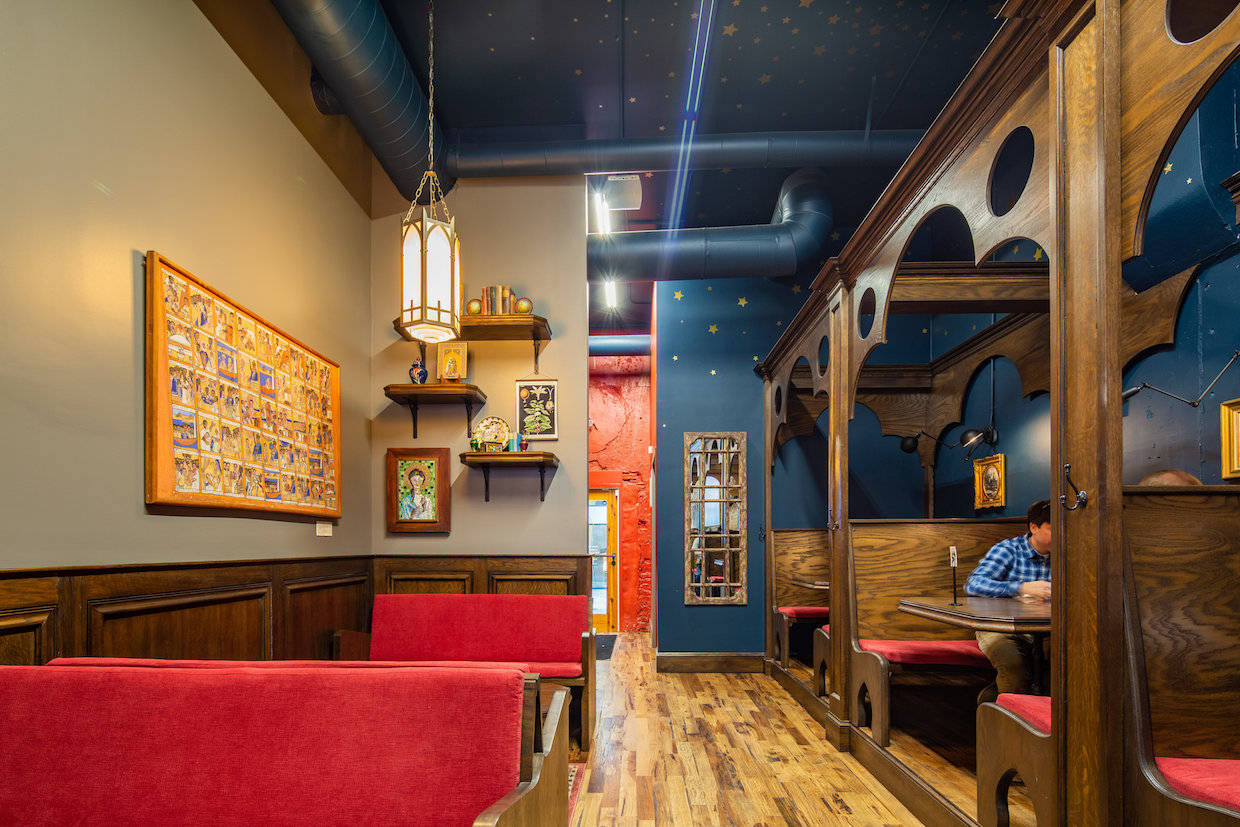 Mad Priest Co-Owner and Operator Michael Rice committed to upgrading his cocktail skills and knowledge base by attaining CSS (Certified Specialist of Spirits) certification.
"One of the reasons I got into spirits and love it so much, especially alongside coffee, is that it's been around a lot longer, not just as an industry but also as a standardization of excellence and quality," Rice told Daily Coffee News,  noting that standards brought forth by coffee's Third Wave movement are nascent by comparison.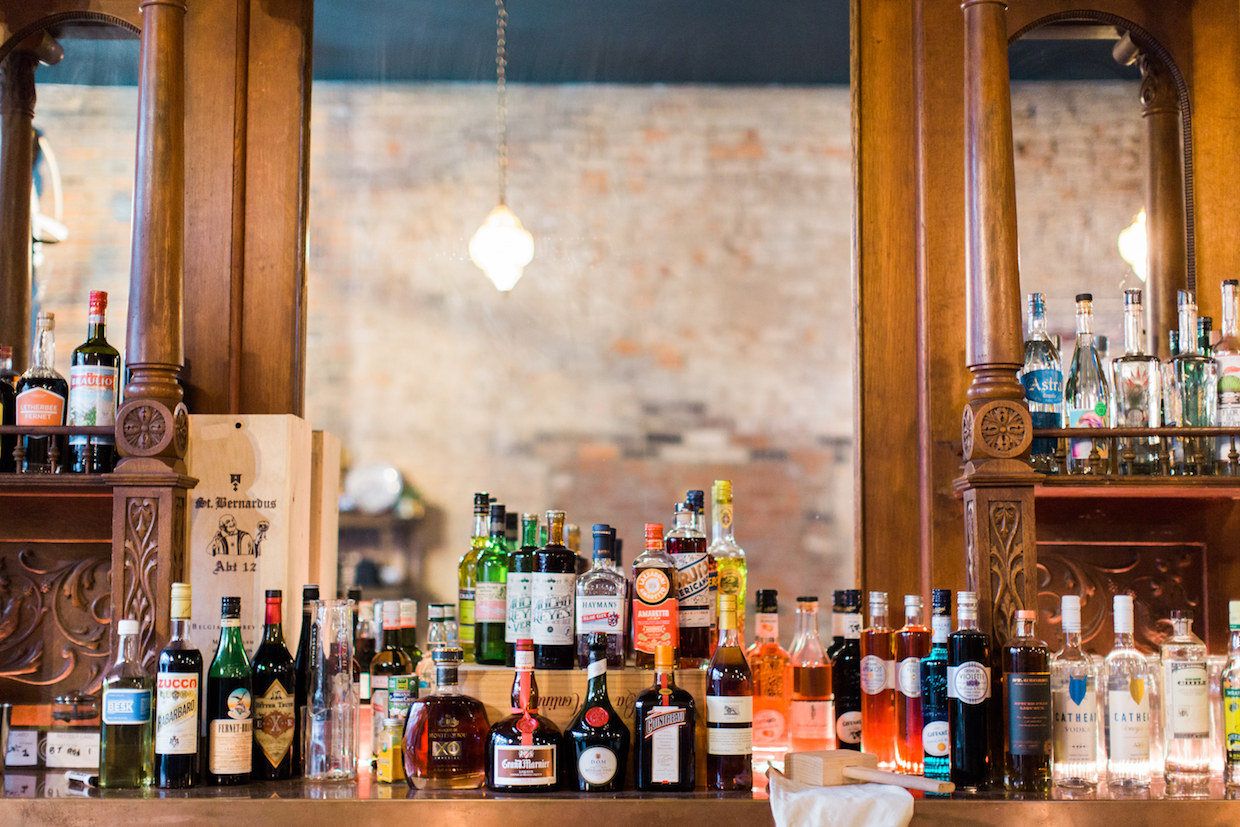 "There's a historicity and an ancient reality to lot of different spirits and they've upheld that same quality and standardization for a long time," Rice added. "I think there's a lot of overlap that can easily turn into opportunities for both guests to learn more, but also for ourselves on the coffee side to learn more, and figure out what it means to invest in a product that learns how to do it the best they can, the same way for X amount of years, versus getting super hyped about the next new process method or the new Gesha."
The juxtaposition further comes through in the shop's design. The approximately 2,000-square-foot cafe bridges modern specialty coffee and centuries-old traditions in spirits, with what the company describes as  "old-world French woodwork meeting Ottoman empire tile," among other elements.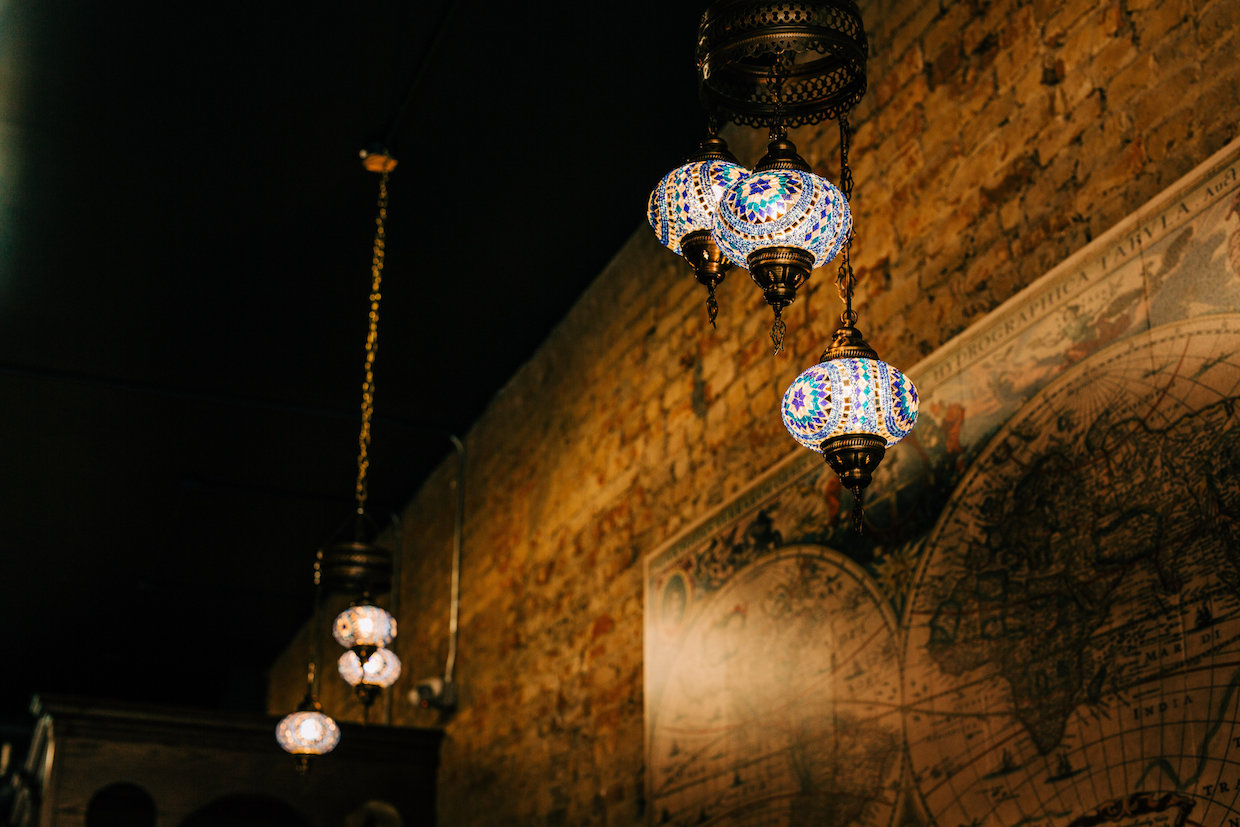 Vintage world maps and an authentic 1930s Ethiopian canvas painting of the Queen of Sheba adorn the exposed brick walls, illuminated by hanging fixtures from Turkey and India.
In the newer world, as it were, the company's single-use to-go wares are all now 100-percent compostable, and the new shop's espresso is prepared on a matte black La Marzocco Linea PB ABR paired with Nuova Simonelli Mythos grinders.
For Rice, the shop's decor also stands out from among trendier environments in which specialty coffee is often served. It reflects the fact that coffees originating from Africa are served, while also reflecting coffee's deep historical and present connection to the Middle East. But even more importantly, Mad Priest remains passionate about supporting and employing members of the local refugee community through its partnership with Bridge Refugees Services. So in tailoring the design to the communities it hopes to serve and support, Scandinavian influence wasn't exactly on the short list.
"We can say all day we want to create community — which is probably the most cliche term any coffee shop could ever use — but creating community with all white walls and succulents on the tables, what does that mean, culturally?" said Rice. "It is a culture, but what kind of culture is that and what kind of culture are we trying to cultivate and create and be a part of? We wanted take aspects of the world, the Middle East, the Far East, Africa, mix it all together and be a space that speaks to all different parts of the world."
Mad Priest also recently launched its events company, Mad Priest Events, to host events that educate locals not just about coffee, but about different world cultures, especially those that are represented locally.
"We launched the event company to showcase what we felt like there wasn't a lot of opportunity for in our city, which was an international and cultural vibe, and experiencing other cultures," said Rice. "Now that we have this whole space, it's easy."
Events focusing on international food and music have in the past included "an evening in Iraq," featuring food and entertainment coordinated by a refugee family Mad Priest had worked previously. That event launched the family's formal catering company, while their son, a recent culinary academy graduate, now also works in the new Mad Priest kitchen.
Said Rice, "There's definitely some fun overlapping stuff there."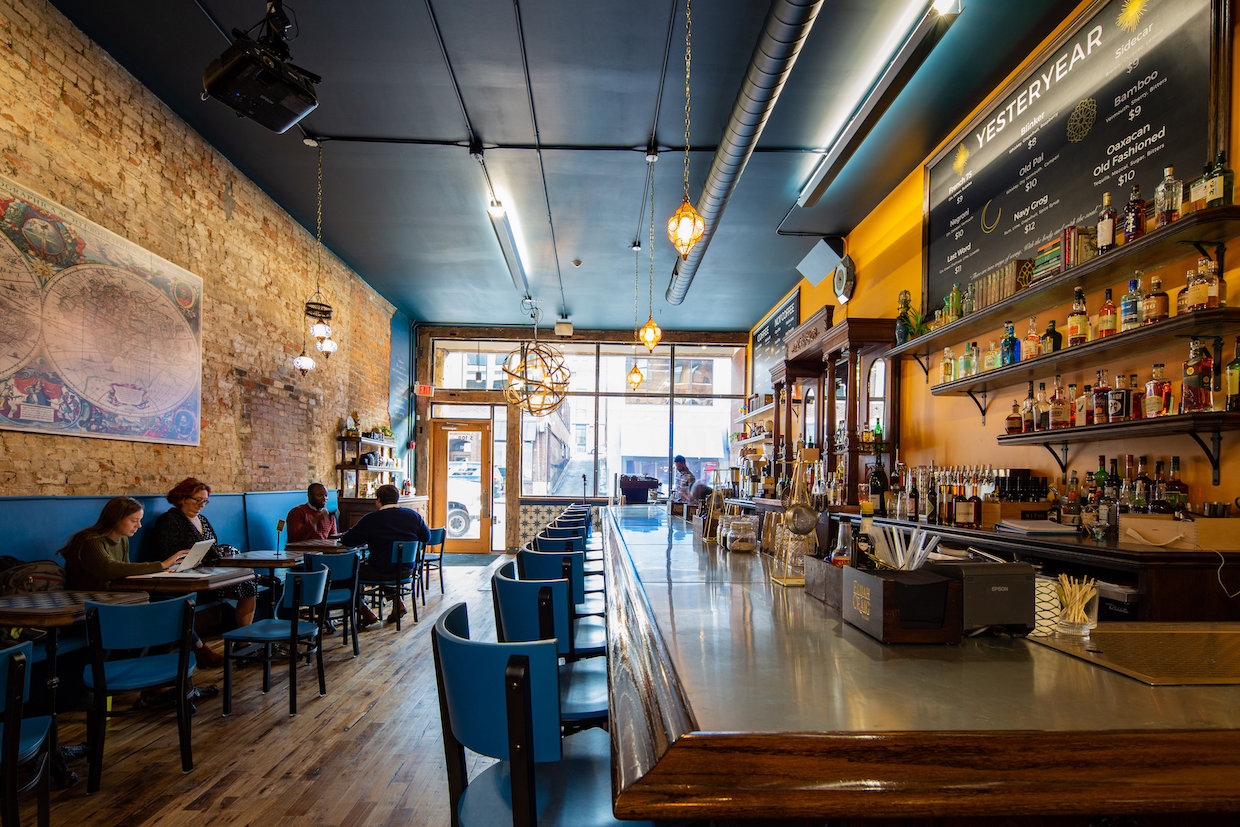 Beyond staffing coincidences and decorative flair, all of this multiculturalism also ultimately strikes at the heart of the brand. As a reference to the 1844 Alexandre Dumas adventure novel "The Count of Monte Cristo," the company name refers to the supporting character that helps the main character escape his wrongful imprisonment, setting in motion the rest of story.
"The brand, coming from the Count of Monte Cristo, is actually all about cultures of the world," said Rice. "When Edmond gets out of prison, finds the treasure and starts to settle on the island, he travels the world, and he brings back artifacts from all his travels."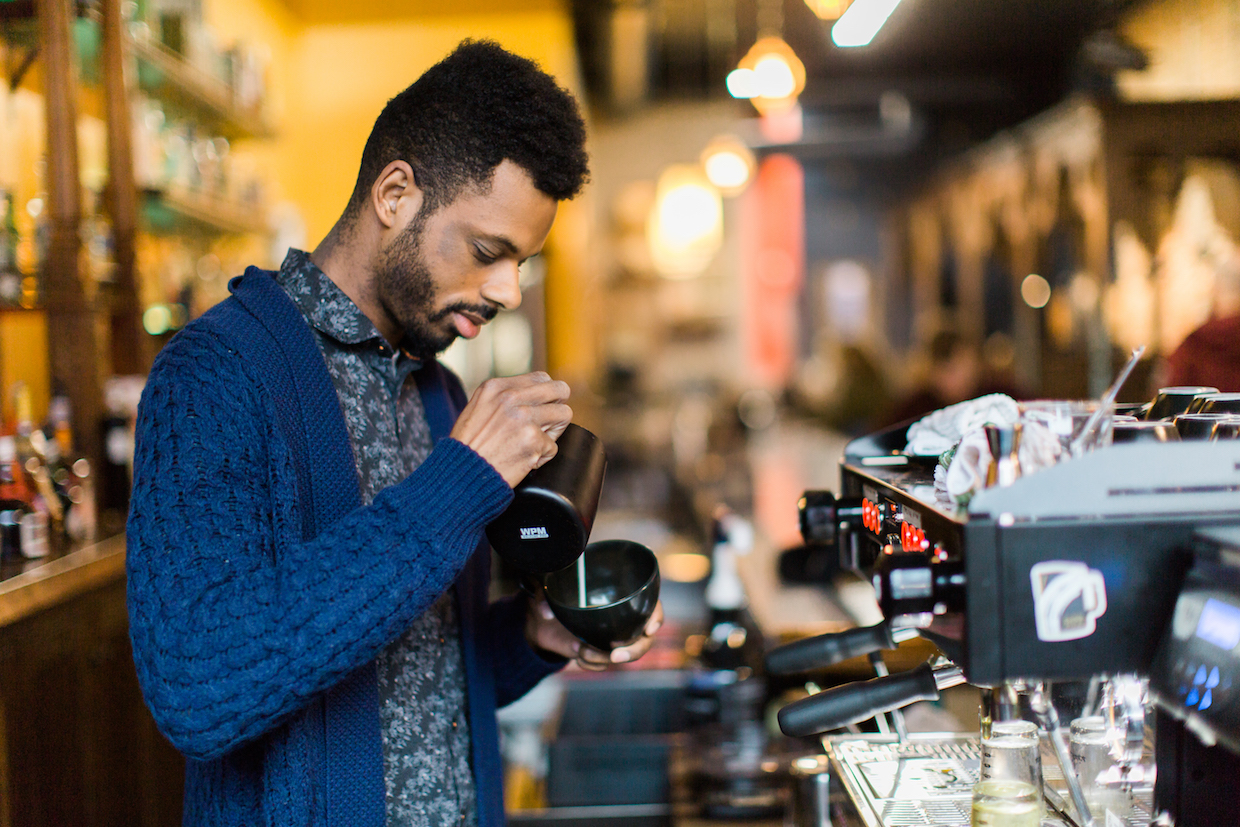 Mad Priest Coffee and Cocktails is open now at 719 Cherry Street in Chattanooga.
Howard Bryman
Howard Bryman is the associate editor of Daily Coffee News by Roast Magazine. He is based in Portland, Oregon.