Another craft beer company has taken the headlong plunge into coffee, as Big Storm Coffee Company has launched aside Clearwater, Florida-based Big Storm Brewing.
The company kicked off at the end of March with a "Shufflin' Into the Market" party at the St. Petersburg Shuffleboard Club. The beer company's house-roasted brand of coffee will now be served and sold at all three Big Storm Brewing taprooms in Florida as cold and hot brew, espresso and 12-ounce whole-bean bags priced at $9.95 per bag.
Big Storm Brewing Owner L.J. Govoni told Daily Coffee News that the coffee business bug bit hard after BSB brewed its first coffee porter, Havana After Midnight, using fresh, locally roasted beans.
"Roasting green beans is surprisingly like brewing beer," said Govoni. "It's all about times and temperatures. We take a similar joy in developing various flavor profiles and blends for our coffee company as we do at the brewery. We think it's a natural and exciting fit."
Head Roaster Chris Ramsey is sourcing beans primarily through importer Royal Coffee New York, and roasting occurs in strategically small batches on a 10-kilo Ambex roaster.
"We pride ourselves on only roasting so much at a time as we think this will allow for greater quality controls over smaller, limited batches," Ramsey told DCN. "Additionally, it also allows you the chance to try new blends without costing a lot of money."
Given its existing expertise in the brewing of cold, complex and tap-friendly beverages, Big Storm pays special attention to its cold brew coffee products. While they do continue to employ the traditional overnight immersion method in small batches, Big Storm has also developed a more innovative technique using pressure to generate a "heatless boil" treatment.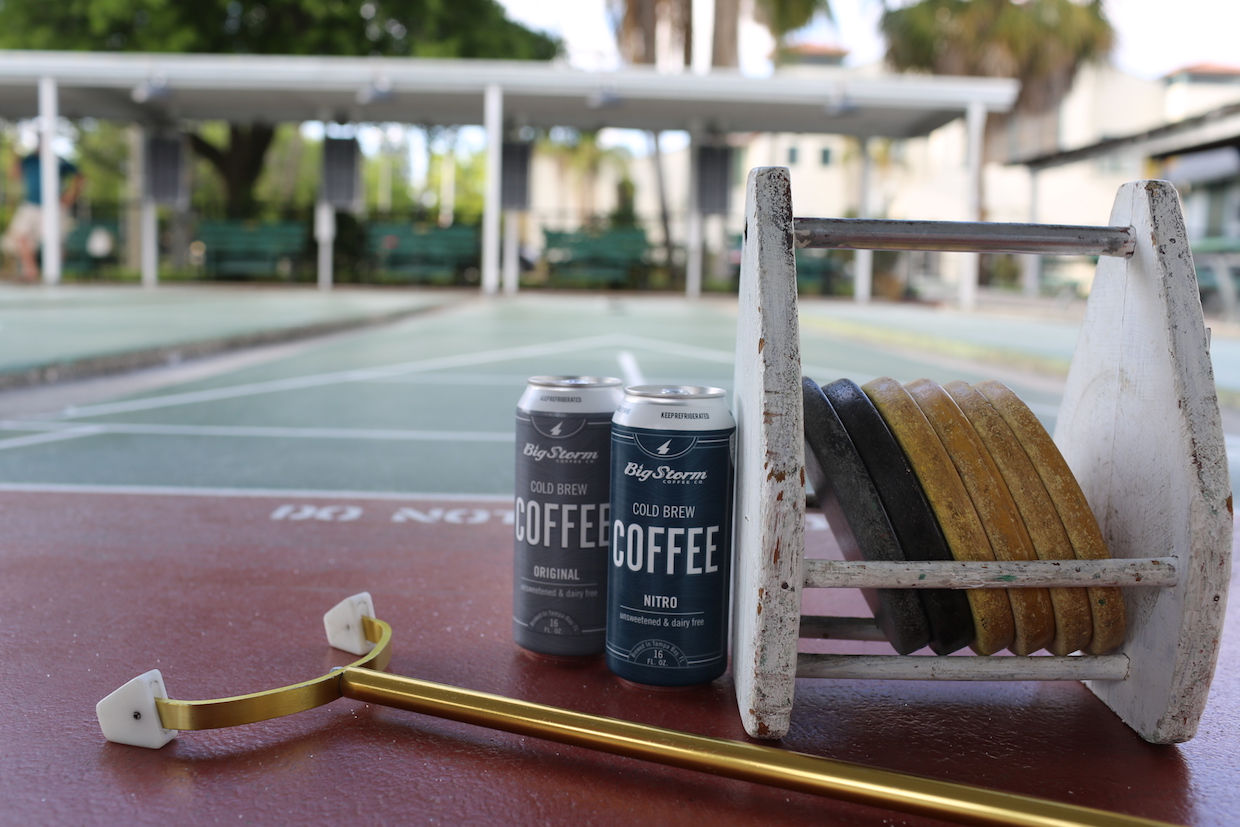 "We believe our 'low–pressure' technique allows for a more expressive liquid," said Ramsey. "The tongue-in-cheek name of our brewing process comes from the way we pull the water through the bean, as opposed to simply introducing the bean into the water. Much like the process of rapid aging spirits where new whiskey is pulled through wood in a pressured environment as opposed to simply sitting in the wooden vessel, we use vacuum pumps to create negative pressure which creates a heatless boil in an on/hold/off cycle that varies based on the complexity of the blend."
Complexity is important to Ramsey, who takes pride in having won a bronze medal at the 2018 Golden Bean North America roasting competition for the Big Storm decaf blend, Sunset Calm.
"I probably spend most of my time working with lighter roasts," said Ramsey. "A roaster is like an artist, only we work with coffee beans rather than paint. I love the creativity of roasting and experimenting with different beans and flavor profiles to put my own spin on coffee."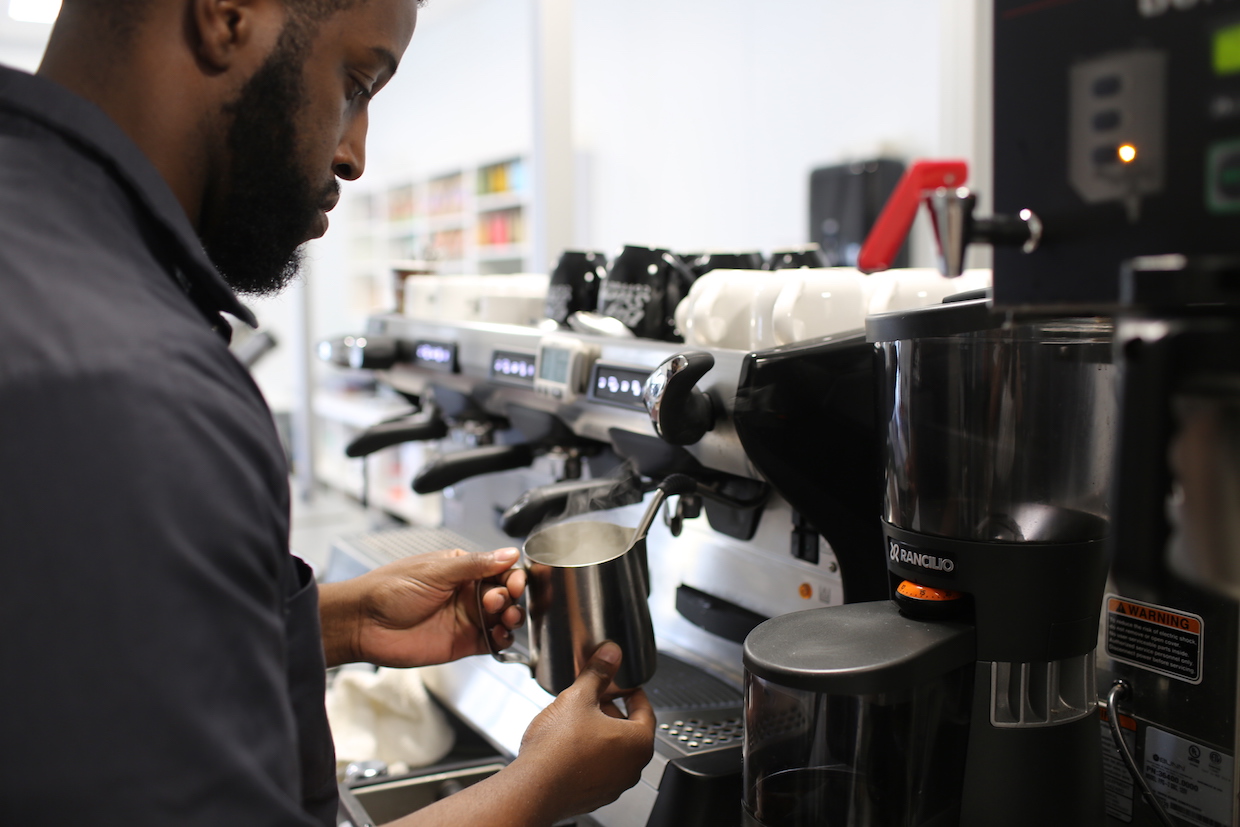 Big Storm's own spin on classic and nitro-infused cold brew is currently filling sleek black 16-ounce cans. Govoni said the company is widening its distribution of cans, as well as of wholesale kegs, and plans to experiment with additional blends and profiles. Govoni hopes that, in time, Big Storm Coffee may have coffee shops of its own.
"We are always looking for the right retail location and opportunity," said Govoni. "We do not want to be a brewery that also roasts beans and makes coffee. We want our coffee business to thrive on its own, regardless of the brewery operations."
Howard Bryman
Howard Bryman is the associate editor of Daily Coffee News by Roast Magazine. He is based in Portland, Oregon.