Behind a sliding barn door among the brightly painted Gasoline Alley buildings in Springfield, Massachusetts, a new coffee company called Monsoon Roastery is beginning to make waves.
Owned and operated by the husband and wife duo of Tim and Andrea Monson, the roastery inside the renovated mill building features an Ashe fluid-bed roaster while giving the Monson's their first retail outpost, which opened in January.
A former employee for Chemex, based in nearby Chicopee, Tim started roasting coffee from home more than six years ago. About four years ago, following the birth of a daughter, the Monsons decided they wanted to pursue a dream all their own, investing in their own business.
"Andrea and I took this garage-based space and our vision and turned it into a reality — with a ton of friends, long hours and sweat equity," Tim Monson told DCN.
Local artists have contributed to the new space, too, where a colorful mural painted by Dean McKeever serves as the cafe's backdrop. The move also allows for significantly more production and distribution capacity, while giving the fledgeling business an opportunity for positive public exposure.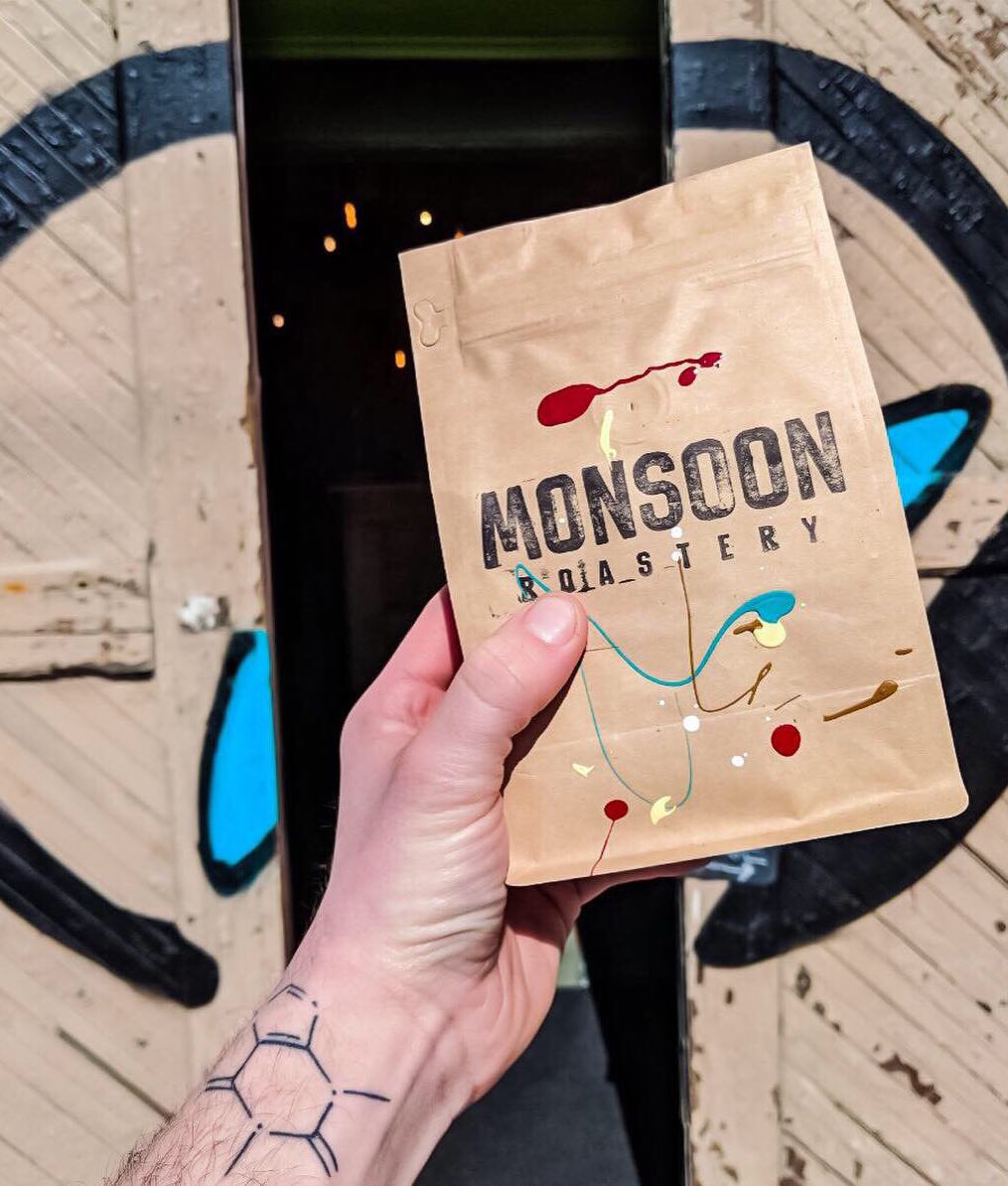 "Since we were going to do that, we wanted to also be able to offer a walk-in experience for people, so they could come in and get a coffee and chat with us," Monson said. "It also turned into us realizing that we can be a little more earth-conscious and practical in the way we do things."
Environmental sustainability became a guiding priority in the design and construction of the facility, and for the operations within. The espresso bar just inside the cafe entrance is built on top of a large, repurposed French door, and the sides are made out of pine wood from tobacco barns in neighboring Southwick.
Coffee cups and lids are compostable, and the shop runs its own vigorous composting and recycling programs with wholesale clients. Roasting of a selection of seasonal coffees is powered by wind energy, as the company works toward maintaining a zero carbon footprint.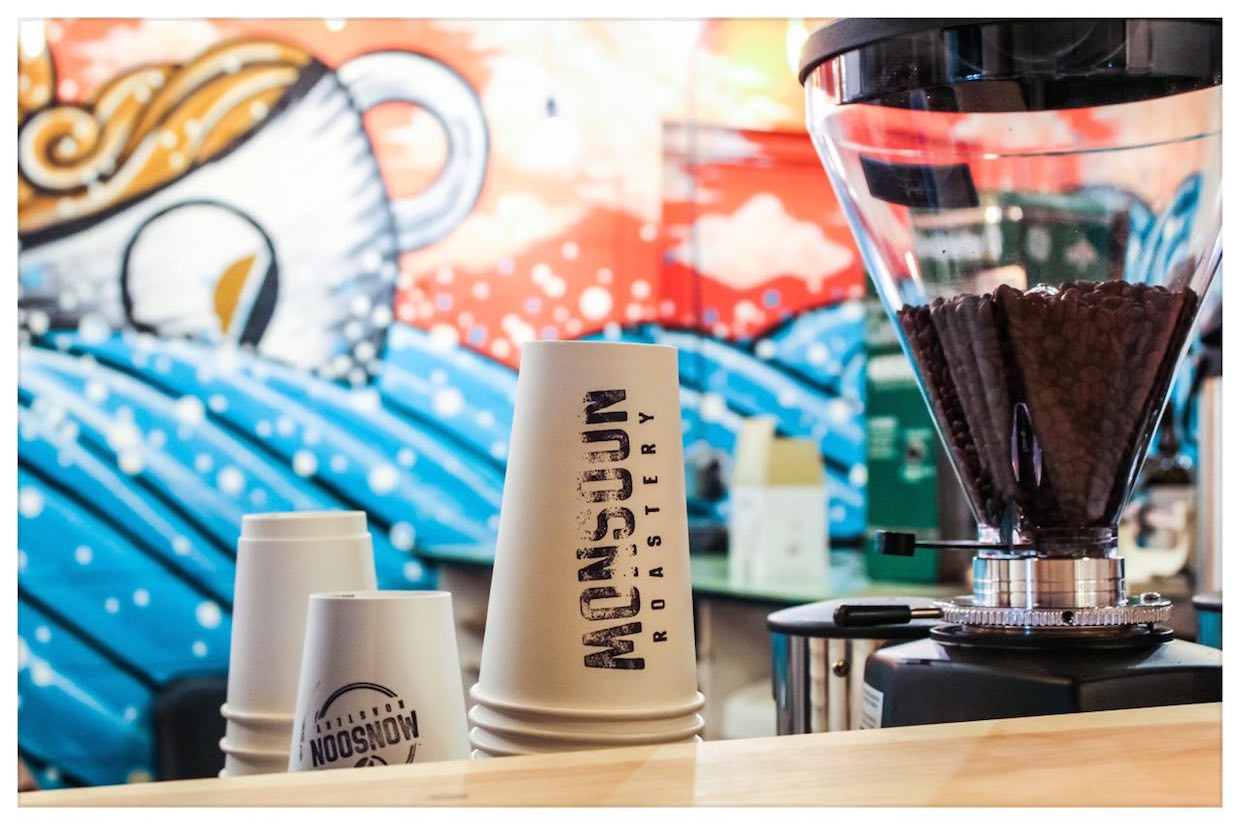 In addition to a number of cross-promotional partnerships with other local businesses such as bakeries and soap/candle makers, the Monsons are reaching out directly to consumers through education on home brewing basics such as coffee selection, water temperature and other common variables.
Walk-in coffee service is being aided by a La Marzocco espresso machine with Mazzer Super Jolly grinders and a Chemex Ottomatic drip brewer. A seasonal range of coffees featured at the small bar to this point have come mostly through importer Olam, which Monson credited as being "an awesome company to work with."
"We tend to look for coffees from [smallholder farmers] and estates," Monson said. "The majority of our coffees are washed, but we usually have a nice natural processed coffee on hand at the shop. We try to hold a balance between what the general public really loves and coffees that we can get incredibly passionate about."
Seating at the cafe is currently limited to a single couch in the front room, with additional seating on Saturdays in a separate room. The couple hopes to add some outdoor seating as the weather warms.
Monsoon Roastery Coffee is located at 270 Albany Street in Springfield, Massachusetts. 
Elise Linscott
Elise Linscott is a freelance journalist based in Northampton, Massachusetts. She's been working as a reporter for six years focusing on community journalism and writing for business-to-business publications.