Spring has sprung in the town of Winters, California, where local roasting company Steady Eddy's Coffee is coming into full bloom.
The coffee company opened the doors to its brand new 900-square-foot production roastery to the public late last month, serving hot and cold drinks to people celebrating Winters's annual Youth Day Parade.
Owners Carla and Jamell Wroten hope to soon be serving coffee and food more regularly at the new location with a retail area inside, and seating on a 1,000-square-foot courtyard that Carla Wroten intends to design in the spirit of an English tea garden.
"It is the feeling, actually, that I am going for," Wroten recently told Daily Coffee News. "In England, you can slow down [when you] visit tea gardens. I want people to have quality moments at our shop, savoring great coffee, cool merchandise and local art."
For now that would-be garden is serving as more of a playground for the Wrotens' three children, who are all currently under eight years old. Said Wroten, "They are growing up in the business."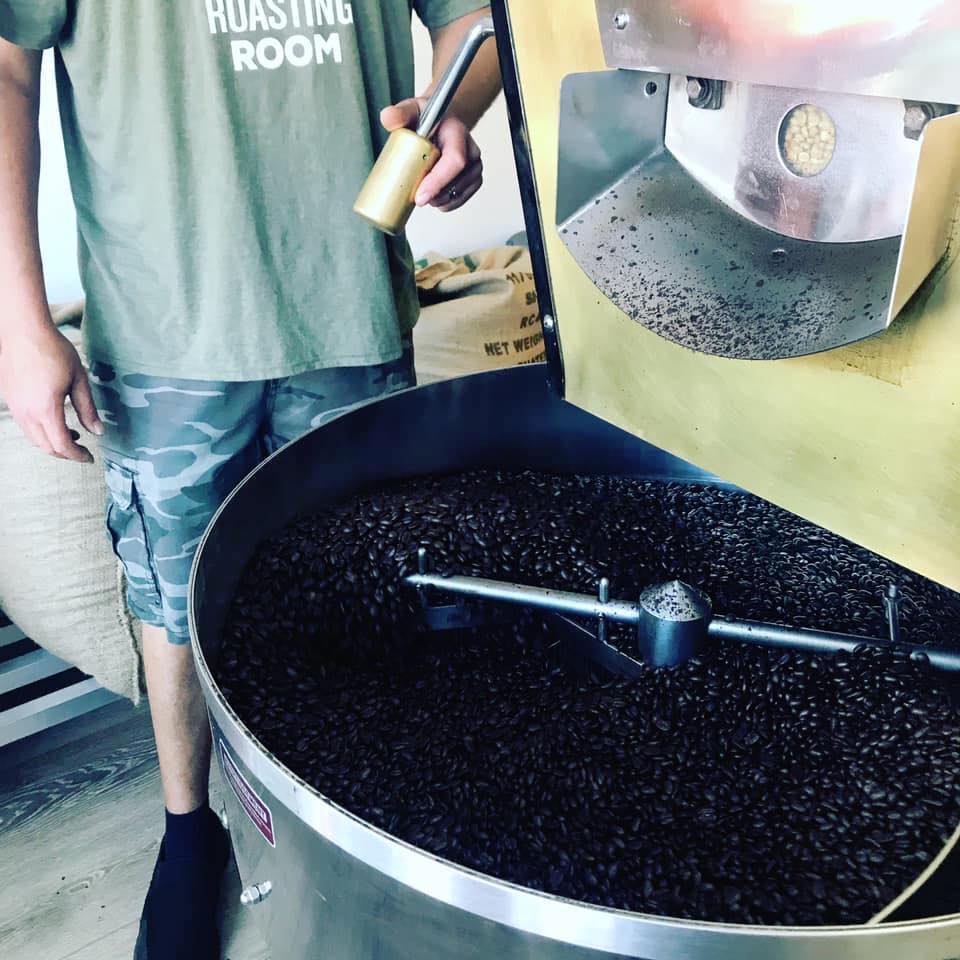 Steady Eddy's former set-up of two 2-pound Sonofresco machines has cooled as the Wrotens transition into roasting in a recently acquired Diedrich IR-12. Not only has capacity increased, but with the larger machine's afterburner, there's also less time spent on cleaning out the chimney through which the two smaller machines were constantly venting.
"We find the coffee tastes better, much smoother," Wroten also said of the new machine. "It is more evenly roasted. It seems to be more of a craft rather than it being automated like the Sonofresco models are."
Steady Eddy's has already forged an intimacy with Winters, having spent years in its existing 1,500-square-foot cafe, which is just a couple blocks away from the new roastery. It was there, Wroten said, that the company's namesake cat evolved from an unfriendly stray to a warm, welcoming presence.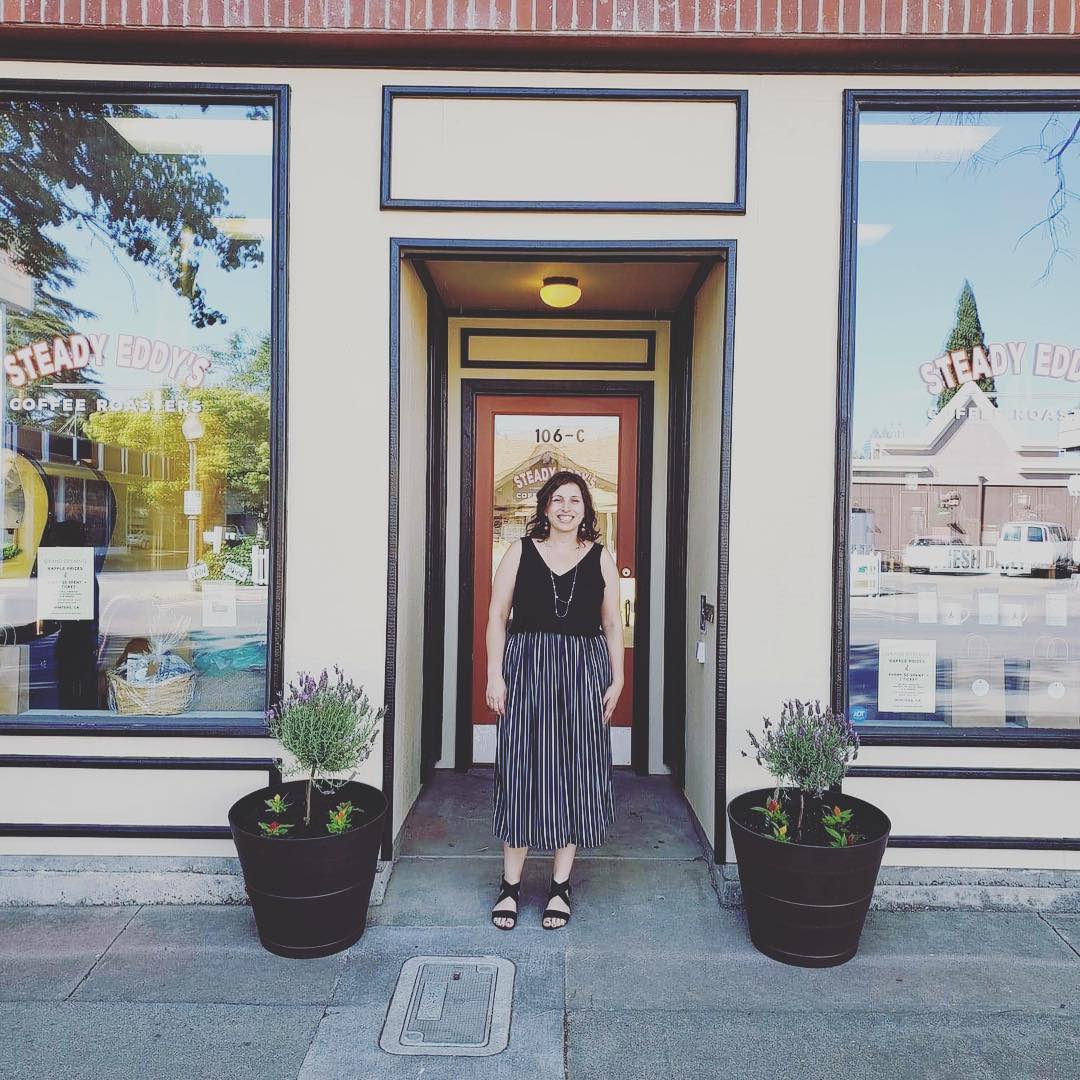 Wroten said the grumpy stray adopted the shop's patio and refused to leave after the previous owner started feeding him. Over the years he grew increasingly friendly and more social until, on May 1, 2018, a dog left off leash for barely a second tragically pounced upon and killed Eddy.
"We have since grown our passion for our community with the idea that Eddy was everyone's cat," said Wroten. "He was beloved. He made so many people feel welcome to our shop and to Winters, and it showed when he passed away. He was kind of a legend in our town, and I have been told stories that he was some of our guests' favorite cat, or a child's first cat they ever loved."
Steady Eddy's plans to become locally legendary in its own right as a wholesale coffee supplier, while also inviting patrons into its new roastery courtyard with a strong food program.
"We know what good food and coffee is, and I think we can really shine in this type of set up," said Wroten. "I think we can make our food memorable, our coffee consistently great, and the rest is going to fall in place."
Steady Eddy's Roasting Room is located at 106 Main Street in Winters, California.
Howard Bryman
Howard Bryman is the associate editor of Daily Coffee News by Roast Magazine. He is based in Portland, Oregon.