With summer travel season in full swing, a new company is aiming to fill a longstanding hole in the coffee lover's portable brewing kit: A convenient, packable tool for precisely heating and pouring hot water onto coffee.
The solution, by the Denver-based startup brand Nomad Joe, is called the Voyager Kettle. The collapsible, digital, electric gooseneck kettle recently cruised by its $25,000 crowdfunding goal on its way into production.
Nomad Joe is banking on frustrations with the tradeoff that traveling coffee lovers face with existing solutions that are either compact but without a heat source, or heated but bulky and imprecise. The Voyager Kettle lets users set the temperature digitally. After use, its silicone upper half flattens and its handle and spout both fold down for easy packing.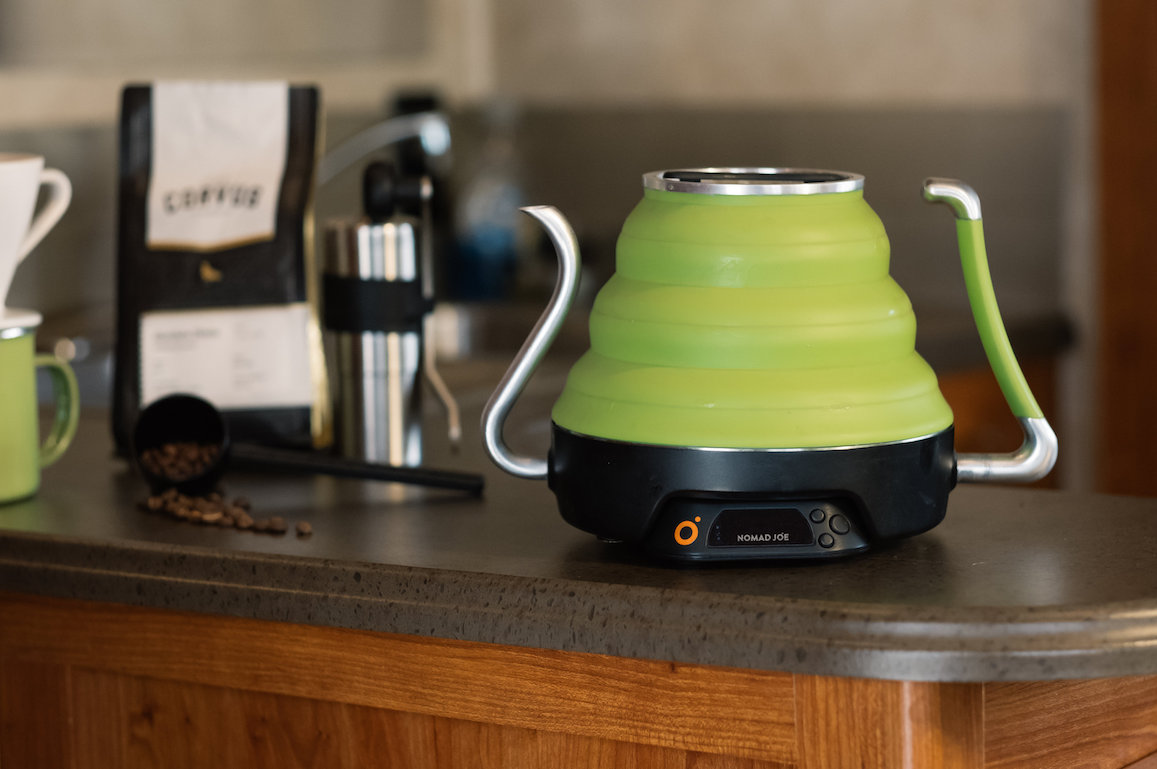 With its cord, base and kettle altogether, the product adds two pounds to any pack. Plugged into either a 110V or 220V power source, the company says the device currently brings 20 ounces of water up to 205°F in about four-and-a-half minutes, and can hold it there for half an hour. The final version of the Voyager is expected to weigh a few ounces less and should get water up to temp about a minute faster, in league with any other electric kettle with a 1,000-watt heating element.
The father/son team of Robert and Ryan Mack are guiding their debut product towards the market with the older generation's 25 years of product design and manufacturing experience and the younger one's background in professional sales and distribution. Together they are collaborating with Charlotte, North Carolina-based design and engineering firm Enventys Partners on some of the more technical details.
"[Enventys Partners] did the designs for the heater/base, but much of that is industry standard," Ryan Mack told Daily Coffee News. "For our project, it was about designing everything in a way to fit in a smaller space and collapse down in a compact manner."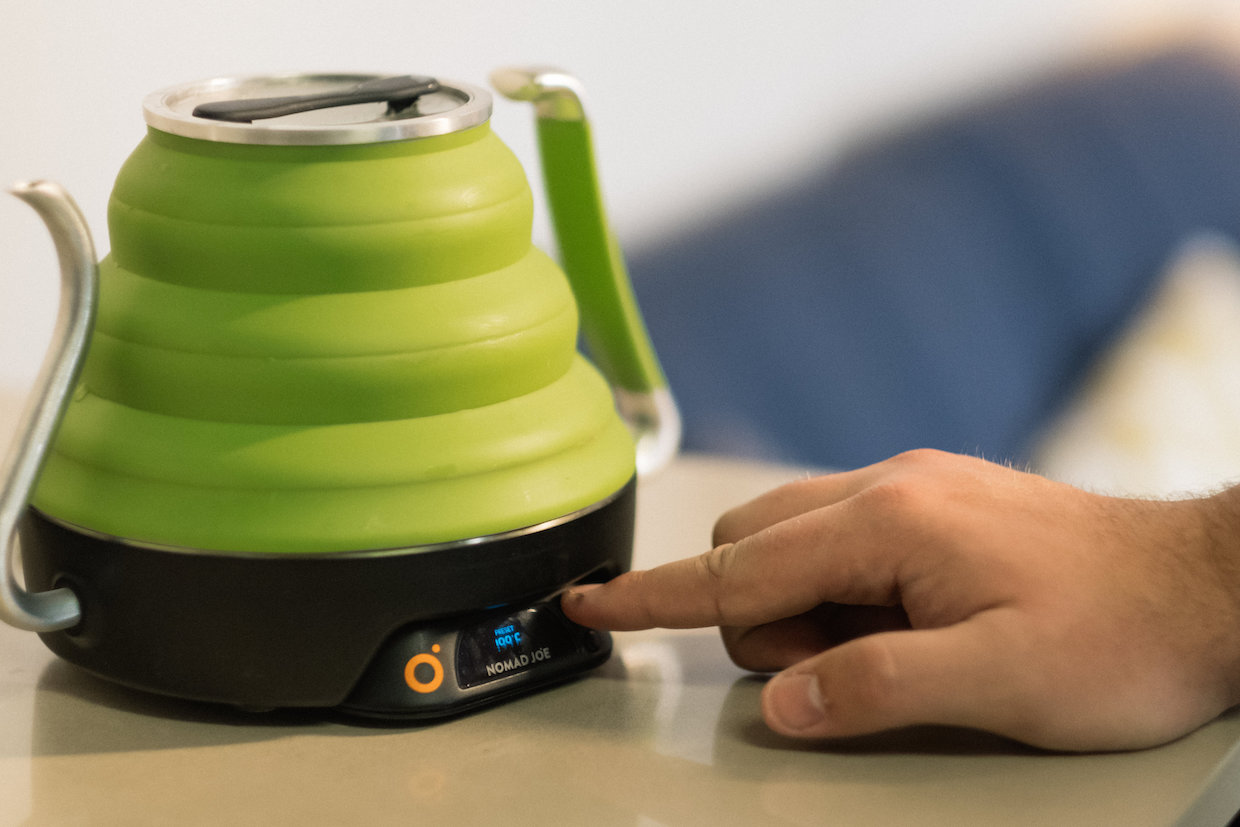 Mack said his R&D process included bringing initial designs around Denver-area coffee shops such as Corvus Coffee for informal feedback, which helped in refining or adding features like the real-time digital temperature display. Mack said discussions with industry professionals have continued through the prototyping process, particularly as he sees audiences for the device on both sides of the coffeehouse counter.
"The initial target audience was for working professionals [who] are staying in hotels frequently," said Mack. "I had the idea when I was doing some traveling in my sales role, and struggled making the same quality cup I was used to at home. Since then, we have built the kettle with the professional coffee brewer in mind, hoping we could tap into the coffee professional field while also still serving the initial market."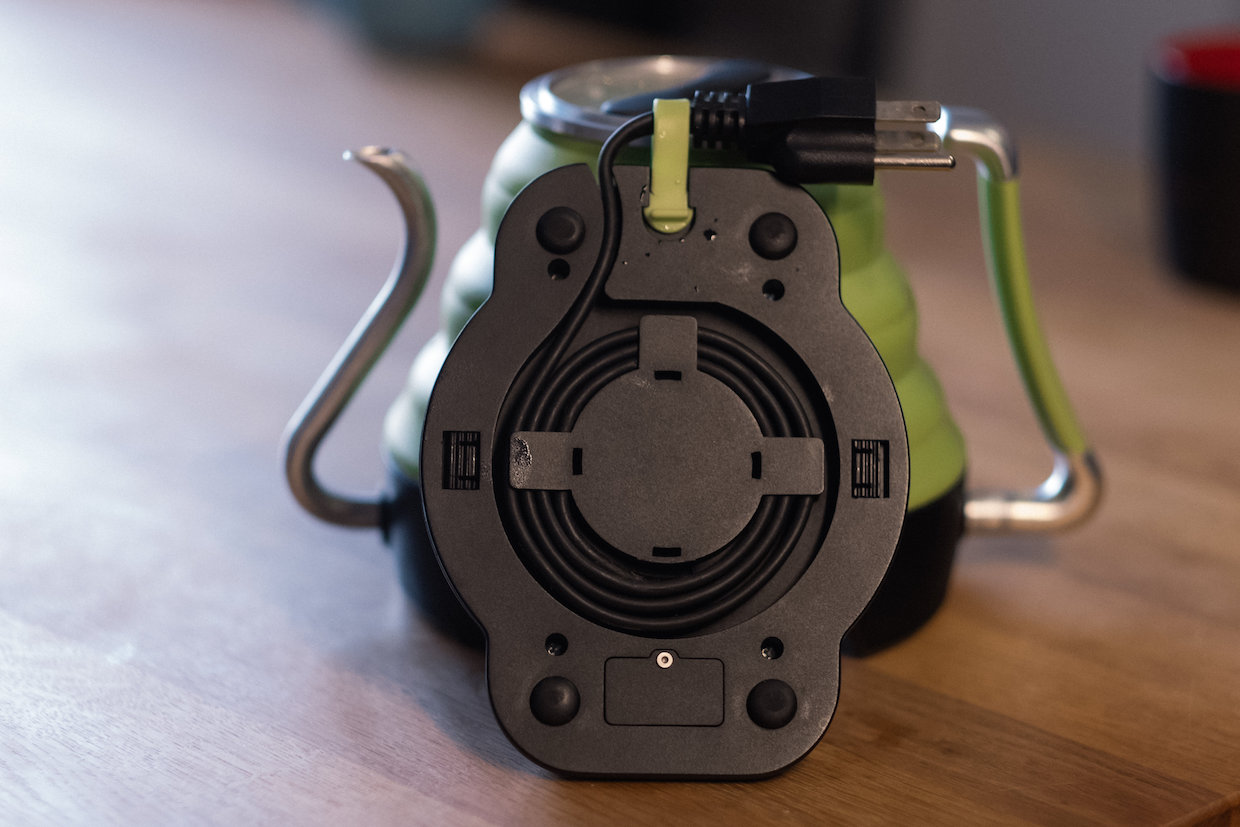 Mack said the Voyager would also be an asset to people in RVs, Airbnb rentals or anywhere counter space is limited, as well as in any home where pourover may only be an occasional method of brewing. Backpackers and others dreaming of a lightweight, cord-free, rechargeable battery-powered solution will have to continue dreaming, though, as Mack said the technology for that kind of portability just isn't there yet.
"I would love to make a rechargeable base for the kettle, and long-term this is something we will try to accomplish," said Mack. "As it stands now, due to the amount of energy necessary to bring water to temp, based on current technology it is not very feasible. The battery would either need to be very large, it would take significantly longer to bring to temp, or a combination of both."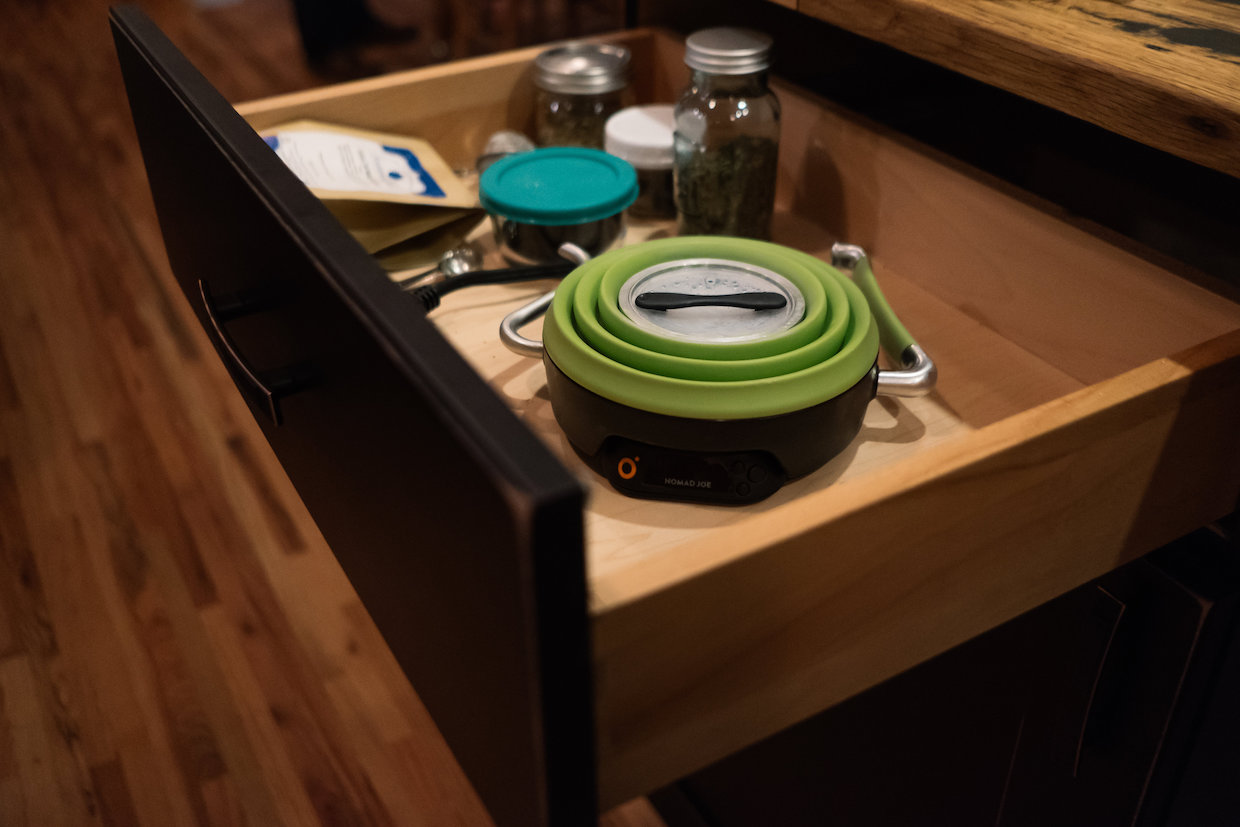 The retail price of the existing plug-in version of the Voyager Kettle is expected to land around $130. After the remaining two-plus weeks of its Kickstarter campaign, Nomad Joe will leverage Enventys Partners' network of suppliers and manufacturers for production in Taiwan, aiming for initial Voyager Kettle deliveries in June 2020.
Howard Bryman
Howard Bryman is the associate editor of Daily Coffee News by Roast Magazine. He is based in Portland, Oregon.