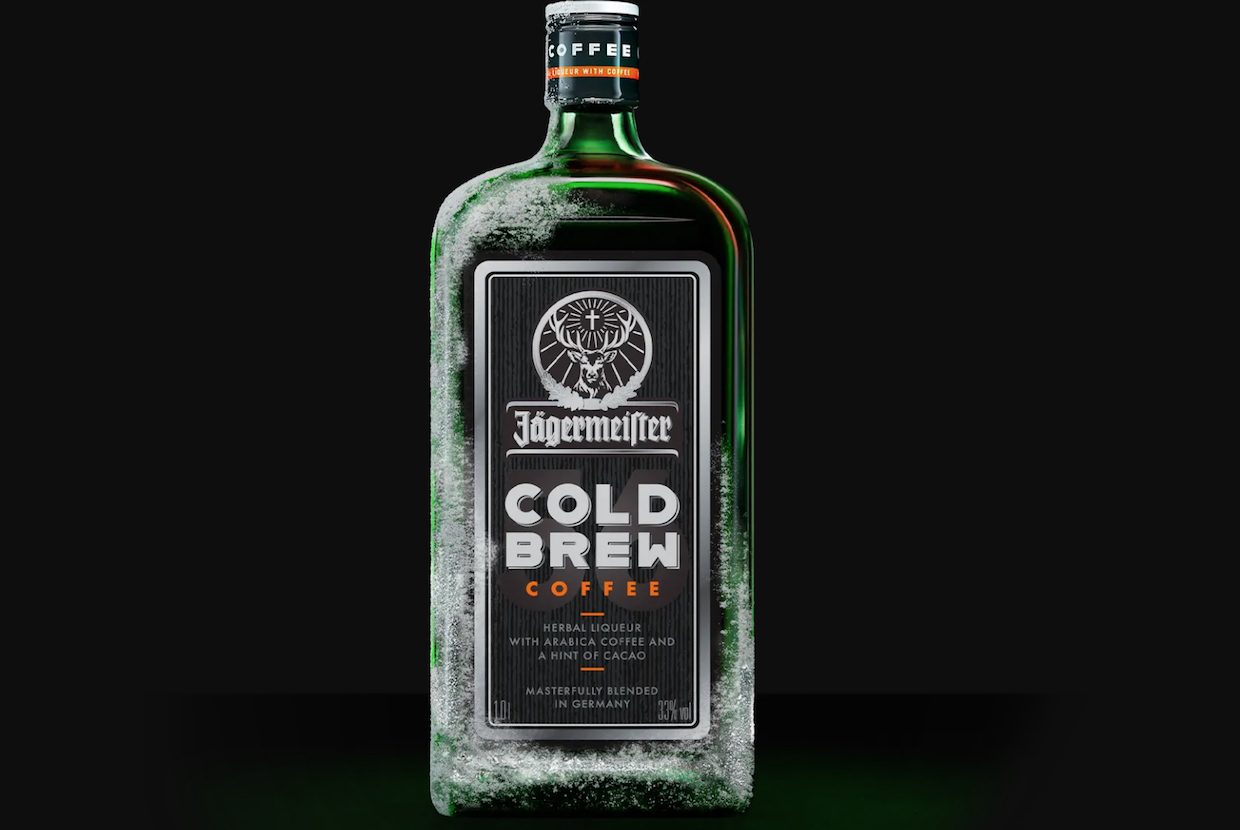 Cold brew remains widely adopted by the specialty coffee industry as something to be treated with care — both as a standalone beverage or as an ingredient in a more complex concoction. Yet from a broader view, it appears the beloved beverage may be reaching shark-jumping territory.
Jägermeister — the brand where a Germanic/huntsman/wood cabin vibe somehow meets "party 'til you puke in a sports bar" — today announced the release of Jägermeister Cold Brew Coffee. It's like the PBR hard coffee of cold brew liqueurs.
The beverage is actually a blend of cold-brewed Arabica coffee and a hint of cacao adding to the sugary, herbaceous mix of 56 botanicals in Jäger's core hooch. Aside from the coffee being of the Arabica species, the only other defining characteristic that the company ascribes to this product's key ingredient is that it is "strong roasted."
In an odd introduction, the company suggested the product came about through some sort of intuitive conjuring.
"Inspired by the innovative, everchanging (sic.) drinks scene, we instinctively knew how a drop of Jägermeister and a backbeat of cold brew coffee could transform any night," Jägermeister stated in the product description. "The enviable result? A brand-new mix."
Even weirder, Food & Wine has a comment from Mast-Jägermeister U.S. Director of Innovation Jack Carson suggesting that people are already dumping Jäger into their coffee. "Combining Jägermeister with coffee has been a fan favorite for years," said Carson, "so we wanted to perfect that experience for our consumers and create a product where those flavors were perfectly balanced."
Available in 750-ml bottles, the Jägermeister clocks in at 33% ABV, a tad less than Jäger's core liqueur.
Nick Brown
Nick Brown is the editor of Daily Coffee News by Roast Magazine.