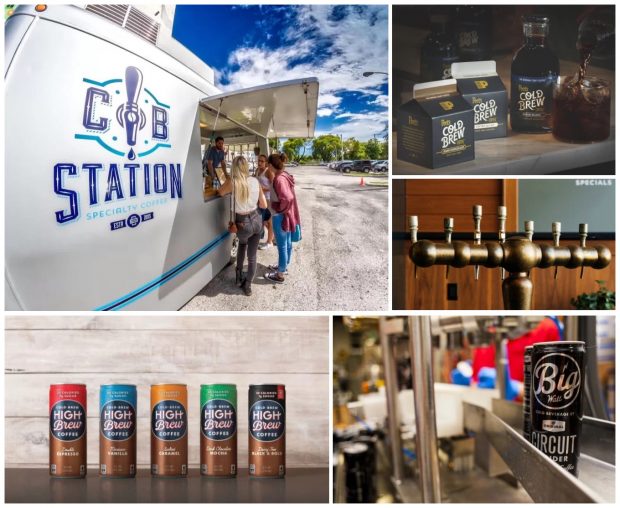 Some trends take a while to catch on. In the coffee world, cold brew is absolutely not one of those.
In 2016 we reached a sort of peak of incredulity regarding the rapid rise of cold coffee production and consumption, moving from surprised and impressed by the sheer numbers to borderline overwhelmed.
Yet with the emergence of regional competitions, major chain adoption and the undeniable ubiquity of the offering — let alone the apparently insatiable thirst for the stuff among consumers — there came a certain point at which there was no longer any basis for incredulity. Here at the end of 2016, we can confidently declare that coffee served cold, whether in some RTD form or as part of a café menu, is officially here to stay, and we'd expect the category to occupy even more shelf and menu space in the year to come.
While tiny start-ups continue to use RTD coffee products as a launchpad, Coca-Cola, Starbucks and Peet's are all leaning deep into it as well. Additionally indicative of the widespread embrace of the new product category is how other, more transitory and peripheral trends were increasingly represented within it, from pumpkin flavor to "bulletproof" butter to even a green, unroasted coffee decoction, whose maker hopes is its own trend-to-be. We've also for the first time seen the creation of entire retail bars dedicated to exclusively cold coffee menus.
In loosely chronological order of publication, here are some of cold brew's moments from the latest trip around the sun that had us reaching for flotation devices as we splashed down the drink's dark, sweet rapids.
From Minneapolis, Big Watt Electrifies the Cold Brew Scene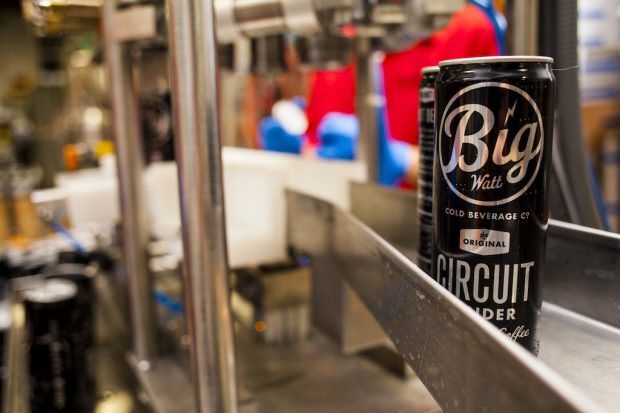 "The plan was to grow like any other coffee company, slowly and steadily, maybe adding another retail shop in time. But then lightning struck — cold, dark lightning."
New Cold Brew Gets Bizzy with Online Subscription Model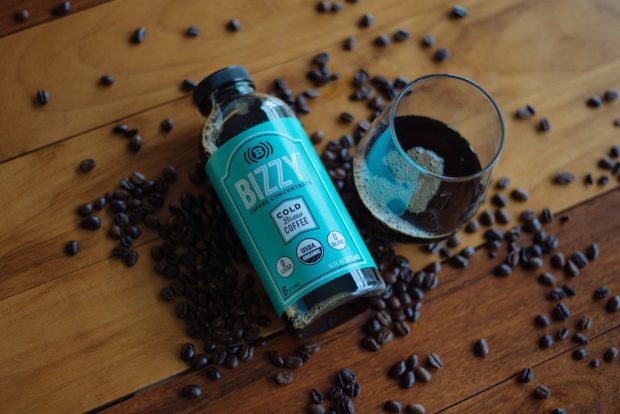 "Bizzy Coffee Company launched in January of this year with an exclusively online sales model, which is unusual for a bottled beverage concentrate start-up. Based on the first few weeks of sales and consumer feedback, the company quickly retooled its website and on March 1 rolled out a subscription service. People evidently loved the product and came to depend on it so quickly that it wasn't enough to be able to reorder with the click of a button. They want a steady flow of Bizzy shipped and billed automatically."
Blue Bottle on Its Coffee in a Can: 'We Found Magic'
"Blue Bottle Coffee has announced a nationwide rollout of its new 8-ounce, RTD canned coffee product, Blue Bottle Coffee Cold Brew. The rollout begins in its Bay Area cafes March 18, spreading to New York cafes March 19 and then to select Whole Foods locations nationwide beginning in April."
Is Specialty Coffee Missing an Opportunity in Cold Brew?
"Is cold brew coffee a category or a craze? This question was posed at the recent Re:Co Specialty Coffee Symposium in Atlanta last week. While those two may not be mutually exclusive, the prevailing presumption was that cold brew is indeed a category — a remarkably fast-growing one, at that — while it is also poorly defined, misunderstood by consumers, and in very real danger of being diminished as a value proposition as quick-adopters of cold brew rush questionable products to the marketplace."
RTD Cold Brewer High Brew Coffee Inks $4 Million VC Investment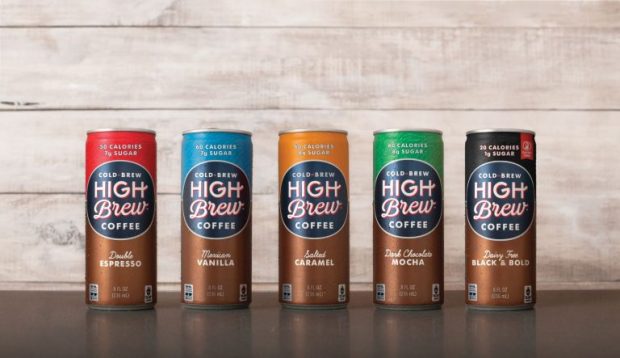 "Austin, Texas-based RTD cold brew maker High Brew Coffee has announced a $4 million investment from CAVU Venture Partners, as well as a new distribution deal with Dr Pepper Snapple Group that will initially bring High Brew products to the markets of New York, Chicago, Dallas, Houston and Austin. Led by partners Rohan Oza, Clayton Christopher and Brett Thomas, CAVU Venture Partners is a relatively young VC fund that launched last fall after raising $156 million, according to a Fortune report."
Starbucks Launches Nitro Cold Brew, Plans to 'Seize' Cold Coffee Market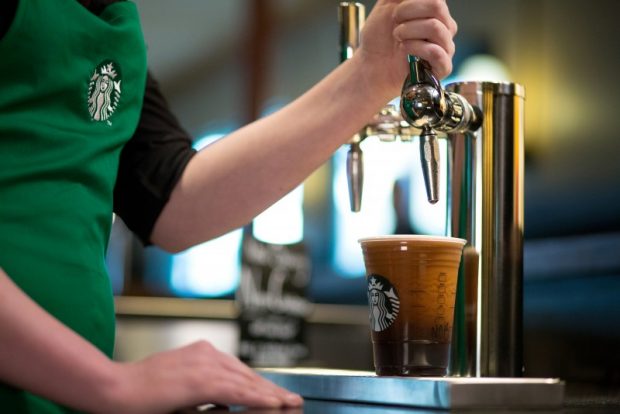 "While the product is likely to represent just a small sliver in Starbucks' global revenue pie, the company's rollout of the beverage at some 500 stores in major U.S. markets by summer's end represents something of a quantum leap for nitro cold brew itself."
At Stumptown New Orleans, You Can Drink a Duane Sorenson
"It's the company's first new store since being acquired by Peet's Coffee & Tea, but is perhaps more notable for the fact that the bar was designed primarily around cold brew."
Starbucks Launching Bottled, Unsweetened Cold Brew Throughout the US
"The release reflects a major trend in mainstream coffee consumerism, as Starbucks follows numerous other local and regional coffee roasters and new brands in bringing packaged, unsweetened cold brew coffee to market in what is one of the fastest-growing beverage categories in the U.S."
George Howell on His Company's Exacting Third Cafe and the Problem with Cold Brew
"'Howell particularly takes issue with some of the more common marketing claims behind cold brew. 'It is a pet peeve of mine to hear how wonderful cold brew is because it reduces the acidity,' he said. 'I don't even begin to understand how people in the so-called 'third wave' could begin to say that, when the higher grown a coffee is, the more acidity it has. I believe that in the right coffee that acidity is balanced by its body and by its sweetness, and it should never be considered a negative.'"
Cold Brew and Cocktails: SOS Sets Sail from Seattle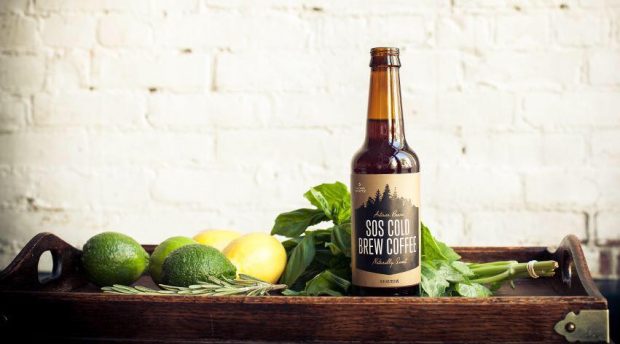 "While the brews are designed to be fully appreciated on their own, SOS has also been routinely partnering with spirits companies and bartenders for events, competitions and other creative collaborations involving the use of SOS brew as a primary ingredient to various cocktails."
Firstbuild's Prisma Machine Vacuums Cold Brew Steep Time Down to 10 Minutes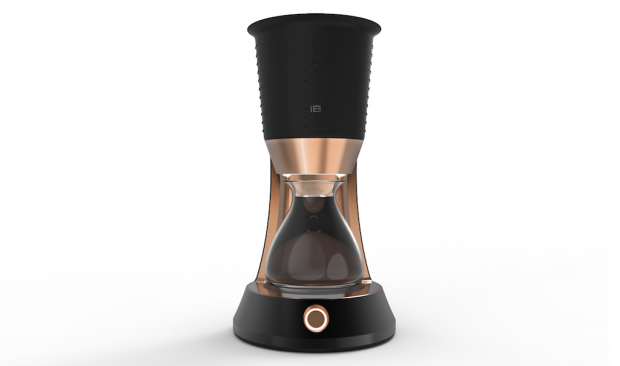 "Yet while a bottled beverage is always immediately ready, that instant gratification does come at the expense of the control, creativity and freedom of coffee choice available to people who prefer make the effort themselves. A new cold brew coffee-maker currently in pre-manufacturing development is poised to bridge that divide."
Craft Competition Circuit Has Expanded with San Diego's Cold Brew City Contest
"Another sign of cold brew coffee's settlement as a specialty coffee menu mainstay, it has found its way onto the competition circuit."
Peet's Joins the Cold Brew Arms Race with Three RTD Products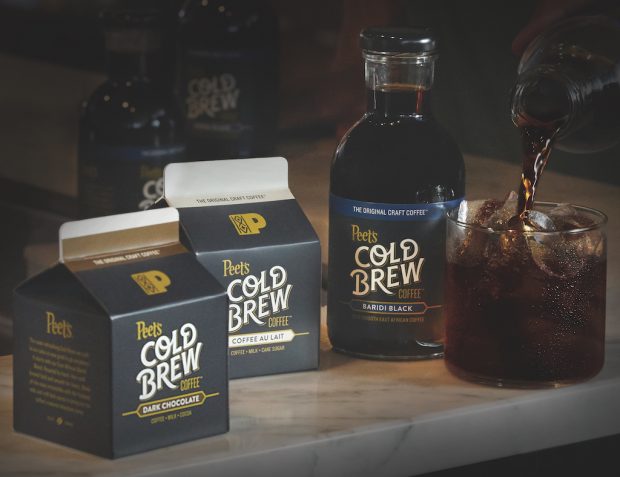 "A year after transitioning from hot-brewed over ice to cold brew for cold offerings in its cafés, Peet's Coffee today announced it is launching a line of RTD cold products."
From California, Bona Fide Craft Draft Is a Revolution on Tap
"It's kind of a different profile than 'cold brewed.' There is a hot step," Bona Fide Craft Draft Brewing Company Co-Founder and Creative Director Spencer Weiner told Daily Coffee News, adding, "I think coffee beans need to touch hot water. They need it. They want it!"
America's Best Cold Brew Competition to Debut at Coffee Fest Anaheim
"'Every single day more consumers are discovering cold brew and this doesn't appear to be a passing trend' the organizers of Coffee Fest recently wrote in an announcement of the debut of the show's America's Best Cold Brew Competition, which will take place at Coffee Fest Anaheim, Sept. 30 to Oct. 2 at the Anaheim (Calif.) Convention Center."
Miami's Relentless Roasters Launches All-Cold Brand, Cold Brew Station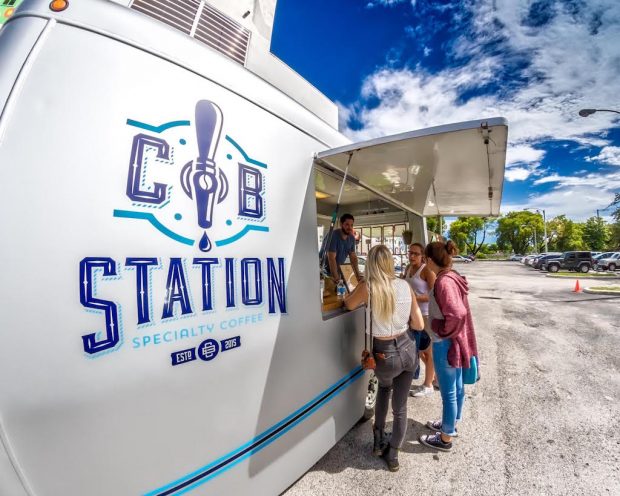 "Rather than pursue a traditional café under the RR brand, the business partners have instead opted to launch an all-cold brand called Cold Brew Station, which is distinct from the Relentless brand for greater marketing and experimentation flexibility. The CBS flagship mobile truck rolled out last month."
Compact Slow Drip Coffee Brewers Are Accumulating Fast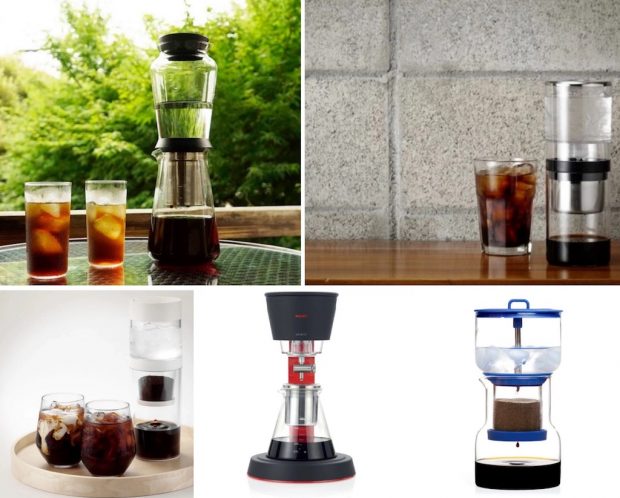 "As towering, spectacular drip systems are appearing in more and more North American cafes, so too has the method trickled into the U.S. home market via smaller-scale products with more straightforward, compact designs and consumer-friendlier retail prices."
New Manufacturer CoffeeWorks Builds Cold Brewing Equipment to Meet Booming Demand
"There's no denying that cold brew is big business these days. Yet to scale a cold brew production system upwards to meet booming regional and national demand, to this point coffee companies have had few viable large-scale cold brewing systems options, while often borrowing equipment and technology from the beer and other food industries. Coeur d'Alene, Ida.-based CoffeeWorks Inc. aspires to answer this call."
The Confluence Rise to Prominence Continues with Huge New Production Plant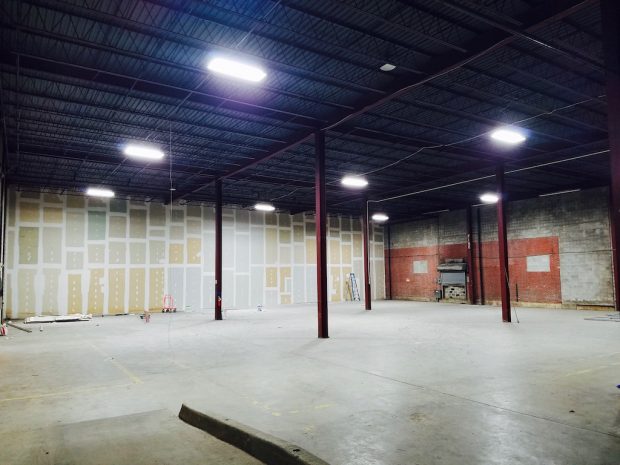 "Last time we checked in with RTD cold brew-monger Confluence Coffee Co. they were just growing out of the 80-square-foot space of the shared facility in which they'd started, into a 1,600-square-foot former home of Blanchard's Coffee Roasting, whose roasting services they continue to utilize today for their primary ingredient. That was barely over nine months ago, yet once again they're on the move, this time to another larger facility of about 10,000 square feet."