Bear Cave Coffee has found a permanent home for its Rockies-inspired coffee brand on the decidedly flat terrain of the East Dallas suburb of Mesquite, Texas.
While Mesquite has its own set of unique Texas charms, it has also been largely bereft of specialty coffee to this point. Drawing inspiration from their honeymoon in Yellowstone National Park five years ago, lifelong Mesquite residents Sean and Hillary Belknap decided to change that. 
"The closest specialty coffee shop is about a 25-minute drive away," Sean Belknap recently told Daily Coffee News. "So I told Hillary, 'I want to open a coffee shop with you,' and she was really into the idea."
The Belknaps saw their opportunity when the Mesquite City Council in 2018 finalized a plan to revitalize the downtown area, including the Corner Theatre facility, which is now an event space and music venue. The Belknaps worked with the owners to find a home for their dream cafe near the front entrance. 
Without a wealth of experience in the coffee industry the Belknaps then devoted themselves to rigorous research and education, reaching out to friends and associates in the industry. The Velodrome Coffee team in Marquette, Michigan, provided an abundance of advice on the ins-and-outs of running a coffee shop and customer service, while Round Mountain Coffee in Conway, Akansas, provided all manner of hands-on training, Belknap said.  
Seeking to serve high-quality coffees from a like-minded roasting company within relative proximity to their new home, the Belknaps launched with roasts from Porch Culture Coffee Roasters, based in Tyler, about a 90-minute drive east.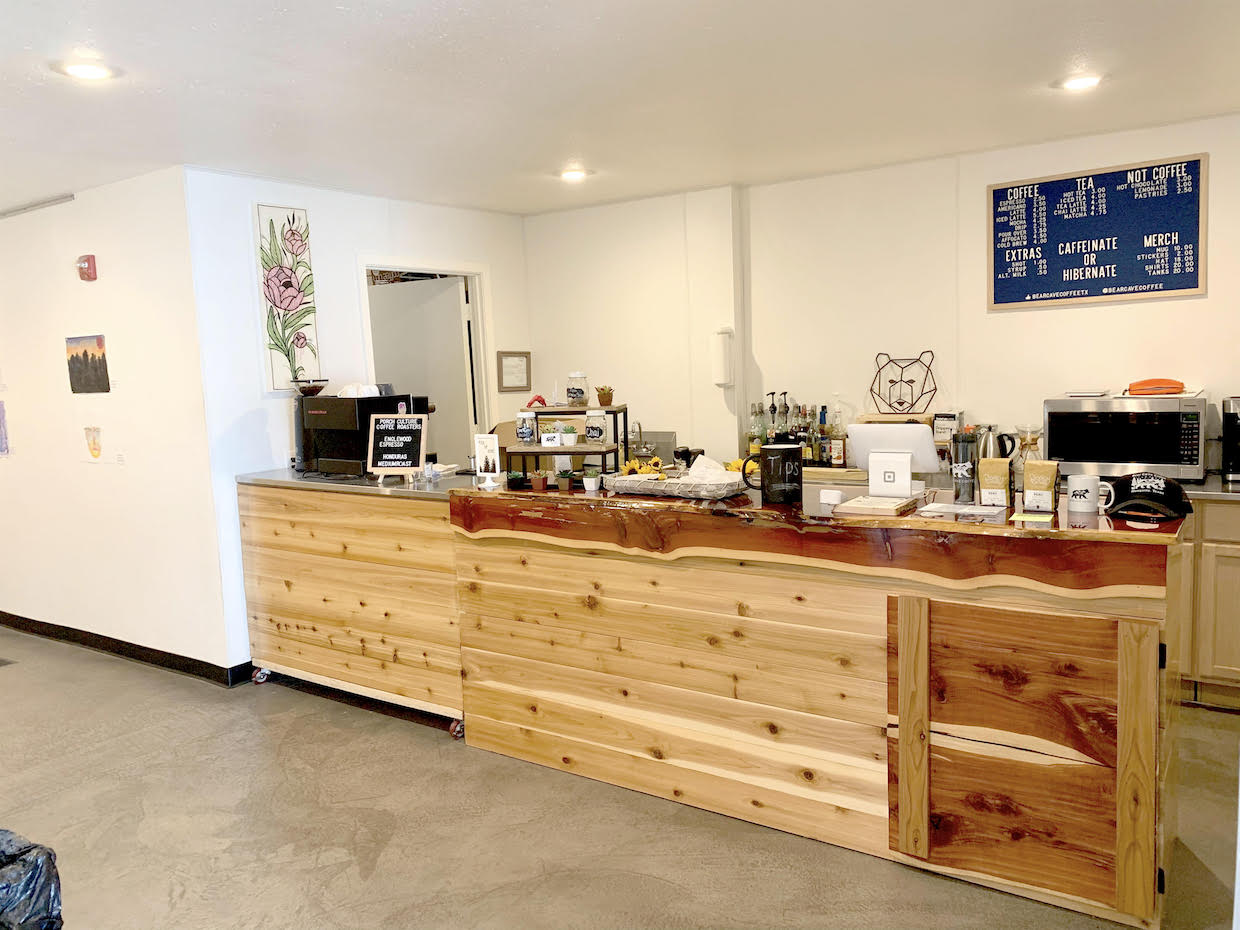 "I really wanted to have a use a roaster I could develop a good relationship with, and Porch Culture was all about developing a relationship with us, as well as teaching and proving the highest quality product for our cafe," Belknap said.
The cozy cafe with ample natural lighting features a bar surface that was custom fabricated out of a slab of cedar, and upon it sits a single group La Marzocco Linea Mini accompanied by a Eureka Zenith 65e espresso grinder. Pourover brews come by way of Hario V60 and Chemex brewers, while a Bunn machine handles batch brew.
The letter board menu allows for updates on the fly, including a selection of house-made syrups. Certain specialty drinks, including The Grizzly and The Baloo, reinforce the bear cave theme, while pastries come daily from the local Sunflower Bakery.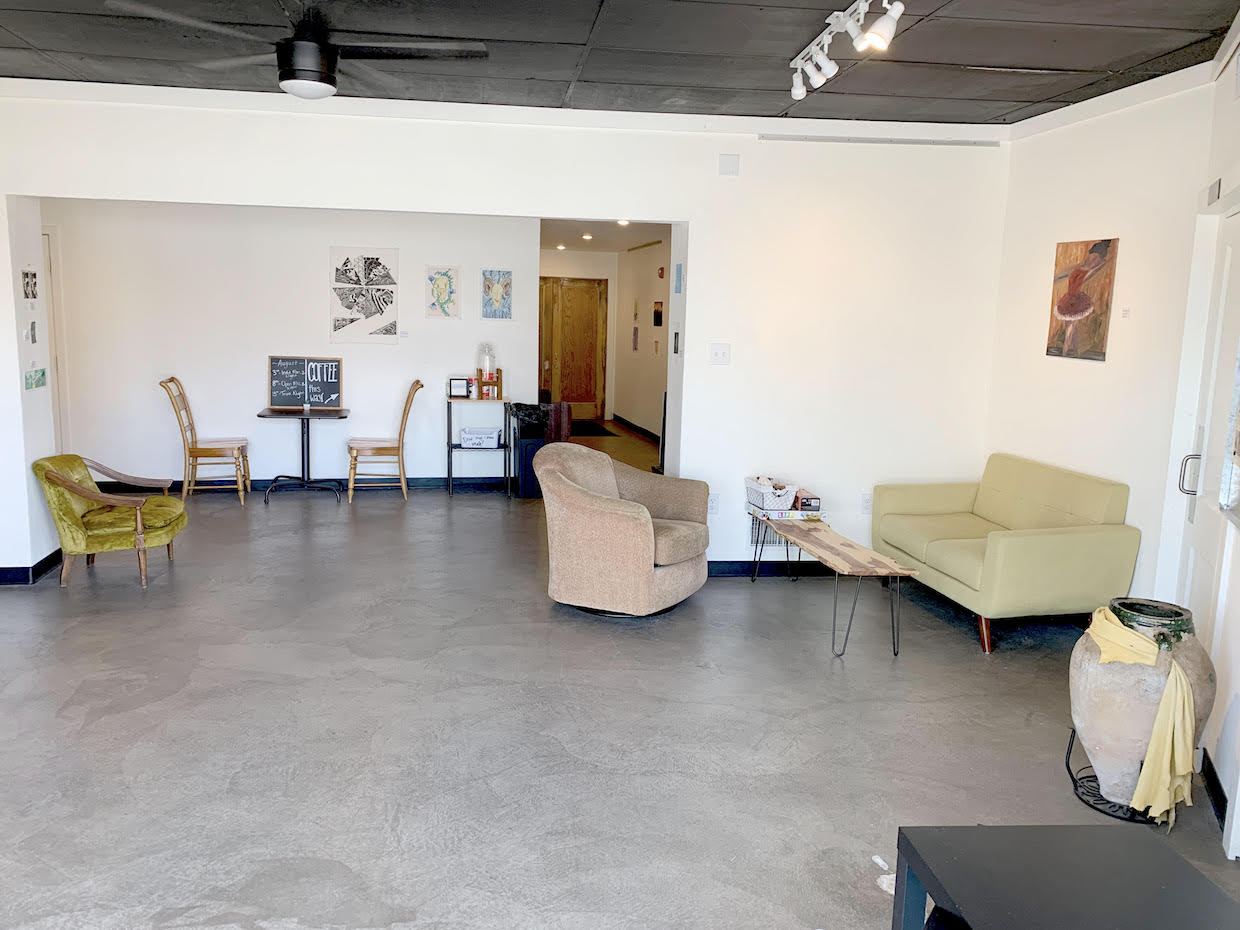 In keeping with the Belknaps' goal to build a stronger, more coffee-driven community in their hometown, the cafe features local artwork, open mic nights, trivia and study nights, as well as movie nights and other one-off events associated with the neighboring theater's programming.  
"There was really no good place to just sit and enjoy a cup of coffee in Mesquite," Belknap said. "Hillary and I spent years thinking up and designing a space that everyone in our community could come to and feel at home."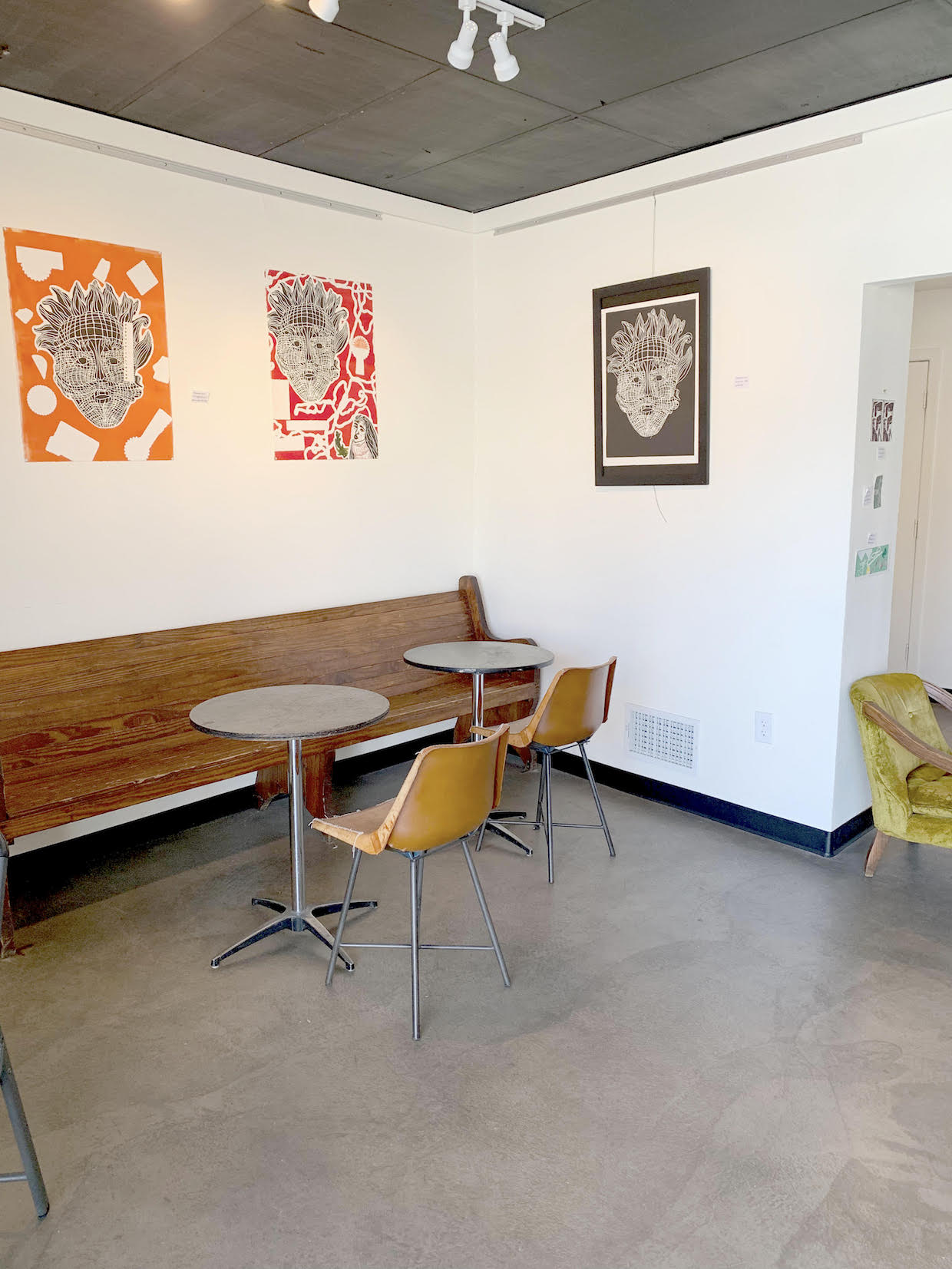 Bear Cave Coffee is located at 214 Hwy 352 in Mesquite, Texas, on the front end of the Corner Theatre. 
Craig Batory
Craig Batory is a writer, marketer and coffee professional working and living in Detroit.