The intrepid Idaho-based manual grinder maker Orphan Espresso just launched a new product that is focused more than ever on portability. The manual grinder called the Fixie Travel Coffee Grinder weighs 331 grams (about 11.6 ounces), features 47-mm steel conical burrs and ships with a Tyvek travel bag.
The compact Fixie is only 2.25 inches in diameter and less than 8 inches tall. Its handle and 30-gram-capacity hopper are both made from carbon fiber, a material inspired by the robust cycling culture of Taiwan, where The Orphans (co-founders Doug and Barb Garrott) have been spending lots of time in recent years. Attached to that is a titanium catch jar with an uncoated, natural finish.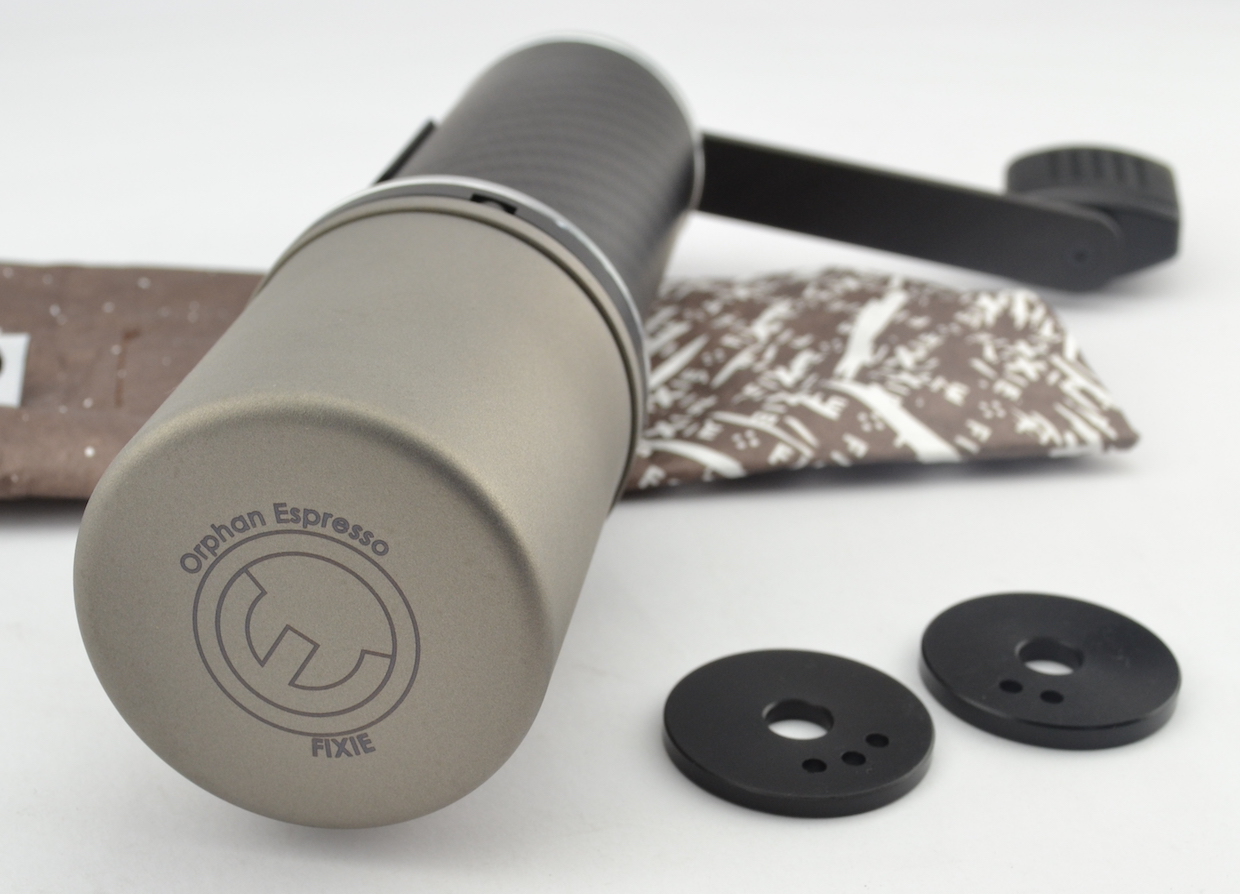 "For Orphan Espresso, the Fixie represents a return to form," Barb Garrott told Daily Coffee News. "We are back where we were when we designed the Pharos. We started with the burr, and idea; solved problems in all directions; stuck with what we wanted, our ideas and plans; and now have exactly the travel grinder we wanted for ourselves."
That burr set is one of "proven" quality, according to Garrott, and is designed by Christian Etzinger. A big contributor to the grinder's efficiency also draws inspiration from the cycling world. The Fixie, which borrows its name from the nickname of a fixed-gear bike, is designed to travel while fixed in one grind setting at a time.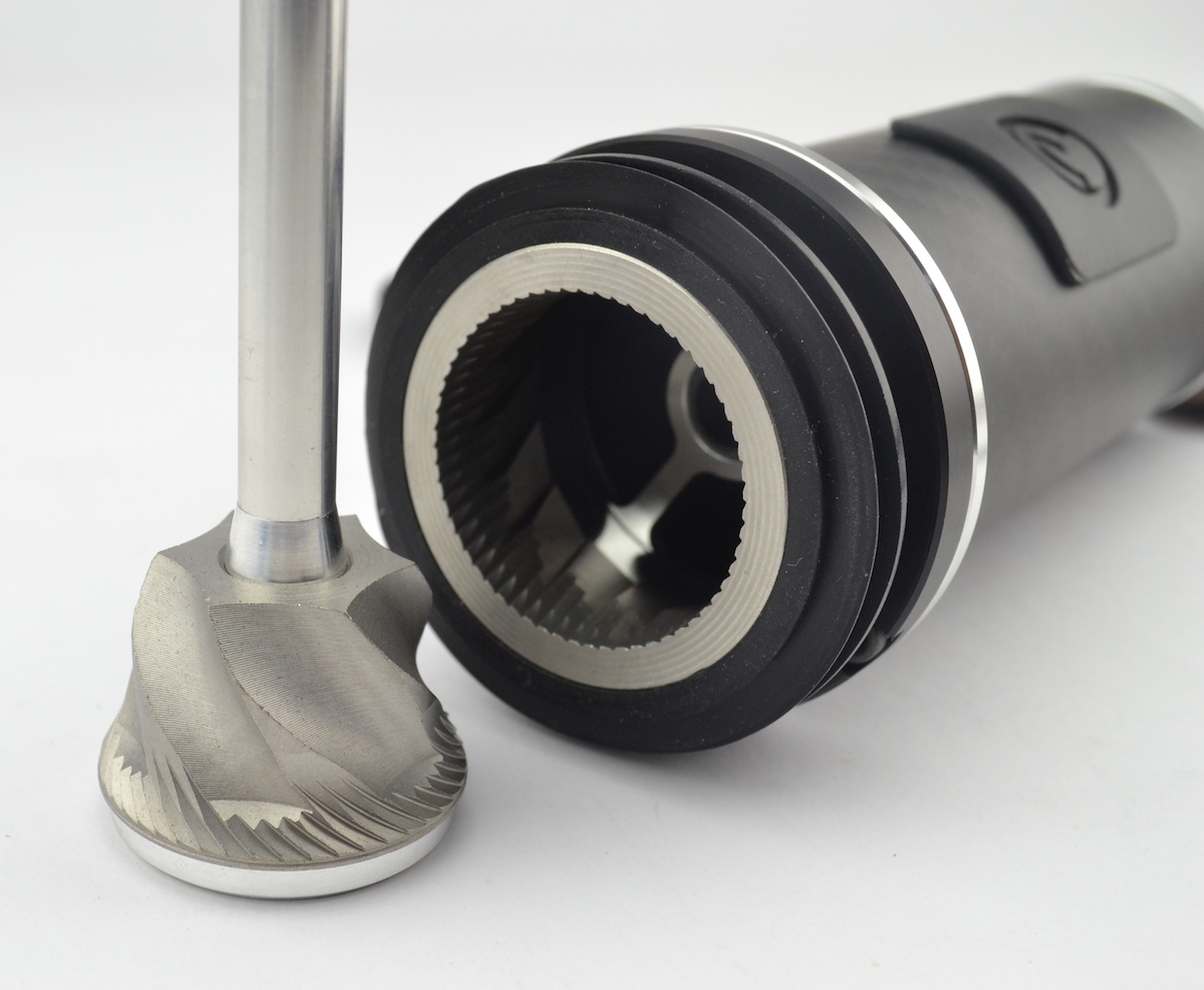 The grinder is of course adjustable, but not through any loose dials or clicking system. An innovative shim and disk system is what determines the space between burrs, as users add or remove various shims and disks in order move the burrs closer together or farther apart.
The cone burr is attached to an axle that is held steady and centered by lower and upper bushings. The axle slides up through the bushings and sticks out at the top, where a machined aluminum top nut holds it up, with bearings in the middle.
Users remove the top piece to slide their choice of included spacers on or off the axle, resulting in the cone burr being held higher or lower in relation to the fixed ring burr. Adding more or thicker spacers makes the grind finer, and vice versa.
The Fixie ships with a set of three slippery Delrin disks of different thicknesses, designated for coarse, medium, or fine grinds. It also ships with two 0.1-mm and two 0.2-mm Teflon shims for finer adjustments from there.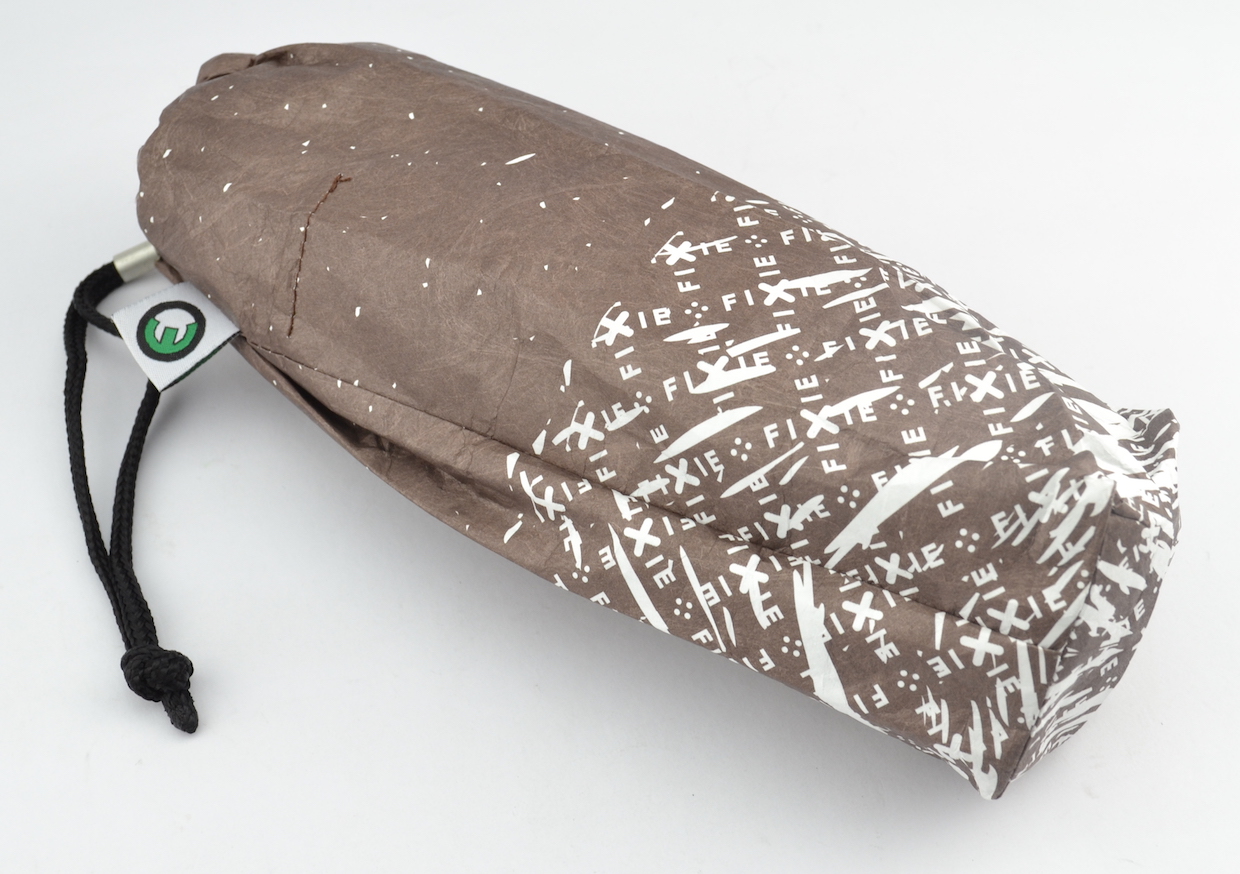 "On the Fixie disks, we worked with [professional barista and 2014 World Brewers Cup 5th place finalist Ju-Ying 'Lulu' Wei] to determine the best thickness, which corresponds to burr gap and therefore particle size for the brewing disk, and then worked in both directions for the fine and the coarse disks," said Barb Garrott, adding, "Doug didn't just make it up."
Key to the system is a side-loading hopper. A silicone plug pops off from one side of the body of the grinder, allowing beans to be loaded without having to open anything at the top, leaving the disk and shims in place.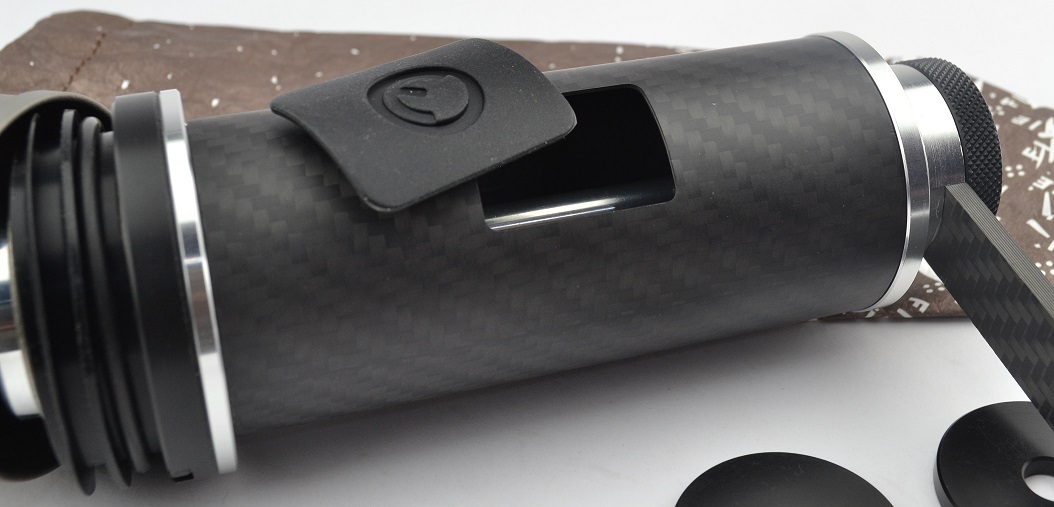 The range of the grinder runs from Turkish to cold brew, according to the company, though it is intended for folks who, particularly while traveling, aren't seeking to switch things up all the time.
"Our original idea for this grinder was to produce a high quality travel grinder that is targeted for people who 'just want a good cup of coffee,' not necessarily to become a barista," said Garrott. "We kept in mind, as we worked on the design: function first, weight second, aesthetics next."
Orphan Espresso has applied for patents on the Fixie, which ostensibly completes the Orphan Espresso ecosystem of travel-oriented products that now includes the Flatpack Dripper and Pico Pouring Pitcher.
Howard Bryman
Howard Bryman is the associate editor of Daily Coffee News by Roast Magazine. He is based in Portland, Oregon.