There was a time not long ago when the specialty coffee community was like one big French press, with consumers and baristas and roasters all swirling around one another, awash in mutual influence. Of course, the COVID-19 pandemic has temporarily placed one big triple-walled filter on such mixing.
This week offers a welcome immersion: The No Filter Virtual Coffee Festival, a free, five-day online event for coffee lovers of all interests and skill levels.
From Tuesday, May 12, to Saturday, May 16, the online festival will feature Instagram live sessions from some prominent names in specialty coffee from throughout the Southeastern United States.
"The idea with this virtual festival is to put consumers in front of roasters," festival co-creator Diana Mnatsakanyan-Sapp told Daily Coffee News. "We want to give a real connection point that reminds people we're still here; we still care about you."
Along with Matt Dudley of Marco Beverage Systems, Oatly representative Mnatsakanyan-Sapp co-founded the former roaster-to-consumer focused POUR Coffee Festival in Charlotte, North Carolina, which has sold out in its first two years, growing from about 400 people in 2018 to about 900 people last year.
"This started out as a truly random passion project that Matt and I were truly not equipped for, which I think is the key, because if we knew what we were getting into, we wouldn't have done it," said Mnatsakanyan-Sapp, who is now based in Atlanta.
Mnatsakanyan-Sapp and Dudley plan to host an in-person version of the No Filter Coffee Festival later this year, though plans are, of course, somewhat fluid given the circumstances. Yet they also wanted to devise a way to help coffee companies who are in need right now, especially as so many consumers have changed their coffee-buying routines.
"As people are watching these [sessions] and learning these things, they might say, 'Oh I'm low on coffee. I don't need to go to Harris Teeter or Kroger; I can go directly to these people.'"
Incidentally, restrictions to in-person gathering have in some ways made the festival concept more inclusive, opening up some of the treasures of the American Southeast coffee community to the rest of the world.
"It's like people don't expect us to be as great, but Southeastern coffee is blowing up," said Mnatsakanyan-Sapp. "We've got really incredible roasters and coffee professionals and baristas just truly kicking ass out here."
Each day of the No Filter fest will include at least three sessions — each at the host's own IG — with subjects ranging from specific coffee preparations at home to broader sustainability issues. For consumers and coffee pros alike, the fest presents a rare opportunity to tap into the minds of some of the most accomplished and progressive people in specialty coffee, all at no cost.
Mnatsakanyan-Sapp said that, if nothing else, she hopes the fest will provide some bright spots of genuine human interaction and coffee appreciation in what can otherwise seem like a relentlessly dark time.
"Coffee, specialty coffee, should be an enjoyable thing," she said. "It can be really hard during a pandemic to remember enjoyable things."
Here's the day-by-day schedule for the No Filter Virtual Coffee Festival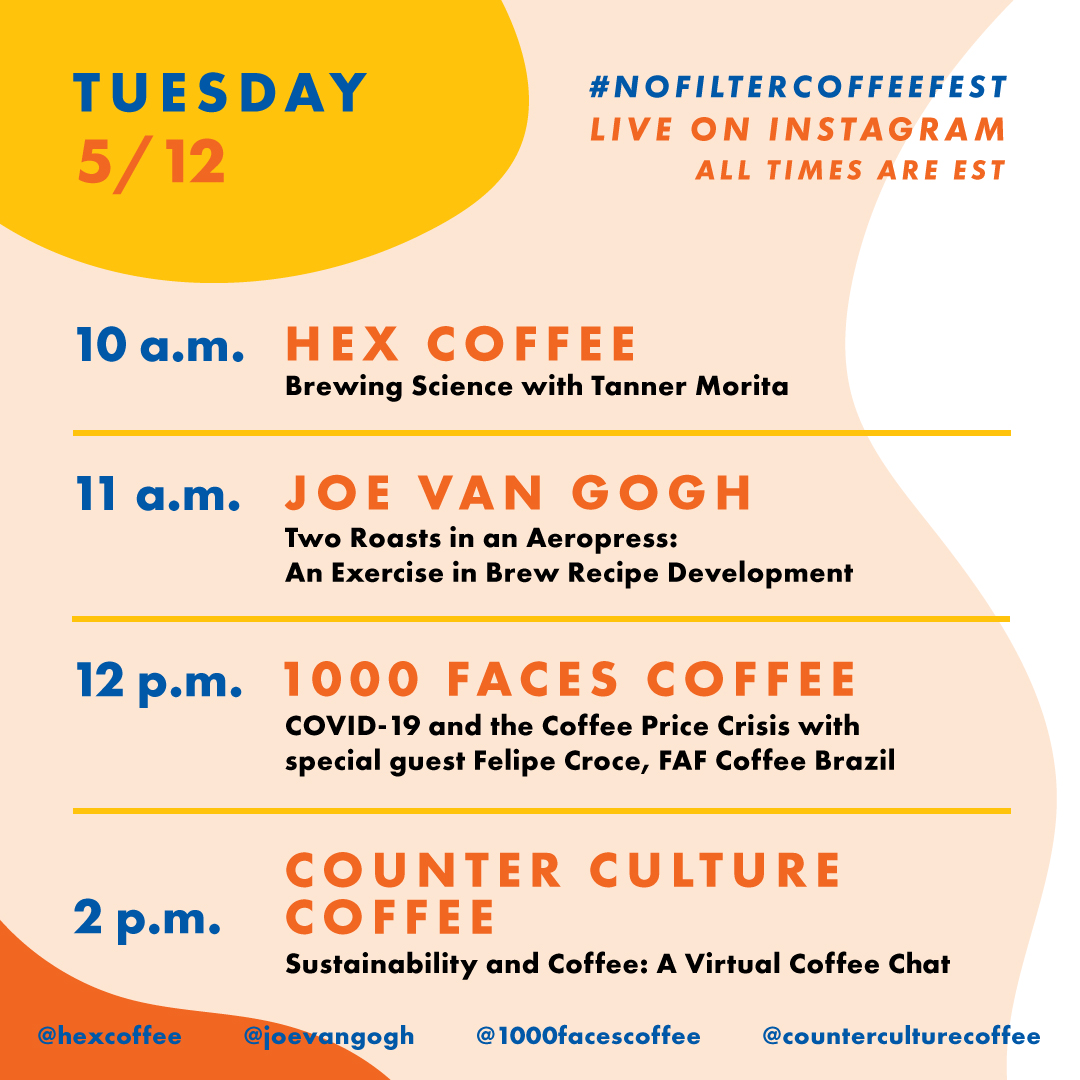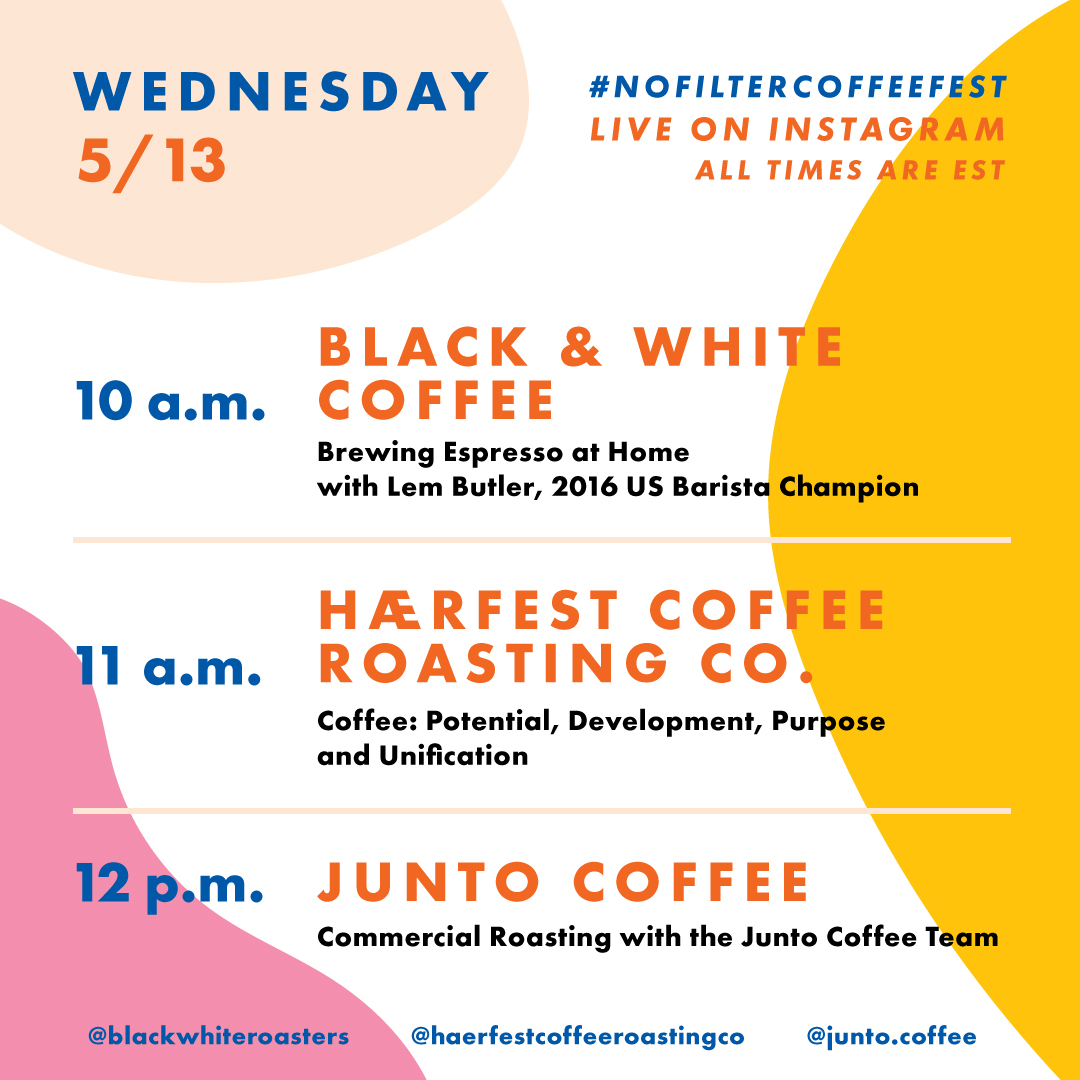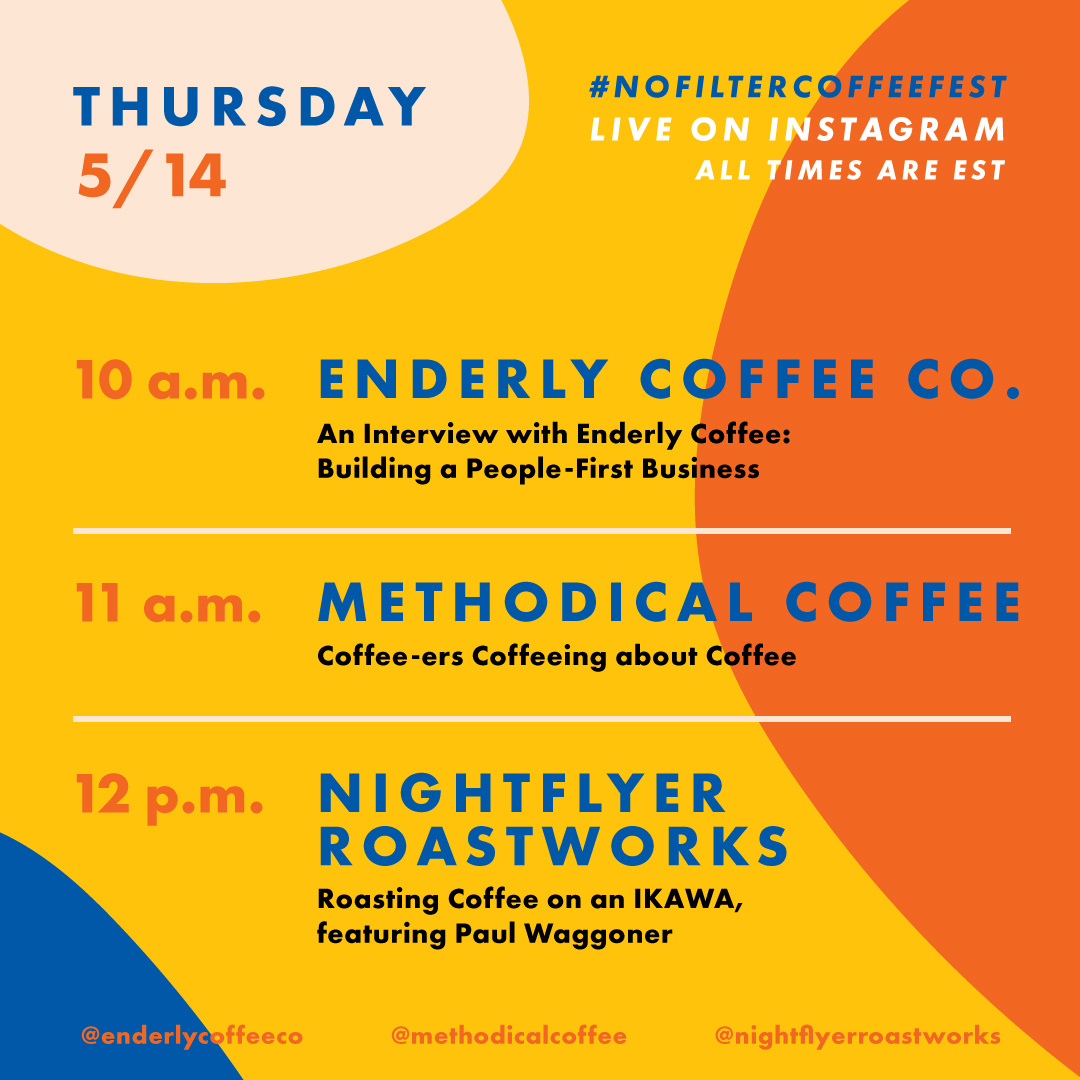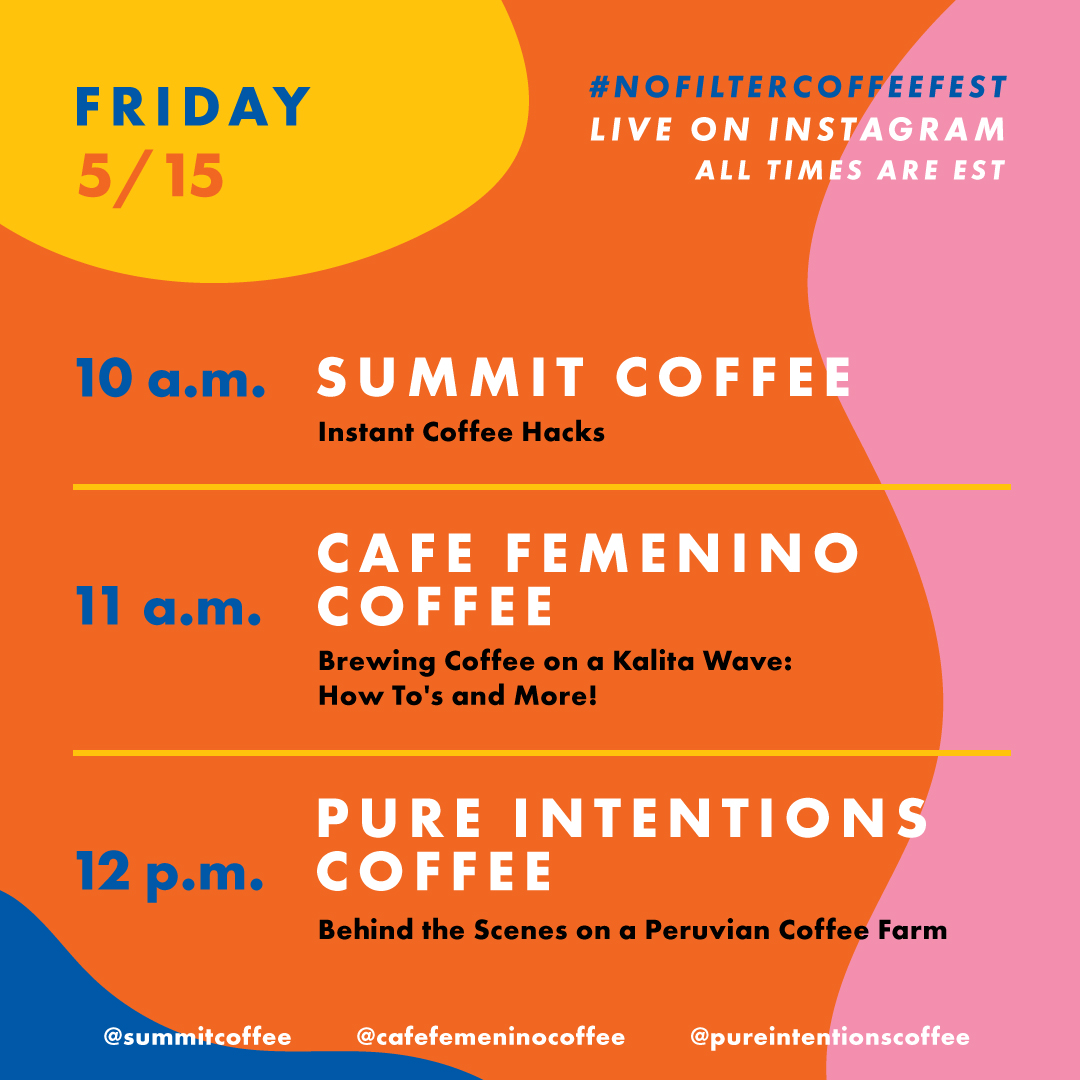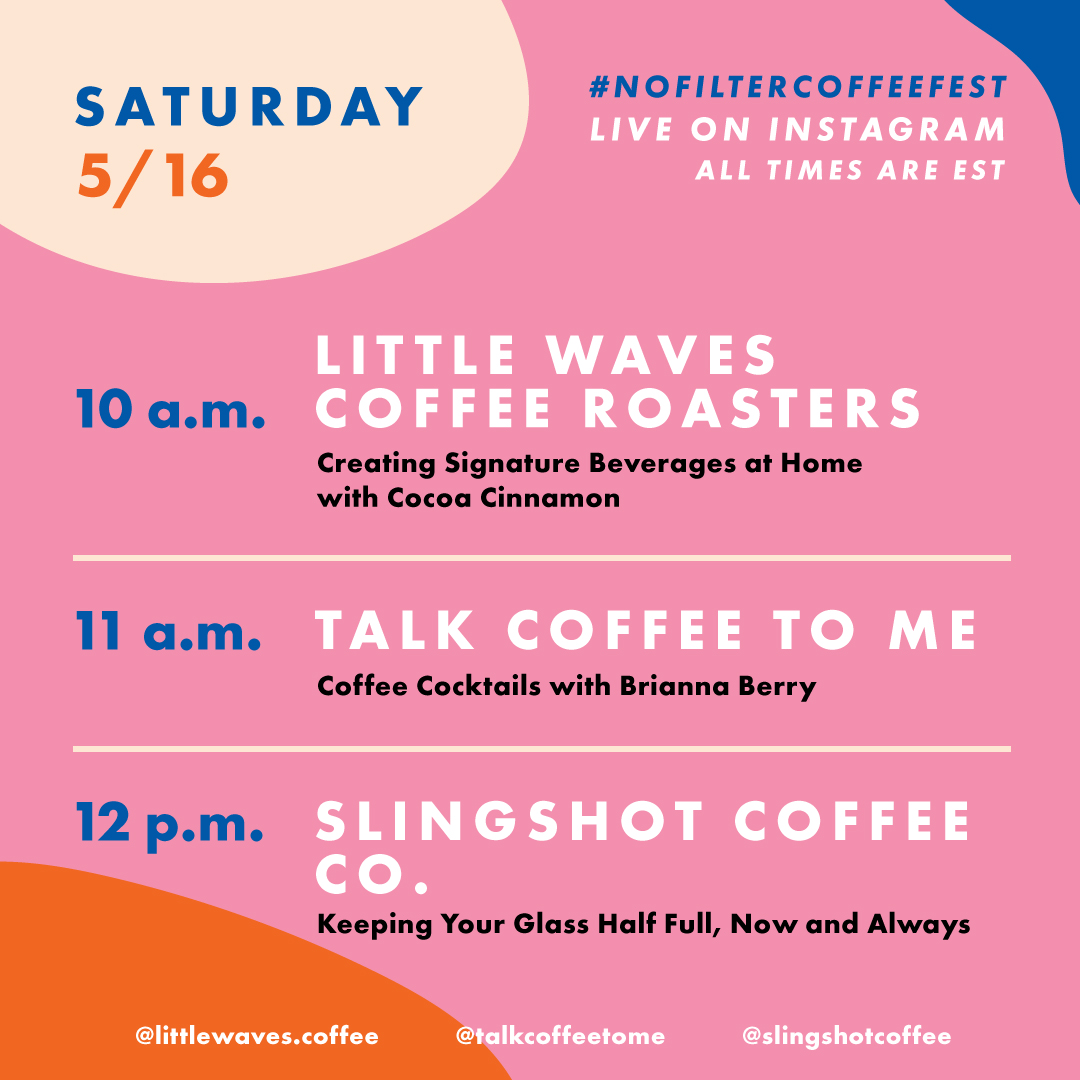 Nick Brown
Nick Brown is the editor of Daily Coffee News by Roast Magazine.