Of all the small roasteries to open throughout Southern Ontario in recent years, few are able to offer as direct a connection to coffee's origin than Firebat Coffee Roasters.
Firebat was launched in Oakville in 2016 by married couple Gustavo Castelar and Leena Castelar, originally from El Salvador and Finland, respectively, along with business partner and longtime Salvadoran specialty coffee professional Rodrigo Giammattei.
After years of developing successful executive and managerial careers in the airline industry, the Castelars pursued an even higher calling with their shift into the coffee industry upon moving to the Greater Toronto Area in 2014.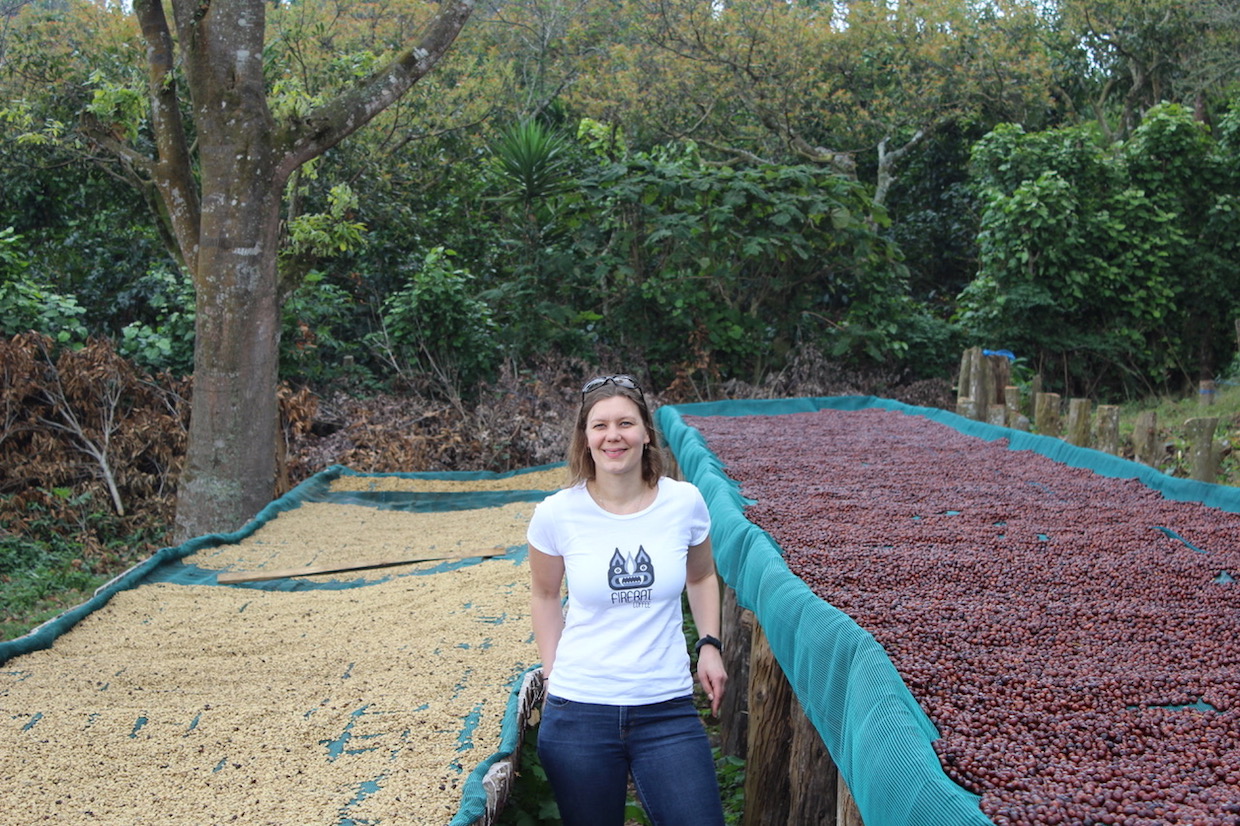 Now the Firebat Giesen churns out a range of specialty coffees exclusively from El Salvador, including Cup of Excellence competition winners and coffees from Firebat's own partner farm Balam, located in La Palma, Chalatenango, which is overseen by Giammattei.
DCN reached out to Gustavo Castelar to talk about the 3,000-mile direct connection between El Salvador and Ontario, micro-specialization, and how the coronavirus has affected business.
[Note: Answers may have been edited or shortened for space and clarity.]
DCN: Did you have any experience with coffee while living in El Salvador, prior to starting Firebat? 
Gustavo Castelar: Yes I did, I was an avid home roaster, very curious and dedicated to learn… I would spend lots of hours roasting, testing ratios, trying different varieties [and] processes. All that was really propelled by the relationship with Rodrigo as he had a lab in place and [was] heavily involved with cupping, consulting, judging competitions, etc.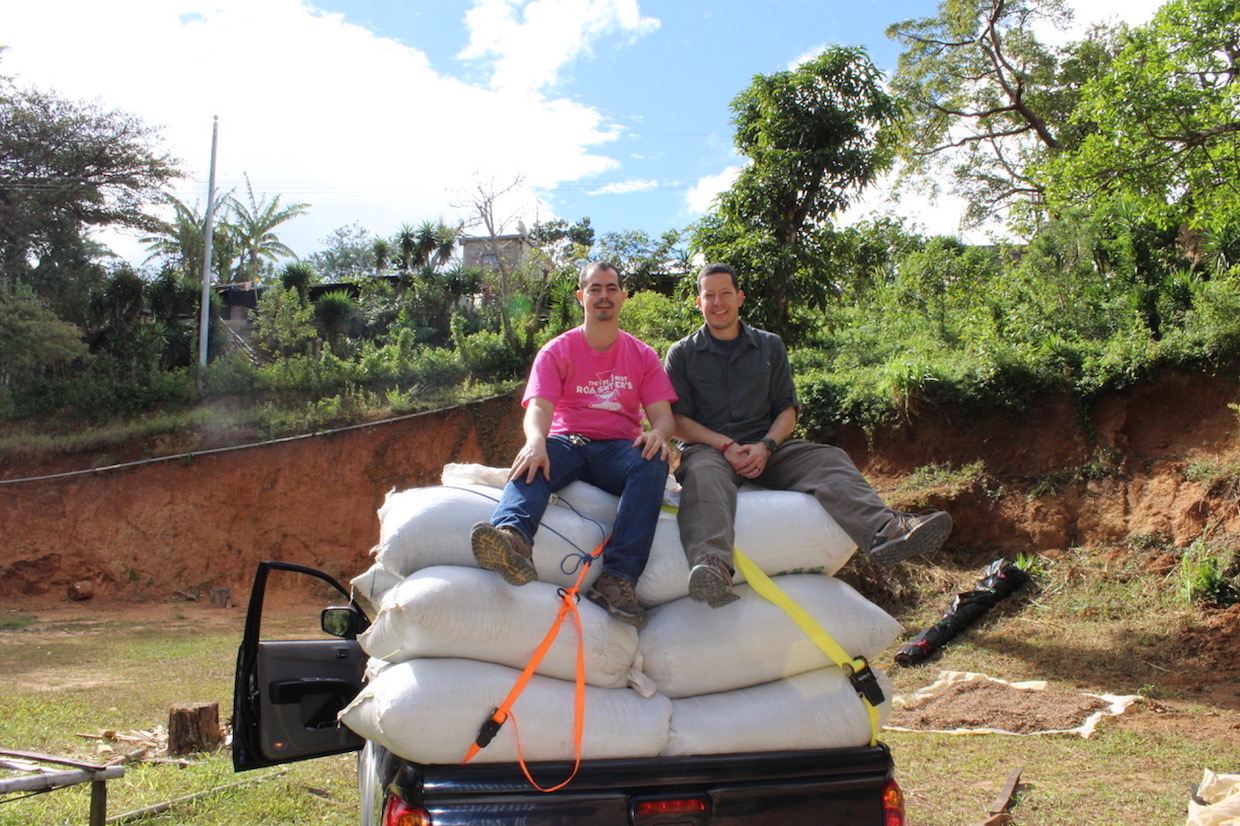 In what ways did visiting farms in El Salvador and learning about coffee production affect the early stages of your roasting business? What were some of the most important takeaways for you?
I think that when someone gets very involved in something, to the roots of that activity, many things happen. First, a great appreciation for the ones who are pushing the envelope; one really understands the hard work, risk and devotion that is required.
Secondly, I learned about the coffee price crisis, and it was very intriguing to me as an economist. I would ask myself, "Why is this happening?" That triggered a feeling that I have felt all my life, which is that I don't like injustices. The desire to put my work into something with a deeper human impact became very important… I had no crisis in my life at the time, and no apparent reason to leave the comfortable corporate life. Actually, many friends thought I was crazy.
How do you source all of the coffee you purchase from El Salvador? Are there specific regions and farms you work with? 

We only work with beans from El Salvador because it's our homeland and we want to help as much as we can. But we also want to be able to do direct trade with all the farms we work with.
We do our sourcing based on flavor profiles. The high-quality-producing farms, more or less, produce a relatively small amount compared to the total coffee output in El Salvador. We work currently with three regions of El Salvador and more than a dozen farms through our co-founder Rodrigo, who lives in El Salvador.
We use different beans — only single varieties and premium ones — like Pacas, SL34, Pacamara, Bourbon, SL28 and different drying methods like washed, honeys and naturals.
How do you intend to differentiate yourself from the hundreds of other small roasters across the U.S. and Canada? And in what areas do you see your business growing most?
Our concept is quite different in many aspects. One is the sourcing capability by having constant presence at the origin.
We also have a farm of our own that we took and reforested with great varieties. That allows us to see the entire process from seed to cup. It also allows us to relate to producers in El Salvador and see what problems they're struggling with or what they're succeeding in.
Lastly, by being ourselves… We are not a profit-driven company. We understand profits are necessary to have sustainability and growth, but we believe in the community, organic growth and that there is space for more roasters. The people that have not been exposed to clean processed coffees is remarkably massive. That's where I see the growth in North America. We have to open the eyes of what coffee is, its real importance and value. 
How has coronavirus affected your business to this point?
[Gustavo]: Coronavirus has been a worldwide effect, no exception. There is less of a market than what it was. However, we have been relying on online sales to sail the best we can these challenging times.
It has affected in many ways from the simplest, which is that working is harder when you have your kids around, to the more hard facts that most of our partners are closed or just for take-out, events are out of the question for now, etc.
Three Questions with Gustavo Castelar with Firebat Coffee Roasters
[Note: See more from our ongoing "Three Questions" series here.]
What about coffee inspires you most? 
The feeling early in the morning on a mountain with coffee. That inspires me.
Also, I really would like to feel that coffee can be put in its right place — true specialty coffee where you have notes of berries, jasmine, melon, and so many more great flavor experiences… The distance in flavor and ethics from what is mass-produced versus these gems is so vast that maybe a better way to differentiate them will make sense.
What about coffee concerns you most? 
That the fundamental problems are not being addressed. I feel that the industry has not been focusing enough on protecting the farming side which is the genesis of all this.
I feel that the demolishing effects of the big purchasing conglomerates through the futures market should be brought to the light in a more powerful way.
Without a thriving coffee landscape, many countries around the equator will face more of the crises we have been witnessing: lack of clean water, soil erosion, soil depletion from monocrops, farmers migrating to neighboring countries, ravaging weather effects, etc.
What would you be doing if it weren't for coffee?
Haha, honestly I don't know. I hope something in which I could be equally passionate about.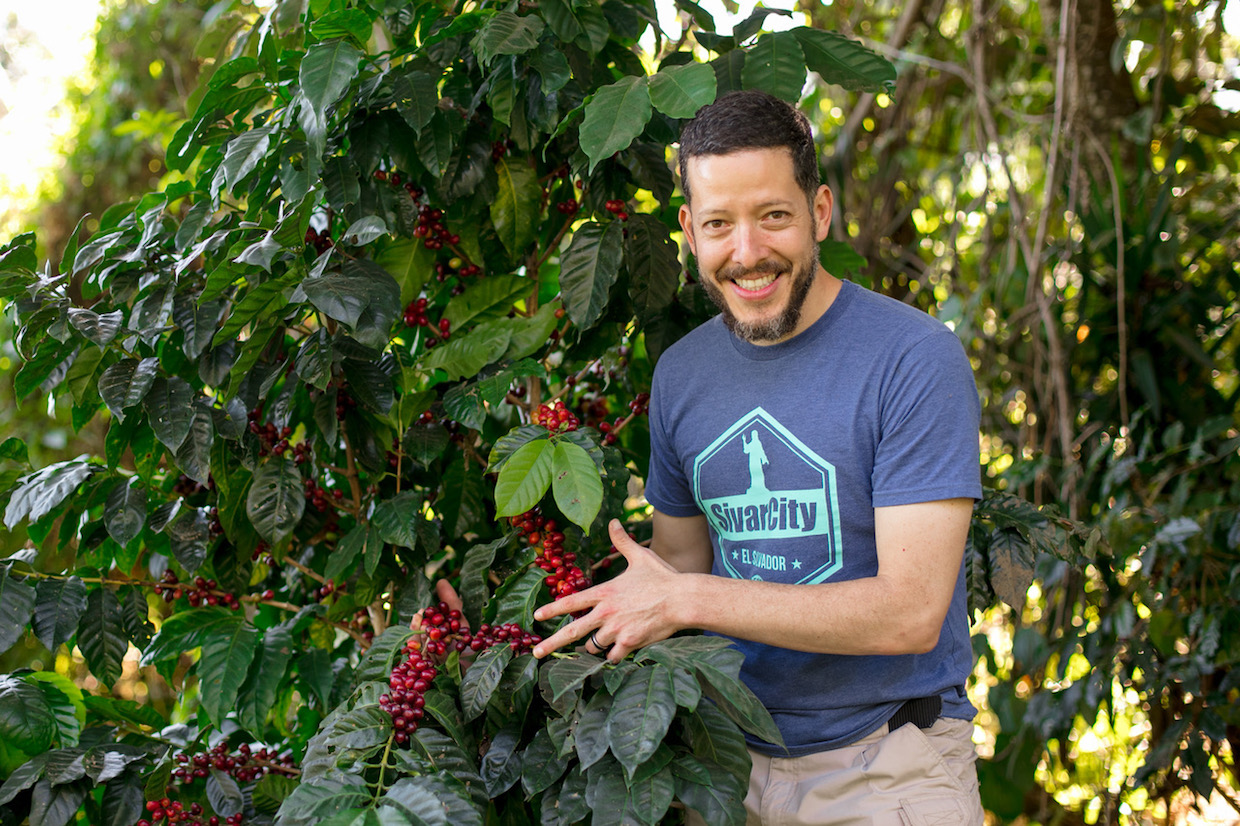 Craig Batory
Craig Batory is a writer, marketer and coffee professional working and living in Detroit.