A new genetic group of the arabica coffee (Coffea arabica) species found to have immense quality potential has been confirmed in Yemen. It has been named Yemenia, which can be translated to "the Yemeni mother."
Yemeni coffee specialist Qima Coffee believes it is the most significant finding in arabica coffee since the centuries-old discoveries of Typica/Bourbon and the SLs, the major arabica groups that have given birth to all the world's other arabica varieties and cultivars.
"This new group represents a previously unknown group of coffee genetics that has the potential to reshape the coffee world for decades to come," Qima Coffee said in an announcement shared with DCN late last week. "In addition to the new genetic diversity this discovery will offer to the world, the cup quality of the new group was found to be exceptional."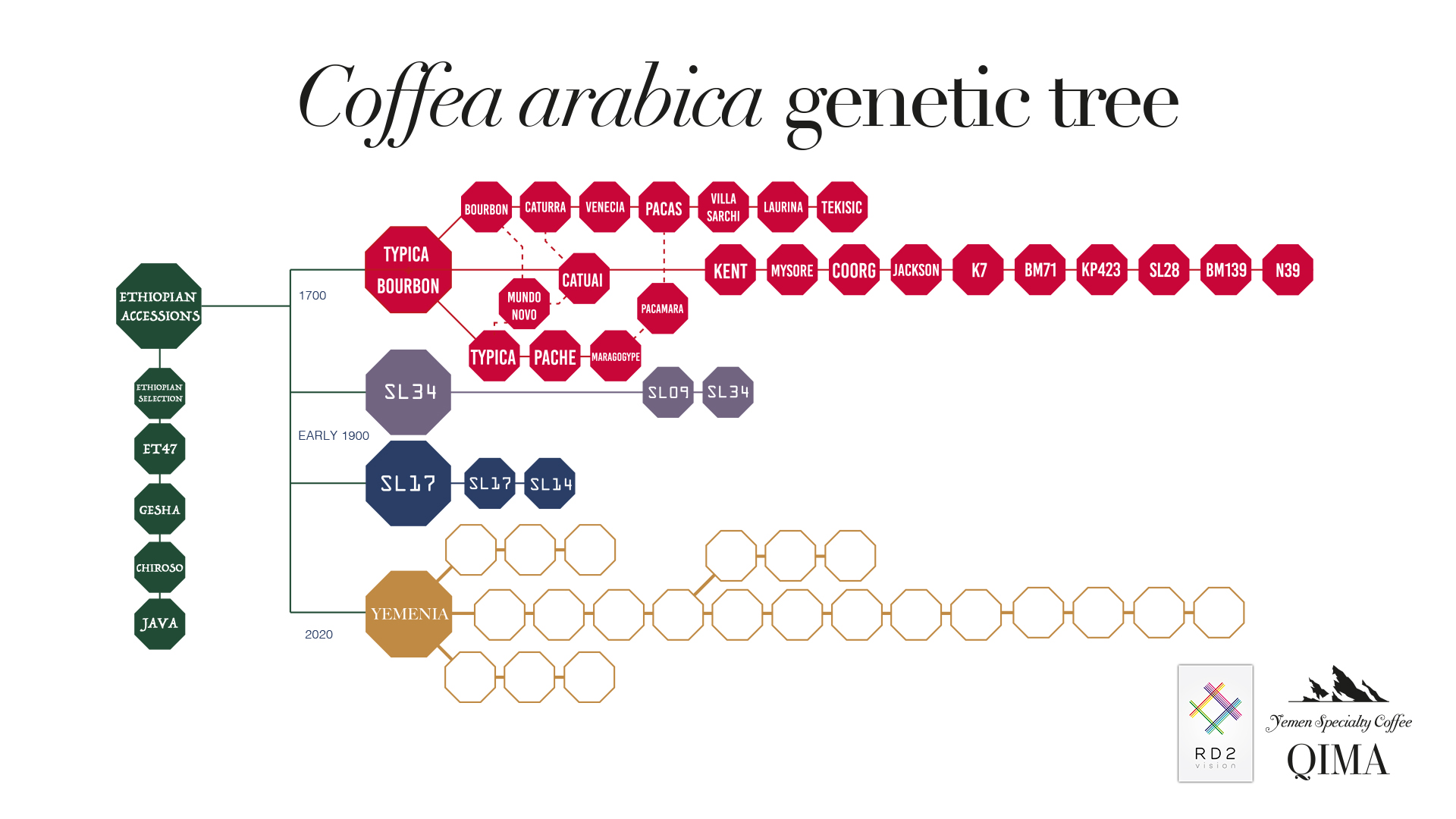 In partnership with world-renowned coffee geneticist Christophe Montagnon's company RD2 Vision, Qima Coffee undertook a multi-year research project involving genetic fingerprinting of 137 arabica samples covering 25,000 square kilometers.
While finding many of the world's cultivated arabica varieties present in Yemen, the research unveiled "an entirely new group of genetics," according to the researchers. The results of the research have been submitted for publication to the Genetic Resources and Crop Evolution journal.
The discovery of the Yemenia group is also being tied to a market initiative from Qima Coffee in partnership with Cup of Excellence competition and auction organizer the Alliance for Coffee Excellence (ACE), a nonprofit based in Portland, Oregon.
For the first time ever, coffees identified as Yemenia are heading to a public auction through ACE's second "Private Collection" auction, which is focused entirely on Yemeni coffees sourced through Qima. Last year, prices for the top-scoring lots approached a remarkable $200 per pound.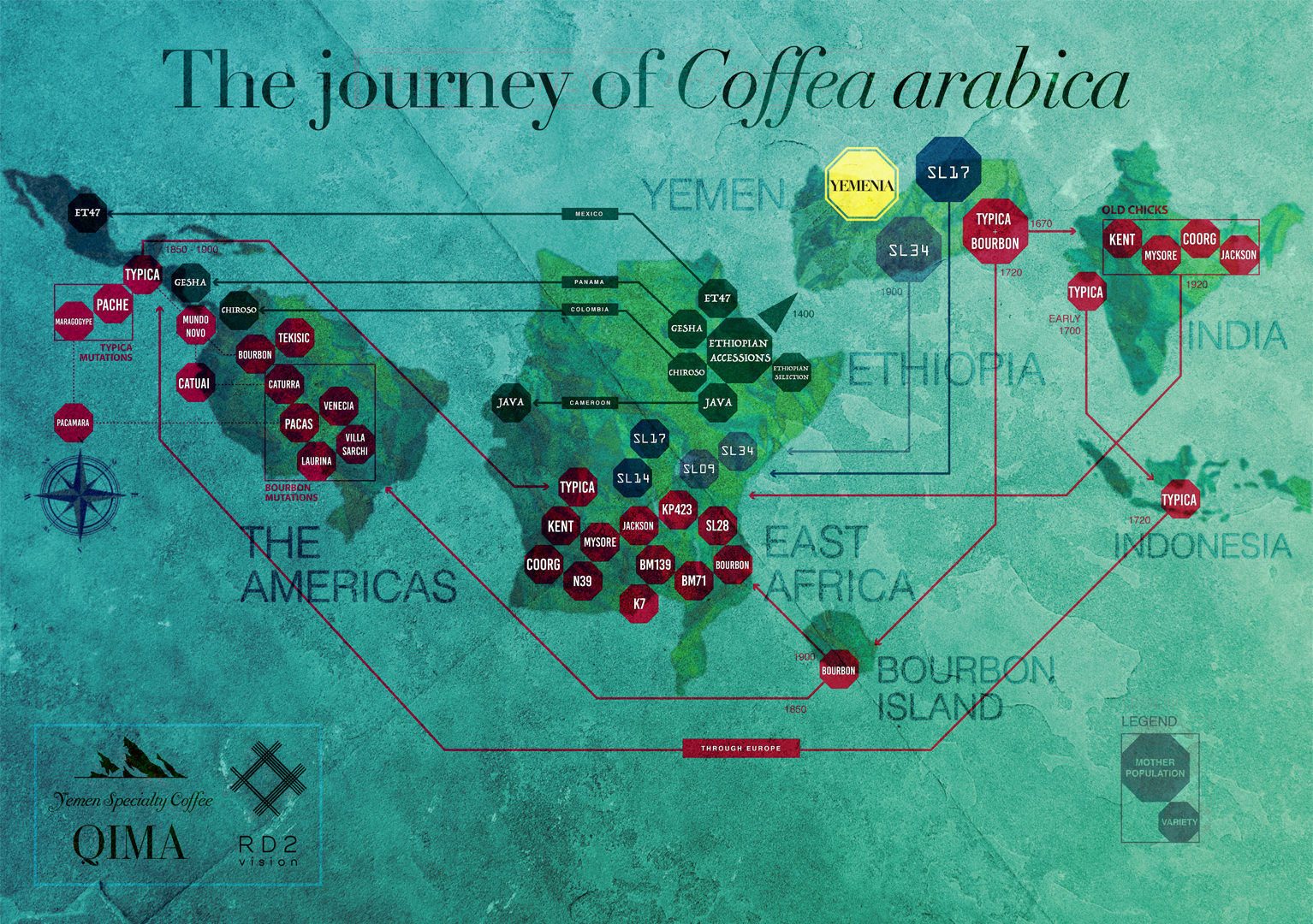 This year, coffees newly discovered as Yemenia comprise 15 out of the 20 lots heading to a Thursday, Sept. 10. auction. The top five lots, all scoring above 90 points according to a guest jury of 35 cuppers from 14 countries, are all from the Yemenia group.
Unroasted samples of the 20 auction lots are currently available for purchase for $350 through Wednesday, Aug. 26.
Nick Brown
Nick Brown is the editor of Daily Coffee News by Roast Magazine.