Spanish grinder maker Compak has revealed a new automatic tamping machine called the Cube Tamp.
The round-edged rectangular device offers a tamping pressure range from 10-30 kilograms, set from a screen on the front panel. An induction sensor automatically recognizes when a portafilter is inserted, and the height of the portafilter holder is adjustable with a manual knob.
The Compak Cube adds to the small but growing segment of automatic tampers — designed to maximize consistency while reducing physical stress on baristas — that began with the Puqpress.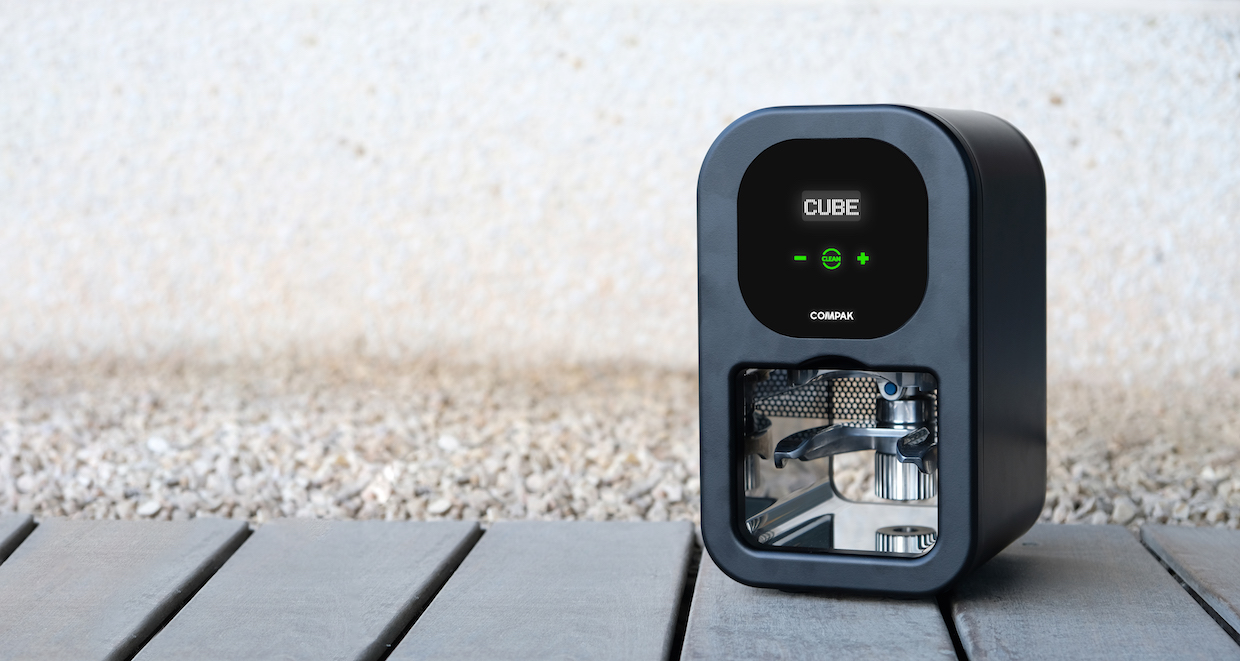 The Cube Tamp departs from its predecessors in appearance, as well as with users' ability to change the tamp disc by hand, without tools. The tamping surface is of a mirror polish finish that Compak America Managing Director Josh Fields told Daily Coffee News is anti-adhesive, to prevent any residual grinds from carrying over from one tamp to the next.
The Cube Tamp comes at a time when many cafes have opened walk-up windows, curbside services and otherwise emphasized takeout in order to keep their doors open amid COVID-19 restrictions and concerns related to in-house dining. With a greater proportion of guests now standing and waiting, often outside, to take their drinks to go, baristas may find themselves under greater pressure to work quickly.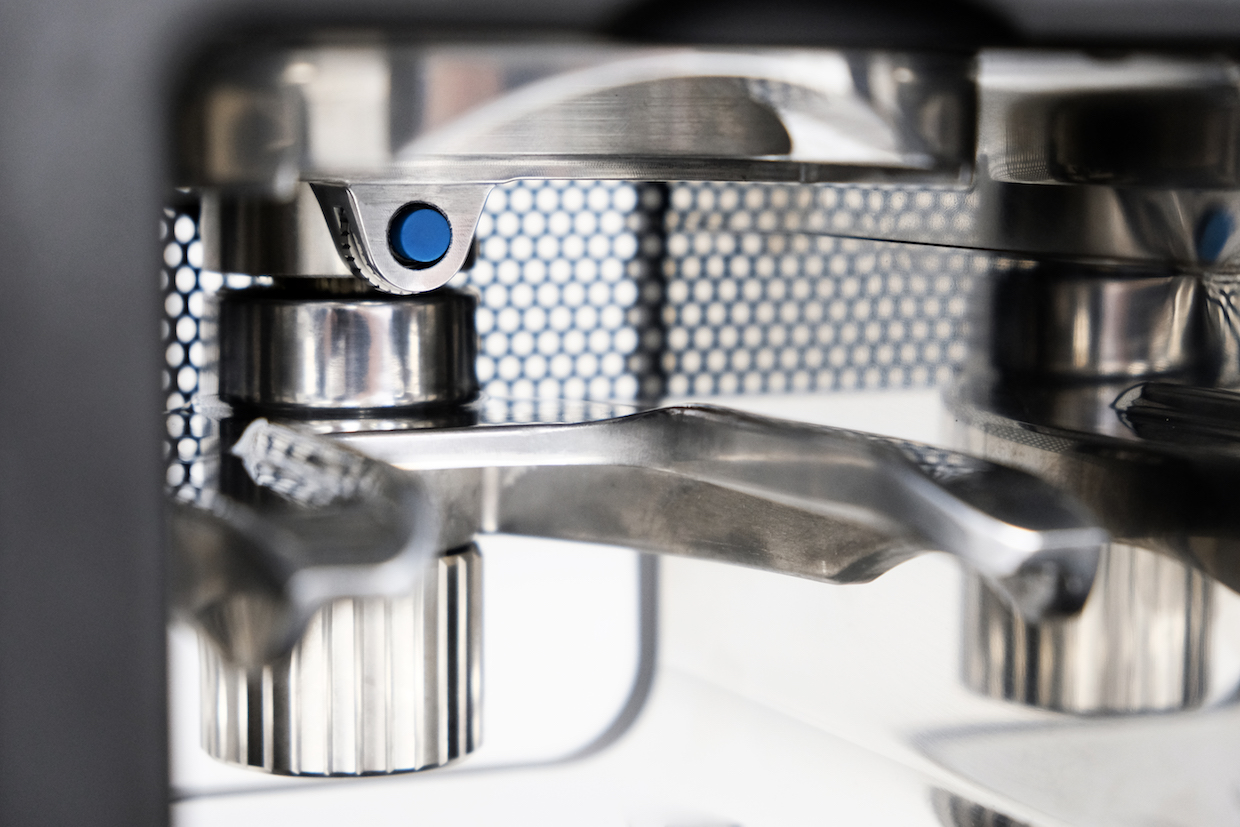 "We speak with baristas and cafe owners around the world each and every day, and we consistently receive requests for help on the tamping issue," said Fields. "It is clear that the industry needs a better solution for improved bar flow, tamp consistency, and reducing employee injury due to RSI (repetitive strain injury). We have found that the Cube Tamp delivers immense benefits on all three issues, and more."
The Cube Tamp is expected to be stocked and ready to ship next month with an anticipated list price of roughly $1,000.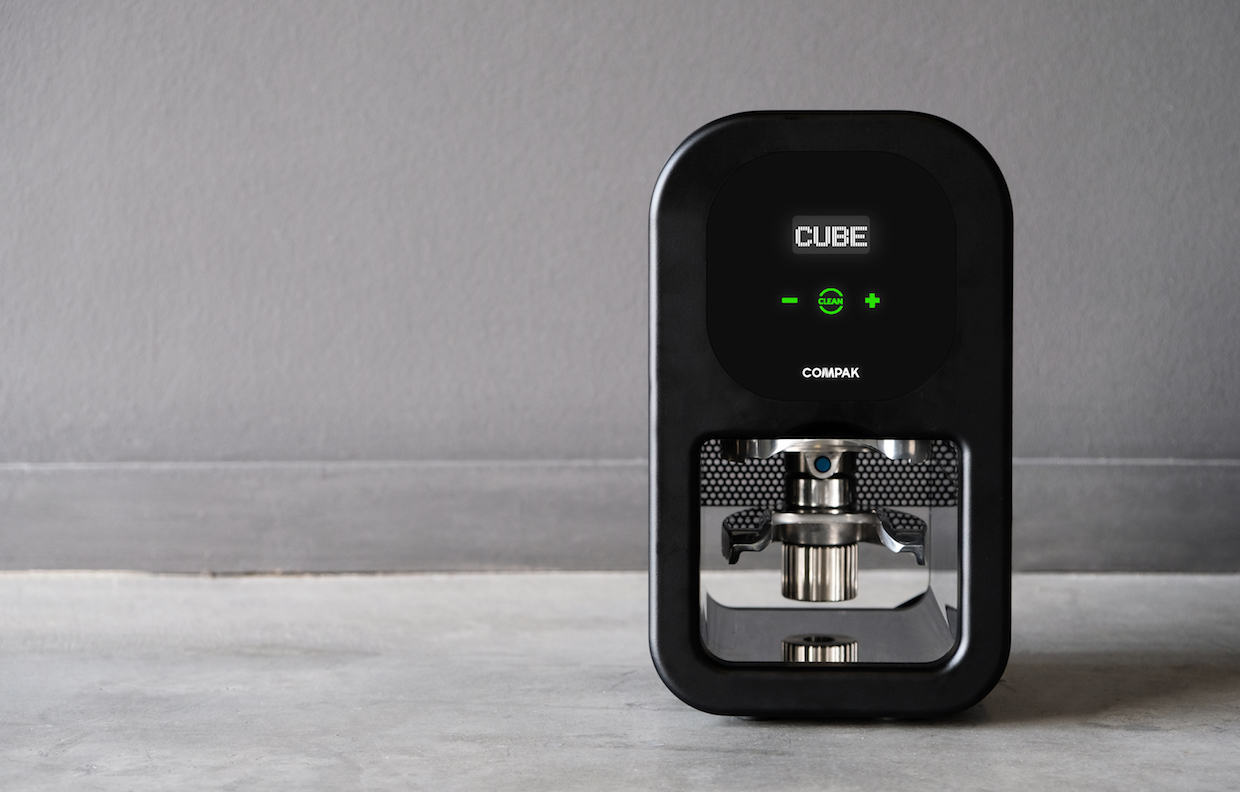 Howard Bryman
Howard Bryman is the associate editor of Daily Coffee News by Roast Magazine. He is based in Portland, Oregon.