The union of two experienced specialty coffee professionals in business and in life has resulted in Jacob Alejandro, a new high-quality multiroaster coffee shop in Troy, New York.
Within a charming block of four-story Victorian buildings, Jacob Alejandro opened its doors at the tail end of 2020, inviting customers into a space where granite and wood surfaces, window-side seating, a long bar and the company's name written in gold come together to offer both warmth and refinement.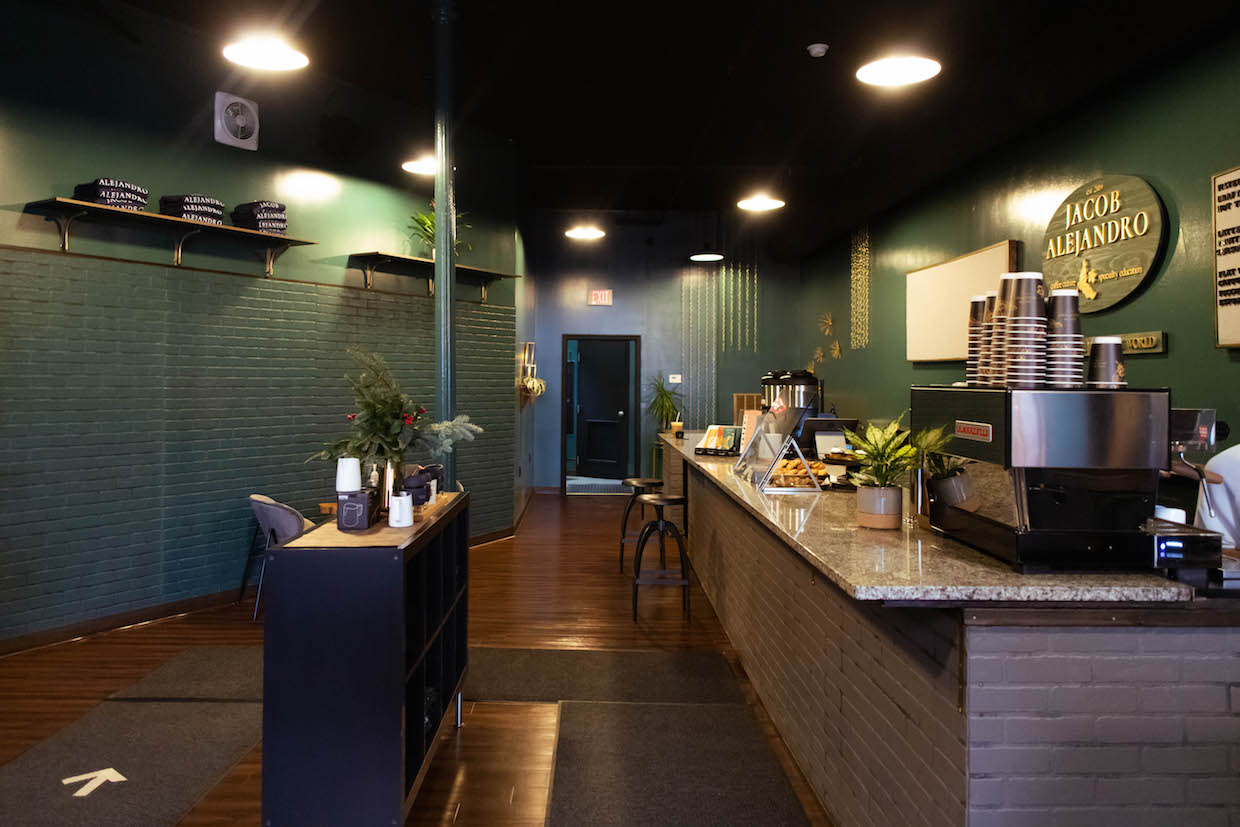 "We wanted our place to be approachable, but kind of give you a little touch of luxury," Jacob Alejandro Co-Founder Jacob Griffin-Diaz told Daily Coffee News. "We also wanted it to feel like a bar, like where you would go and sit down and have an alcoholic drink."
Jacob Griffin-Diaz, who has bartender experience along a degree in baking and pastry arts from the Culinary Institute of America, also has led regional sales for New York's Irving Farm Coffee Roasters (now Irving Farm New York). At Irving Farm, he helped get many new coffee bars get off the ground. One of those was the upstate New York shop First Village Coffee, which had at that time just hired a new barista, the 2011 Latte Art Champion from Guatemala.
Alejandro Griffin-Diaz competed at the World Latte Art Competition at the SCAA Expo in 2012 and then returned home to finish college and continue working at Guatemalan coffee chain & Café, where he trained hundreds of new baristas. Later he moved to Los Angeles and a couple years later to New York.
"It was funny. I kept going in and trying to introduce myself, because, you know, you want to know the baristas and get to know people, but Alejandro was very shy," Jacob told DCN. "It was a little off-putting at first. He thought I was the owner's brother, so he was trying to be extra respectful."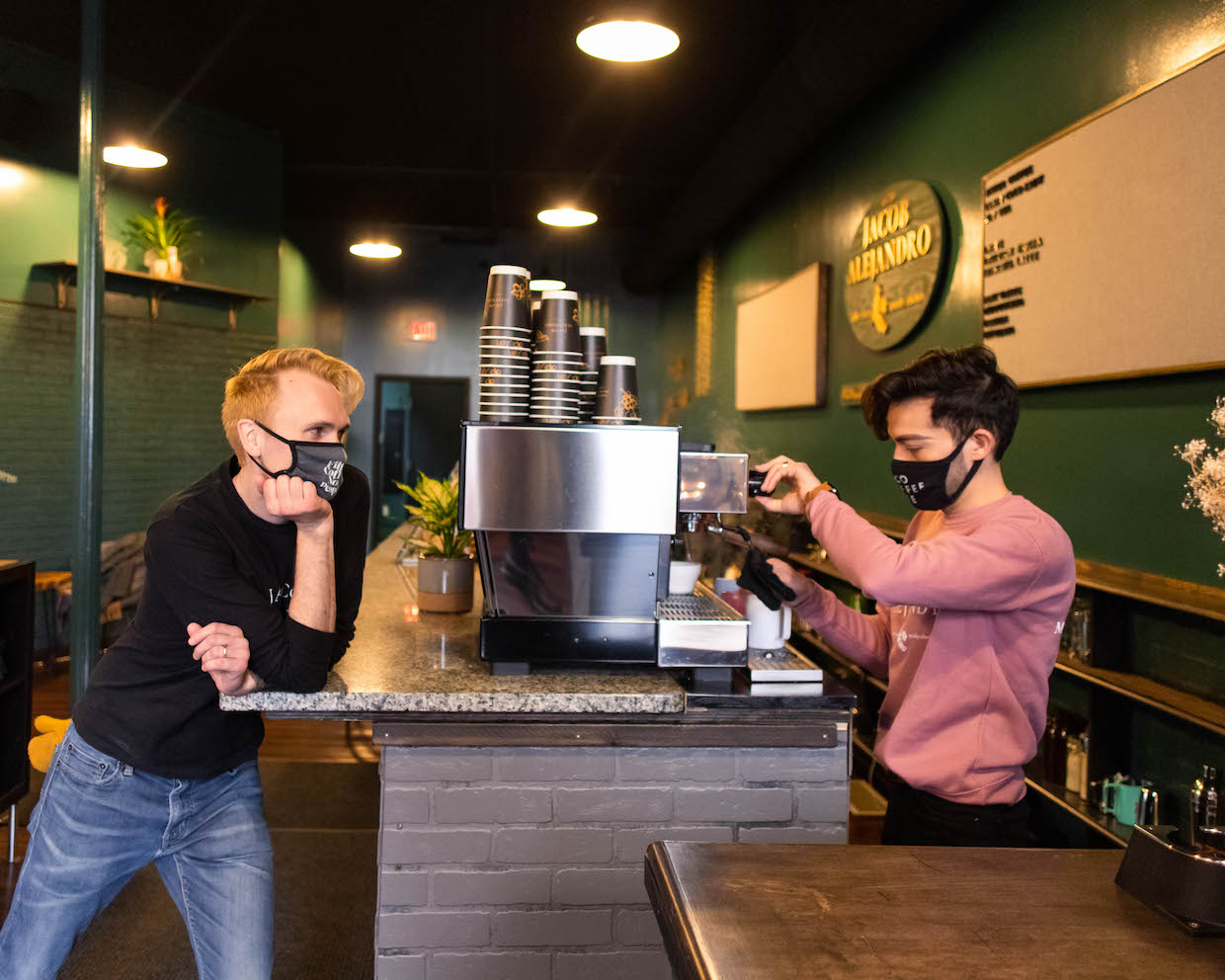 Eventually they did get to talking though, of course, and Jacob invited Alejandro out for some sightseeing in nearby Albany.
"So I came to Albany, and we hung out, and it was very respectful; I tried to keep our relationship very professional," Alejandro told DCN. "And here we are, after a shot of tequila, and now we're married."
The partners in business are now sourcing exceptionally delicious roasted coffees from companies that prioritize transparency and fair compensation for their suppliers. With those coffees, JA offers a menu of straightforward coffee drinks while also maintaining a "reserve lot espresso" menu of premium single-origin coffees whose availability is drawn out through a system of freezing individual doses.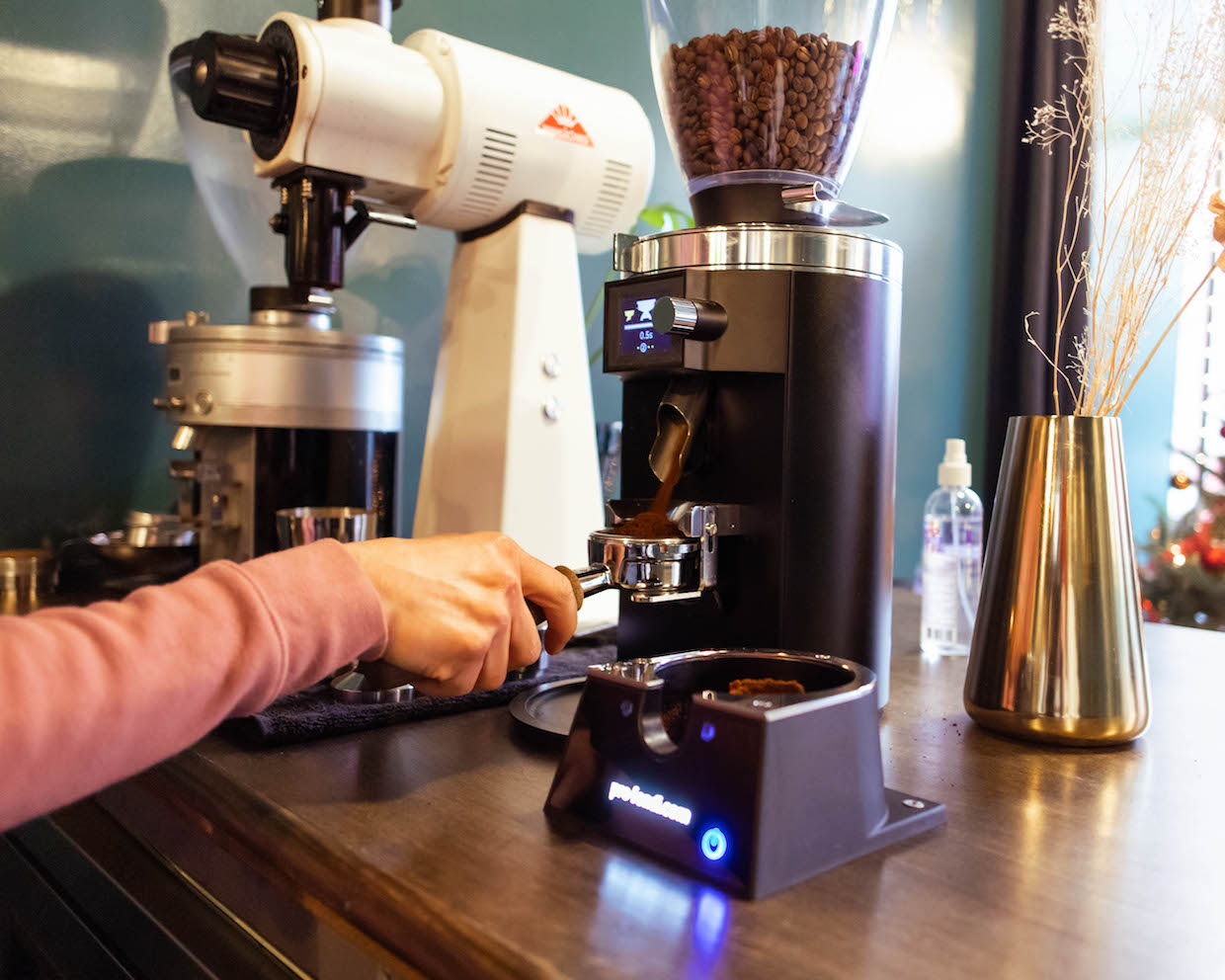 "We have a list of seven different espressos at any given time," said Jacob Griffin-Diaz. "It's not sitting in a hopper. We have individually dosed coffee, cold frozen. We pop that in our EK43 at a dialed-in grind size and we pull that shot. We've had amazing results for that, and it allows us to have an extended espresso menu."
For the opening stretch, the JA coffee program will stick with beans roasted by Pennsylvania-based Passenger Coffee, though Alejandro said they'll soon include beans from Barcelona-based Nomad Coffee, as well as from other U.S. roasters such as Onyx Coffee Lab and Black & White.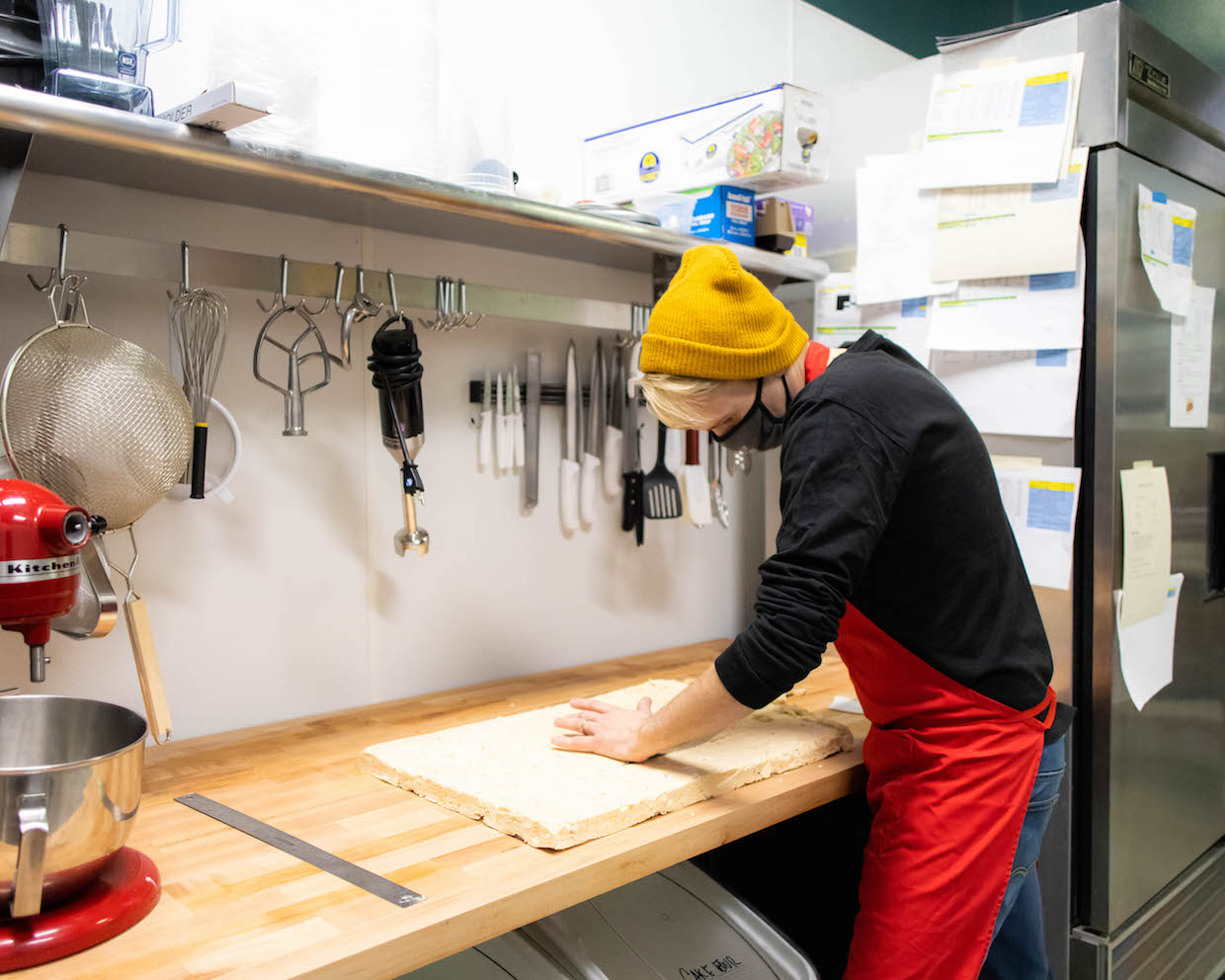 The ability to showcase differences in so many coffees at once is an asset for the shop's educational mission, as both partners in the venture look forward to hosting classes and workshops in various facets of specialty coffee both on site and outside the shop.
This coming summer, the alley adjacent to the shop is expected to become a major attraction as the city pursues plans for a pedestrian- and commercial-friendly walkway. Jacob Alejandro will have seating in place for that, although the next step is a grand opening expected to take place this month following the soft launch.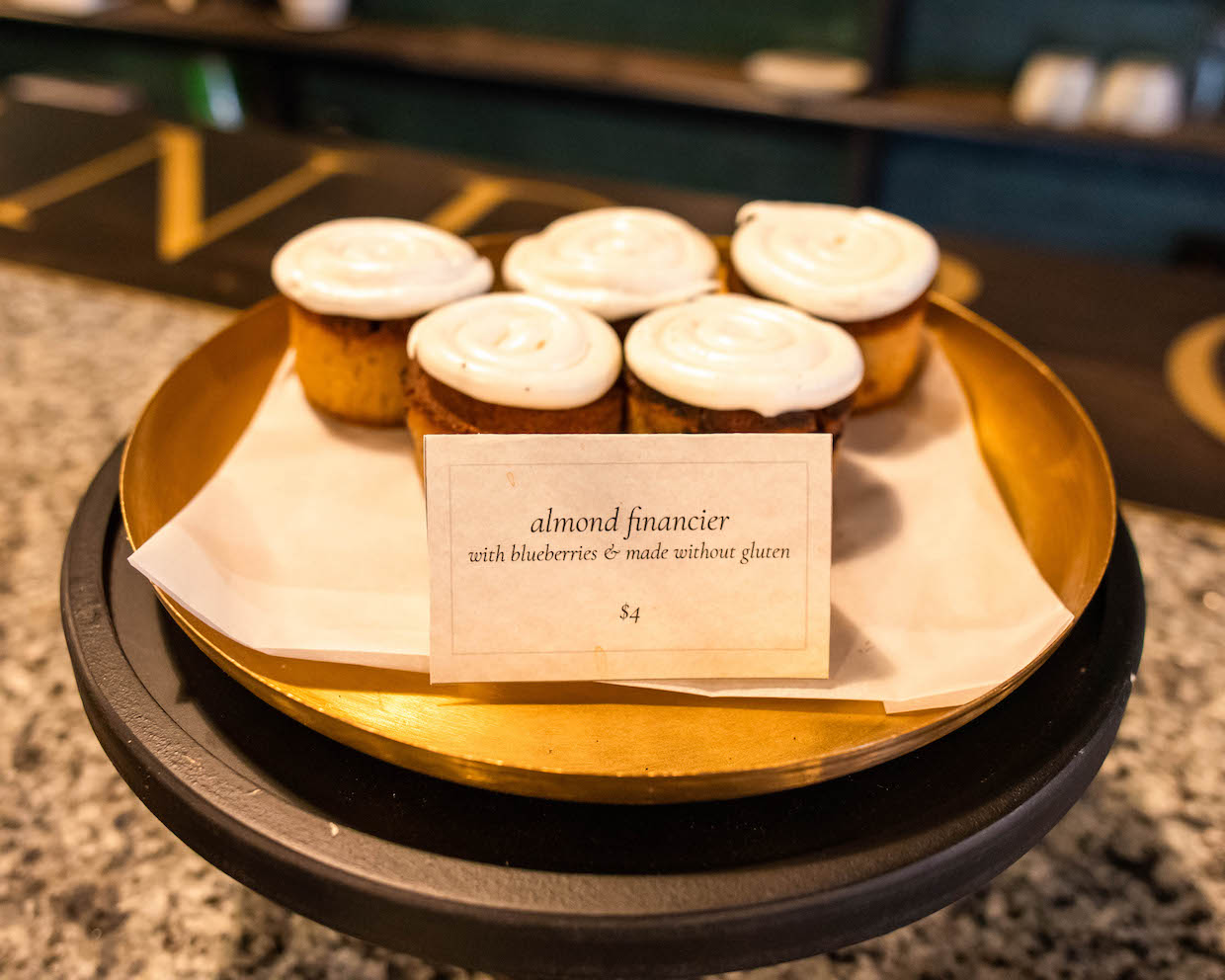 "We got it open a week before Christmas, and on Christmas Day we chose to be open, because we didn't really want to be anywhere else," said Jacob Griffin-Diaz. "We just wanted to be here, serving coffee."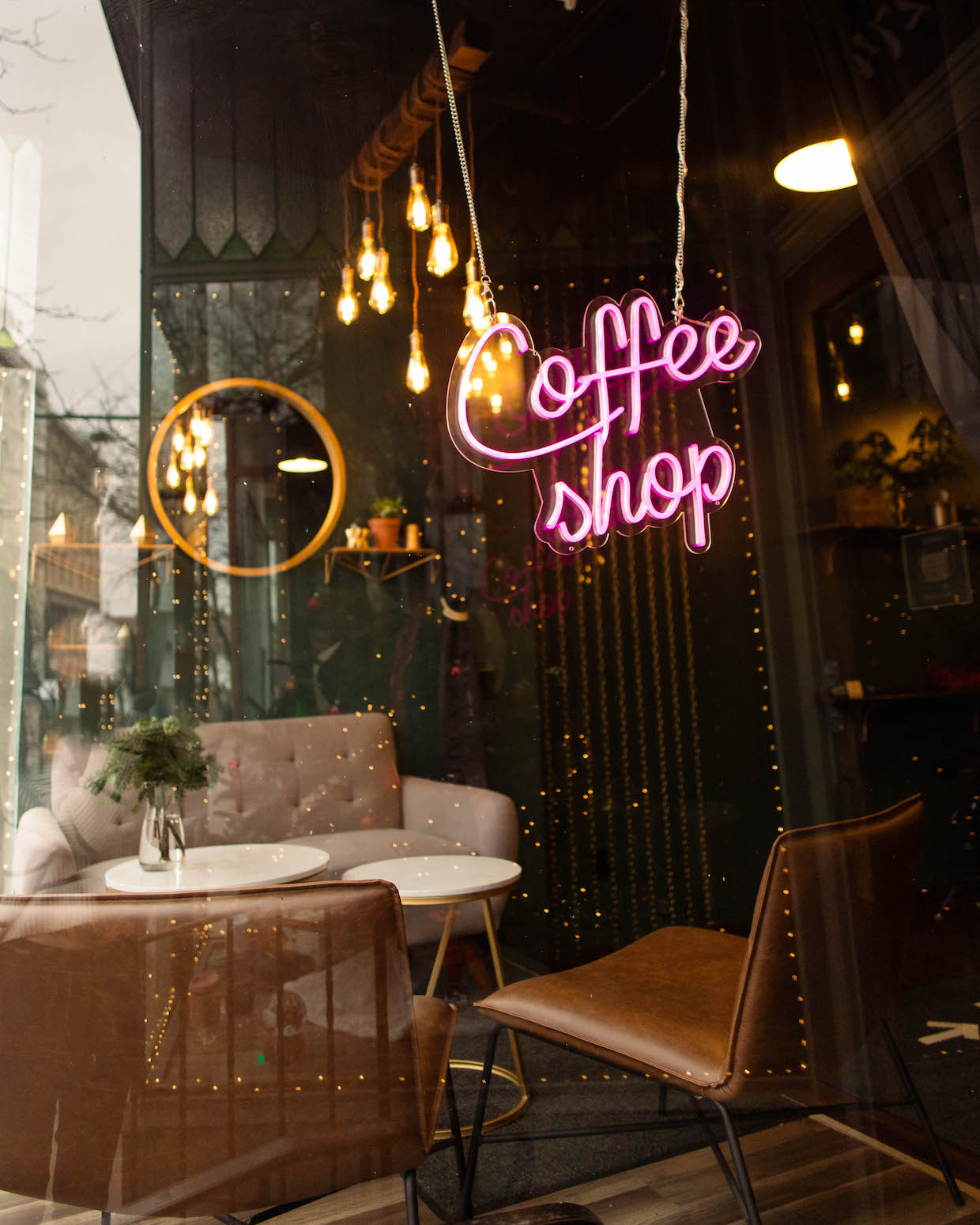 Jacob Alejandro is now open at 274 River St in Troy, New York. 
Howard Bryman
Howard Bryman is the associate editor of Daily Coffee News by Roast Magazine. He is based in Portland, Oregon.