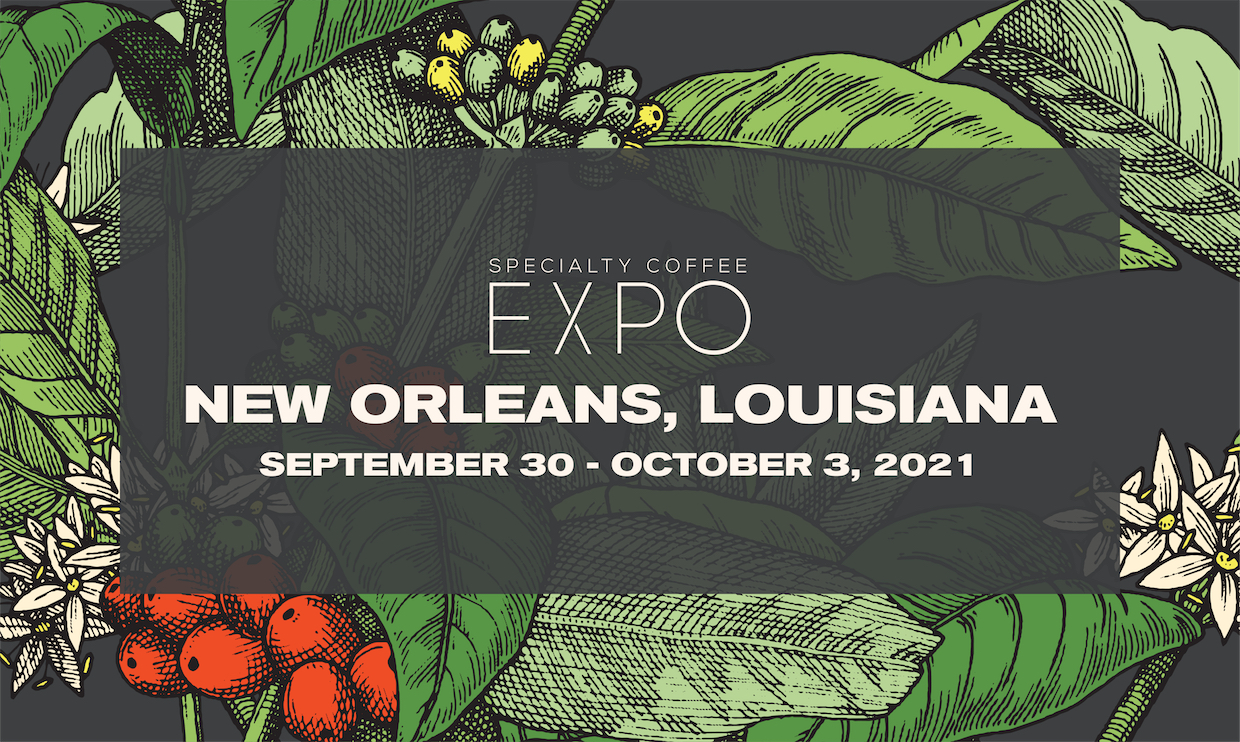 The Specialty Coffee Association (SCA) today confirmed that the 2021 Specialty Coffee Expo is a go this Sept. 30 through Oct. 3 in New Orleans. Registration for attendees opens June 1.
Should the event come to pass, it will be the first SCA Expo since the April 2019 event in Boston. The 2020 event in Portland was canceled due to the COVID-19 pandemic.
"We are extremely excited to be welcoming our community to a physical trade show again after over a year of not having met in person," SCA CEO Yannis Apostolopoulos said in this morning's announcement. "The effective health and safety guidelines and regulations we are putting in place prioritizes the safety of attendees and exhibitors, and allows us to bring back much-loved Expo features."
---
Related Reading
---
Hundreds of exhibitors are already registered for the Expo, which includes the main exhibit halls, the Roaster Village, the U.S. Coffee Championships, and awards programs. Bringing together some 14,000 attendees and exhibitors at the last in-person event in 2019, the Expo also offers a broad range of educational opportunities, cuppings and networking events. The SCA is currently accepting lecture proposals for the 2021 event, with a May 28 deadline.
Naturally, much of 2020 into 2021 has been an unforgiving period for event organizers all over the world.
The SCA has temporarily reimagined some of its most popular events — such as the Re:Co Symposium and the Roasters Guild Sensory Summit — to online formats over the past 13 months. The most recent of the group's main U.S. and European trade shows was World of Coffee Berlin in June of 2019.