Multiroaster coffee bar Little Lunch held its grand opening in Los Angeles earlier this month, offering drinks, light bites and an assortment of uniquely Australian retail items.
Taking its name from the Aussie colloquialism for what most Californians might call school "recess" — as in, a mid-morning schoolyard frolic — the beach-vibey Venice shop prepares classic espresso and filter coffee drinks to serve along with fresh baked goods from local bakeries.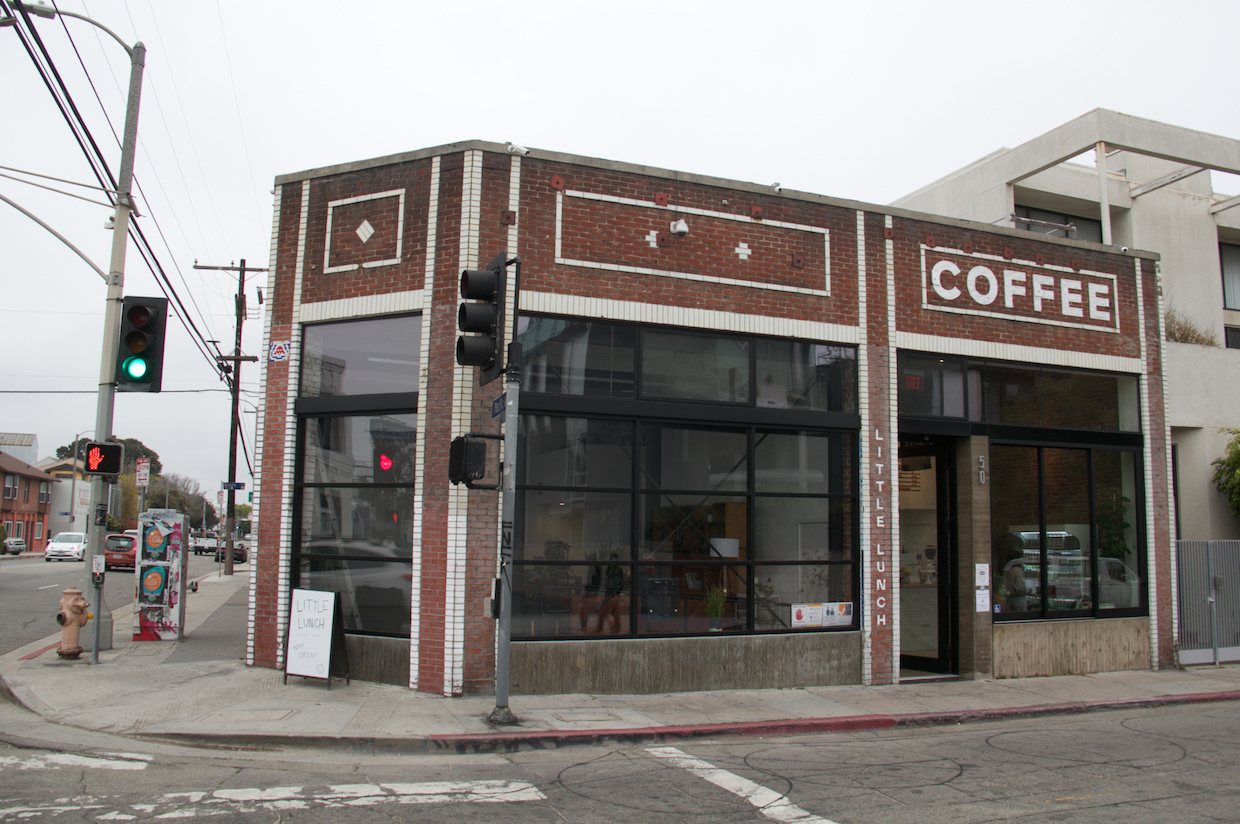 Meanwhile, the small shop's shelves hold a selection of Australian staples such as Vegemite, paw paw fruit, and Milo, the Nestlé powdered malted chocolate drink mix of Australian origin.
Coffees in Little Lunch's opening stretch have come from L.A.'s own Mad Lab Coffee Roasters, and Australia-by-way-of-Portland company Proud Mary Coffee Roasters. A house blend for espresso and cold brew was roasted specifically for the shop by Noah Poletiek of Chapman Crafted Coffee.
---
Related Reading
---
"I plan to be flexible and allow the community to dictate rotations," Christopher McColl, owner and operating partner of Little Lunch, told Daily Coffee News. "My team and I are closely monitoring feedback and sales. We aim to partner with value-aligned coffee roasters, prioritizing those that roast locally. If we choose to roast in-house, it would be so in the future in a manner that could support expansive growth. We're open to it, just not set on it."
With a beach-town hominess that may be familiar to Angelenos and Aussies alike, Little Lunch's umbrella-shaded outdoor tables offer breezy outdoor seating, while inside are original high ceilings with Victorian crown molding and exposed brick walls.
"Being a block from the sand and water, we knew we wanted to have the perfect mixture of beach and picnic seating so the community can safely gather out front of the shop," said McColl. "We'd love to have more seating available, but parking is definitely more valuable in LA."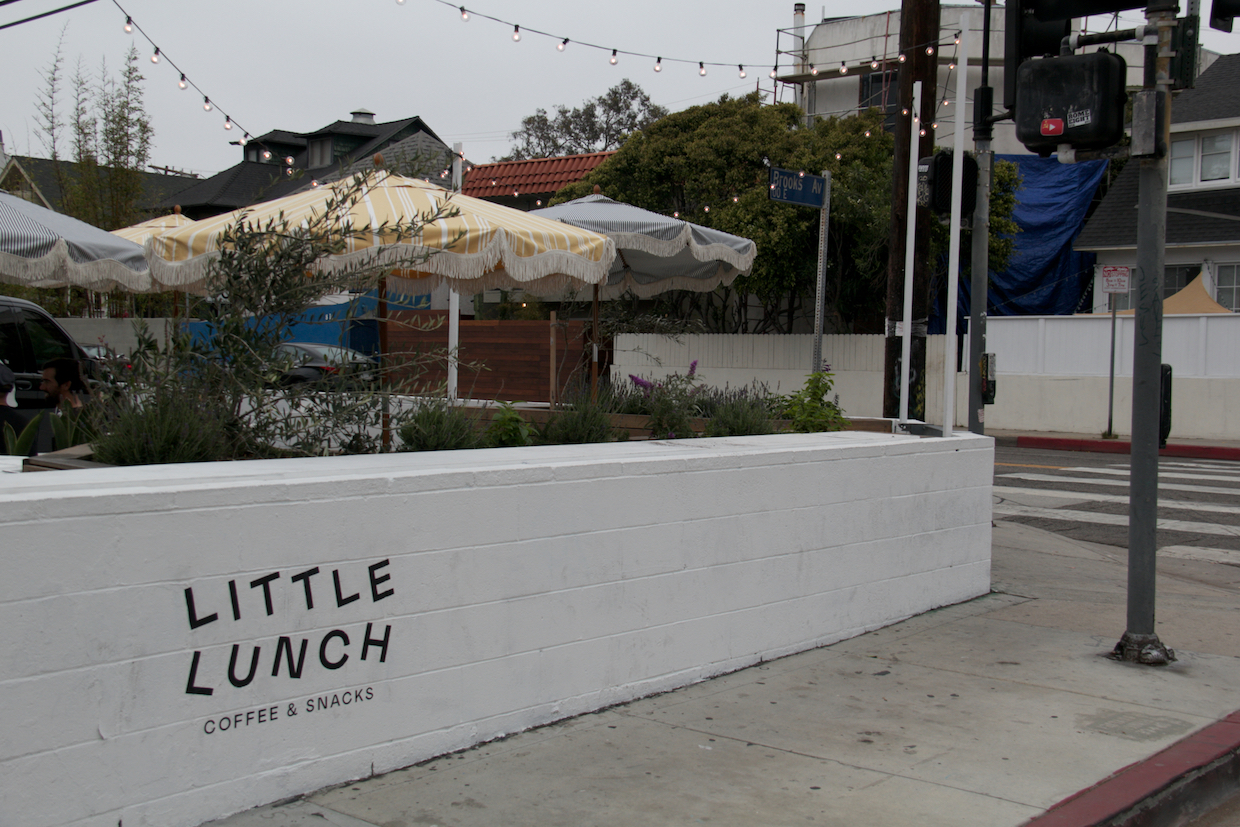 Understated beach tones of blue and green play off of natural wood surfaces and potted plants inside the 1,750-square-foot space where McColl said the espresso bar is especially small but mighty.
"Our baby-bar is a whopping 173 square feet. She's compact, but it allows for a killer flow and lots of guest engagement," McColl said, noting that the station holds a La Marzocco Linea PB espresso machine and Curtis GS1 batch brew system. "Since we are stocking different roasters, I wanted to have the flexibility to profile different coffees to offer to our community and encourage them to try rotating brews."
Though stopping short of actual lunch, Little Lunch is working on adding some easy breakfast take-away items such as toasts and breakfast burritos, while also formulating plans to offer event space.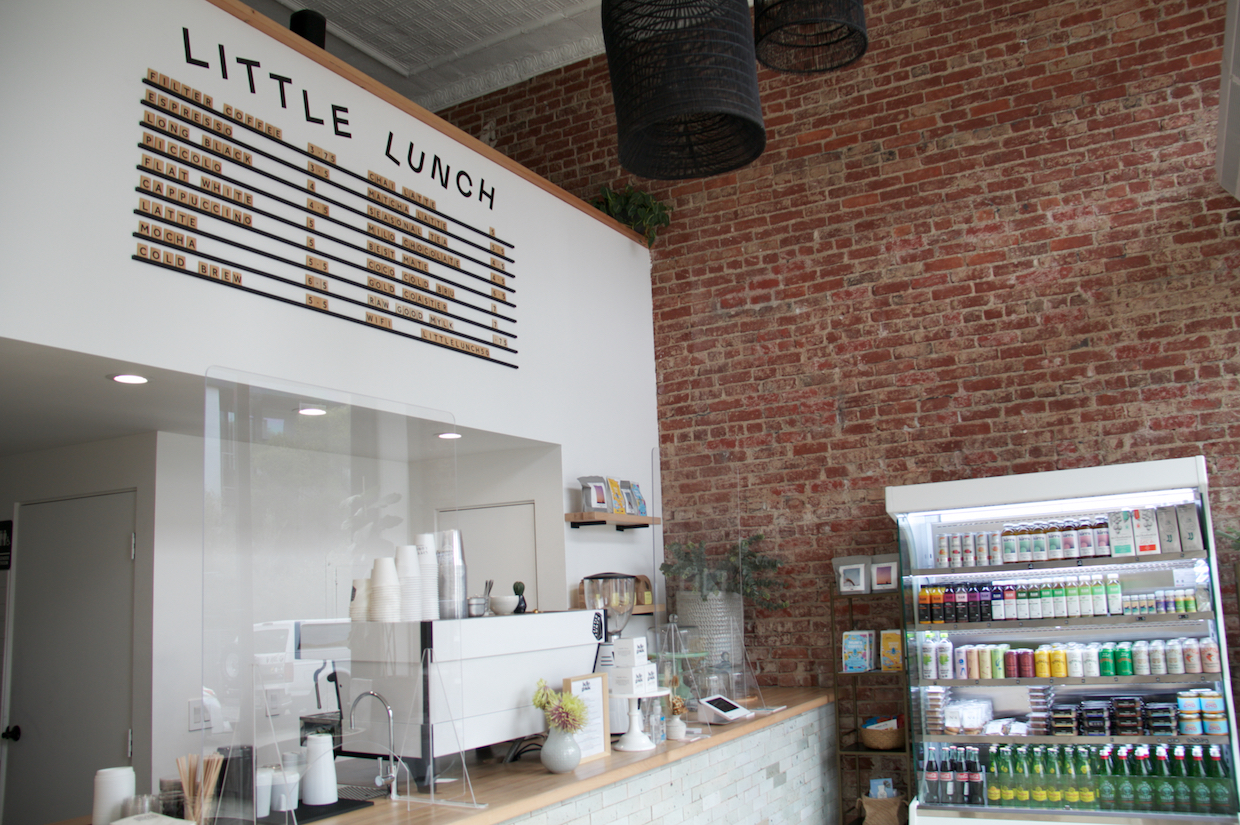 "We'd love to explore communal events like pop-ups, markets, music, etc.," said McColl. "Anything we can do to fill our beautiful space with the incredible community that supports us and brings them value."
Little Lunch is now open now at 50 Brooks Ave in Venice.
Howard Bryman
Howard Bryman is the associate editor of Daily Coffee News by Roast Magazine. He is based in Portland, Oregon.