Like peas in a pod or fronds on a fern, a coffee company and a plant company have come together to form Victorian x Bellwood Coffee in Atlanta, offering a bounty of life-affirming goods.
"We worked so closely with The Victorian Atlanta and [designer Alison Michaels-Fandel] to build something cohesive that really felt like both of us," Bellwood Coffee Co-Owner Joel Norman told Daily Coffee News. "From the white oak bar to the linoleum elementary school flooring to the lighting, even the hanging plants above the bar, it all feels like Bellwood. And I think [Victorian owners Cary Smith and Libby Hockenberry] would say that it all feels like The Victorian, too."
Greenery and pottery from The Victorian blend with Bellwood's wooden bar within 2,700-square-foot co-retail space that occupies a 1940s house in the East Atlanta Village neighborhood. At the bar, a 2-group La Marzocco Linea PB AV espresso machine yields extractions of the house blend ground by a Mahlkönig E80 Supreme grinder. The hopper of an Anfim Scody II grinder is reserved for rotating seasonal espresso.
Said Norman, "Both these grinders are rippers, but we can't get over the 2.5 second grind time on the E80."
Co-founded in 2018 by brothers Joel and Charles Norman and two of their friends, branding specialist Tommy Keough and roaster Ben Shaum, Bellwood originated as a wholesale outfit and eventually found a retail outpost inside the now-closed Jim Adams Farm and Table restaurant and market in Northwest Atlanta.
Joel Norman recently grabbed the reins of the roasting operation since Shaum moved home to Colorado last year.
---
Related Reading
---
"Ben is still a part owner of Bellwood; he's a legend, and a stellar teacher," said Norman, who plans to maintain the progressive sourcing philosophies held by Shaum, who devoted a year-long Emory University fellowship to studying the social impact of coffee buying. "We founded Bellwood devoted to buying and selling coffee in a way that positively impacts producers. We intentionally purchase coffees that are the most traceable, so we can best ensure fair compensation across the supply chain. Ben still consults with us when we consider using a new importer."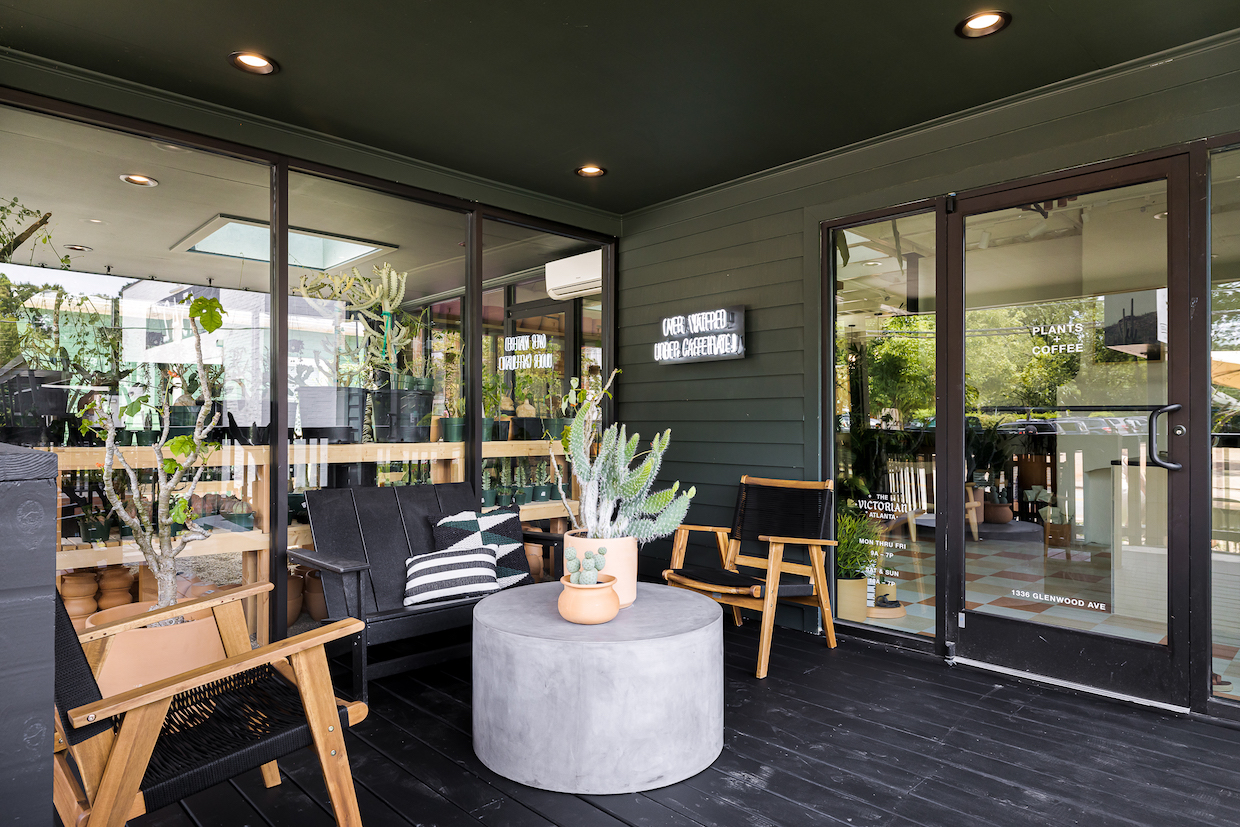 For now, the coffees making their way to the Victorian + Bellwood location are roasted by Norman mostly on equipment owned by fellow Atlantan company Brash Coffee. Norman also occasionally roaster-surfs onto the Loring Falcon owned by Alma Coffee and the 15-kilo Mill City Roasters machine owned by Portrait Coffee.
"We bought a Probat P12, but haven't roasted on it yet," said Norman. "The Brash Coffee folks have been unbelievably kind to let us use their Diedrich IR-12 until renovations are finished at our roastery."
Bellwood is currently renovating the former Jim Adams space, with plans to open a full roastery cafe and kitchen.
The Victorian x Bellwood Coffee is located at 1336 Glenwood Avenue SE in Atlanta. Tell us about your new coffee shop or roastery here.
Howard Bryman
Howard Bryman is the associate editor of Daily Coffee News by Roast Magazine. He is based in Portland, Oregon.