Phoenix, Arizona's Press Coffee Roasters has officially moved its roasting operation into a massive new two-story production facility that also includes the company's eighth coffee shop.
The 5,600-square-foot building, near N 32nd St and E Shea Blvd Northeast Phoenix, houses Press Coffee's Probat P12 along with two Probat P25 roasters, greatly expanding capacity for the company, whose head roaster, Will Andrews, currently oversees about 225,000-250,000 pounds roasted annually.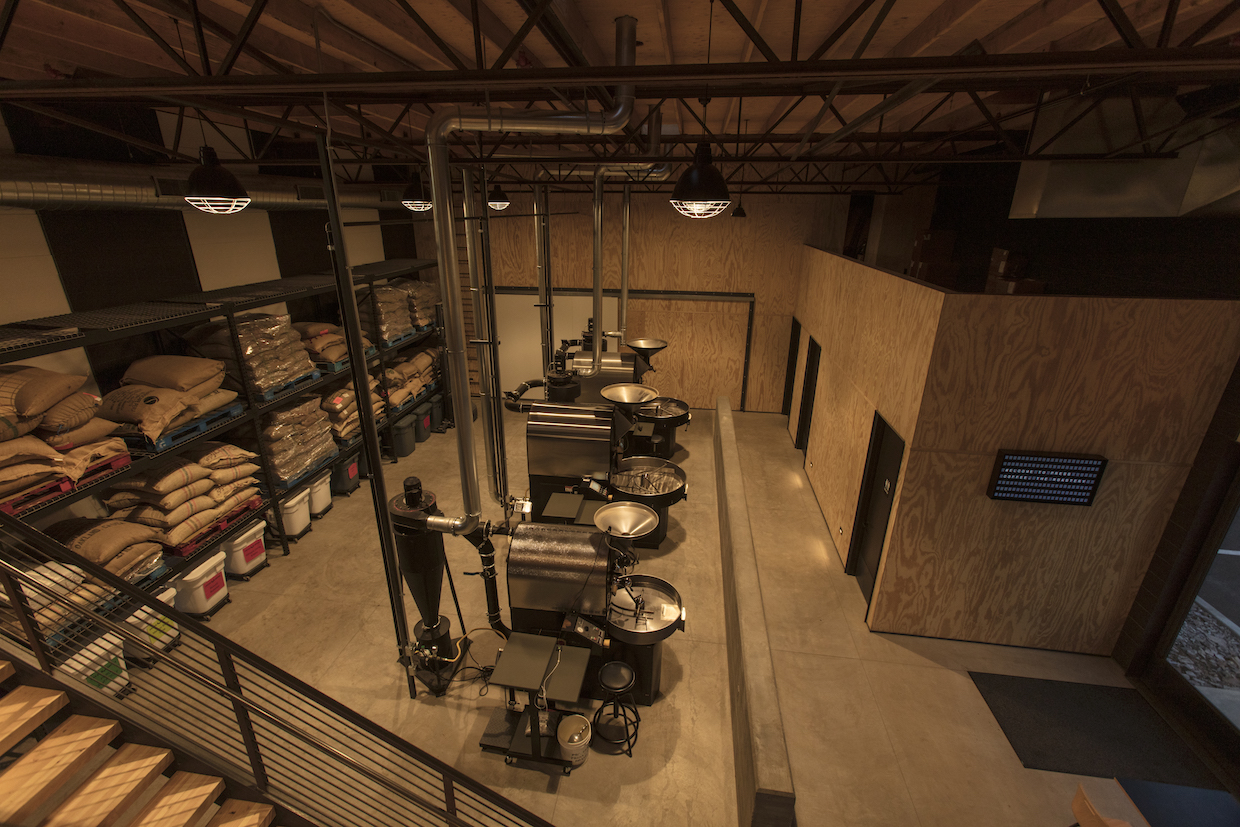 Press Coffee is also holding onto its previous production facility, which has been converted into a cold brew factory. The expansion on that front allows for Press to produce more kegged coffees for sale to stores and wholesale accounts, while supporting its recently launched RTD canned retail cold brew product line.
The company's growing cold brew concern also adds to the delights awaiting customers in the 3,000-square-foot new retail cafe, where the sights and smells of roasting in action can be taken in while sipping such zany concoctions as the cold brew shaker, made with peanut butter whiskey.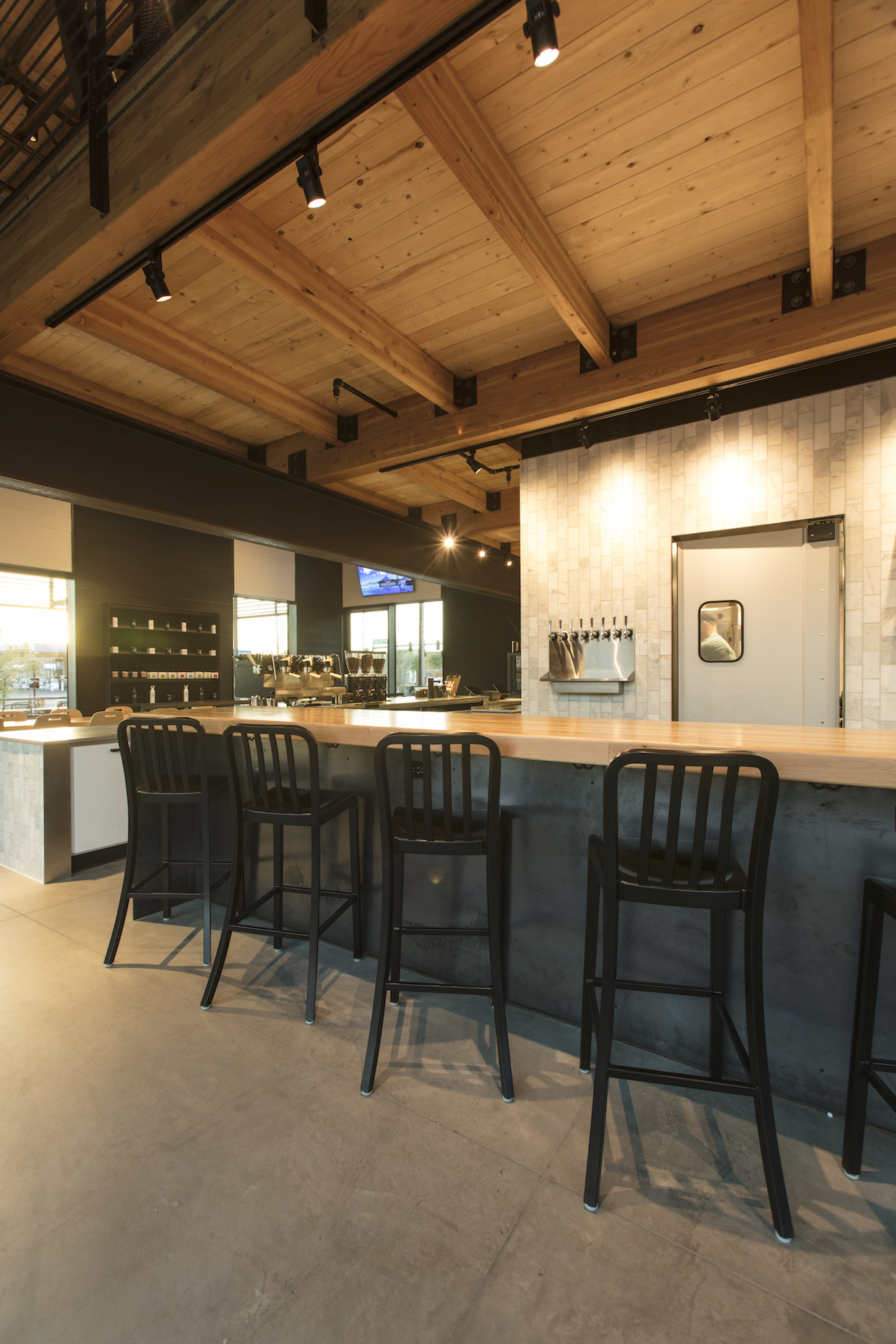 "Peanut butter whiskey is made by Skrewball, and [it] is a peanut butter infused whiskey that tastes like a peanut butter cup," Press Coffee Roasters Director of Marketing Adriana Vizcaino told Daily Coffee News, adding that the shaker recipe was created by by Press District Manager Andrew Robertson. "It is amazing by itself, but takes our shakers to an entirely new level of deliciousness. We are looking to include draft cocktails featuring rotating seasonal ingredients, as well as some lighter, fruity options to beat the Phoenix heat."
Drinks are being prepared behind the new bar with a variety of Mahlkönig-made grinders and a three-group Synesso MVP Hydra espresso machine. A Curtis Corinth hot water fountain will facilitate manual pourovers and tea, while a Curtis G4 machine handles larger batches of brew.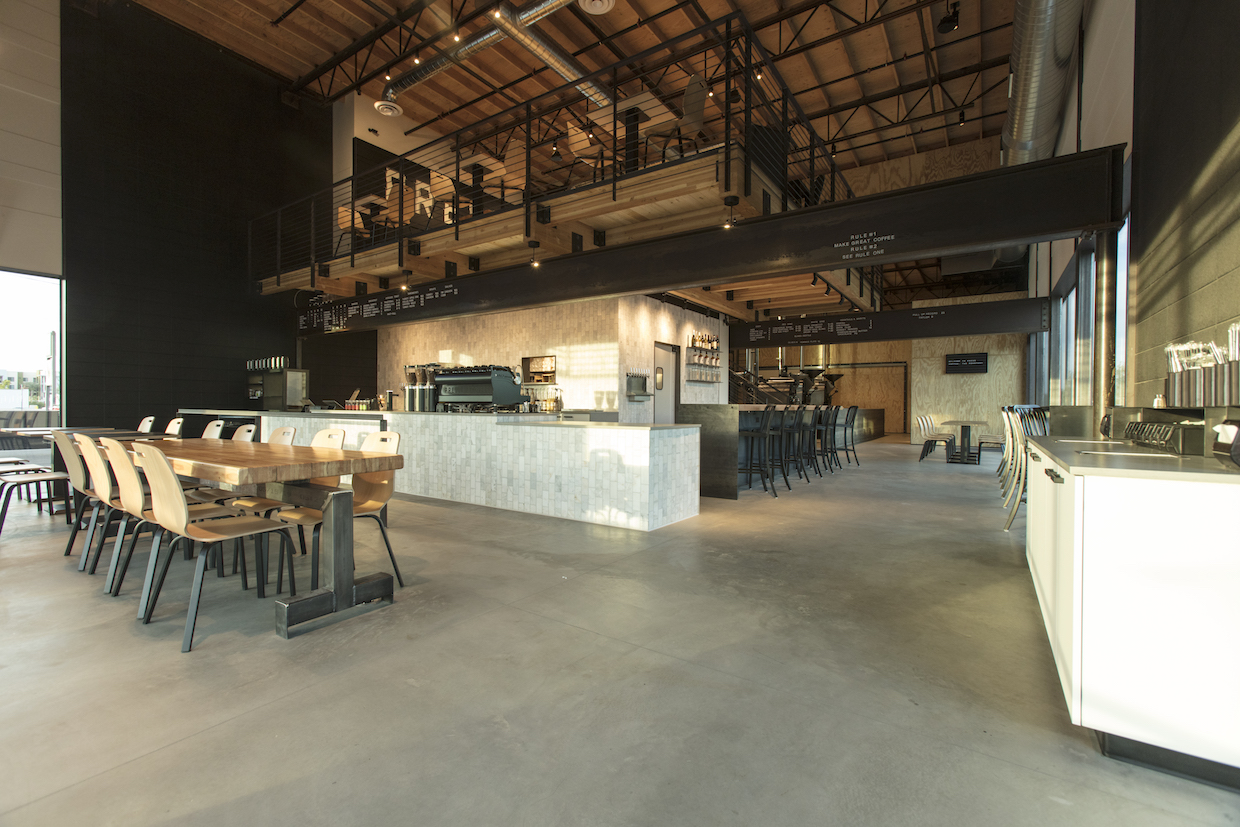 The cafe itself boasts a modern industrial interior, with production notably on full display. The new flagship also provides space for private events and meetings, as well as Press Coffee's "Coffee 101" public coffee educational offerings.
"We think Construction Zone, one of the top builders in Arizona, hit it out of the park," Vizcaino said of the interior design. "By pulling the curtain back on production, we hope to share even more of our passion for making great coffee with our guests."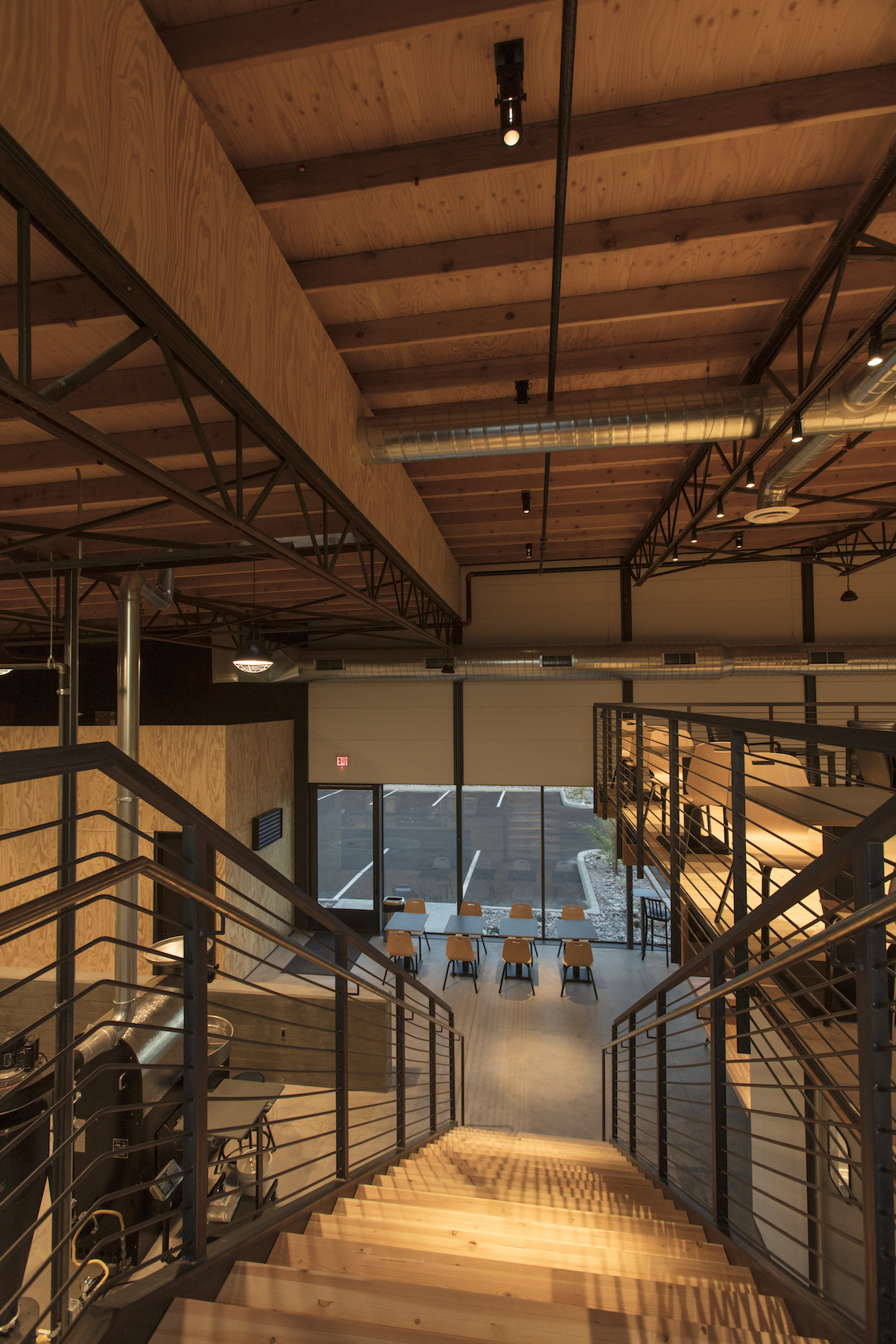 For three days upon its opening earlier this month, Press offered cups of drip coffee for $1, donating the cash to the Phoenix Children's Hospital as part of the company's year-old Press on Charities program, which Vizcaino said will be a growing focus for the company going forward.
Said Vizcaino, "Both our ownership and staff are excited to continue this direction."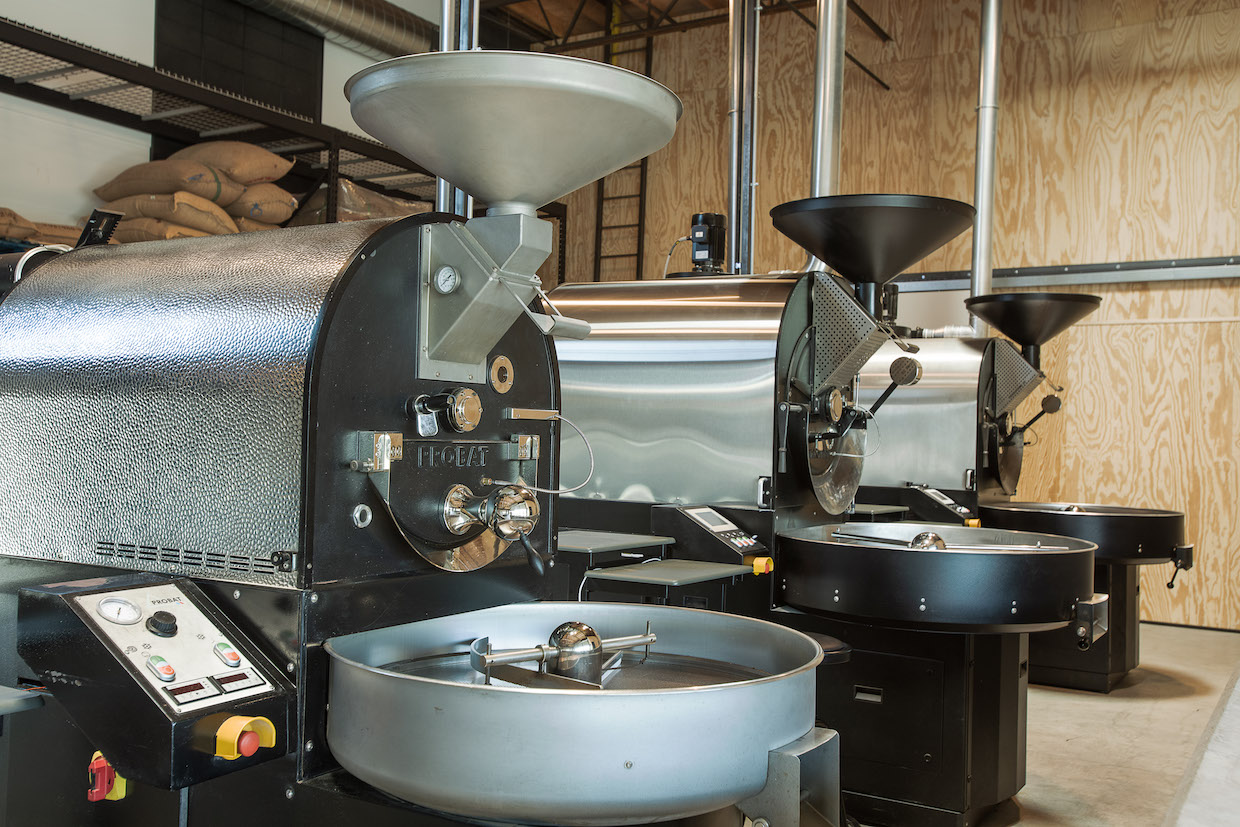 The new Press Coffee Roasters flagship roastery and coffee shop is located at 10443 N 32nd St. in Phoenix.
Howard Bryman
Howard Bryman is the associate editor of Daily Coffee News by Roast Magazine. He is based in Portland, Oregon.