Mere weeks after launching Fellow Drops, a text-message-based whole bean subscription service, consumer coffee equipment maker Fellow has rolled out another new product, the Shimmy Coffee Sieve.
The Shimmy is a cocktail-shaker-inspired tool that separates micro-fines from larger particles of ground coffee, with the intended result being improvements in the cup through manual brew methods such as French press, pourover or Aeropress.
"The idea for this product came from Fellow's founder, Jake [Miller], after seeing a number of baristas make homemade sieves with materials purchased at places like Home Depot," Fellow Content Manager Hannah Miller told Daily Coffee News. "However, at the time he didn't think the market was big enough to launch, so the prototypes went into storage. Over the past few years as the market and need for specialty coffee equipment grew, he knew it was time to launch Shimmy."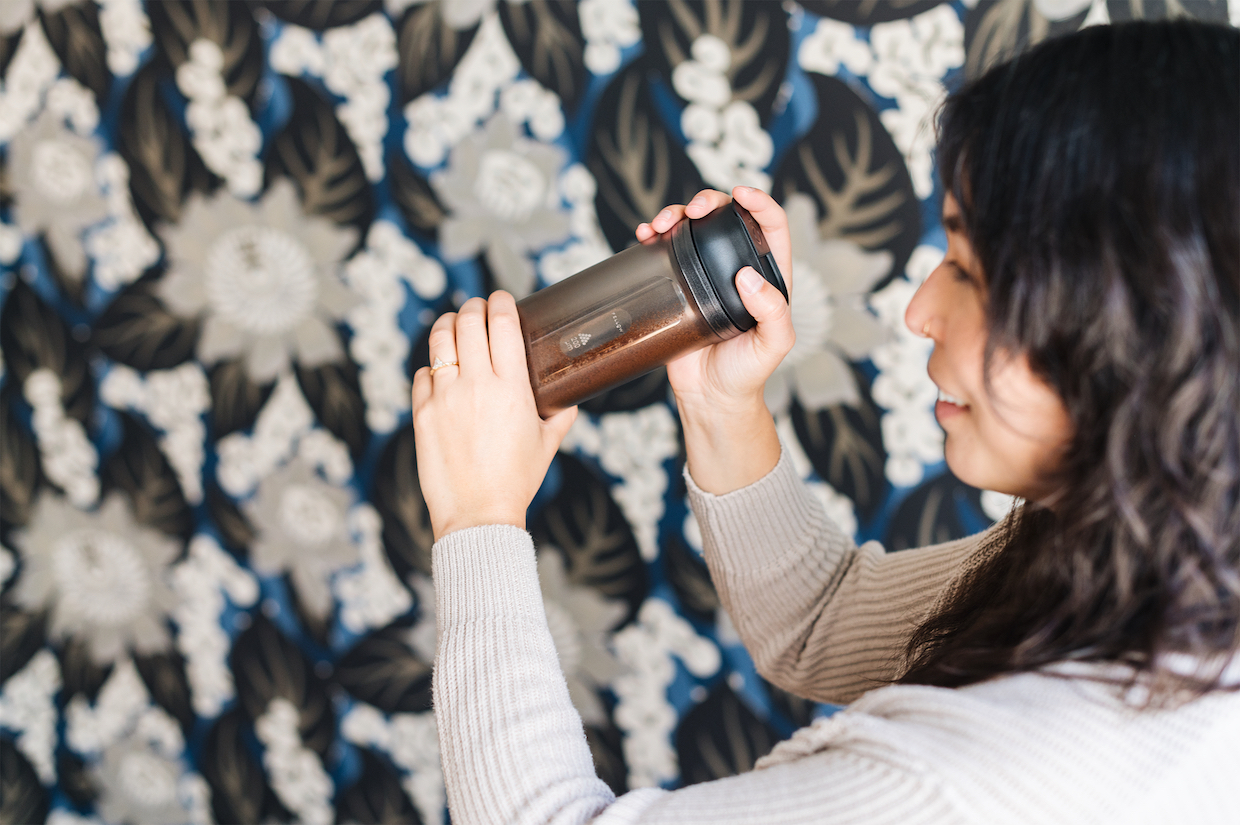 Users add ground coffee to the Shimmy and shake it in order to remove filter-clogging fines that also tend to over-extract and impart less desirable flavors to finished brews.
Inside the tinted but transparent food-safe plastic column, an etched metal filter separates particles smaller than 200 microns. The lid is contoured to ease the pouring of the sifted grounds in the brewer of choice, and all components snap into place after cleaning.
---
Related Reading
---
The San Francisco-based company's latest launch joins the niche market of post-grinding coffee sifting tools, which first gained attention among specialty coffee consumers in 2016 through the release of Kruve's debut product, now known as the Sifter. Unlike the Sifter, which involves a system of interchangeable sieving screens of varying fineness, the Shimmy relies on one screen and the shaking action.
"Most of what we do is driven by our customers," Jake Miller told Daily Coffee News. "In the future, if our customers want more sieves, we will certainly explore, prototype, and test. The beauty of Shimmy is in the simplicity, so we do want to make sure we don't lose that element with future expansion."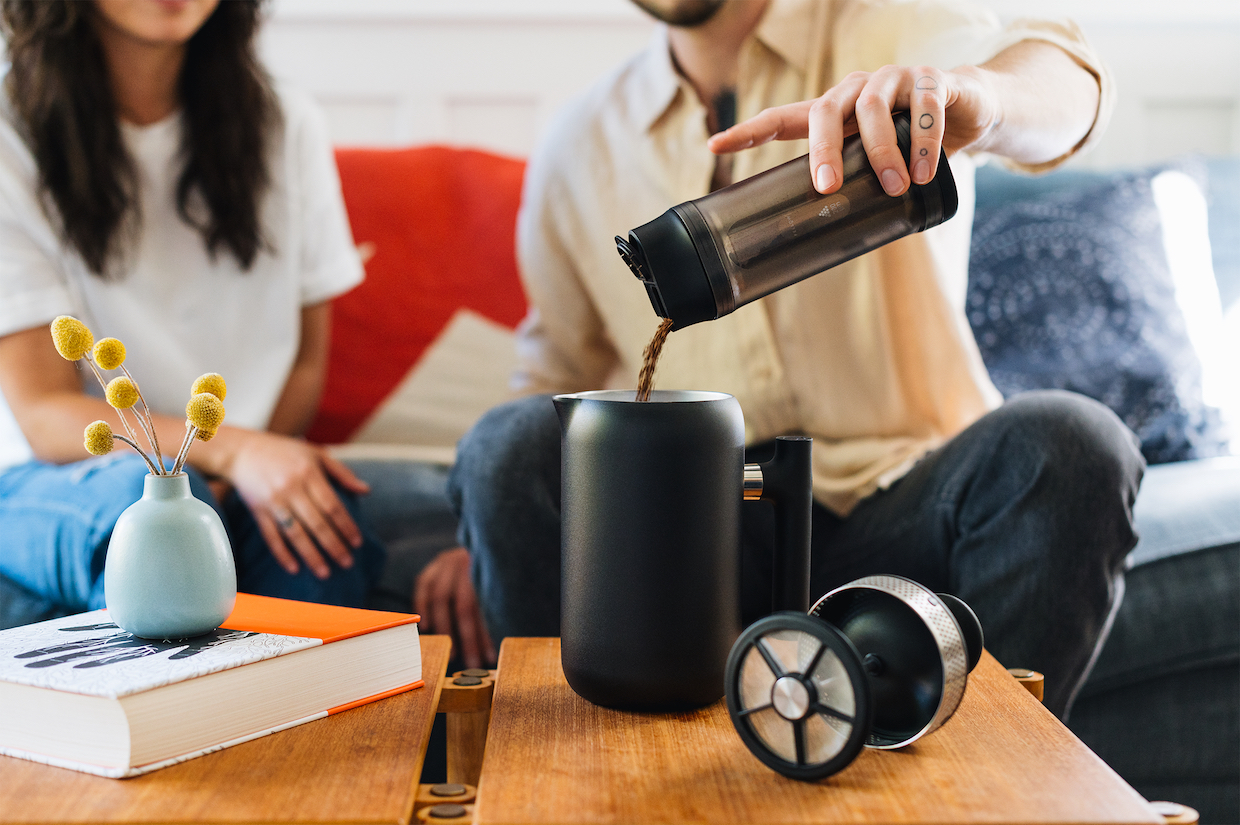 The Shimmy arrives less than one year after Fellow started shipping its own electric coffee grinder, the Ode Brew Grinder, to customers. Jake Miller told DCN that the Ode, too, is not immune to the inevitable presence of microfines in ground coffee.
"All grinders, no matter the price, produce microfines," Jake Miller said. "Shimmy will benefit and improve the quality of coffee grinds from any grinder, including Ode. We've had user tests, and have success, with grinders ranging from burr grinders up to cafe-grade grinders like the EK43. In blind cupping, we've been able to taste the difference between a sieved and non-sieved cup of coffee across all types of grinders."
The Shimmy, which officially launched for sale on Aug. 4, is sold directly from the Fellow website for $49.
Howard Bryman
Howard Bryman is the associate editor of Daily Coffee News by Roast Magazine. He is based in Portland, Oregon.