A new coffee shop called Cafe Alto is reaching for coffee's high notes in Detroit's Brush Park neighborhood. 
Quietly opening its doors in the Woodward Ave. spot between Downtown and Midtown in May of this year, Cafe Alto had the benefit of a pre-existing coffee shop footprint previously filled by New Order Coffee, which shut down its Detroit location last year amidst the pandemic. 
Helping bring the Cafe Alto project to life in the space were local real estate broker @properties and Detroit-based roaster and outfitter Coffeehaus. Cafe Alto now occupies the coffee bar, while @properties has opened adjoining office space. 
"It's a unique partnership that you don't see very often," Cafe Alto Co-Owner Eric Olney told DCN. "[@properties] took over the building and wanted to keep the front part a cafe."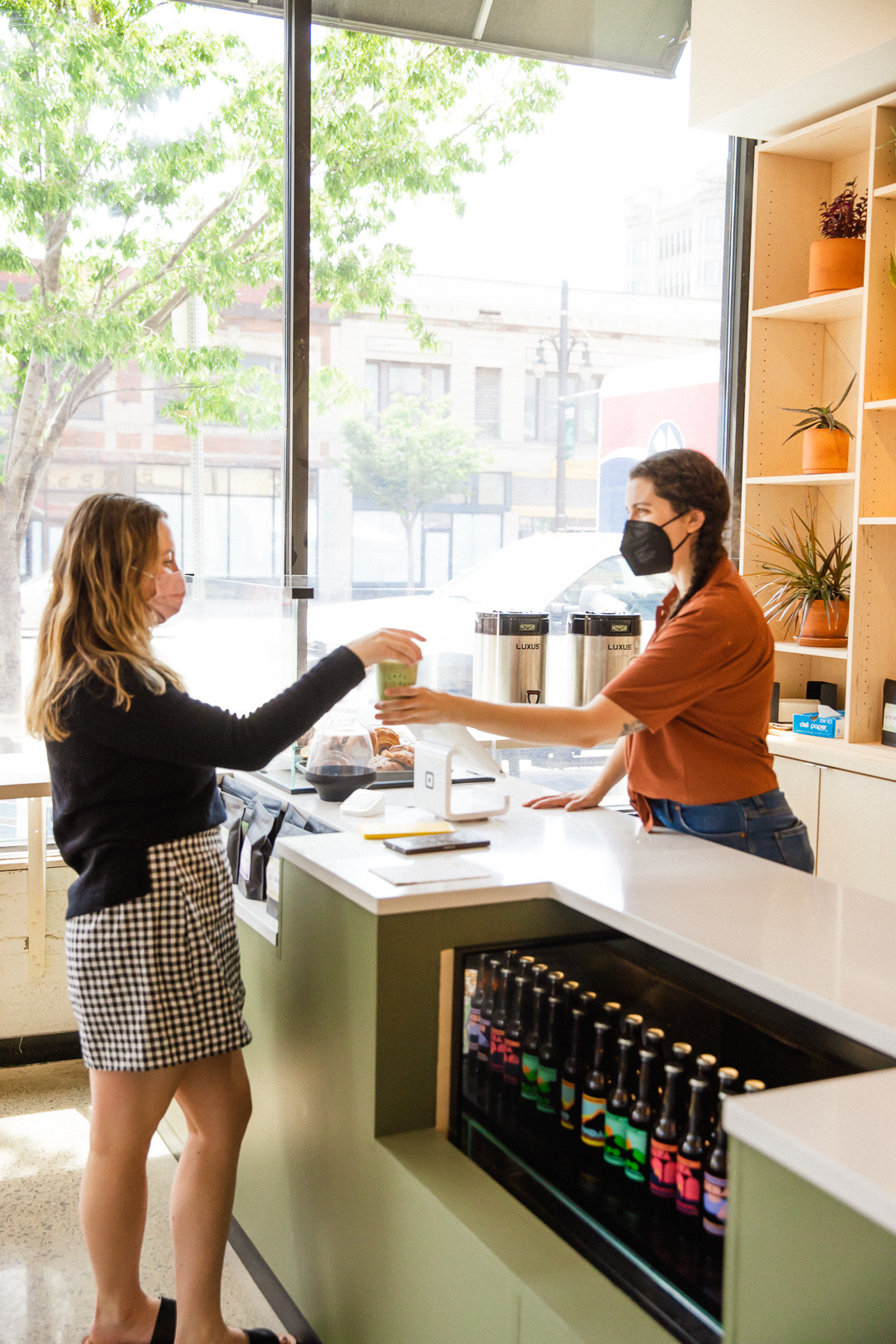 At the Woodward Ave and Watson Street corner, double doors open to Cafe Alto on the left, where an L-shaped green bar backed by plant-filled cubbies keeps the register and pastry case on one side and coffee service on the other. 
On the bar a two-group La Marzocco Linea is supported by two Mahlkönig Peak grinders, while a Fetco batch system allows for quick-service cups.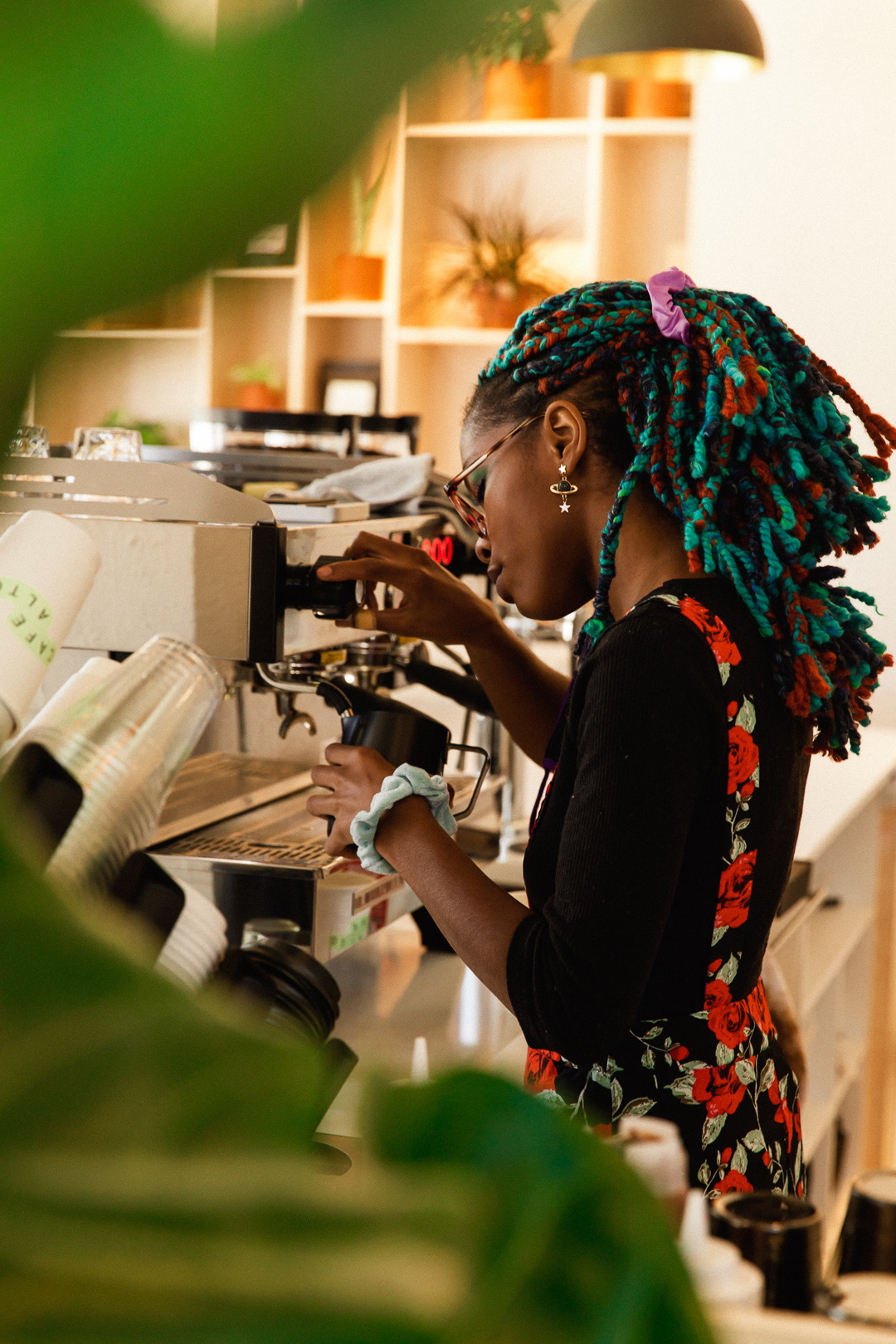 "The bones of the cafe were already here so there weren't too many challenges opening the cafe," said Olney, who has extensive barista training and management experience in the specialty coffee realm. "All we had to do was make some minor adjustments and rearrange some things and the cafe was ready to go."
A rotation of single-origin offerings plus Cafe Alto blends created by Olney and Coffeehaus are available for drip and espresso.
---
Related Reading
---
"I wanted to give customers a standard taste profile throughout the year with the Alto blend," said Olney, "but we also want the ability to change up coffees and menu items with the seasons."
Rotating signature creations currently include the Coffee Palmer, an Arnold Palmer that switches the iced tea out for coffee and shaken affogatos through a partnership with Coldtruth Softserve. On weekends, Detroit's Bunny Bunny provides steamed buns. Fresh pastries come from Cannelle and White Wolf.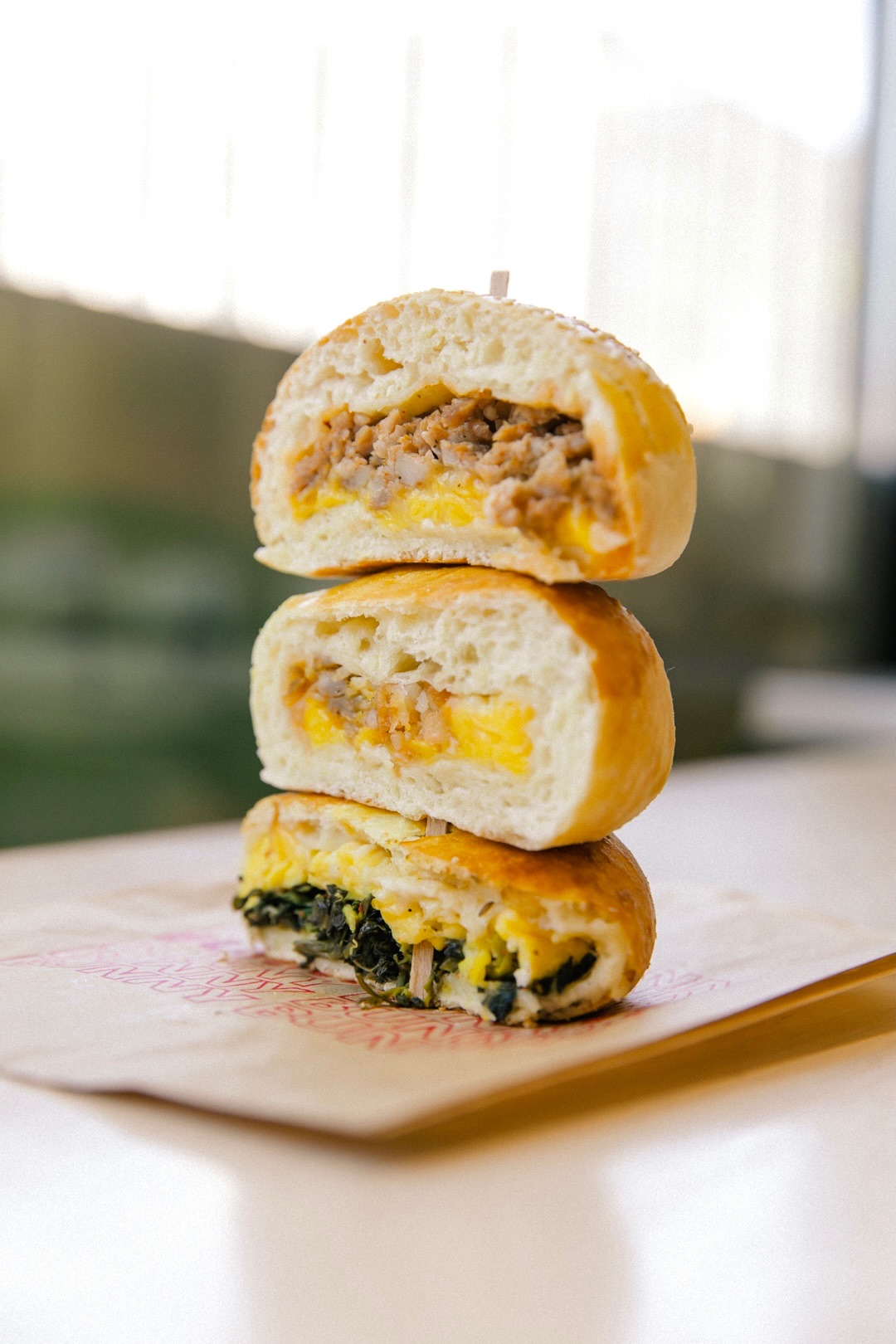 Plans are in the works for other vendors to host pop-ups to show off their local goods while marrying food with coffee. Despite the emphasis on craft and quality, Olney said the shop has an even greater emphasis it wants to bring to Detroit.
Said Olney,  "It's not hard to find good coffee, so the focus will always be on staff and customers."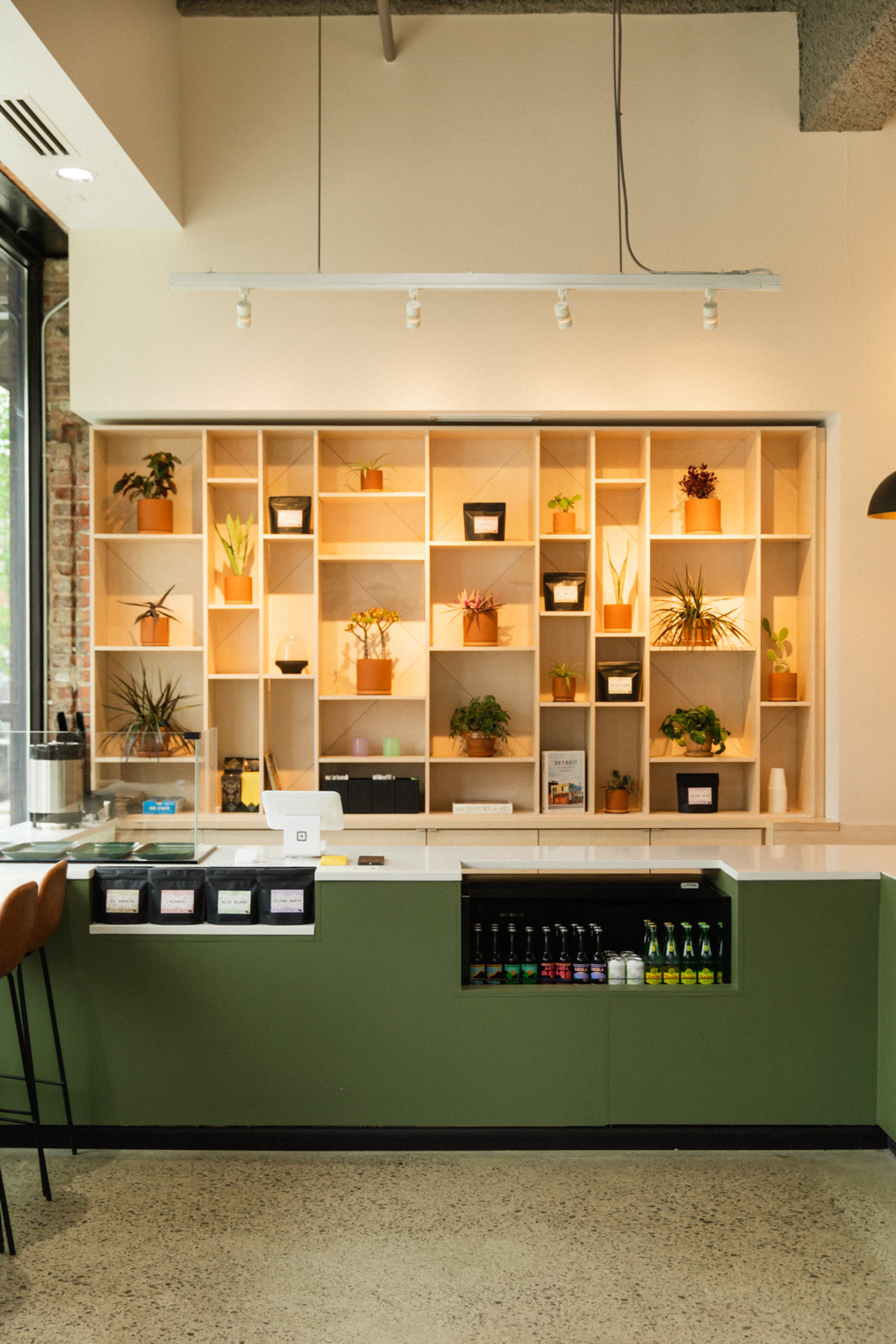 Cafe Alto is located at 3100 Woodward Ave. in Detroit. Tell us about your new coffee shop or roastery here.
Craig Batory
Craig Batory is a writer, marketer and coffee professional working and living in Detroit.