It's all aboard at Olla Express, a new coffee shop in San Antonio with Mexican roots serving abuela-inspired cafe de olla coffee drinks.
The eye-catching blue 1989 Volkswagen bus that was the original mobile home for the business remains available for catering events, while the new permanent coffee bar sits under glimmering chandeliers and brilliantly colored walls in a 900-square-foot Northeast San Antonio space.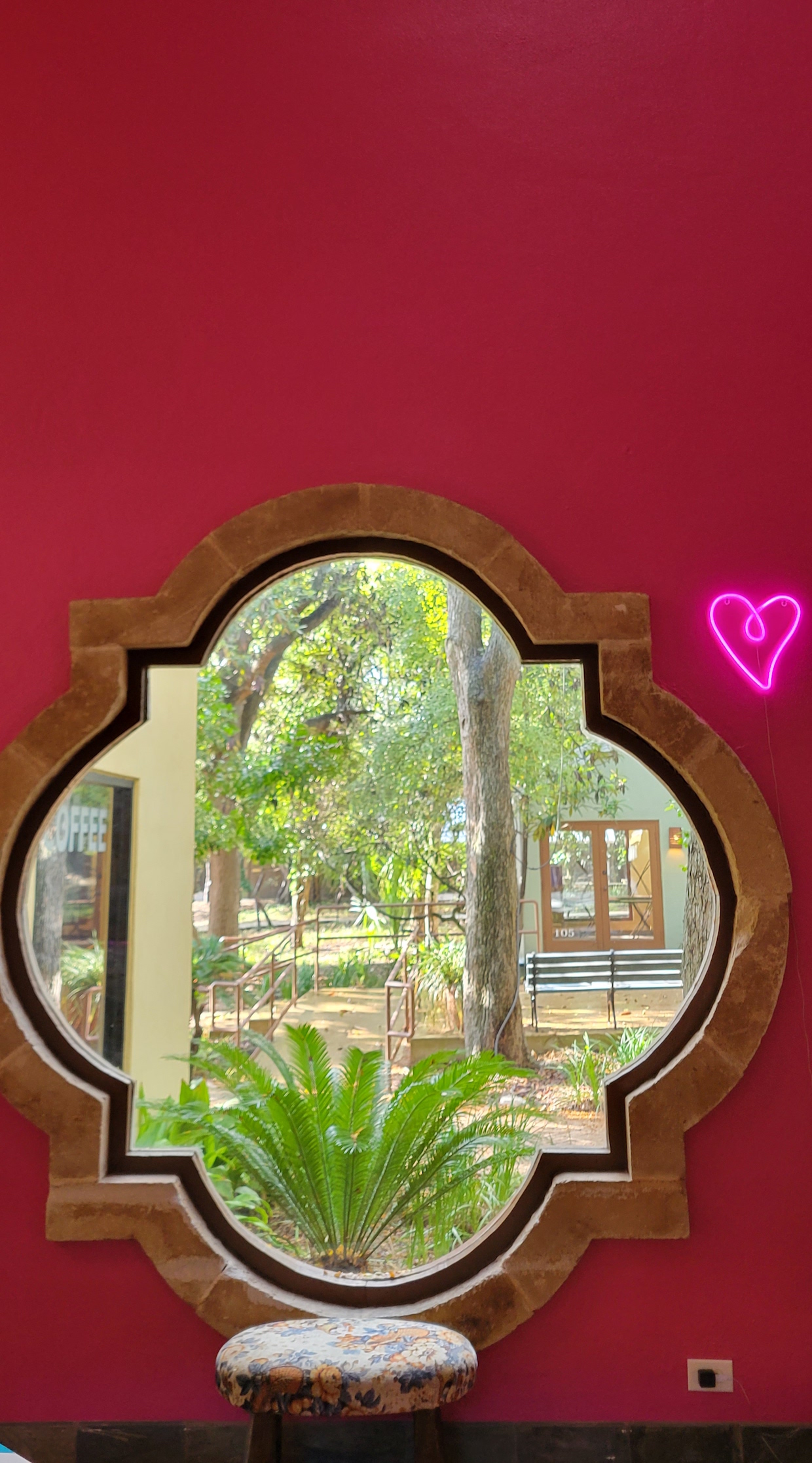 The shop itself is designed to showcase the ingredients, flavors and sense of community reminiscent of Olla Express Founder Andrea Ley's upbringing. Coffee-wise, the shop includes inspired variations of traditional café de olla, Mexican spiced coffee in a pot.
"Both my abuelas lived in Guadalajara, my hometown," Ley, whose background prior to coffee was in software quality assurance, told Daily Coffee News. "I always remember the happy moments of those visiting days on weekends where all the family gathered together and started the conversations off of a cafecito de olla, or canelita cinnamon infusion."
---
Related Reading
---
With beans sourced from a single farm in Chiapas and roasted by a partner roaster in Ley's home state of Jalisco, Olla Express prepares drip coffee in a Bunn batch brewer and espresso on a La Marzocco Linea Mini. A 2-group Linea machine is also on the way.
Menu items include the Café de Olla Micaela, a brew blended with spices, piloncillo sugar and cardamom; Café de Olla Guille, a coffee with spices, piloncillo and chili; and other creative versions of café de olla. On retail shelves and online, the company sells its own piloncillo syrup as well as pre-spiced and ground café de olla kits, including a Mezcal-infused variety.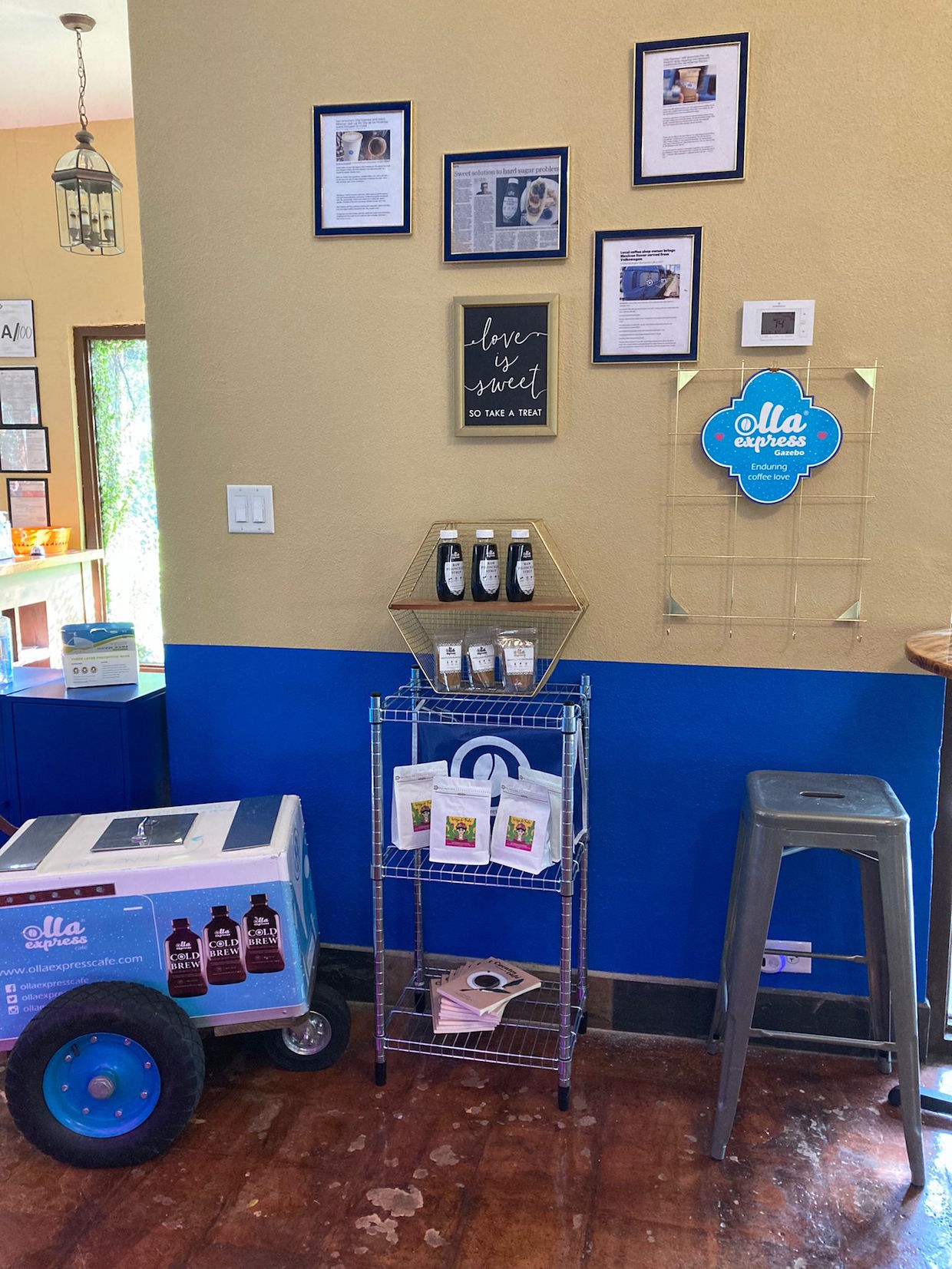 "In Mexico we add 'piquete' to our coffee; it could be tequila or mezcal," said Ley. "I remember seeing the bottles next to the olla — the coffee pot — for grown ups to pour some in their happy mug."
All of the shop's ingredients — including cinnamon, cacao, pineapple used to make bottled tepache drinks, and more — are imported from producers as well as wholesalers based in Mexico.
"Part of my mission is to be a platform for Mexican coffee, so I only use Mexican coffee beans as part of the Olla Express concept," said Ley, who hopes to showcase beans from Oaxaca, Veracruz, Guerrero and other regions as the company grows. "I like to partner with great brands and companies from my country that are committed to quality and fair trade with producers."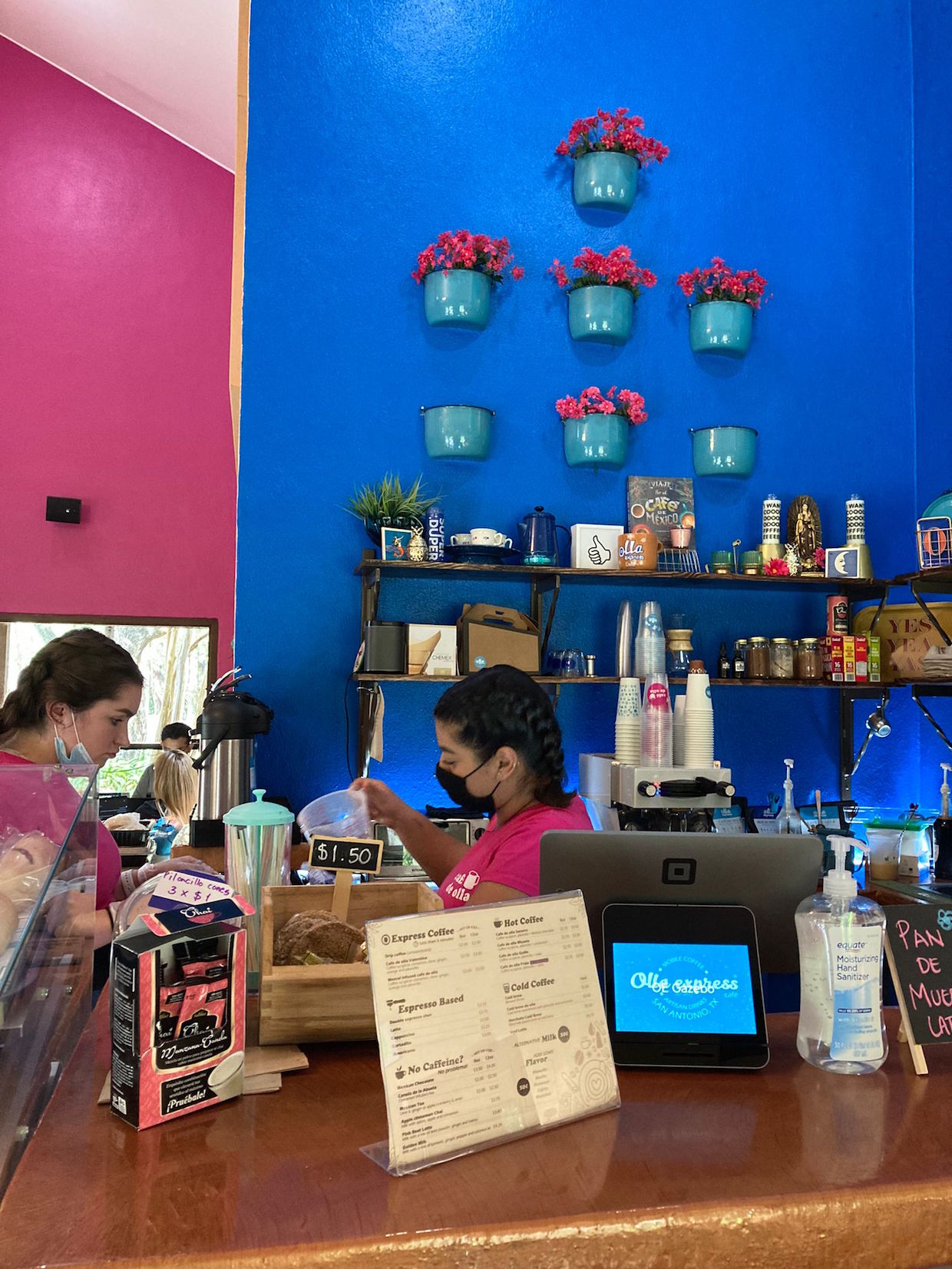 Olla Express's mobile truck was painted bright blue, which Ley likened to a "big peltre olla." The new shop was similarly designed to reflect the sensory experiences of being in a grandmother's home, from the furniture and decor to the aromas and flavors.
"Some of these treasures were inherited by my family from my abuela's house," Ley said of the furniture and decorative items. "So now you can have a moment to enjoy and relax in a cozy, loving ambiance, just like la casa de la abuela, in our coffee shop."
---
Olla Express is located at 2015 NE Interstate 410 Loop in San Antonio. Tell us about your new coffee shop or roastery here.
Howard Bryman
Howard Bryman is the associate editor of Daily Coffee News by Roast Magazine. He is based in Portland, Oregon.