Seattle-based espresso equipment maker Mavam last week unveiled three new product innovations for commercial gear above and below the coffee counter.
Launched this past weekend at the Coffee Fest PNW trade show in Portland, Oregon, were a single-group version of Mavam's commercial countertop espresso machine, the Mach 2; pre-infusion technology for the brand's under-counter espresso units; and a new under-counter steam unit.
The compact, single-group Mach 2 includes a smaller stainless steel steam boiler — at 5.5 liters, as opposed to the 11-liter boiler in two- and three-group models — but is otherwise identical in performance.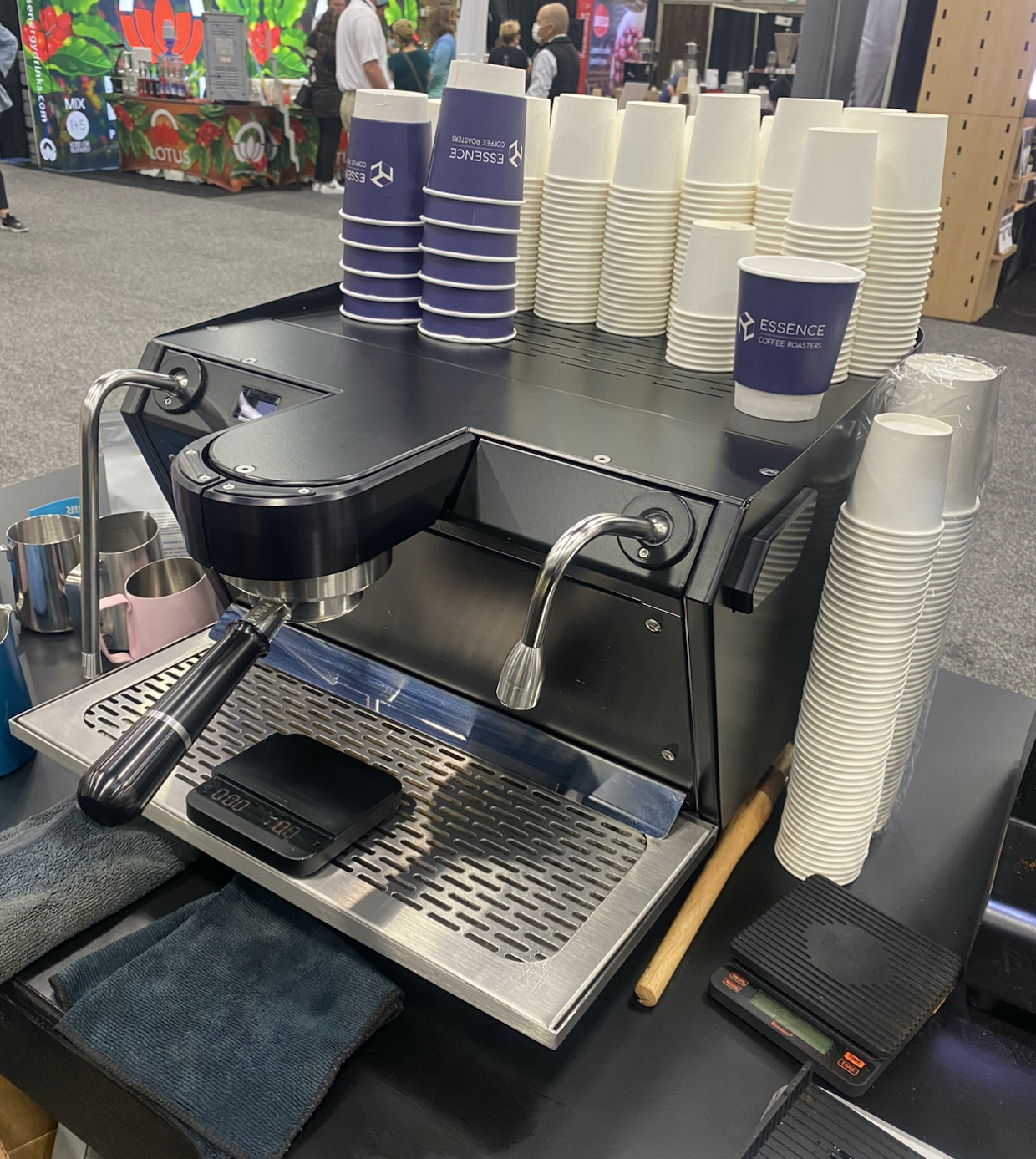 Features consistent across all Mach 2 machines include a low-profile height of 12.5 inches, the hallmark buttons for starting and stopping water delivery to the group, and "slap-activated" steam wands that are activated through touch sensors on the side of the machine rather than by a knob or lever.
Additional features in the smaller Mach 2 include its 1/8-turn portafilter locking thread, which aims to reduce the strain in a barista's wrist, and Mavam's signature temperature stability system based on water heated at three separate PID-controlled points between the source and the group.
As it requires connection to plumbing or other exterior water sources, the 1-group Mach 2 is designed primarily for light commercial settings, although both the single-group Mach 2 and Mavam's single-group under-counter system include the option of running either on 220-volt or 110-volt power at 20 amps.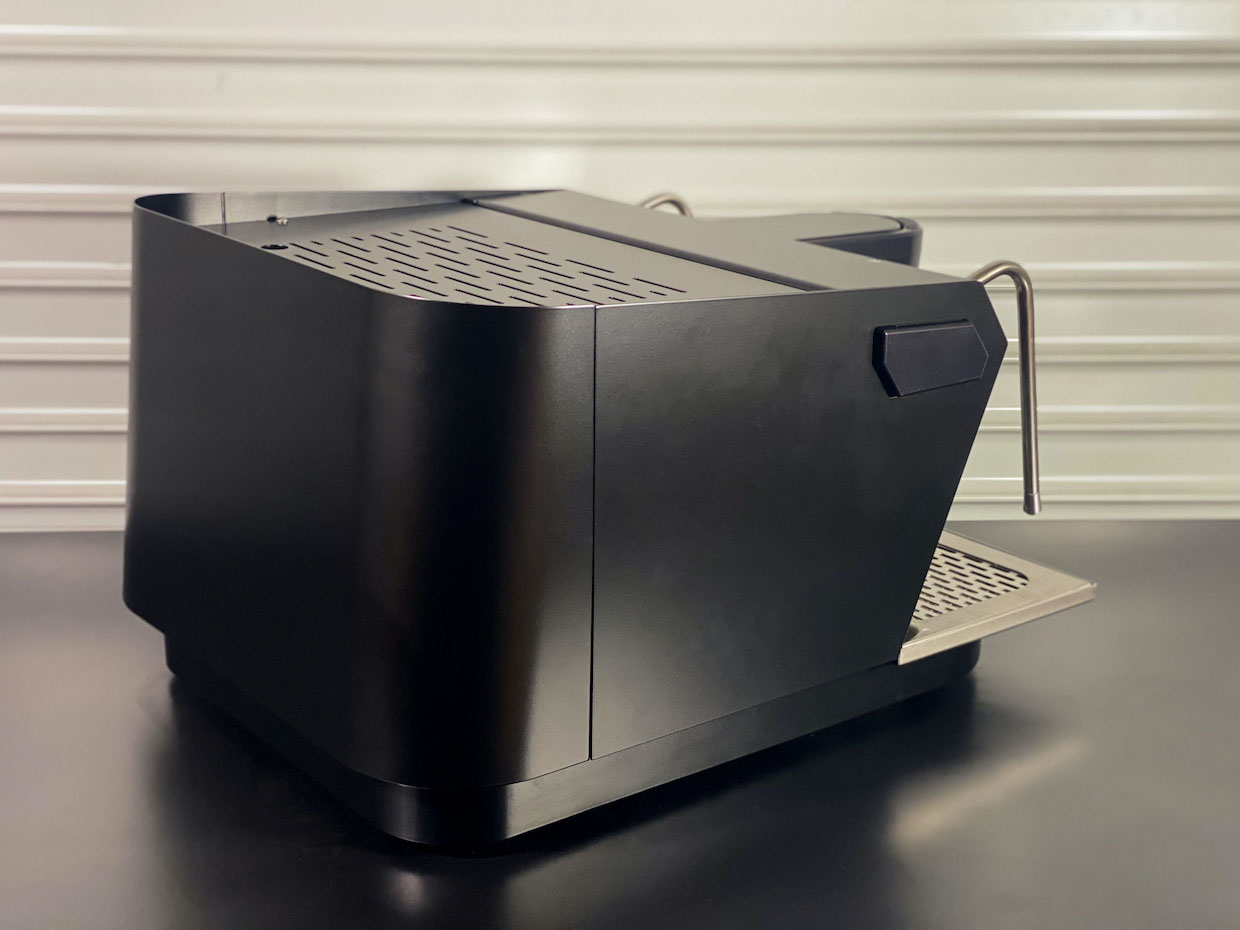 The pre-infusion upgrade revealed over the weekend is a system Mavam calls Better Espresso Shot Tech, or BEST, involving a proprietary algorithm that digests data collected from a flowmeter that is extra sensitive to lighter flows.
All Mavam groups have always come with individual pumps and flow restrictors that start at 30 psi for low-flow pre-infusion. With BEST, after the barista initiates water delivery, the algorithm essentially watches for a slowing of the flow, which indicates resistance from the coffee bed as it saturates. Upon full saturation of the bed, the system automatically then ramps up pump pressure to the user's designated level for the remainder of the extraction.
Mavam Founder Michael Myers told Daily Coffee News that the minimum pressure required to turn the paddles inside older flowmeters was preventive of taking measurements needed for precision in low-flow preinfusion. With the BEST's combination of new hardware and new software, a more complete picture of what goes on during preinfusion comes into focus.
---
Related Reading
---
"It provides for you to be able to see the water at lower flows, which is huge," Mavam Founder Michael Myers said of the system. "We're espresso people that all love data and trying to make coffee better, and the more data we could have, the better. Preinfusion has always been this mysterious thing because we can't get a lot of information about it. For us here, it's been mind-blowing to be able to get some information and actually see what's happening."
Baristas can still operate their Mavam machines fully manually, or set parameters of time or volume for preinfusion or extraction. The BEST system provides the additional option of automating shots with a reactive, self-adjusting low-flow preinfusion.
"The problem with [low-flow preinfusion] in the past is if you wanted to do that process, you'd have to be totally manual to really do it properly," said Myers. "You'd have to be fully attentive to watch the coffee come to the edge of the basket with the bottomless portafilter and then go to full pressure by yourself. We've eliminated the need to sit there and watch each shot. You can just let the algorithm do it for you."
The new under-counter steam unit streamlines Mavam's offerings by consolidating its smaller and larger units into a single, all-purpose steam option that includes a 5.5-liter boiler with a 4,000-watt heater.
The unit can power one or two steam wands, and customers can choose between either a heated or non-heated hose, for either dryer steam or a lower price, respectively.
The new steam unit is available now for $6,000. BEST technology will come standard on all under-counter Mavam espresso systems going forward, with parts available for purchase and installation into pre-existing units as well.
Production has commenced and pre-orders are being accepted now for the single-group Mach 2, which Myers said is projected to carry a price of roughly $12,000 upon launching in full swing with UL, NSF and CE certifications by the start of 2022.
Howard Bryman
Howard Bryman is the associate editor of Daily Coffee News by Roast Magazine. He is based in Portland, Oregon.