The founders of the California coffee equipment service company ABCEE have teamed up with the former head roaster for German coffee company Rahorik to launch Goat Racer Coffee Co.
The brand recently opened a small coffee shop and tasting room in Danville, a short drive east of Oakland in the San Ramon Valley, offering espresso and drip-brews of carefully sourced coffees that also reflect the brand's European roasting roots.
"We roast medium, and medium-dark, creating a cup of coffee that expresses the natural flavors of the bean with outstanding balance, sweetness and umami on the palate," Michael Fernandes, president and co-owner of ABCEE and Goat Racer Coffee, told Daily Coffee News. "To meet our own high standards, we cup every roast to ensure quality of each batch."
Goat Racer Director of Operations and Roaster Arian Hamidi began his coffee career in his mother's home country of Germany, where he worked on a 1920s-era Barth Ball roaster in the family-owned Rehorik roastery in Regensburg.
Years ago, Michael and Lilia Fernandes, who founded ABCEE in 2010, spent about a week on vacation in Regensburg, where they enjoyed a Trimani-brand coffee that was roasted by Hamidi.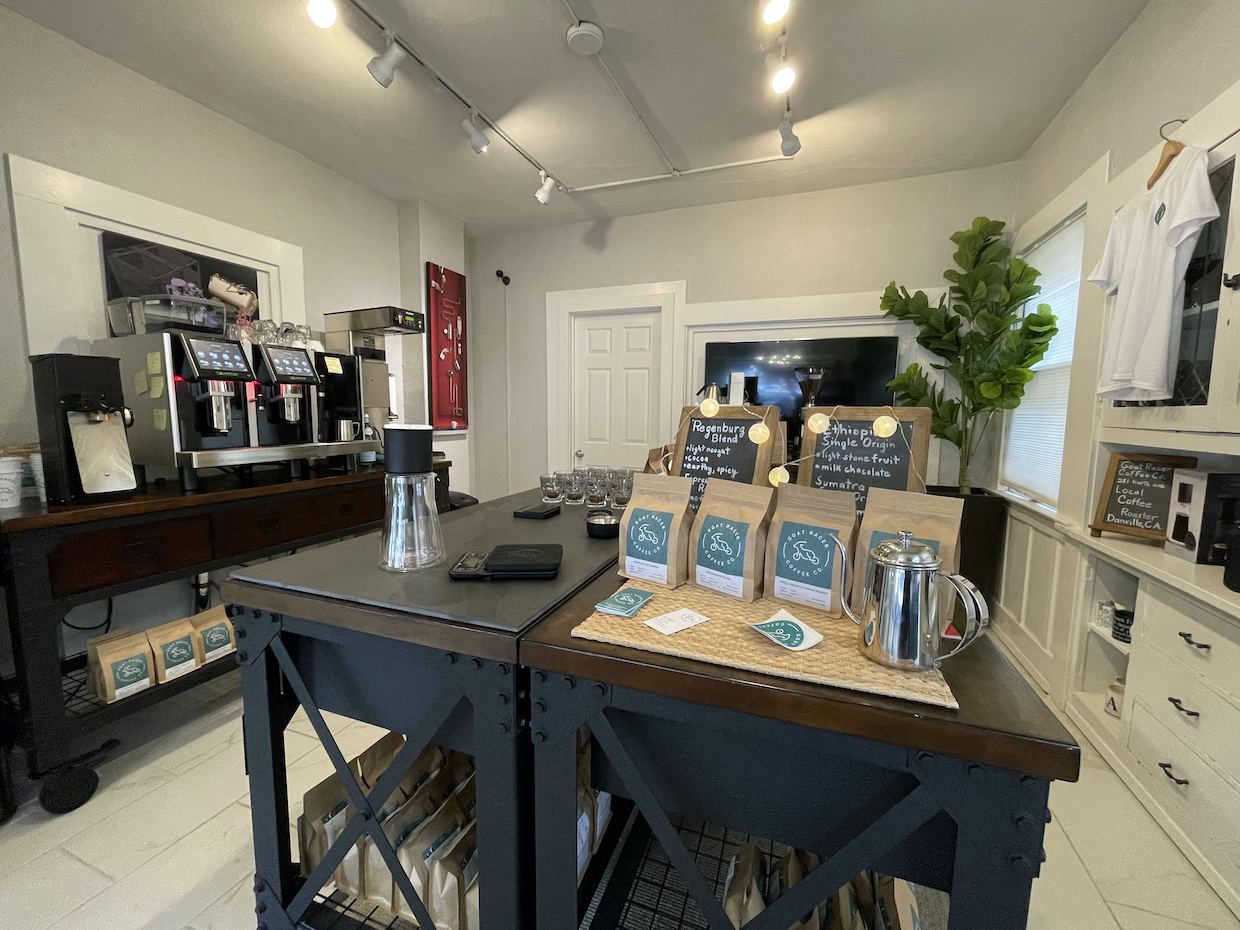 "We were first introduced to Arian about five years ago," said Michael Fernandes. "The initial plan was to have Arian here and roast locally in order to provide fresh coffees for Trimani customers. However, we were unable to formalize an agreement, so we decided to create our own [new company]."
Today, Hamidi turns out batches for Goat Racer on the machines inside the Bay Area CoRoasters (CoRo) coffee roasting collective in Berkeley. The brand currently offers two single-origin coffees and signature blends, including a Regensburg blend and a dark-roasted Espresso Ratisbona, the latter name meaning "Regensburg" in Italian.
---
Related Reading
---
"At the cupping table, we taste for interesting flavor combinations that complement themselves [and] engage the palate in multiple ways to create a harmonious coffee experience," said Fernandes. "We consider mouthfeel and finish, and want flavors that add complexity, but work harmoniously together."
Since January, Goat Racer has been serving coffees prepared on a La Marzocco Linea Mini espresso machine or Bunn drip brewers supported by Mahlkönig and Ditting grinders. Fellow products assist with pourover brews.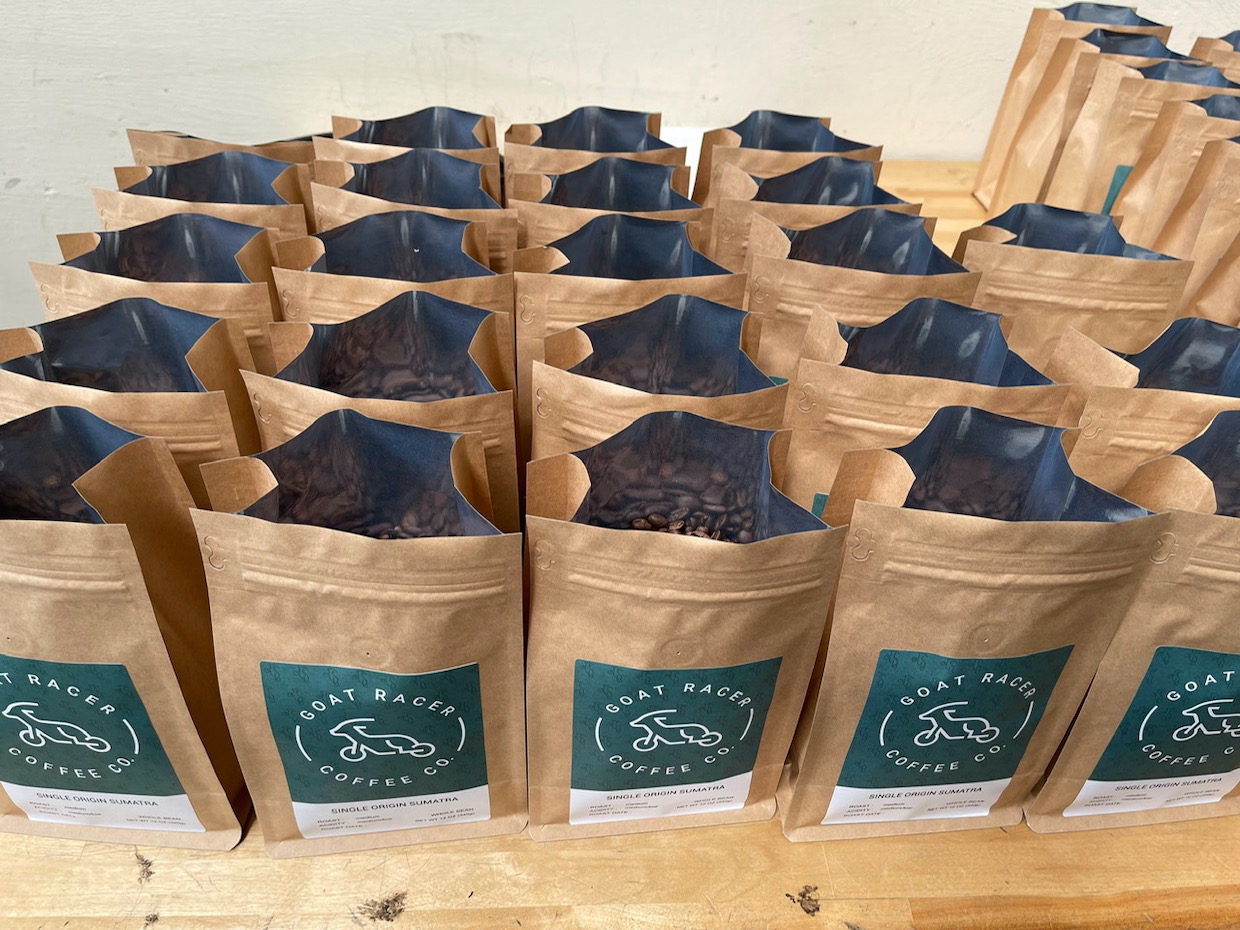 Goat Racer may soon be on the move elsewhere.
"We are developing a coffee cart that will be modular so we can take our coffee experience mobile," said Fernandes. "As we are family-owned and reside in Danville, it is important to us to make a difference and give back to our community we call home."
---
The Goat Racer Coffee Co. tasting room is now open at 281 Hartz Ave. in Danville, California. Tell us about your new coffee shop or roastery here. . 
Howard Bryman
Howard Bryman is the associate editor of Daily Coffee News by Roast Magazine. He is based in Portland, Oregon.