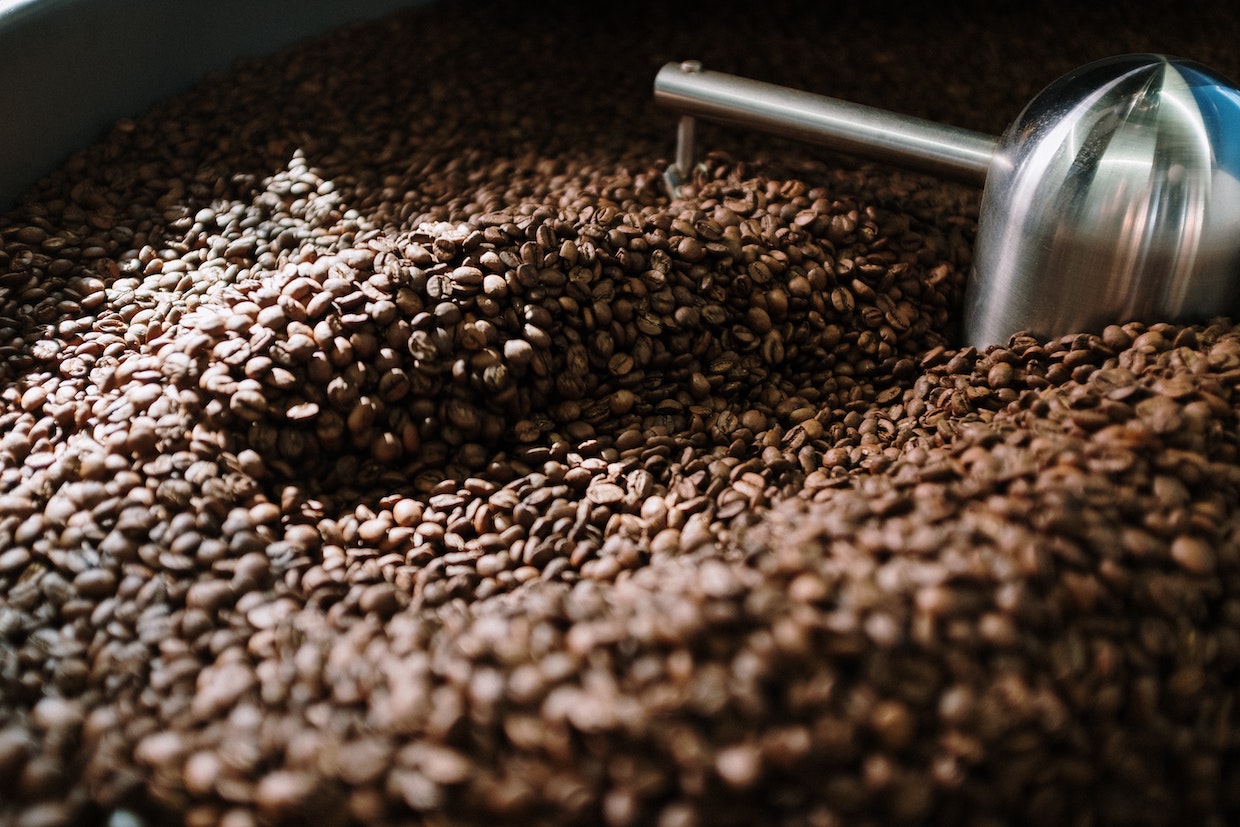 The Good Food Foundation has unveiled the list of finalists for 2022 Good Food Awards, including 23 United States-based coffee roasting companies.
The awards program, now in its 12th year, celebrates food products and their makers in 17 specialty food and drink categories not merely for quality, but for sustainable sourcing and social impact.
Alongside categories such as cheese, fish, pickles, beer and preserves, coffee is a bit of an outlier in that it is composed of a single ingredient that is most commonly sourced outside the country. In years past, the coffee category had been dominated by new crop Ethiopian coffees, although the past three years have seen far more diversity in terms of coffee origins.
This year's finalists in the coffee category also reflect U.S. regional diversity, with the top three coffees in each of six U.S. regions guaranteed a finalist spot.
---
Related Reading
---
The GFF's coffee committee was co-chaired this year by Sandra Elisa Loofbourow of The Crown and Tovara Salley, owner of the holistic health studio Wild Poppy Wellness.
Judges conducting cuppings from throughout the Bay Area identified coffees that moved onto a second round of judging, which involved 29 experienced professional coffee tasters using common equipment, SCA cupping protocols and the Roasters Guild roast evaluation form.
"The winners of the Good Food Award for coffee will be distinguished by exemplary flavor — sweet, clean, well developed body, balanced acidity and phenomenal aromatics," GFA states on the coffee category page. "To qualify for entry, roasters and coffee farmers must emphasize fairness and transparency from seed to cup. This year's entry criteria seeks to accommodate the enormous cultural diversity of coffee production."
Two of this year's finalist roasters — Higher Grounds Trading Co. of Traverse City, Michigan, and Mr. Espresso of Oakland, California — had multiple coffees named as award finalists.
Single-origin coffees in the finalist category hailed from coffee farms or producer groups in Ethiopia (8 finalists), Colombia (5), Kenya (3), Costa Rica (2), Mexico (1), Honduras (1), Guatemala (1), Panama (1) and Yemen (2). Two of the submissions were blends.
Beginning today and running through Sunday, Nov. 14, the Good Foods Foundation is hosting a virtual pop-up store for GFA-finalist coffees and other products.
Winners of the 2022 Good Food Awards will be announced at an in-person gala on Friday, Jan. 14, in San Francisco.
Following is the full list of 2022 Good Food Awards finalists, including the coffee name and the home state of the roaster.
---
Acorn Coffee Club, Las Lajas – Yellow Honey, Costa Rica, Minnesota
Bard Coffee, Ethiopia Duromina, Maine
Beanstock Coffee Roasters, Mexican Marco Cadena, Massachusetts
Cirque Coffee, Weirdo Blend, Oklahoma
Cloud City Coffee Roasting, Ethiopia Lecho Torka Fully Washed, Washington
Coffee By Design, Kenya Nyeri Kiandu AA, Maine
Cutbow Coffee Roastology, Costa Rica Natural Process, New Mexico
Giv Coffee, Ethiopia, Keramo, Connecticut
H+S Coffee Roasters, Colombia Ernedis Rodriguez, Finca El Paraiso, Wyoming
Higher Grounds Trading Co., Cariño, Michigan
Higher Grounds Trading Co., Karla Portillo, Michigan
JBC Coffee Roasters, Las Margaritas Sudan Rume, Wisconsin
Linea Coffee, Organic Ethiopia Bire Forest, California
Mikava, Santuario Gesha, Oregon
Mr. Espresso, Organic Ethiopia Shantewene, Natural Process, California
Mr. Espresso, Organic Guatemala CODECH – Women's Lot, California
Noble Coffee Roasting, Kenyan 'Muiri Estate' {Peaberry}, Oregon
Noble Coyote Coffee Roasters, Panama Bambito Estate Typica, Texas
Per'La Specialty Roasters, Ethiopia Bombe, Florida
Progeny Coffee, Piñita, California
SkyTop Coffee, Finca Santa Maria, New York
The Mad Priest Coffee Roasters, Yemenia Bait Alal Special Reserve, Tennessee
Three Keys Coffee, "Embracing Boldness" – Ethiopia Goraa Natural, Texas
Wesley Andrews Coffee, Kenya Othaya Chinga, Minnesota
Zoka Coffee, Ethiopian Kossa Geshe, Washington