Following a familiar upward trajectory from home brewing to home roasting to full-fledged commercial roasting, Peak City Coffee is approaching new heights in Apex, North Carolina.
Making its first sale a year ago, Peak City Coffee was founded by the married team of Mike and Shelly Lammon, the former an IT professional and home brewer who grew tired of corporate office coffee.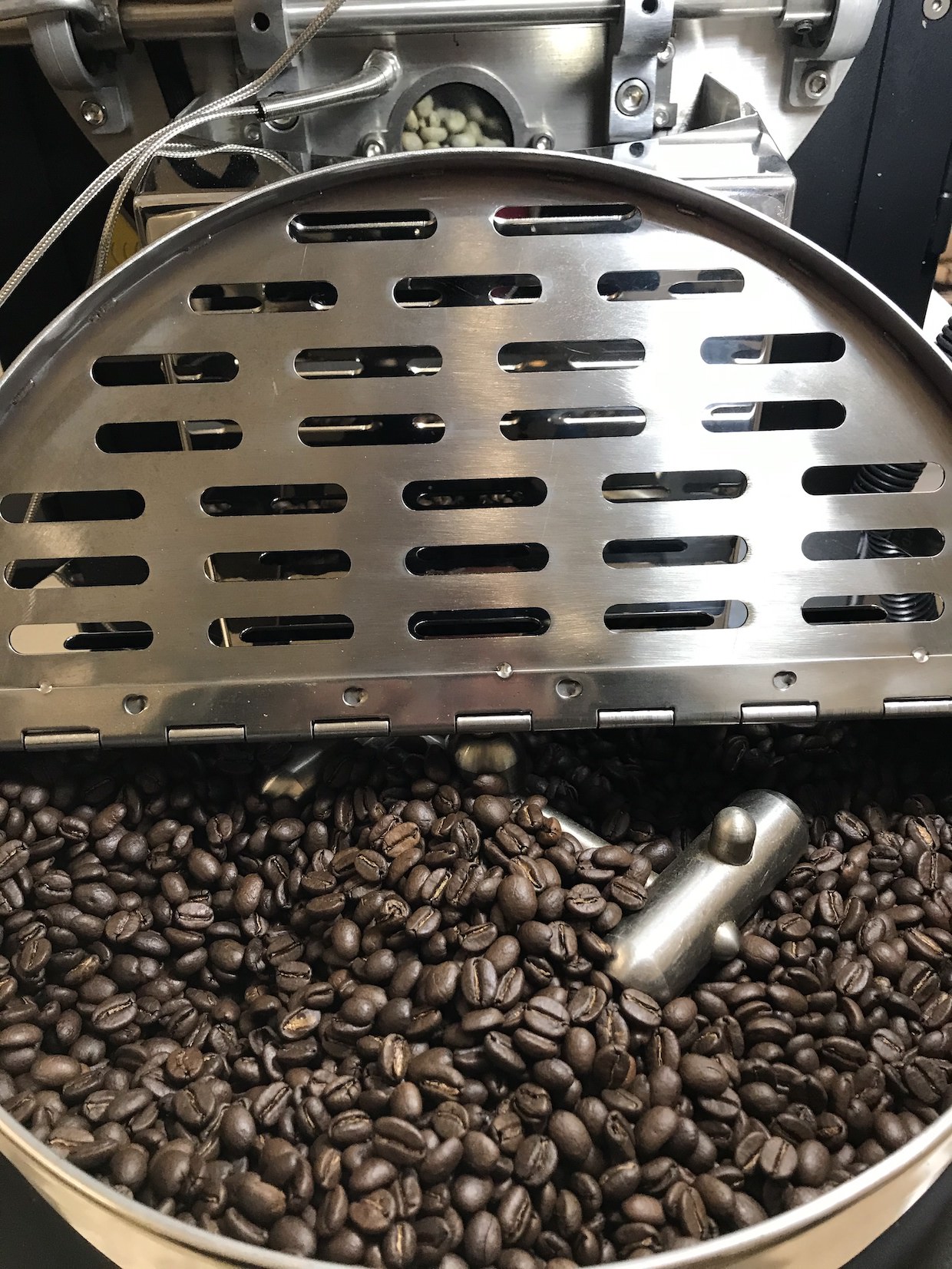 "For our first roast, we created a roast drum using two colanders attached to a broomstick and shook it inside our wood fired pizza oven," Mike Lammon recently told Daily Coffee News. "It was fun to try, but certainly not sustainable."
The Lammons eventually invested in a proper 1-kilo machine and soon after graduated into a 10-kilo machine from Minneapolis-based Mill City Roasters, which also provided training and resources for the fledgeling coffee business.
With beans primarily sourced through Minneapolis-based Cafe Imports, Peak City now offers a house blend derived from multiple roast levels of a Colombian bean, as well as single-origin specialty-grade coffees.
---
Related Reading
---
With design help from Raleigh-based Red Bicycle Design, Peak City bags feature colorful works from North Carolina artist Lew Wilson depicting bucolic scenes with a local focus.
Now from its production roastery and flex space in Apex, Peak Coffee hopes to spread the joys of specialty coffee through farmers markets, online sales and local wholesale.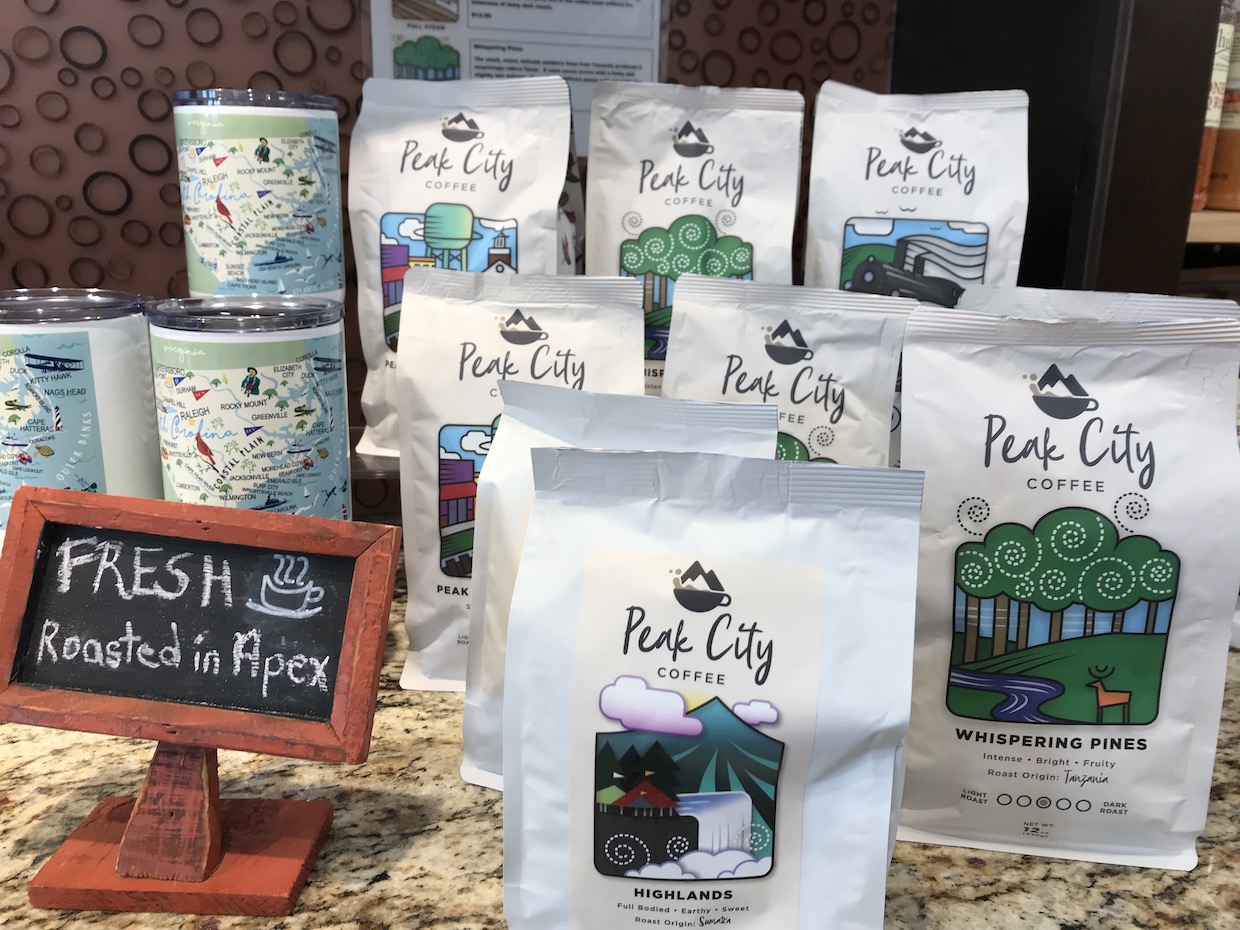 relationships.
"We believe coffee should be an experience," said Lammon, "and not just fuel."
---
Tell us about your new coffee shop or roastery here.