A startup roasting company called Loom Coffee Co. is providing a fresh local resource for specialty coffee in Greensboro, North Carolina — and with it, a push for better cafe worker wages.
"As former baristas ourselves, we know that there's not often a voice to advocate for the lowest wage earners, even in a small business," Loom Coffee Co. Co-Founder Christopher Pierce told Daily Coffee News. "As a roastery, we hope to use our position to encourage cafe owners to pay a living wage, and also to realize the benefits that can bring to their business."
The company fired up its 5-pound-capacity Buckeye Coffee Roasters BC-5 DW roaster in a 2,500-square-foot roasting facility in Greensboro in February of this year before launching sales in August.
The small-batch roasting company has taken a measured approach towards wholesale relationships, working only with cafe clients who are currently paying $15 per hour to all workers or have a clear plan to do so.
"I don't think of our stance on the living wage as a challenge for us, but rather as an opportunity for us to challenge the conventions of the industry, and to push the coffee culture in the direction that we'd like to see," said Pierce. "If a cafe's business model can't accommodate a living wage, then that business model needs to be reevaluated."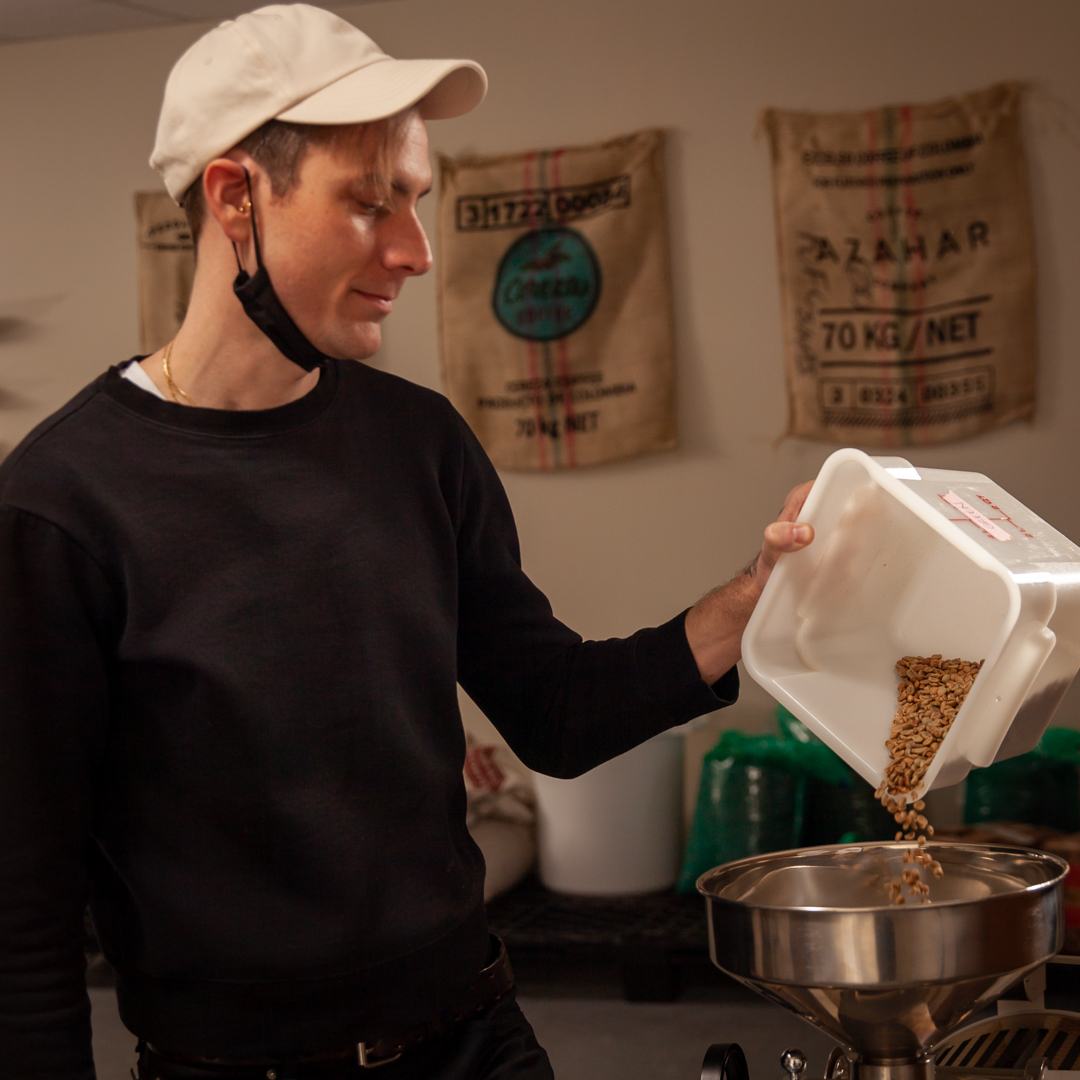 For its own part, Loom Coffee attempts to ensure that payments for green coffee similarly serve the most vulnerable workers further up the supply stream.
Pierce and Loom Coffee Co-Founder and Lead Roaster Ashley Griffeth, who is also this month's featured roaster by the Matchbook Coffee Project, work with importers such as Ally Coffee and De La Finca for some coffees, while doing additional research prior to buying from others.
---
Related Reading
---
"There are some co-ops and estates who are really leading the way in terms of not only paying farmers better prices, but providing credit and financing for producers, education and research, building quality labs, and offering greater equity and security for the farming communities that they serve," said Pierce. "We recently brought on an anaerobic natural from Aquiares Estate in Costa Rica, where the estate's management created a path toward home ownership for 96% of their workers. This is the kind of community-building that we want to enable as we source our green coffee."
When considering beans from higher-volume importers, Pierce said Loom applies additional scrutiny in its sourcing decisions.
"Higher-priced green coffee doesn't always reflect the rate of pay for farmworkers or even producers," said Pierce. "We'll research the history and ownership and operations of the mill or the co-op or the estate, along with the exporting company. There are definitely some purely capitalist actors and middlemen who don't want you to know what they're paying farmers. If that information isn't easily accessible, that's probably by design."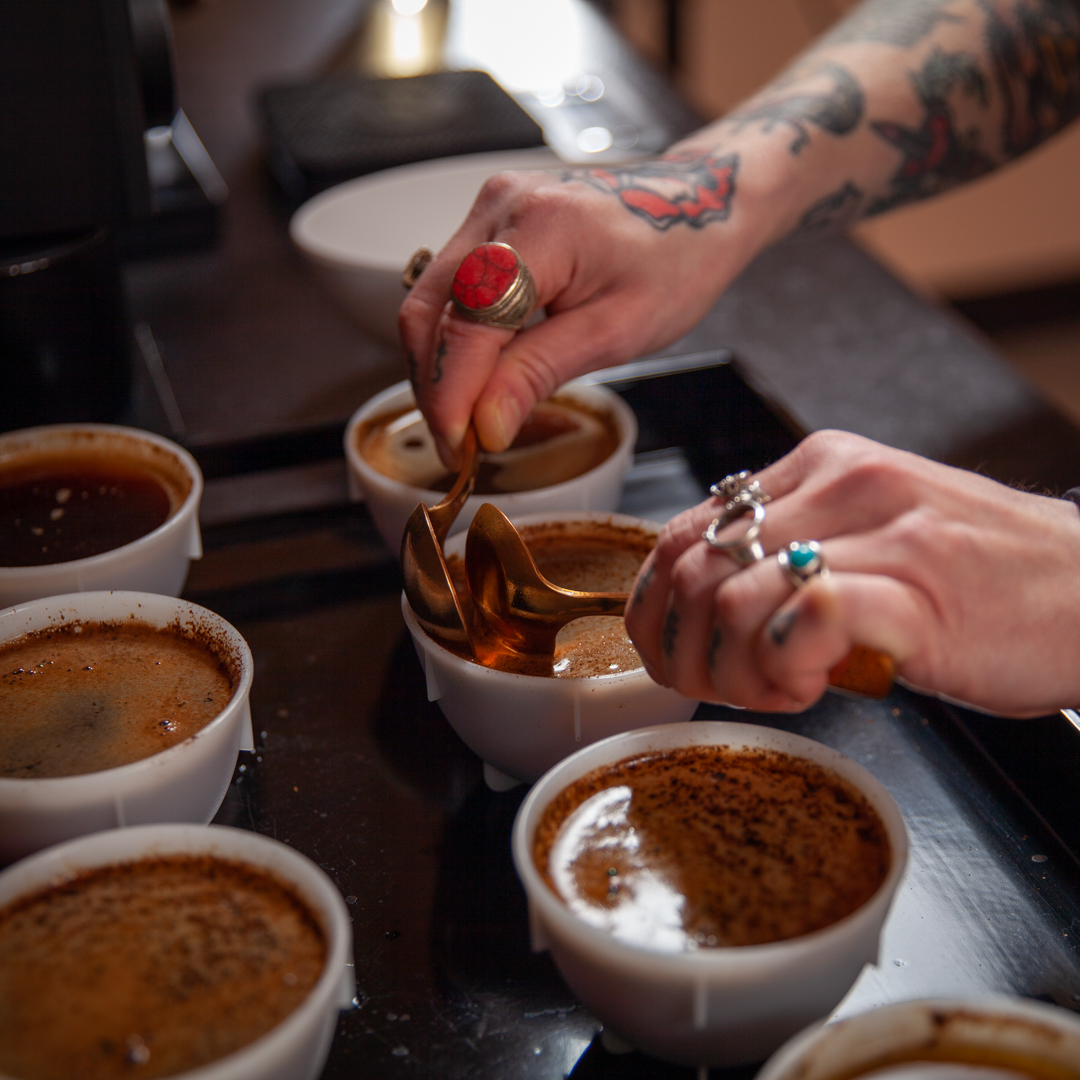 Griffeth and Pierce, who both grew up in the area and have decades of barista experience between them, are looking forward to receiving and installing a 15-pound-capacity Buckeye roaster next month. The bump in capacity will help Loom Coffee keep up with demand in an area of North Carolina where Pierce said there's plenty of room to grow.
"You see a lot of traditional dark roast profiles, a lot of cheap 'commodity' coffee," Pierce said of the local market. "The higher-end cafes in Greensboro tend to get their beans from specialty roasters in the Raleigh-Durham area or further away, so we're hoping to really build interest in specialty coffee in our area."
---
Tell us about your new coffee shop or roastery here.
Howard Bryman
Howard Bryman is the associate editor of Daily Coffee News by Roast Magazine. He is based in Portland, Oregon.