Not a lot of good typically comes from ponzi schemes, but at least one example may be found in Interim Coffee, a new coffee roastery and retail shop near San Diego.
Partnering in the locally owned and operated venture are coffee pros John Herrmann and Raymond Orate.
The two initially formed a working relationship at San Diego's Swell Coffee, whose CEO and part owner Gina Champion-Cain was accused by federal officials in 2019 of defrauding investors of some $350-400 million over nearly a decade through numerous business dealings. Champion-Cain plead guilty to multiple charges in June of this year.
Though Champion-Cain's illegal dealings naturally brought and end to Swell — Orate and Herrmann were both laid off — the two coffee pros were compelled to continue riding a coffee wave on their own.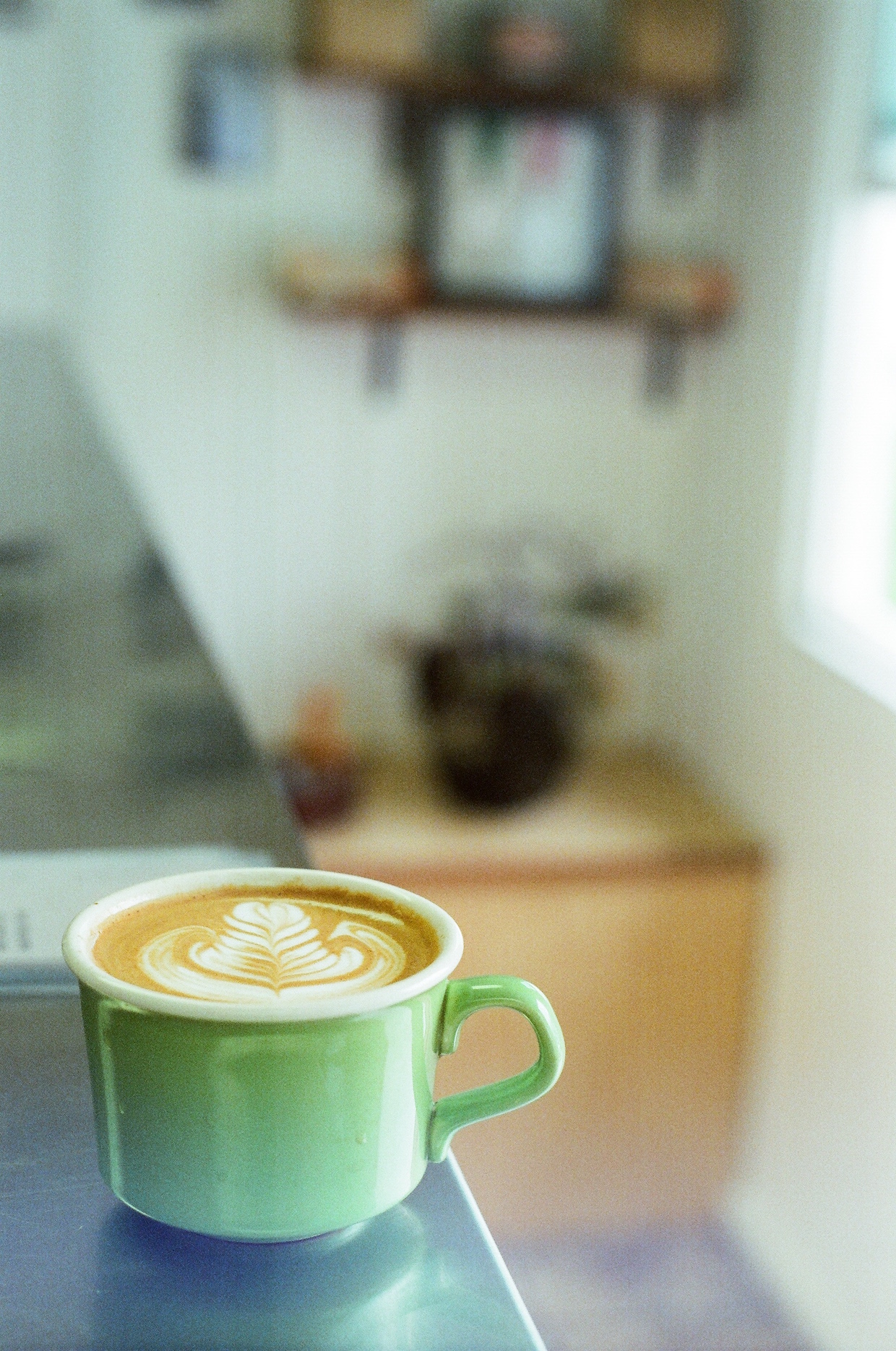 "John and I had built solid relationships with the wholesale customers we were roasting for at that time," Orate recently told DCN. "Once we got the green light from the authorities to continue the roasting business elsewhere, we quickly moved our accounts to a friend's roastery in Oceanside [California] under the Interim Coffee banner."
With coffees sourced largely through Denver-based Cape Horn Coffees roasted on a Diedrich IR-5 machine, Interim Coffee recently opened a 320-square-foot coffee stand one block from the beach in Carlsbad Village. Orate credits permanent Interim team member Fallon Rusing with lighting the fire to move into the retail business.
Rather than revamping the small Carlsbad space with contemporary coffee trappings, the Interim crew let the character-filled building speak for itself, largely unadorned with the exception of specialized coffee preparation equipment such as a La Marzocco Linea Classic, a Mahlkönig K30 Twin and a Curtis G4.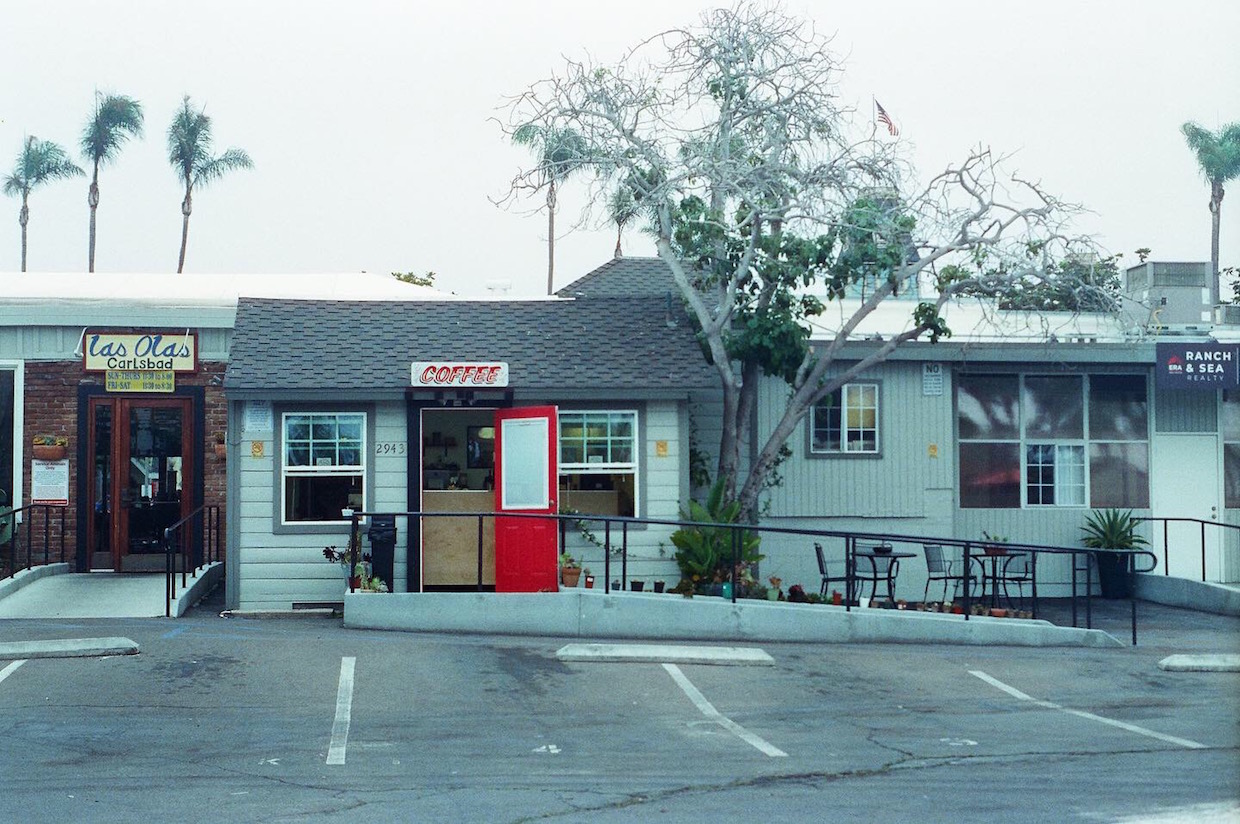 "We decided to build the bar on a cart and keep the design simple," said Orate. "We hung some shelves to sell vintage items we collected over the years and also have some photography up for sale. That's the extent of our interior design."
That laid-back approach is also reflected in the company's branding, where film photography emphasizes quality and authenticity without the need to rush.
---
Related Reading
---
Orate, who has been living and surfing around the local area for more than a decade, described the shop as having a kind of "hidden gem" feel, offering "quality coffee [in a] small, somewhat hidden location."
Said Orate, "People in Carlsbad love coffee and love to support owner operated businesses."
---
Interim Coffe is now open at 2943 Carlsbad Blvd. in Carlsbad, California. Tell us about your new coffee shop or roastery here.
Nick Brown
Nick Brown is the editor of Daily Coffee News by Roast Magazine.