Grafting their combined talents in retailing and rock 'n roll, Niki and J.T. Woodruff have brought a new concept called Greenhaus Coffee to full bloom in the western Ohio city of Sidney.
The bright and deftly designed coffee and plant shop, which opened late last year, features a desert-rose-colored 2-group La Marzocco Linea PB espresso machine and a Tone Touch 01 mounted pourover system. The machines help to nurture the floral and fruity notes from private-label roasts crafted by fellow Ohioans at Troy-based Purebred Coffee.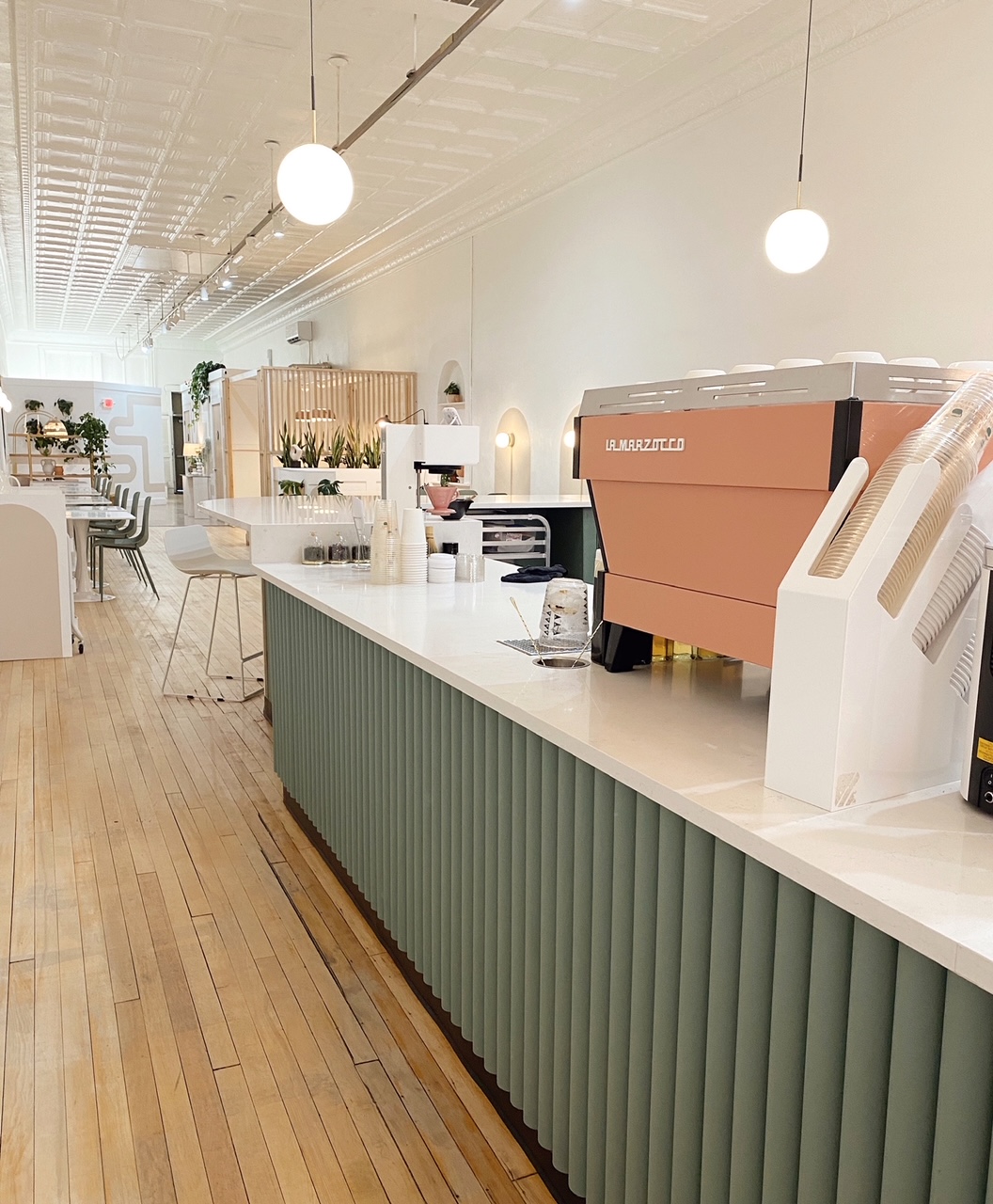 "We really appreciate the direct relationships [Purebred] has developed with coffee growers in Central and South America, and they roast for us weekly, which keeps our coffee selections super fresh and of the highest quality," Niki Woodruff told Daily Coffee News. "We hope to expand our pour over menu to include some featured roasts from some of our favorite shops we have visited throughout the country."
The "haus" component of the name and the store trace back to Revival Haus, a retail concept run by Woodruff for the past several years in Troy that also sold plants alongside vintage restored furniture, apparel and other curated goods.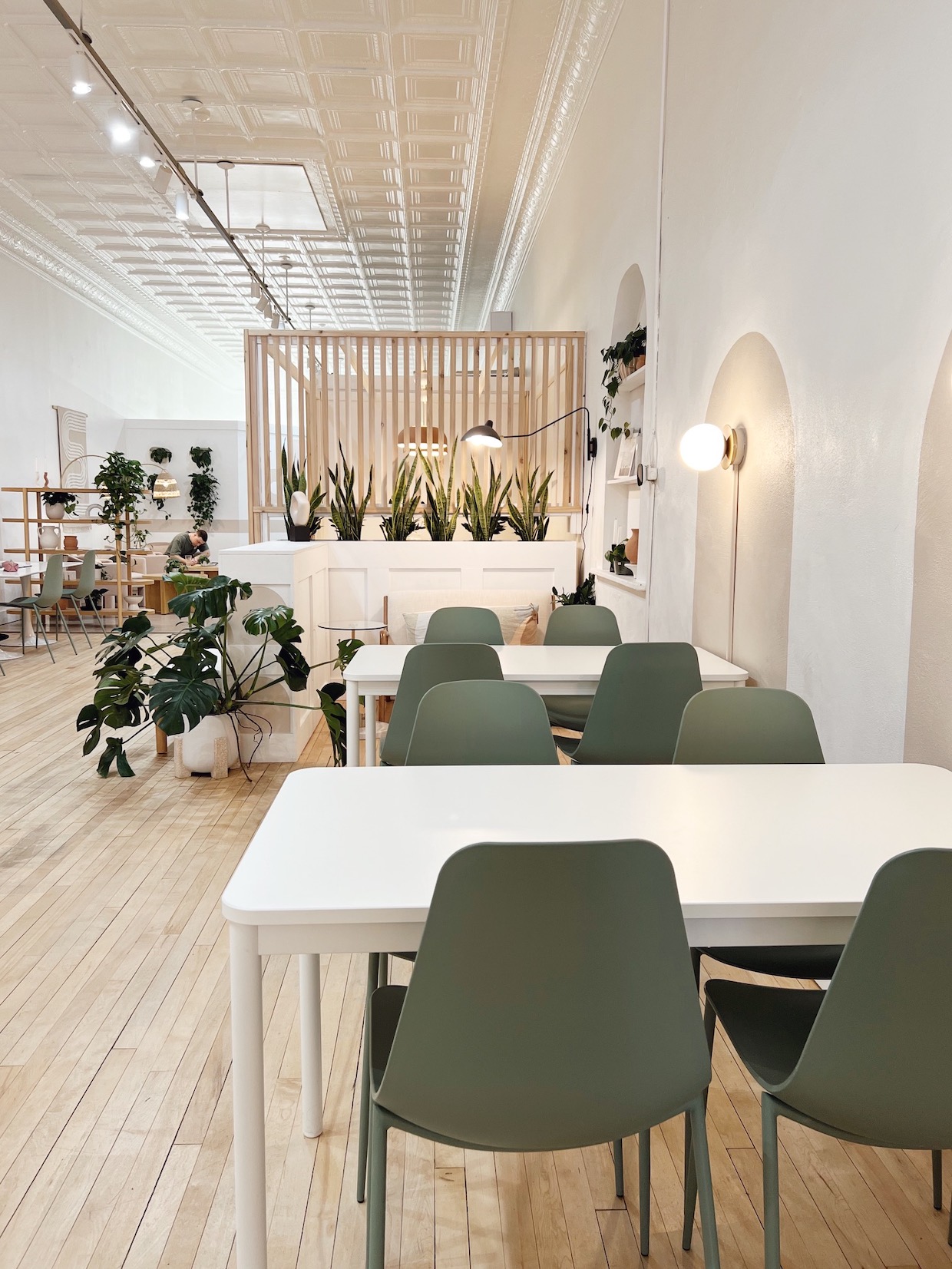 J.T. Woodruff is the lead singer and rhythm guitarist for Dayton, Ohio-based emo band Hawthorne Heights, which formed over 20 years ago and in 2006 hit No. 1 on the Billboard Independent Albums chart with their second album, "If Only You Were Lonely."
While together on tour, the Woodruffs have visited coffee shops all over the world, finding inspiration for the serene, modern and plant-filled design Niki Woodruff brought to fruition in the 3,000-square-foot shop in Sidney. Coffee is sold there as a potted plants, as bags of roasted seeds, or in steamy cups.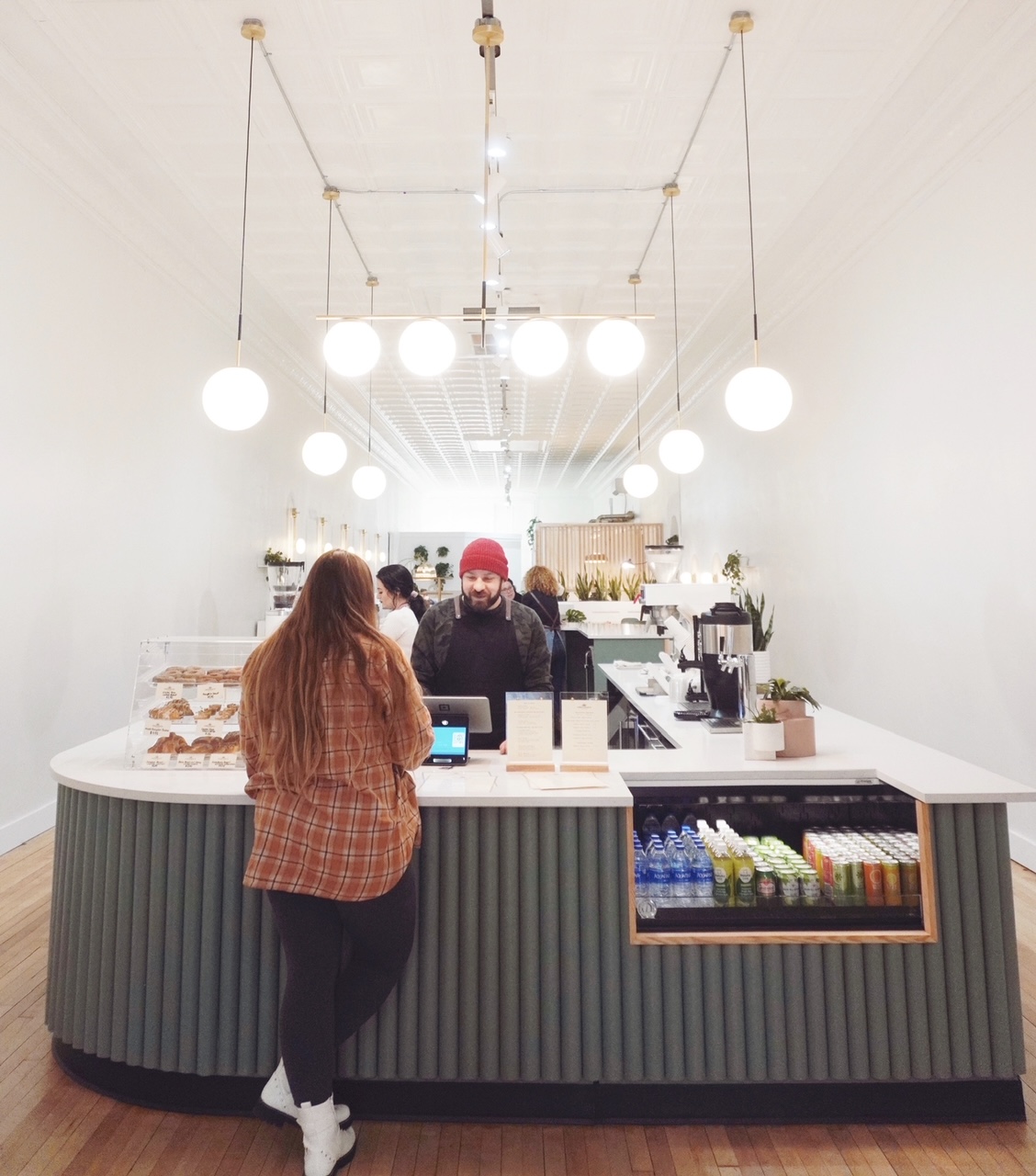 "I basically took elements from all my favorite shops from Australia, Japan, Portland, Seattle, and even locally in Cincinnati, and put them all together to create my dream space," said Niki Woodruff. "A good flow was important, and the historic space presented some challenges, but finding solutions to those issues actually helped us create an amazing space."
---
Related Reading
---
A working radiator in the center of the space prohibited the execution of the original layout, while forcing design changes that the Woodruffs embraced as an improvement in the end.
"A second radiator in the middle of the floor forced us to be creative, so we built a planter divider and created a pergola room on one side, and a little sitting nook with soft seating on the other side," said Woodruff. "We also created an arched, built-in shelf in an old window that had been filled in over time. These old, historic buildings have great bones, but also some really quirky issues."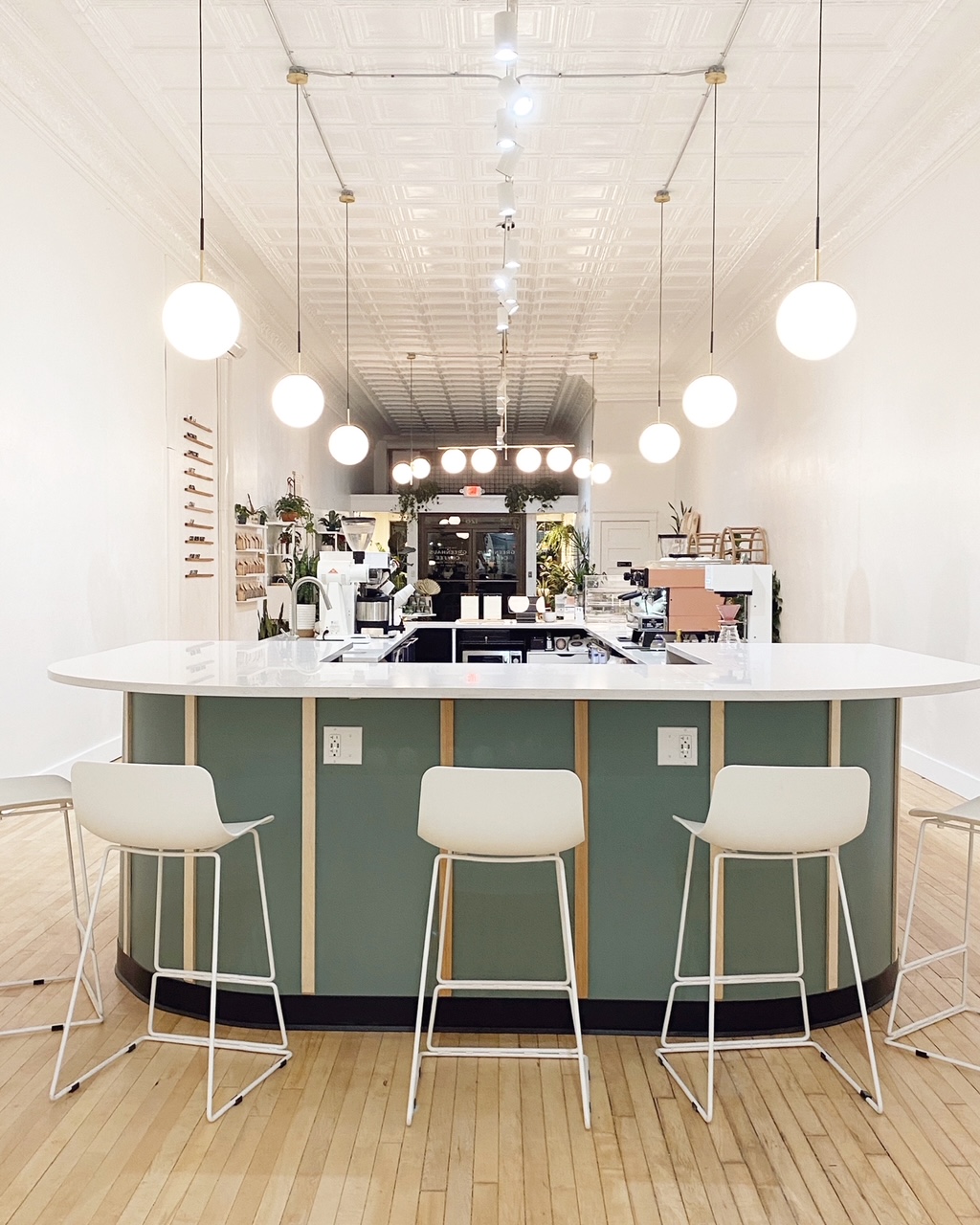 The touring continues for J.T. Woodruff as Hawthorne Heights makes the rounds in support of its eighth album, "The Rain Just Follows Me," which came out last year. Niki Woodruff meanwhile remains focused on cultivating local culture around coffee and plants at Greenhaus.
"Most people might think we are crazy to open a coffee shop in the middle of already chaotic lives, but we just couldn't help ourselves," said Woodruff. "Now a few months in, we are just fine tuning our menu and our process, and just looking forward to using the space to hold some amazing events. We are excited to provide some escapism and continue to build some much-needed coffee culture in downtown Sidney, Ohio."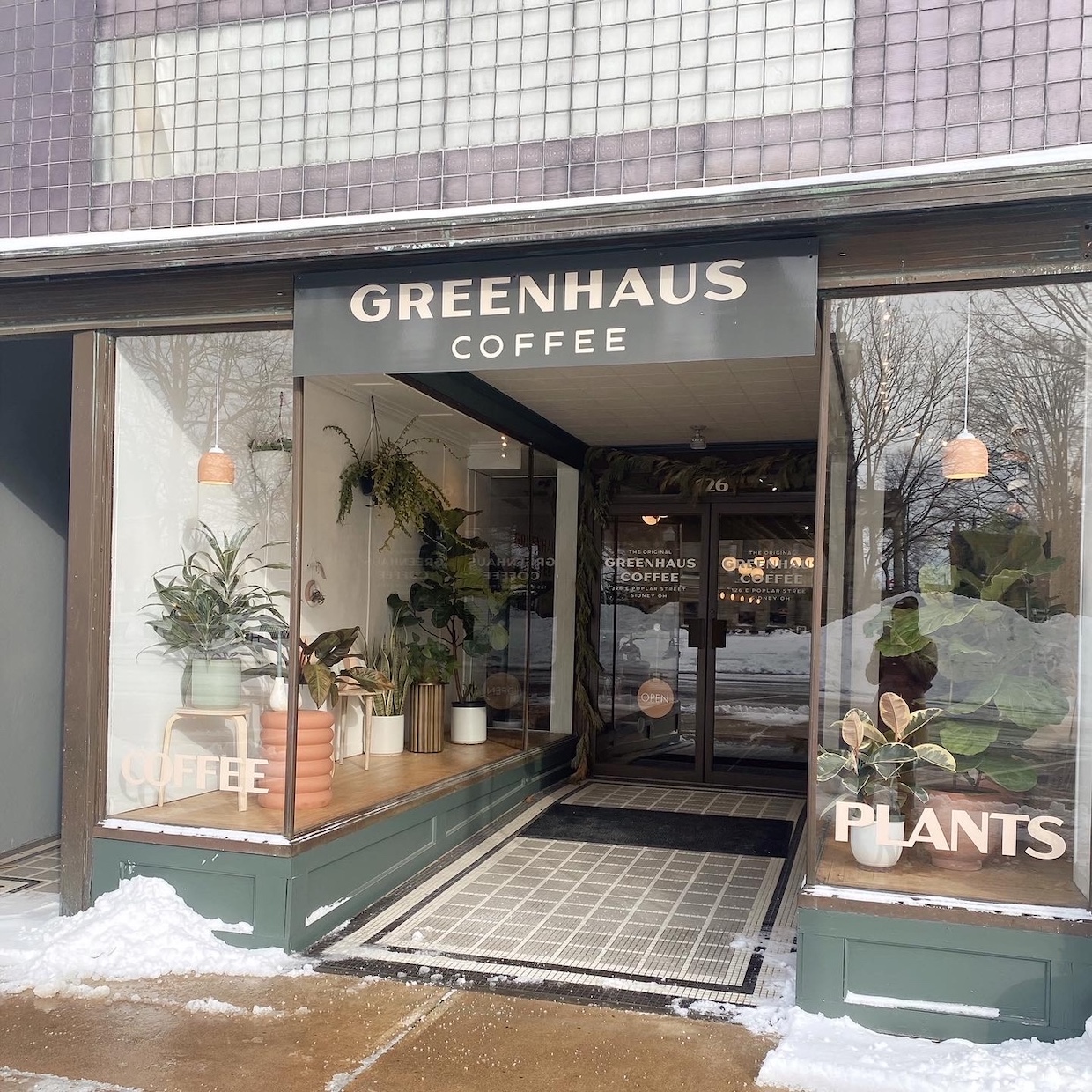 ---
Greenhaus Coffee is located at 126 E Poplar St in Sidney. Tell DCN's editors about your new coffee shop or roastery here.
Howard Bryman
Howard Bryman is the associate editor of Daily Coffee News by Roast Magazine. He is based in Portland, Oregon.