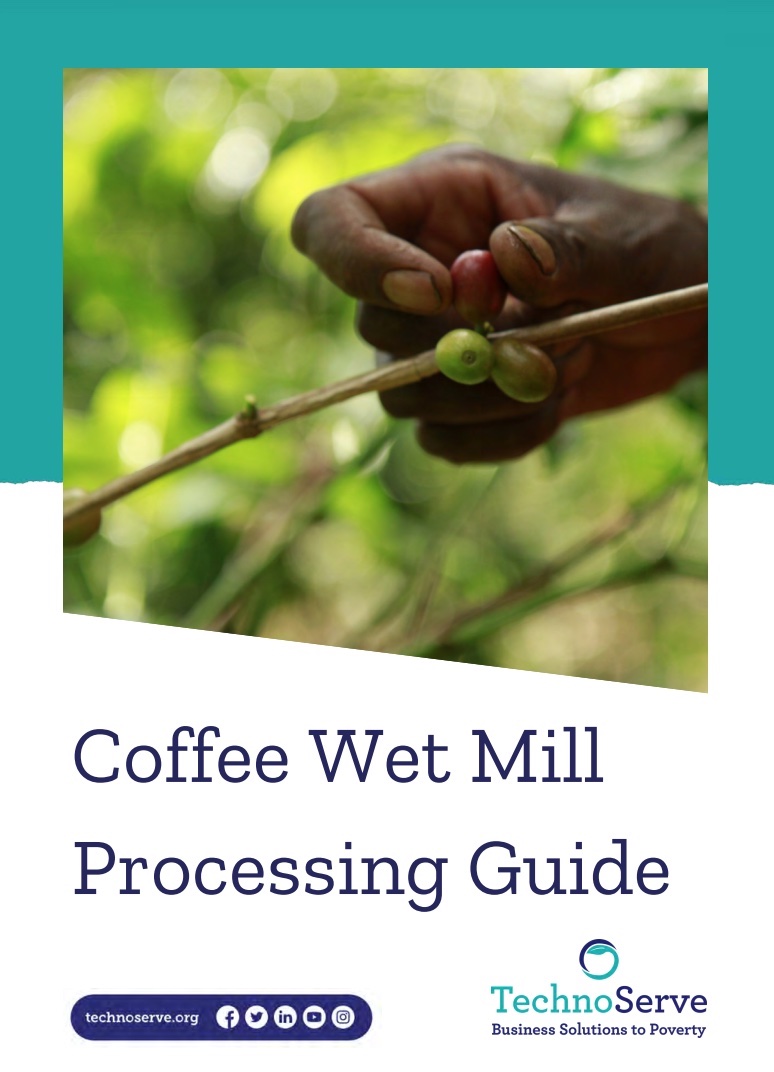 The nonprofit TechnoServe has published an unquestionably robust free guide to wet mill coffee processing, a.k.a. "washed" coffee processing.
Published in March, the 70-page "Coffee Wet Mill Processing Guide" serves as an expansive overview of coffee processing in general, while drawing from TechnoServe's years of experience working alongside coffee in parts of East Africa.
The guide follows the Washington D.C.-based organization's commitments to strengthening agricultural sectors and its stated mission to combat poverty. To that end, the guide is keenly focused on operation efficiency and profit maximization among wet mill operators.
Remarkably bereft of sentimentality or hyperbole regarding the coffee value chain, the guide instead epitomizes technical resourcefulness.
"As a rule of thumb, wet mills should keep operational expenses below 20% of working capital used in-season. In other words, ensure at least 80% of working capital is spend [sic.] on cherry purchases," the guide states in the economics section. "To accurately track costs and turnout ratios, use a bookkeeping system and preferably digitize wet mill records to allow for easy analysis. A bookkeeping system includes cherry delivery records, parchment records, dry milling report, cupping records, lot traceability sheet, expense book, asset register, annual budget, profit and loss statement, loan documentation, sales documentation."
---
Related Reading
Technoserve Boasts of Lasting Impact in East Africa Coffee Initiative
USAID, Nespresso and Olam Lead New Eastern DRC Coffee Alliance
Ethiopia's Forest Coffee Initiative Seeks to Protect and Promote
---
The guide also delves into sustainability concerns, particularly regarding organic waste and wastewater generated through post-harvest processing, while offering a number of specific mitigating solutions.
While useful for understanding the complex journey undertaken by coffee in between the time it is picked from the tree to the time it reaches the dry mill, the guide is specifically designed to benefit operators of smaller-scale East African arabica-focused wet mills — a.k.a. "washing stations."
The guide concludes with a series of handy checklists for specific stages in wet mill operations covering such aspects as daily quality control, weekly quality control, pre-season preparedness, cherry reception, fermentation, washing, drying, storage and transport.
The guide is currently only available in English. You can download the complete version here.
---
Does your coffee business have news to share? Let DCN's editors know here.
Nick Brown
Nick Brown is the editor of Daily Coffee News by Roast Magazine.