With a name and brand referencing that World War II-era aircraft pin-up stylings, Pinup Coffee Roasters has taken flight in Virginia Beach, Virginia.
Pinup Coffee Co-Founder and Head Roaster Steph Wein now helms the control panel of a shiny new Probat P12 III machine inside the company's production roastery, which opened last August following a vision that's been building for more than a decade.
Wein's co-pilot in the venture is her husband Bryce Wein, who handles Pinup's finances and other behind-the-coffee activities. An experienced software engineer, Bryce Wein also custom-built inventory tracking software for the business.
The Weins developed the business idea while serving together as active-duty Naval Aircrewmen. During that time, they built out a nano roastery with a 1-kilo Mill City Roasters machine and began buying green coffees in between active-duty responsibilities, while establishing a regular presence at the East Beach Farmers Market.
"We quickly outgrew our cottage roasting operation, and luckily found a space that allowed us to expand our operations to wholesale and online," Steph Wein recently told DCN. "Opening the doors of our roastery with expanded capacity has given us even more forward momentum, and gives us a place to host local events and tastings."
The approximately 1,300-square-foot Pinup headquarters includes office space, a coffee brewing lab, a climate-controlled green coffee storage room and a rear production area for roasting, packaging and fulfillment. Part of that work involves collecting used coffee bags of any kind or brand from local coffee drinkers to send to TerraCycle, a company that pays for shipping of recycled materials, then upcycles those materials into products like playground equipment.
"We are committed to never stop learning, experimenting, and becoming more environmentally friendly," Steph Wein said, noting that the company also diverts its chaff to local farms for use as nutrient-rich compost. "In the future, we plan to transition to recyclable or compostable bags that still have a good barrier for our fresh coffee."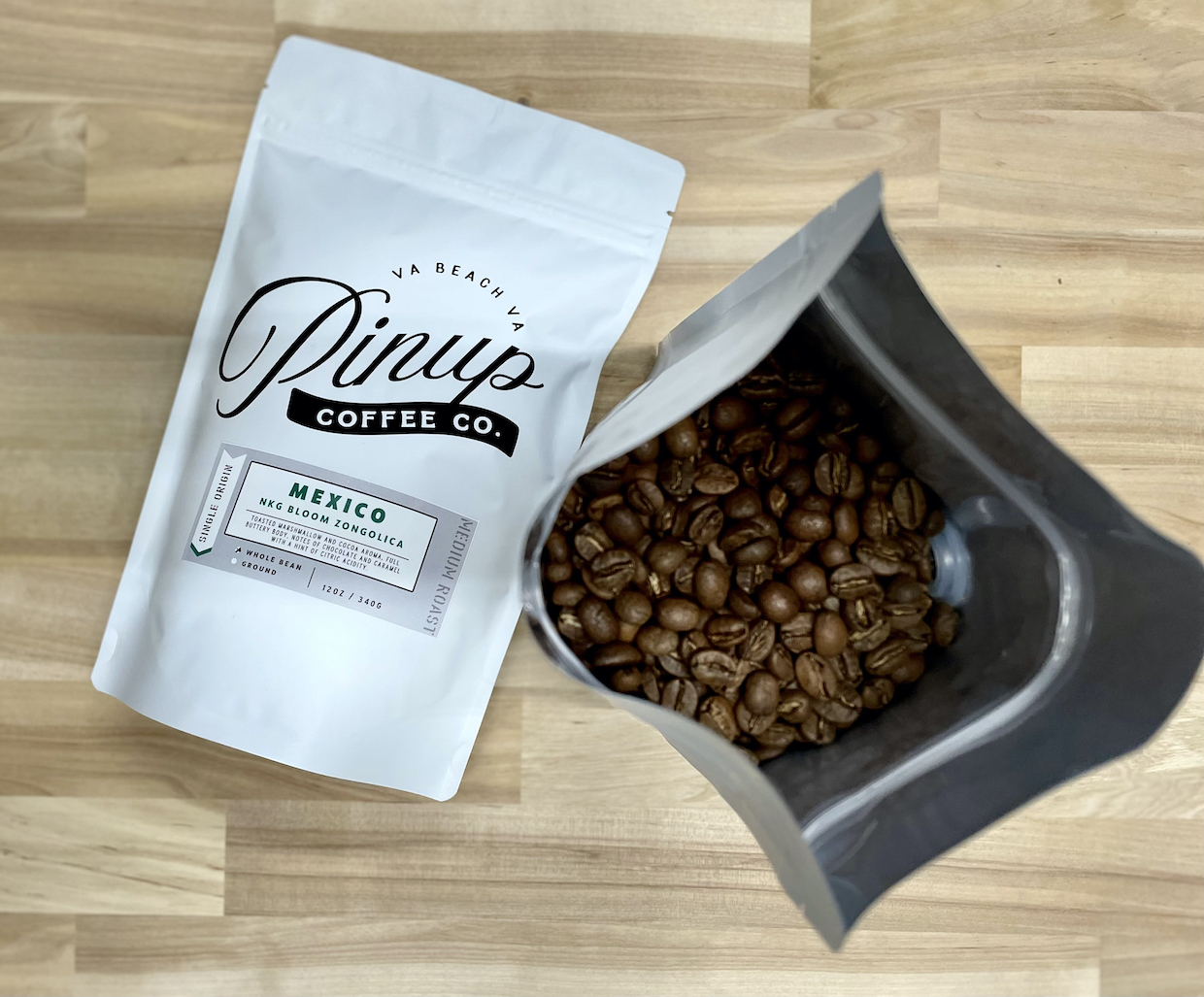 Within those bags, Pinup offers a range of blends and single-origin coffees following profiles that are meticulously executed by Steph Wein, who still uses the 1-kilo machine for sample roasting.
"We are big fans of data," said Steph Wein, noting that she has also embraced some of her uncle's technique of roasting by sight and smell. "Roasting so many countless hours on our 1-kilo was a blessing in ways, and gave [us] great experience by showing what even the smallest change of gas or air will do to the roast — and the cup. Roasting is an ever-evolving craft for us, and we love every minute of it."
Alongside several single-origin offerings and limited-release coffees, Pinup offers multiple core blends for various preparations, including a roast designed for cold brewing, and some medium-dark offerings. The company also maintains coffees sourced from at least one women-led producer group at all times, while future ambitions include more direct trade, particularly with women-supportive organizations.
Pinup's blends bear aviation-related names, while the company strives to offer a range of flavor profiles to accommodate coffee drinkers of all stripes.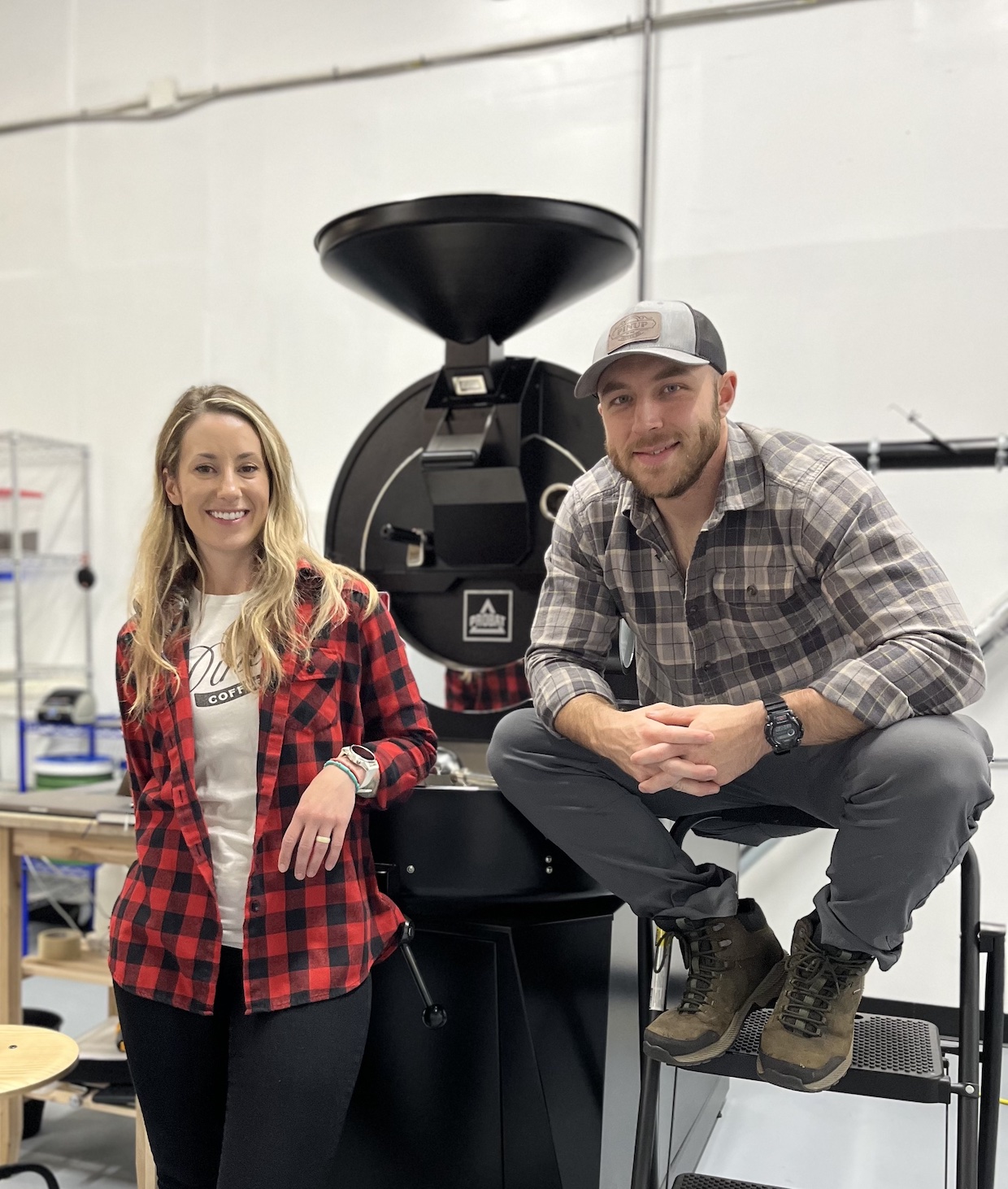 "We recognize that purchasing a product is a gesture of good faith and trust," Steph Wein said. "Being present, understanding that the jump into specialty coffee can sometimes be filled with nuance and wonder, and being supportive along a customer's growth in that aspect are tenets that we think makes us different."
---
Does your coffee business have news to share? Let DCN's editors know here.
Nick Brown
Nick Brown is the editor of Daily Coffee News by Roast Magazine.