A Waukesha, Wisconsin-based startup called Octane Coffee (not to be confused with a now defunct Atlanta-based company of the same name) has established a high-tech, fully automated drive through coffee location that is decidedly built for speed.
Inside a compact prefab structure that was hoisted into place earlier this year, an array of unmodified super-automatic commercial coffee drink machines is operated by an Epson 4-Axis SCARA robotic arm. Assisting the arm with certain tasks are additional customized cartesian robots.
Finished drinks are positioned on rotating shelves that extend towards drive-through customers in turn. Customers are encouraged to order and pay through an app that also shares GPS location data. That data helps the coffee-bots prioritize orders to ensure freshness.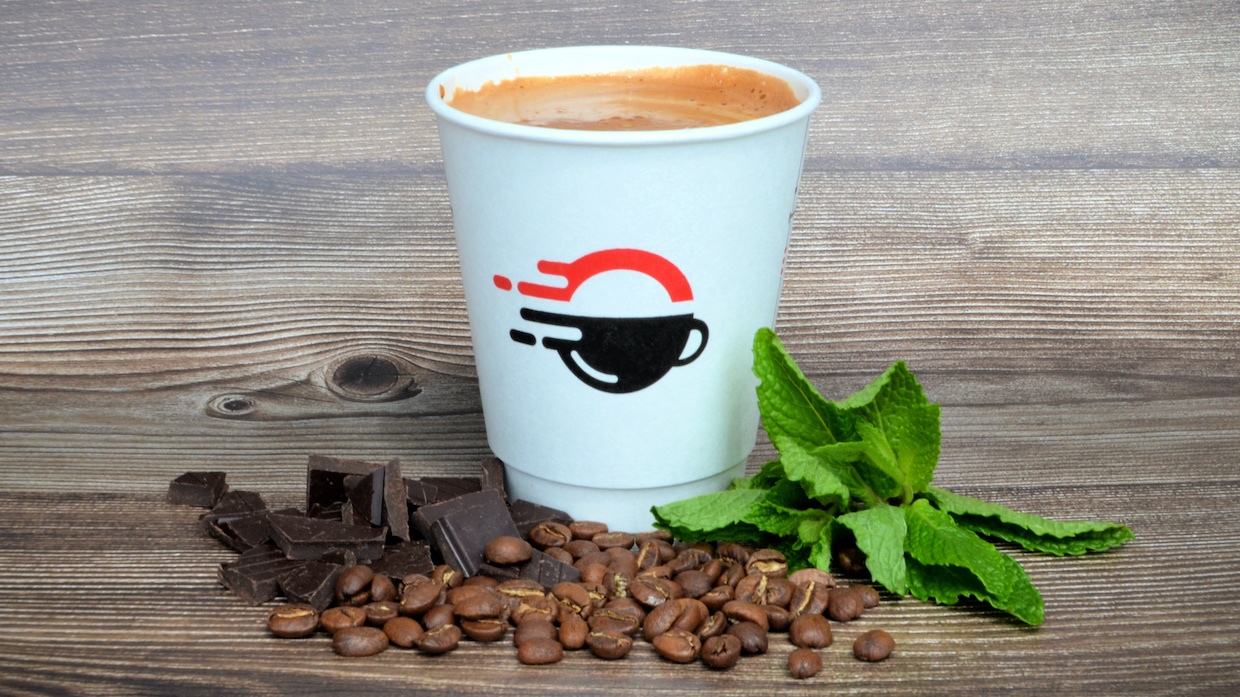 Even when drive-through customers order on site, Octane promises a finished drink in no more than 30 seconds.
"We sell time, with a great cup of coffee. We sell 'not sitting in the line at [a big chain] for 20-plus minutes,'" Octane Coffee Founder and CEO Adrian Deasy recently told Daily Coffee News. "When we started on this project in 2018, we saw a few competitors in the cute walk-up space and thought they were cool but aimed at the wrong market. They were launched primarily in airports, which have the most transient population ever. Restaurants, bars and coffee shops live and die on repeat customers. We needed to target a bigger market that could really showcase the convenience and time savings of our 30-seconds-or-less automated pickup experience."
Octane estimates that the location will take one worker 30 minutes or less per day to maintain, with one service visit per day. Thus, a single worker could theoretically maintain multiple Octane locations in a single day.
Just north of the I-94 exit in Waukesha/Pewaukee, the single fully stocked location just can produce 800 cups of coffee.
"Our value as a company is in our technology and potential for massive labor savings," said Deasy, whose past professional experience is in mechanical engineering. "We've positioned ourselves to be a manufacturing and automated solutions provider, as this fulfills the needs of our three viable paths forward: Corporate sites, franchising and business partnerships 'Powered by Octane.'"
The coffee at the robotic heart of Octane is roasted by Stone Creek Coffee, whose co-owner Eric Resch is also an investor with a seat on Octane's board of directors. The Octane system is also capable of creating coffee and tea drinks, smoothies and juices.
"We've worked very closely with Stone Creek Coffee. They've helped to build out our menu, recipes and drink customizations," said Deasy. "We're nailing down the final menu pricing this week with plans to be 10-20% cheaper than [competing drive-throughs]. We'll also be offering free drinks to early adopters who help to stress-test our equipment and software capabilities."
The company has raised approximately $750,000 over the past three years to support the development of the inaugural retail locatio, which Deasy said was five years in the making.
"There were a lot of lessons learned and costs to bring down on future locations," said Deasy. "We've streamlined our location launch checklist and plan to launch two to three more corporate locations in the Milwaukee area, while also pursuing franchising and other corporate partnerships. We're just getting started on our journey to serve customers with a refreshingly fast take on drive-through coffee."
---
Octane Coffee is located at W229 N1400 Westwood Drive in Pewaukee. Tell DCN's editors about your new coffee shop or roastery here.
Howard Bryman
Howard Bryman is the associate editor of Daily Coffee News by Roast Magazine. He is based in Portland, Oregon.