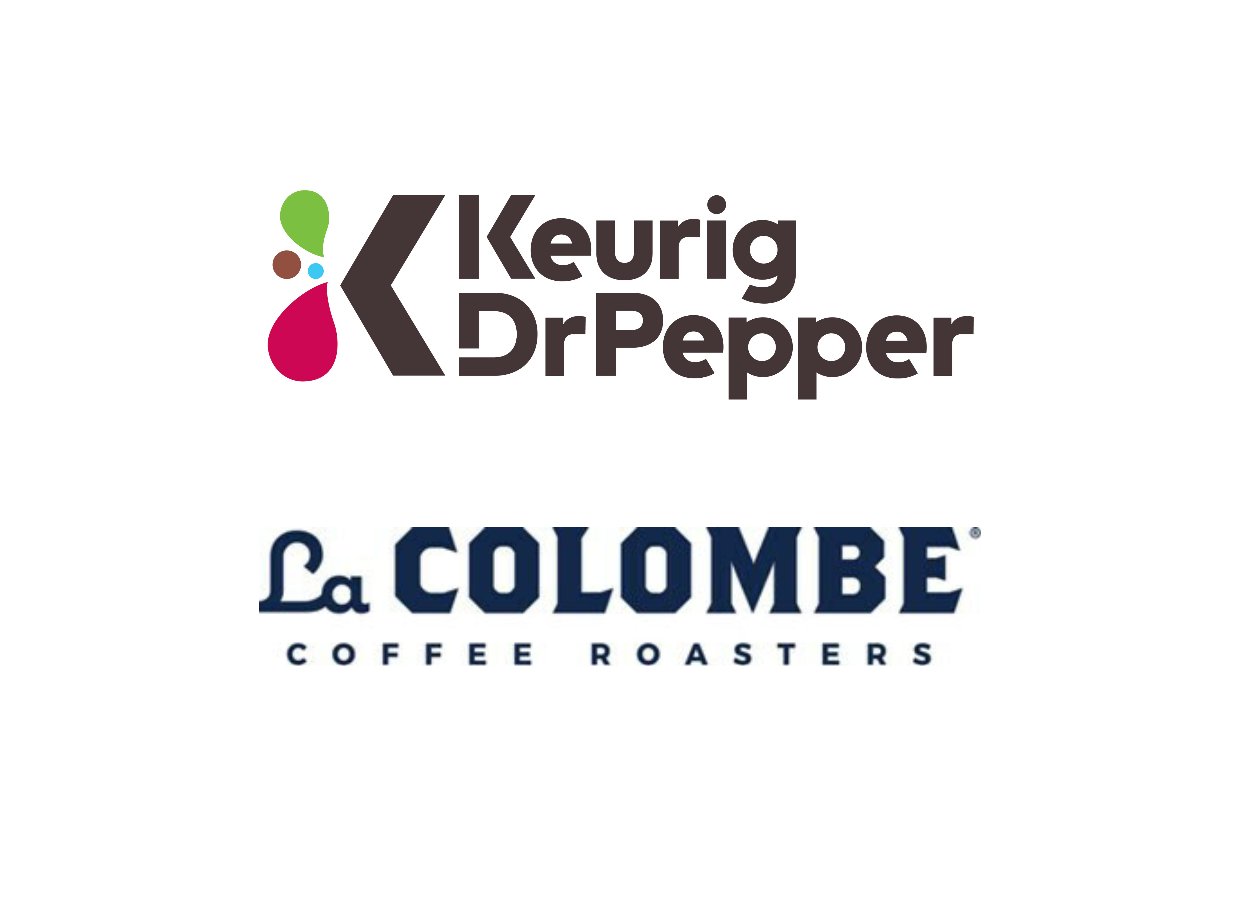 North American beverage giant Keurig Dr Pepper (KDP) is investing $300 million in Philadelphia-based coffee company La Colombe Coffee Roasters.
Involving a strategic alliance and long-term distribution agreement, the deal makes KDP La Colombe's second-largest owner behind chairman Hamdi Ulukaya. It also reflects a remarkable cultural transformation of the once fiercely independent La Colombe company.
According to KDP, the beverage conglomerate will sell and distribute shelf-stable La Colombe ready-to-drink (RTD) coffee beverages through the former's direct store distribution network. KDP will also manufacture, sell and distribute La Colombe K-Cup coffee pods in the United States and Canada.
In an announcement today, KDP made the ambiguous claim that La Colombe is "the only vertically integrated ready-to-drink coffee company, owning the entire coffee journey from conscious bean sourcing and premium roasting to the creation of exceptional product experiences for loyal customers."
The claim comes despite the fact that scores of roasters throughout the United States engage directly in coffee sourcing, roasting, production, packaging and sales of RTD coffee drinks.
According to KDP, the $300 million investment represents a 33% stake in La Colombe. The cash investment will be used both to pay off debt and accelerate growth, according to the company. The deal comes approximately eight months after La Colombe and another beverage giant, Molson Coors, prematurely ended a 10-year distribution deal after 1.5 years.
Philadelphia-born La Colombe was a leading figure in coffee's "Third Wave" movement of the 2000s and 2010s before growing to East Coast regional and national prominence through high-end retail expansion.
The company was also a pioneering force in coffee's current RTD wave, in which concepts of "specialty" or "third wave" coffee have become intertwined with the convenience of canned and bottled coffee drinks. Following a $28.5 million investment in 2014, the company made a splash in the coffee category two years later with the introduction of its canned "draft latte."
The $300 investment from Keurig Dr Pepper reflects a remarkable consolidation intersection for La Colombe, whose charismatic co-founder Todd Carmichael for years publicly bemoaned the corporatization of specialty coffee.
In a 2011 piece for Esquire, Carmichael commented on rumors of an impending corporate investment in Portland, Oregon-based Stumptown Coffee Roasters. Incidentally, that piece name-dropped Green Mountain Coffee (Keurig Dr Pepper was formerly known as Keurig Green Mountain).
"Chances are, it will be another in a long history of promising roasters sold and promptly suffocated by corporate America, like Torrefazione Italia, Seattle's Best, and Green Mountain, to name just a few," Carmichael wrote of Stumptown's situation in 2011. "What advice can I give to anyone who's mourning this loss? Vote with your dollar and avoid Wall Street-owned roasters."
In an announcement from KDP today, La Colombe Chairman Ulukaya, who also owns Chobani, repeatedly referenced La Colombe's "mission."
"I joined the La Colombe journey eight years ago because I believe in its mission, quality, craftsmanship and social impact — and that everyone deserves quality, crafted, natural coffee," Ulukaya said. "With this partnership we'll be closer to fulfilling the mission of providing exceptional coffee to all."
---
Does your coffee business have news to share? Let DCN's editors know here.
Nick Brown
Nick Brown is the editor of Daily Coffee News by Roast Magazine.