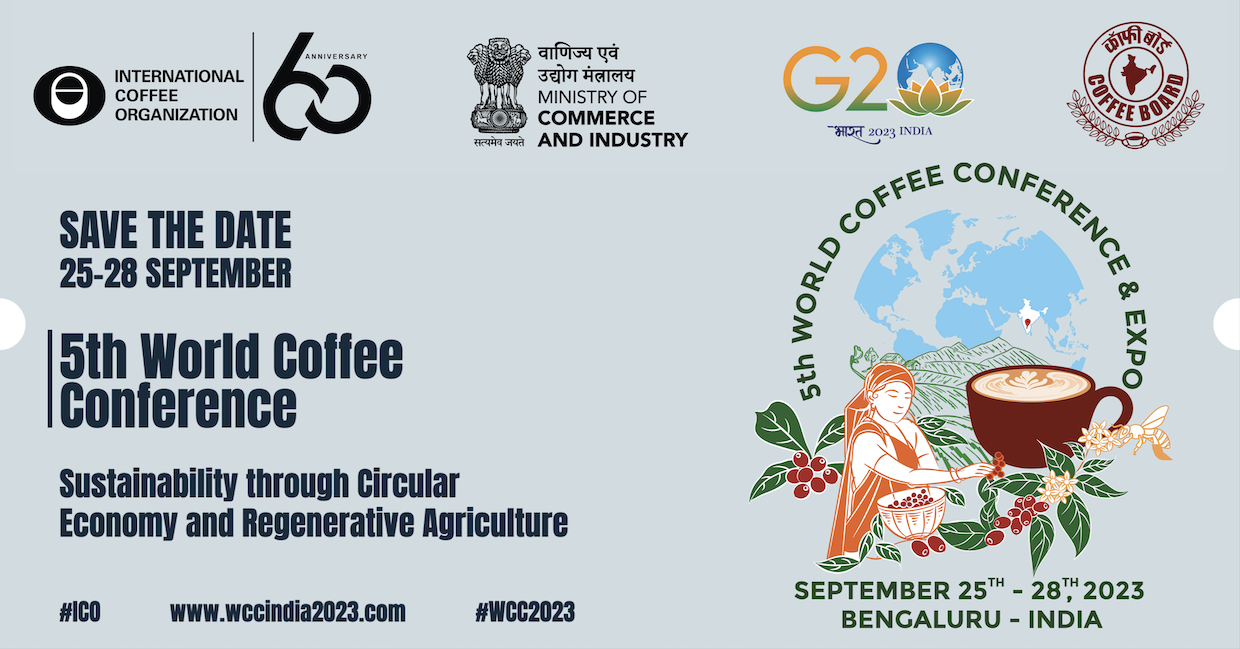 The fifth World Coffee Conference is heading to Bangalore (Bengaluru), India, bringing together a multitude of stakeholders to address pressing issues in the global coffee sector.
Taking place Sept. 25-28 at the Bangalore Palace, the 2023 World Coffee Conference is organized by the nonprofit International Coffee Organization (ICO). Fellow organizers of this fifth iteration of the international conference include India's Ministry of Commerce and Industry, the Government of Karnataka and the Coffee Board of India.
The first World Coffee Conference took place in London in 2001, and the subsequent iterations have taken place in Brazil (2005), Guatemala (2010) and Ethiopia (2016).
The 2023 event in India is expected to bring together representatives of the ICO's 75 member states — including the majority of the world's coffee-producing countries — alongside coffee producer representatives, government representatives, private sector representatives, development partners, and more.
Bookended by several days of coffee tours and ancillary conventions, the 2023 conference will include seminars, workshops, competitions and an expo, while exploring topics such as coffee market trends, technology and best practices. The event will maintain a specific focus on building a circular coffee economy, regenerative agriculture, sustainability through consumption and access to finance, according to the ICO.
The WCC 2023 will also integrate the fifth CEOs and Global Leaders Forum and a new coffee technology fair. The conference will be immediately followed by the 136th Session of the International Coffee Council.
The ICO is an intergovernmental agency tasked with overseeing the International Coffee Agreement. The organization previously oversaw the quota-based coffee trade system before its collapse in 1989.
---
Does your coffee business have news to share? Let DCN's editors know here.