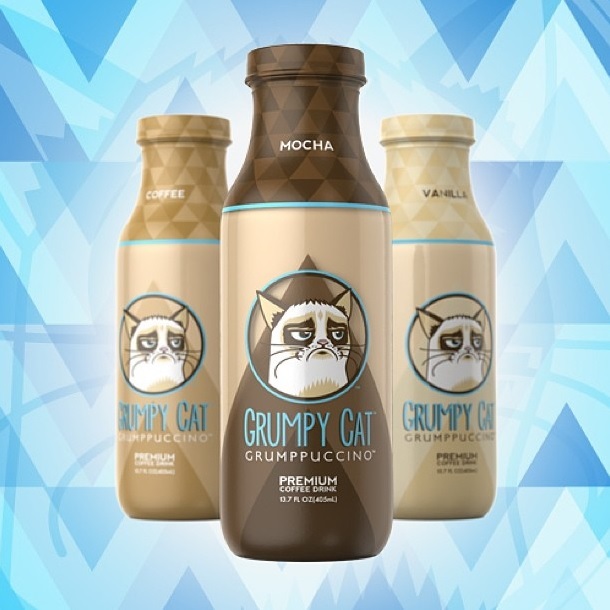 On the heels of a book launch, the opportunistic team behind the internet sensation Grumpy Cat have entered the coffee segment.
A promotional announcement from the official Grumpy Cat Facebook and Twitter feeds says that pre-sale orders are now being taken for Grumppuccino, sweetened bottled espresso drinks in three flavors: mocha, coffee and vanilla. (Can coffee be a coffee flavor?) Until now, Grumpy Cat merch has been in line with that of most other inexplicably popular internet "celebrities," with a coffee table book and meme t-shirts. So why coffee? The answer is clear to no one.
For analysis of the product launch, we turn to AdFreak, a daily feature from AdWeek that points out the best and worst of new marketing campaigns:
Nothing says "this cultural phenomenon isn't cool anymore" like a branded coffee drink, so Grumpy Cat will have to make peace with being old hat now that it has one. It's called Grumpy Cat Grumppuccino (because Grumpspresso looked too awkward on the bottle, I guess), and it will have three flavors when it comes out, whenever that happens. The tagline is: "It's awfully good." Was coffee really the best they could do? A Grumpy Cat version of Duke Phillips's "You Smell" toy would have been more fun, and relevant to the cat's image.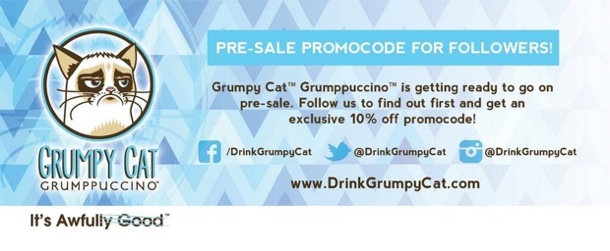 Nick Brown
Nick Brown is the editor of Daily Coffee News by Roast Magazine.