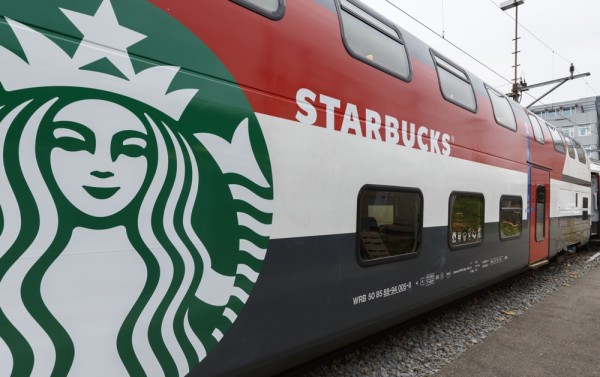 In its never-ending pursuit to add retail stores to every corner of the universe in which humans might conceivably exist, Starbucks has built its first coffee shop on a train.
In partnership with Swiss Federal Railways (abbreviated SBB from German), Starbucks today unveiled its newest store model, a two-level coffee shop on a passenger train that will take its maiden voyage Nov. 21, running from the Geneva Airport to St. Gallen in Switzerland.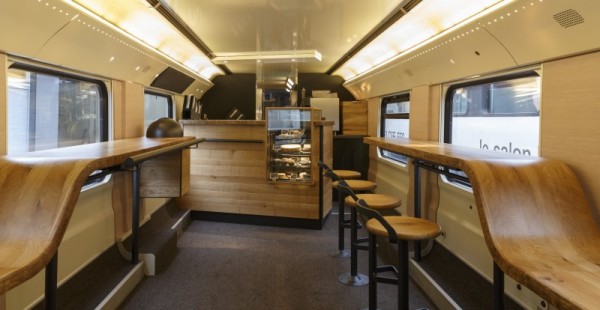 Of course, this is great news if you are a coffee retailer who always wanted to open a shop on the train but never knew how — Starbucks has developed the design concepts for you!
The space immediately reflects a color palette that recalls the coffee, from dark roasted browns to the snowy whites of steamed milk. The curved entry-level bar includes a small pastry space, and an additional standing bar where customers can slurp. The upstairs lounge area extends the color scheme with beige-colored leather seats, movable club chairs and wooden community tables.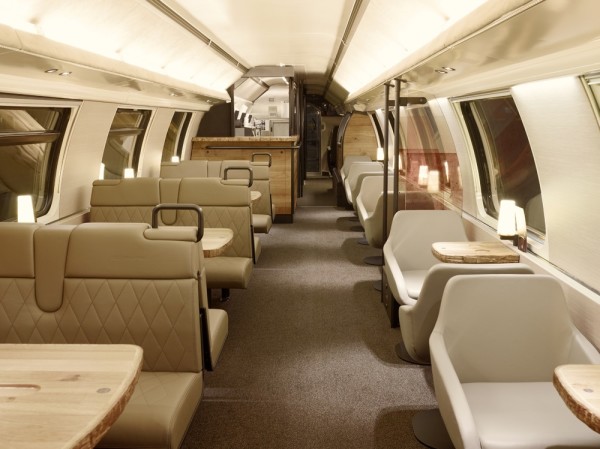 The Starbucks design team also incorporated some uniquely Swiss elements, including dials resembling watch faces built into all of the upstairs tables. Aside from their aesthetic appeal, each dial has a number that supports table service, allowing for the smooth delivery of orders. Outside, a huge, round Starbucks mermaid logo is augmented by small coffee- and certification-related icons in the passenger windows to alert onlookers to the bar within.
"It was an incredible and rewarding challenge to design our first ever Starbucks store on a train," Liz Muller, director of concept design for Starbucks, said in a company announcement. "We had to combine functionality and beautiful design, whilst taking into account a variety of factors such as constant movement of the train, space limitation and stringent safety regulations. This is one of the smallest espresso bars and stores we have ever designed and is a result of a unique collaboration of experts."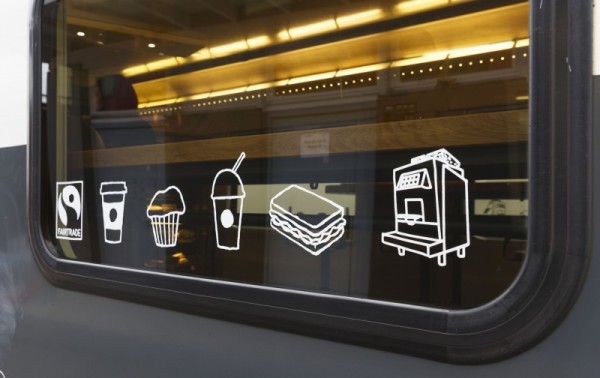 Nick Brown
Nick Brown is the editor of Daily Coffee News by Roast Magazine.