In food applications, it's always refreshing to see coffee treated as the vibrant, dynamic ingredient that it is, rather than a kind of dark, roasty afterthought. Also always refreshing are coffee-infused cold dairy treats — in this case, the world's best gelato.
Cow and the Moon in Enmore, Australia, recently took top honors at the Gelato World Tour — the world's premier competition for Italian-style craft gelato — in Rimini, Italy, with a coffee-based recipe that beat out creations from some of the world's top gelatorians in 22 countries.
(related: Drink Trendspotting: The Chocolate-Dipped Ice Cream Cone Demitasse)
Of course, the coffee gelato won, but more fascinating is what into the pairing of gelato and coffee. In this case, it was the result of a longstanding relationship between Cow and the Moon and its coffee supply partner, Sydney's Single Origin Roasters. (Cow and the Moon supplies gelato for Single Origin's affogatos, so this relationship goes both ways.)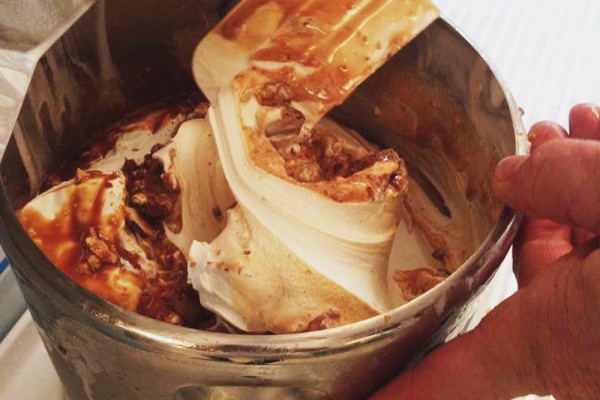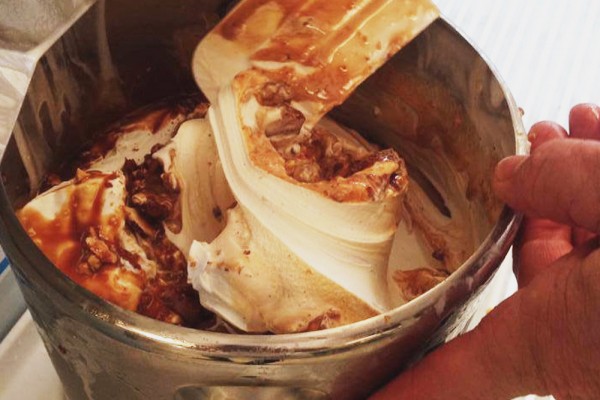 Here's more from Single Origin on how they approached the Gelato World Tour Challenge — specifically, what the coffee company could contribute to a salted caramel sauce that was to be folded through a Madagascar vanilla gelato mixed with smashed pralines:
Kenyan coffees were our go-to to achieve that combination of lick-smacking bright and rich, complex, tropical coffee notes… An outstanding Kenyan coffee would be able to stand up to and burst through all the rich dessert flavors.
Adds Cow and the Moon's Wendy Crowl, "It was all about getting the right acidity."
(related: How Former Competitors Andy Sprenger and Kapo Chiu Became World-Class Collaborators)
Alright, so it's decided: A Kenyan coffee. But which one? To determine this, the Single Origin roasting and CQ team met with Cow and the Moon to taste coffees from three Kenyan lots. Here's what resulted, according to Single Origin:
Kigwandi AB Kenya, a coffee that our Buyer and Head Barista had selected at Dormans on an origin trip earlier this year, came out as the crowd favorite, followed by Kigwandi AA and Mirigi PB. The Kigwandi AB was noted for its juicy cherry, peach and plum notes, vibrant grape acidity and long creamy toffee finish.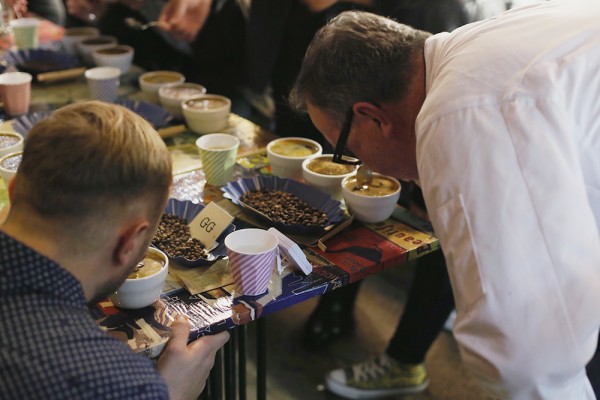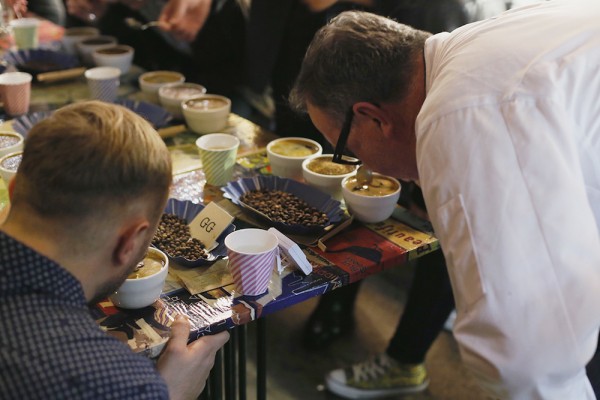 But the selection didn't end there. All three coffees were then roasted to evaluate espresso, which would be poured directly into the sauce and folded into the gelato at the time of service. "Six days later, Sam Crowl joined us at our Roast Works Cupping Lab to taste espressos and then taste how they held up to being matched with the salted caramel sauce. Kigwandi AB Kenya came out on top again," Single Origin says.
The rest, as they say, is history, with Cow and the Moon beating out Italian gelato makers Francesco Mastroianni of Il Cantagalli and Alessandro Lancierini of Gelateria Fiore for the top spot in the finals. Let this be a lesson to food-makers everywhere: If you want to be a champion — nay, a world champion — treat your coffee with respect.
Nick Brown
Nick Brown is the editor of Daily Coffee News by Roast Magazine. Feedback and story ideas are welcome at publisher (at) dailycoffeenews.com, or see the "About Us" page for contact information.