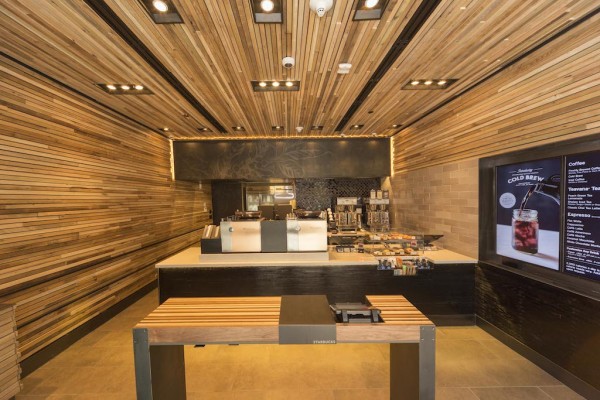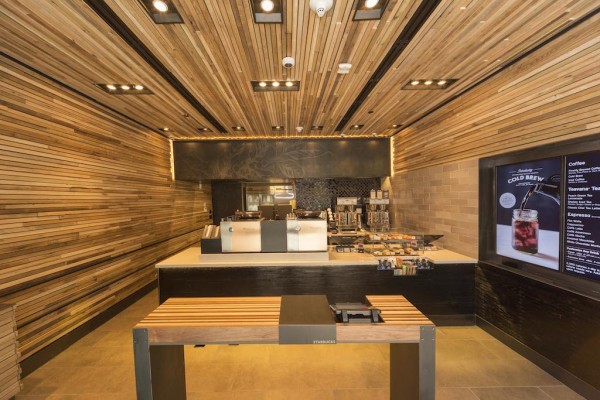 Starbucks has opened its first "Express" store in New York, one of several express locations coming to the city as the company pilots the mini store concept.
At 538 square feet on the ground floor of the Fourteen Wall Street building, the shop is designed for maximum speed and efficiency. It is, fittingly, directly across the street from the New York Stock Exchange, a place that defies the traditional space-time continuums. New York is not short on miniature coffee shops with their own storefronts, but none are explicitly designed to move this many head.
"Most Starbucks stores are designed in layers, integrating community gathering spaces, working environments and immersive coffee experiences, all in one location," the company announced this morning. "This new express format store will be one of the most streamlined experiences in the company's portfolio."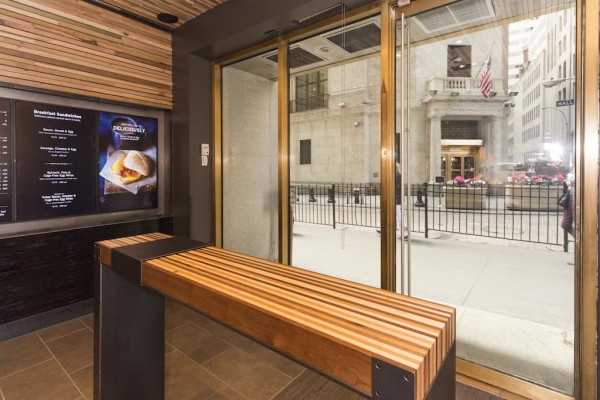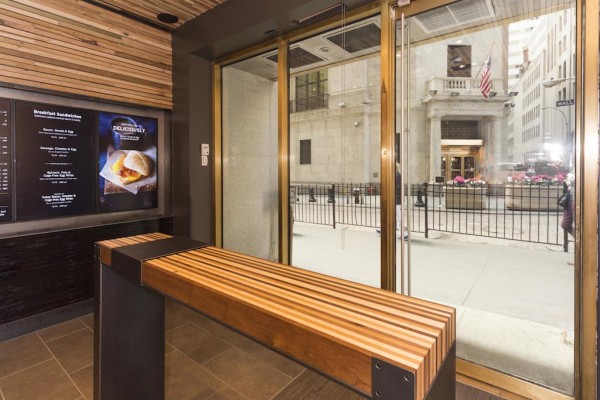 For the express stores, Starbucks is trying a point-of-sale strategy it initially launched at its Seattle Reserve roastery that somewhat resembles the Apple store strategy: Customers can greeted on the floor by an employees with handheld devices. There are also a low-glare digital menu boards that can clearly be viewed from all points in the store. The menu is limited to popular items that can be prepared quickly.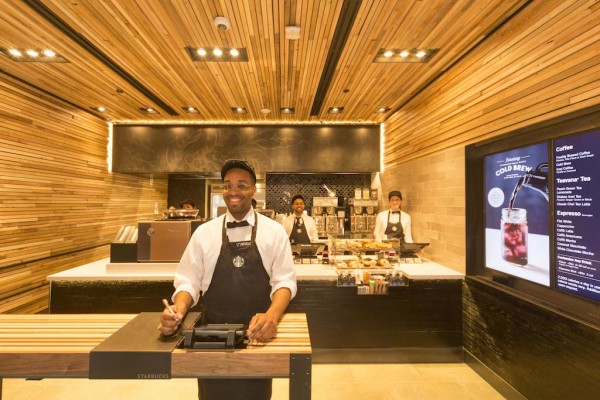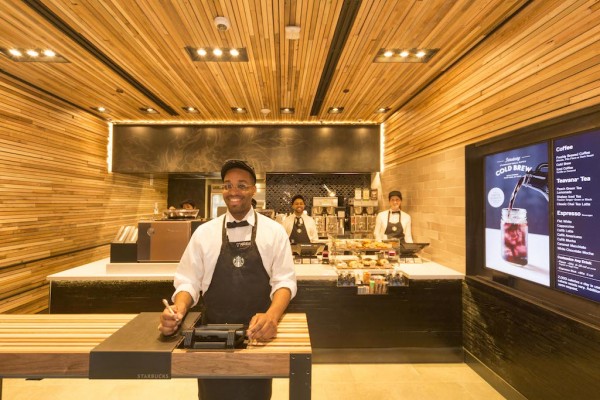 Starbucks Senior Designer John Park led some strategies to open the feel of the small space, creating a low and wide-framed bar to maximize views and barista interaction, and the interior is defined by horizontal wood panels that create a sense of depth as they head back toward the bar.
Say what you will about Starbucks, but the company's design team continues to do a crack job in the quick service segment.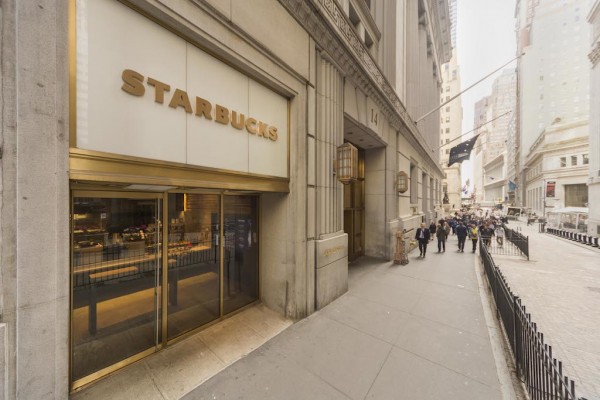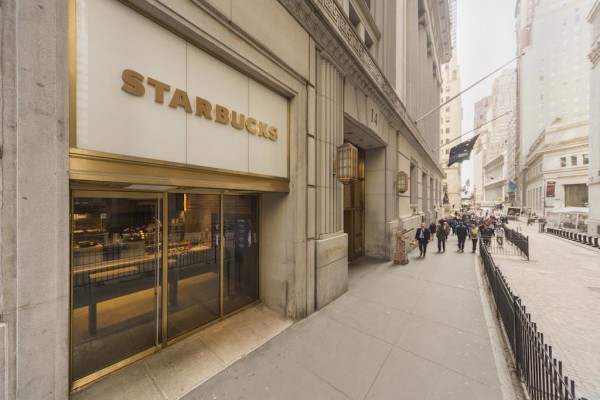 Nick Brown
Nick Brown is the editor of Daily Coffee News by Roast Magazine. Feedback and story ideas are welcome at publisher (at) dailycoffeenews.com, or see the "About Us" page for contact information.