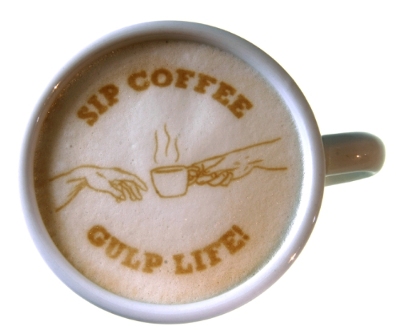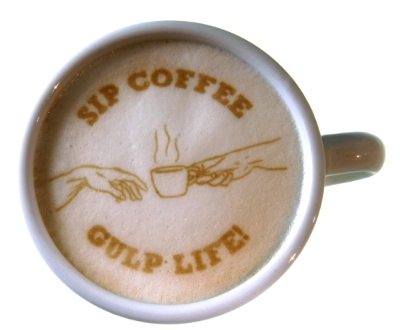 How much R&D is behind your latte art?
A Tel Aviv, Israel-based company, Steam CC, is debuting its flagship product today, a milk foam printer that combines 3D printer mechanics with ink-jet printing technologies using coffee extract.
Ripples is the name of the printer brand, and the company designed it specifically for high-volume, commercial coffee applications. The printer is on display today at the New York tech conference CE Week. Steam CC also announced today that it has signed a deal with the airline Lufthansa, which plans to bring Ripple printers to its premium class lounges later this year.
Steam CC is pitching the product as a new wave of latte art, in which the canvas of milk foam can be used to create a customized "content moment" for individual constomers.
"Latte art is one the most shared images on social media," Steam CC CEO Yossi Meshulam said in an announcement of the new product. "When you put something beautiful in someone's hands, they want to share it."
The product itself is connected and has an associated app. Assigned Ripples editors — most likely baristas, in the commercial coffee world — can choose from stock designs, create new designs based on text styles or uploaded images through the app, or approve uploaded designs from other Ripples users.
The company says the machine can print the image to any milk-foam-topped drink in under 10 seconds. As you can see near the beginning of the promotional video below, the user places a drink on a mechanized platform, presses the "Ripple It" button, and the drink is automatically lifted up to the print jets and brought back down once printing is complete. Ripples says the printing material, known as "Ripple Pods," are composed of 100 percent coffee extract and printing can only be done in coffee-like brown shades.
Steam CC is pricing the Ripples unit at $999 for commercial coffee applications, plus service plans starting at $75 per month. The plans are required for access to the Ripple Pods, warranties and service, and access to the company's content platform. With a 10.5-by-8.5-inch footprint, the machine itself also stands fairly tall, accommodating cup sizes up to 7 inches high and 4.5 inches wide.
Steam CC expects to begin shipping Ripples printers in September 2015. The company shows off the product in this video:
Nick Brown
Nick Brown is the editor of Daily Coffee News by Roast Magazine. Feedback and story ideas are welcome at publisher (at) dailycoffeenews.com, or see the "About Us" page for contact information.