The San Francisco Bay Gourmet Coffee company has made a major commitment in the fight against leaf rust (la roya), and in efforts to recover from its destructive toll.
Rogers Family Company, the parent company of SFBGC that recently adopted the SF Bay name overall, founded the Rogers Charitable Fund in 1994 with the original goal of improving the working conditions for coffee farmers and their families at origin. As years have gone by and new, additional problems encroached, the fund has had to evolve as well. Its most recent focus has been a project called the Rust Trust, through which the company endeavors to help growers recuperate from the devastation of the outbreak of the crop-destroying plant disease through planting new trees and improved agronomical practices.
"We've done over a million trees last year, and we have a goal of 2.5 million this year," SFBGC Art & Web Director Jim Schuett told Daily Coffee News. The eventual goal, he said, is to plant 50 million new rust-resistant coffee trees on struggling farms in the hardest-hit growing regions.
"It's not just about giving trees, it's about having agronomists on the ground and being able to teach farmers how to replant this stuff in a way that's going to help the farm be resistant," said Schuett. "It's really more of a program than it is just giving away trees."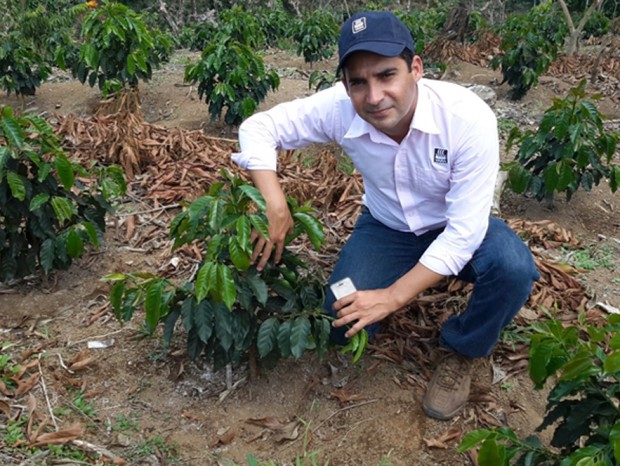 The focus of the program's initial deployment has been on rust-afflicted farms in Mexico, where the company already had a presence of agronomists ready to fine-tune their procedures on a smaller swath, which actually added up to about 293 hectacres of farmland replanted. In 2016, the program expands to Guatemala, Panama, Nicaragua, and other countries in the Central and South Americas.
"If we don't do this, there are thousands of small farmers that are just going to go away," said Schuett. "We need to help get them through it." Schuett stated that the SF Bay company and the other Rogers Family brands are committed to purchasing the fruit of these trees when they reach maturity a few years from now. "We pay above Fair Trade. We have our own program that goes well above and beyond all of the recognized standards," said Schuett. Over the years, the Rogers Family Fund has also helped build 50 schools as well as new housing and new medical and dental facilities that are well-staffed with qualified practitioners.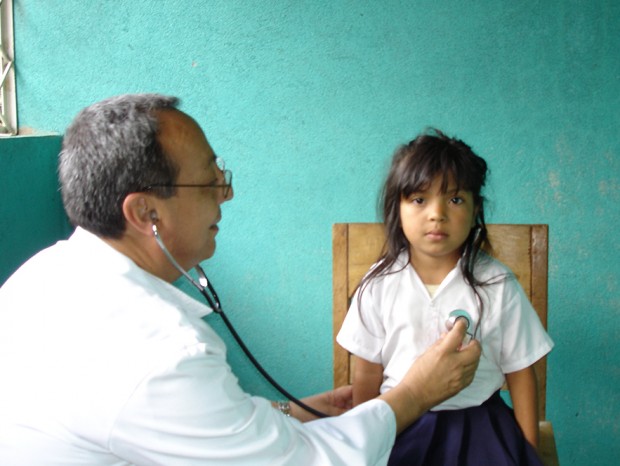 Founded over 35 years ago, the Rogers Family Company has grown to include the Organic Coffee Company, Black Mountain Gold and Fairwinds Coffee, among other brands. "This all started in San Francisco with a little 5000-square-foot facility, and now we have a half a million square feet up in Lincoln, California," said Schuett, noting that that the quality of the coffee does not take a back seat to the ethics of its cultivation or provision.
All of the company's various brands source specialty-grade coffee exclusively, and their vast roasting and production facility consists of a fleet of modified drum-based batch-roasters with variable fan speeds, drum speeds, cooling table speeds, and more, all monitored and controlled by humans with the help of computers. The QC team cups various profiles daily and make adjustments to account for atmospheric conditions at different times of year, as well differences between varietals, crops and origins.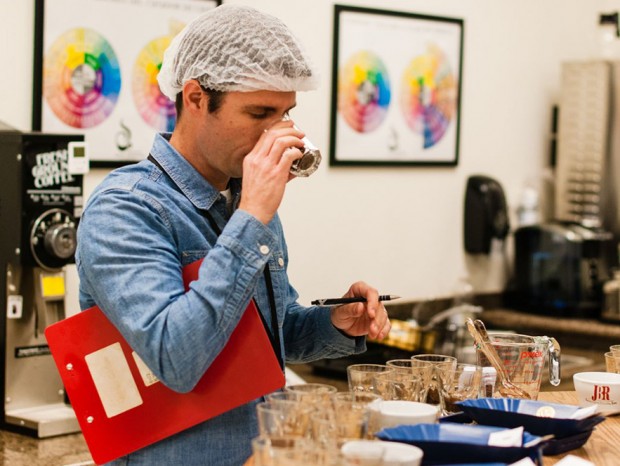 Yet despite the good work being done through the Rust Trust, SFBGC has been mentioned in mainstream media news lately for the other irons they've got in the fire — specifically, a partnership with the upstarting Oakland Coffee Works company, founded in 2015 by members of the popular punk band Green Day. "Mike Dirnt and Billie Joe from Green Day love coffee. Not only that, but they're at a point in their career where they've decided that they really want to make a difference in the world," said Schuett, explaining that the rockers came to SFBGC not only for their roasting services but for their pursuit of improvements in life on the ground at origin, as well as their shared passion for environmentally friendly packaging.
Through their OneCup products, SFBGC has pioneered the use of earth-friendlier materials in a single-serve coffee product. "We stayed out of the single-serve industry for years and years because we didn't want to contribute to contribute all that plastic, with k-cups and such," said Schuett. "When we came up with the OneCup, we were ready to go market with a product that's cheaper, that's better, that's green for the environment. We're so close to being 100% compostable, right now we're at 97 or 98 percent compostable."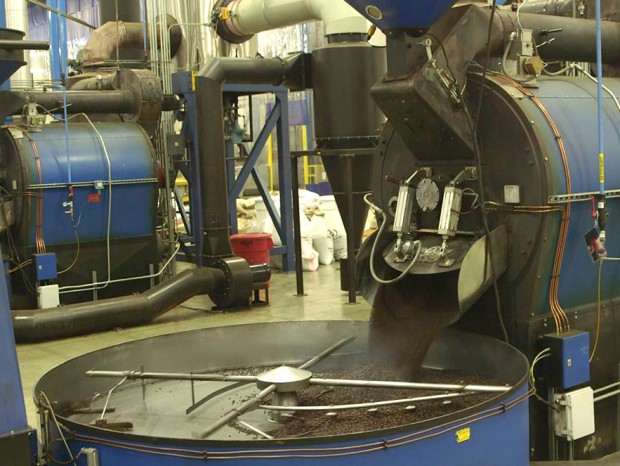 The only remaining part of the OneCup that is not compostable according to the Schuett is the filter mesh at the bottom of the cup, which can't be made out of paper due to a cup manufacturing process that requires stretching the filter into place. Alternative materials are in the test phase, though, and an improved, 100-percent-compostable single-serve product is expected to be ready within the first quarter of this year. As soon as it is, SFBGC will be packing OneCups with coffee roaster for the Oakland Coffee Works brand.
Howard Bryman
Howard Bryman is the associate editor of Daily Coffee News by Roast Magazine. He is based in Portland, Oregon.