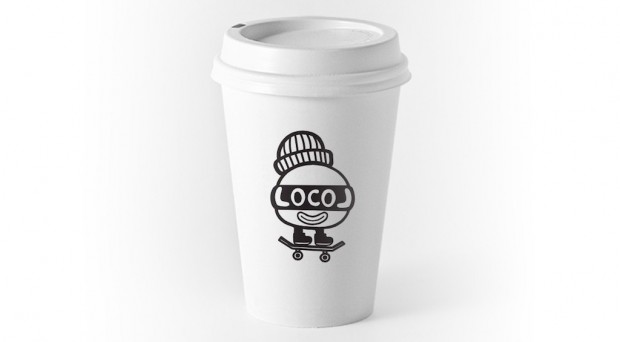 Arguably no other segment of the foodservice industry as frequently toes the line between quick-service (a.k.a. fast food) and culinary finery than specialty coffee, and in 2016, few foodservice retail ribbon-cuttings will generate as much buzz as the forthcoming initial location of Locol, the new fast food concept from celebrated California chefs Roy Choi (Kogi) and Daniel Patterson (Coi). Locol is being pitched as revolutionary in its approach to food quality and community development ("real fast food made with the heart of a chef").
While Choi announced on New Year's Eve that the first Locol location will be opening in the Watts neighborhood of Los Angeles on January 18, coffee industry veteran Tony Konecny last week announced his involvement in the coffee program, designed to meet a $1 price point in the ambitious fast food operation. The question Konecny endeavors to answer is, "Can we do a $1 cup of coffee and make it really good?"
No stranger to innovative specialty coffee business models, Konecny is the founder of the Tonx Coffee roastery and subscription service, which was acquired by Blue Bottle Coffee in 2014 and merged with the brand shortly thereafter. In a piece posted late last week in Medium, Konecny said he's helping the Locol team design and execute an in-house roasting operation to bring conscientiously sourced, quality coffee to the restaurant's patrons for a mere dollar per cup. On his partnership with Choi and Patterson, Konecny wrote:
If you're a coffee geek, you've probably got a lot of questions. And maybe at some point, we'll share some of our answers. Right now, it's both a work-in-progress and a labor of love.
Of course, coffee is expected to represent only a small fraction of Locol's revenue, although no other point on the menu as fully exemplifies the challenge of how to source and prepare based on accountability and quality while also meeting fast food price points. Like many people anxiously awaiting the opening of Locol, we're curious to see what's in store.
Nick Brown
Nick Brown is the editor of Daily Coffee News by Roast Magazine. Feedback and story ideas are welcome at publisher (at) dailycoffeenews.com, or see the "About Us" page for contact information.