A new collaborative roasting facility called The Lab is currently in soft-opening to pros and the public alike in Tampa, Fla. It is the latest in a series of openings of such establishments across the United States and beyond.
In the past five years or so, the collaborative roastery phenomenon has spread from just a couple isolated outposts in Brooklyn and Portland to almost a dozen around the world. In the American Northeast, Northwest and Southwest, these facilities are providing access to roasting equipment, training, quality control, green buying connections and often a suite of other resources to help aspiring roasters either get started or scale up.
The Lab, the first business of this kind in the Southeast, was born from the collaborative partnership of Roberto Torres, president of the Tampa-based Blind Tiger café and boutique store, and Peter Davidson, founder of Zeal Coffee Roasters that was until recently based in the Tampa outskirt town of Lutz, Fla.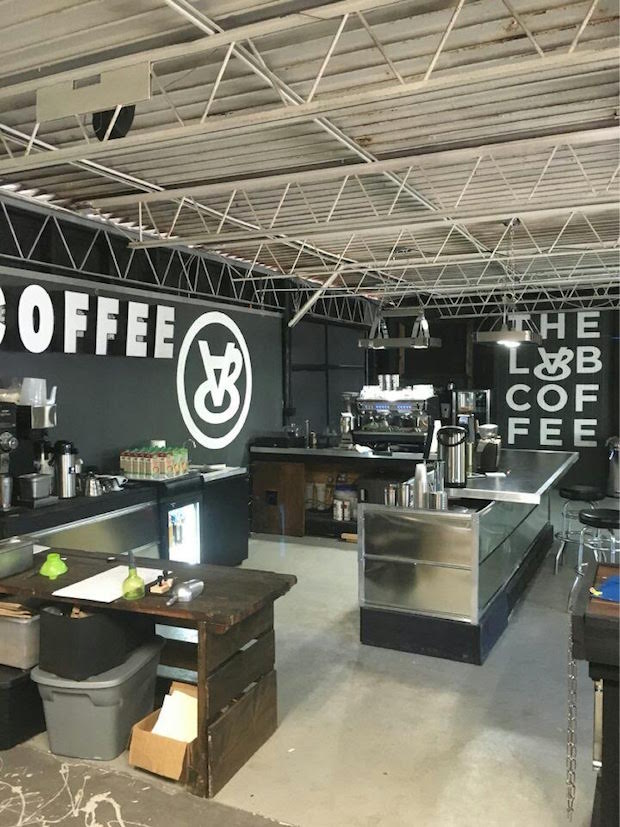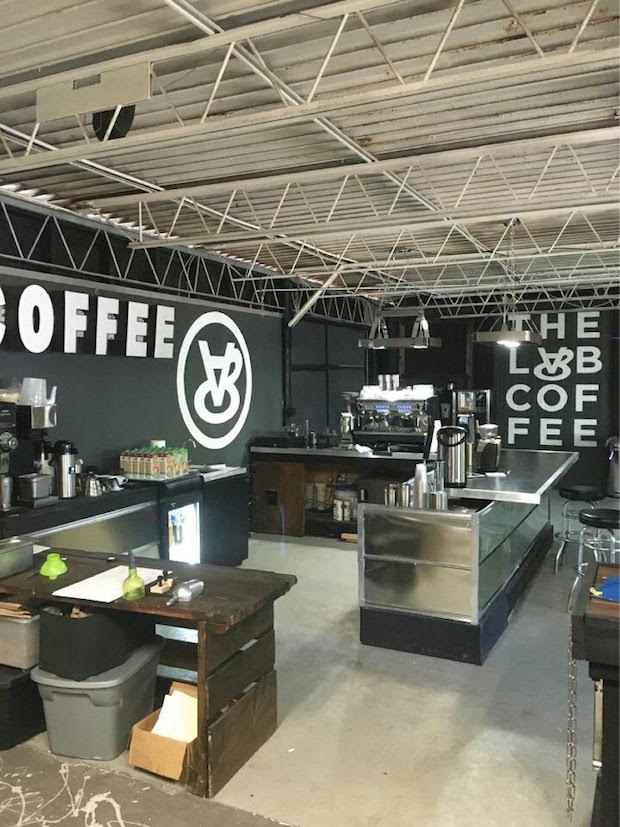 The two coffee companies pooled their resources to secure a space in the transitional, traditionally blue-collar North Hyde Park neighborhood of Tampa, and equip it with a 5-kilo-capacity Ambex YM5, cupping and packaging gear, and a Lab-branded retail café set-up that's all now open to the public. Torres told Daily Coffee News that an additional 20-kilo-capacity Ambex will be brought on board within the next two months.
Bling Tiger and Zeal are both now essentially co-roasting clients of the Lab, which also welcomed its first two newer clients into the fold in its first week operation — one restaurant bringing roasting in-house, and one online coffee subscription club. Tours, classes and events for the public, including workshops starting at $25 per half hour from which attendees come away with 10 pounds of their own finished, fresh-roasted coffee, are offered in addition to the incubation-like professional services for aspiring roaster startups.
Having majored in business and then worked as a CPA for eight years prior to entering the coffee and retail game, Torres knew from the onset that he wanted to do as much as possible with every resource at their disposal.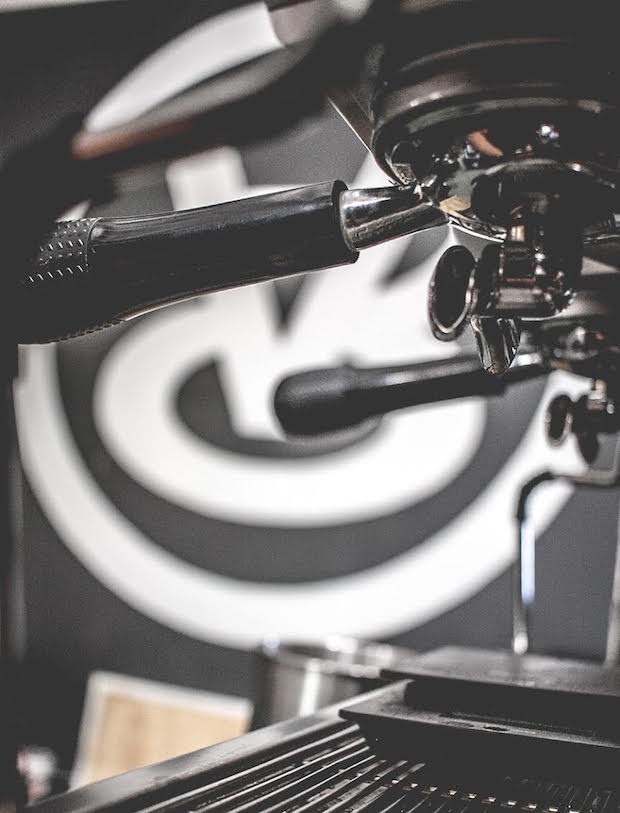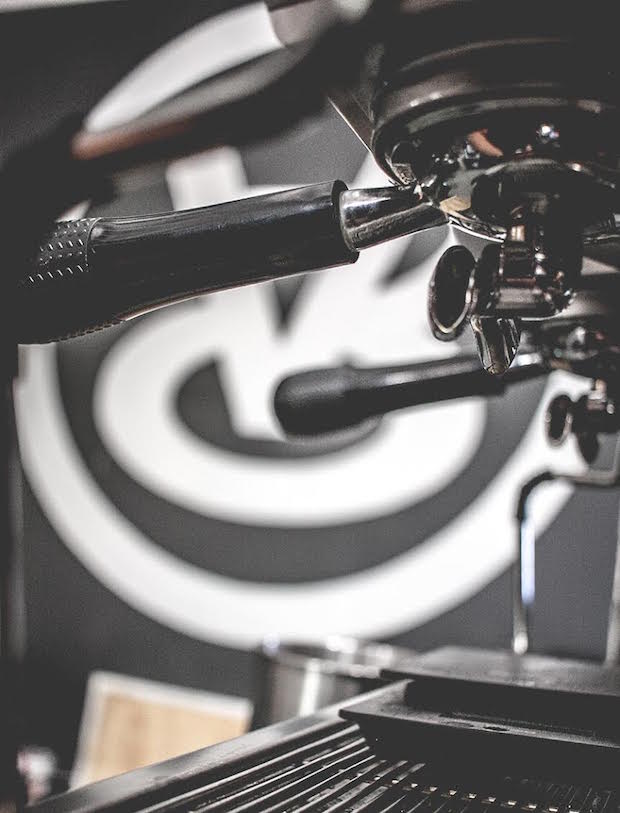 "Maximizing square footage, it's always a plus," said Torres. "We're going to be doing all these things. It only makes sense if it's an opportunity to connect to the public and it's open to the public. I think it would be doing a disservice to the coffee scene if the average joe doesn't get an opportunity to come and look and experience."
For aspiring coffee professionals, services at the Lab start with a two-hour introductory class, either one-on-one or in groups, that covers not only a basic overview of the equipment but also acquaints clients with cupping procedures, palate development, green coffee selection and other details. Torres insists that anyone that touches the roaster have his or her own insurance, and that all aspiring businesspeople obtain all necessary permits and licenses with the FDA and other authorities prior to availing themselves of services at the Lab.
For experienced professionals looking to scale up, the Lab begins with a $1,000 class that comes with 200 pounds of coffee and a more in-depth introduction to the particulars of safe use, advanced techniques and maintenance on the available equipment. A senior Blind Tiger barista is currently undergoing Q training, and should be one of Tampa's first licensed Q-graders within the coming weeks should all go well. That staffer's expertise will be incorporated into Lab services, and Torres is also investigating ways to connect clients with business consultants and other resources in entrepreneurship provided through local universities.
Torres, who moved to the US from his native Panama in 1995 and just weeks ago welcomed a second child into his family, is enthusiastic about supporting and growing his local specialty coffee scene, disagreeing with any notion that the Lab is creating competition either for Blind Tiger or Zeal.
"We are the open-source generation. We don't see the community or potential new businesses as a threat. If anything I see them as an ally," said Torres. "We're not competing for the same customer on the specialty craft level. We're competing against gas stations, against McDonalds, against Burger King, against fast food or anybody that puts out a cup of coffee for a dollar."
Looking ahead, Torres reported that the third Blind Tiger location is slated to open just down the block from The Lab within three months, and he plans to open at least one café per year for the next three years.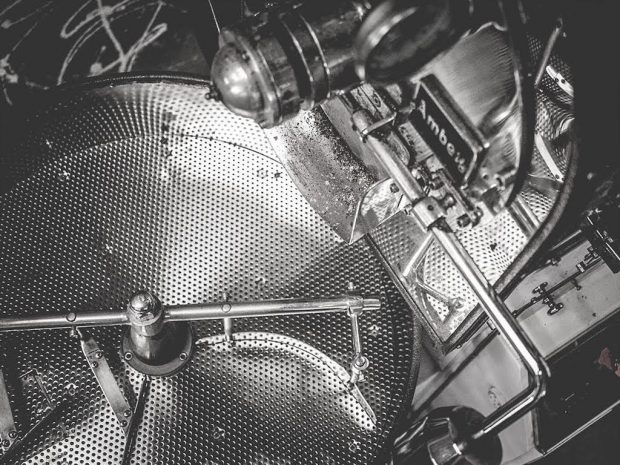 Davidson, meanwhile, is hoping to secure the first standalone retail storefront for Zeal within the next six months, though his primary focus will always be roasting for the wholesale market. The Lab is currently in soft-opening mode, with an official grand opening ribbon-cutting ceremony planned for Memorial Day.
"Not only are we excited because we're getting in on the ground floor of this movement," said Torres of the collaborative roasting trend, "but we're excited to be the ones bringing it to Tampa."
Howard Bryman
Howard Bryman is the associate editor of Daily Coffee News by Roast Magazine. He is based in Portland, Oregon.