Coffee history can move quickly, making Tampa, Fla.-based roaster/retailer Buddy Brew Coffee something of a pioneer in statewide coffee scene, despite the fact that the company opened its first storefront just six years ago.
"We had a pourover bar and nobody knew what the heck we were doing. That was an indication of where the market was then," Dave Ward, who founded Buddy Brew along with his wife Susan, recently told Daily Coffee News. "When we first started, we had no idea what the demand for something better actually was, especially in the Tampa area. Our timing in the marketplace was spectacular, and fortuitous."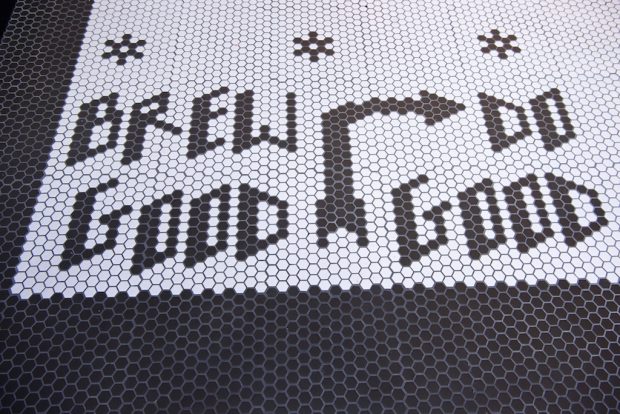 Buddy Brew's growth has resulted in the opening of the company's fourth brick-and-mortar location last month at 1605 Snow Ave., in Hyde Park Village, featuring custom tile work, woodwork, marble countertops and built-in retail displays designed by the Wards and their longtime interior design partner Mary Beth Courier of Oxford Design Studio.
The bar features a Modbar system for espresso, supplemented by Mahlkonig K30 Twin and K30 Single grinders, while the manual bar features a Mahlkonig Kenia grinder and wide range of brewing devices that are tested for ideal pairings with each of Buddy Brew's available roasts.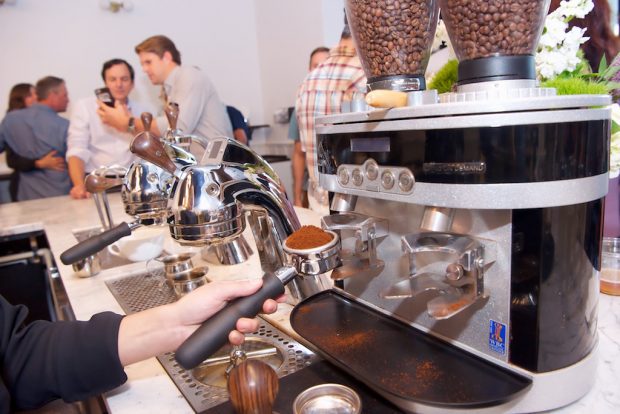 Ward said that outside of certain equipment used for coffee preparation in each Buddy Brew location, each store is designed to fit its neighborhood and immediate surroundings. The company is already preparing to open a fifth location at the Tampa International airport later this summer or early fall.
With what Ward described as "tons of capacity" in the roasting department, the company plans to also expand wholesale operations later this year, while always looking ahead to even more cafés.
"We never set out to be a mom and pop shop," Ward said. "Our goal has always been to be a national player in the specialty coffee market. So, will there be more Buddy Brews? Oh yeah, there will be a lot more buddy brews."
Ward sees loads of potential for specialty coffee in Tampa, and farther afield throughout Florida and the American Southeast, adding that he's pleased to have been seeing several new small, quality-focused shops and micro roasters popping up around the area.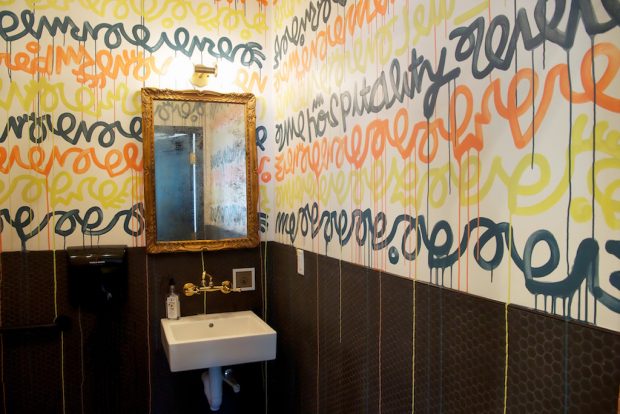 Yet in his business and others in the emerging specialty market, Ward recognizes a fine line between growth and QC. "In order for us to do what we do we're freakish about control," he said. "The game we play has to be led by quality."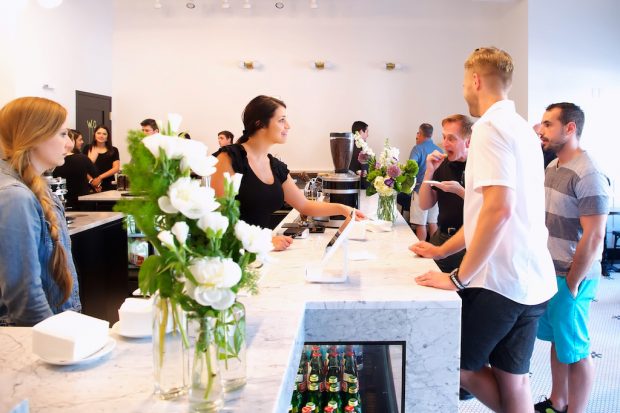 Nick Brown
Nick Brown is the editor of Daily Coffee News by Roast Magazine. Feedback and story ideas are welcome at publisher (at) dailycoffeenews.com, or see the "About Us" page for contact information.