About six months ago, San Diego, Calif.-based roaster Libra Coffee entered the scene with an online-only fresh-roasted coffee subscription plan, the proceeds of which fuel the company's mission to bring drinking water filters to areas at origin with lack of access to clean, safe water.
It's an enterprise that endeavors, in at least one of many very important ways, to align the dramatically imbalanced scales of equity in the coffee supply chain — hence the company's adoption of the astrological symbol of Libra.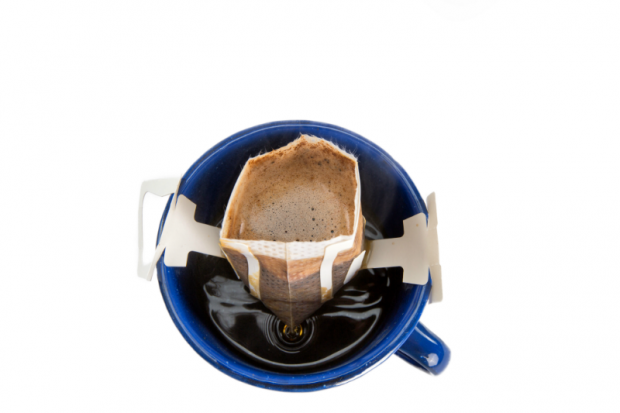 Yet just as NASA recently reminded us that even the date ranges associated with astrological signs change over time, so too does the sales model of an altruistic coffee roaster. In juxtaposition to the inaugural system of delivering fresh-roasted coffee to people's doors for home consumption, Libra is now also encouraging consumers to brew their coffee on the go with Pourtables, a new product aimed specifically at unseating instant coffee as a method of brewing in the wild.
"We have 'home' and 'away'," Libra founder Eric Medina told Daily Coffee News of the newly differentiated offerings. Targeting hikers and campers, long-distance cyclists, travelers or anyone else outside a home kitchen, Pourtables contain Libra's ethically sourced and small-batch-roasted coffees, preground and sealed inside a ready-to-brew pourover-type paper filter that has its own spreadable arms for balancing atop any cup or vessel, with no rigid additional cone or brewer required.
"People are getting tired of the city and being on their computers. They're wanting to take a break. That's what inspires me to get out of town," said Medina. "Bring some Pourtables, a tent, a Jetboil, and I'm outta here."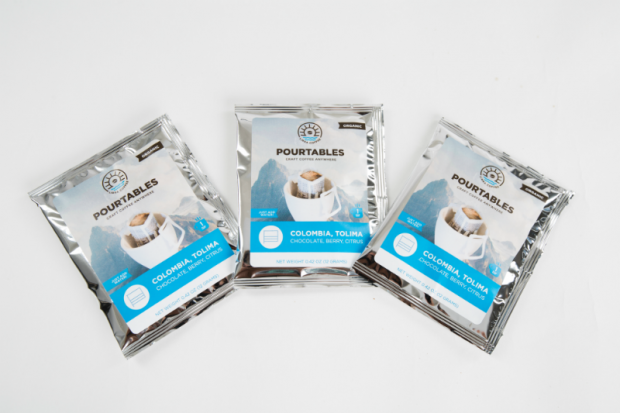 Medina does the sourcing, roasting and packaging of all Libra coffees himself, and wants his customers not only to appreciate the level of care and effort he puts into every product, but also to feel the personal connection. To that end he now eschews any additional sticker or label on the craft bags in which he packages Libra whole bean coffees, opting instead to write the information by hand on the flat bottom part of the bag, providing a personal touch beneath an otherwise minimalist aesthetic.
Meanwhile, Medina also notes the rising tide of preground products as exemplified by recent rollouts by likes of Blue Bottle and Colonna Coffee, both of which are high-profile quality-oriented brands launching preground products.
"The quality is absolutely there with this product, 100 percent," Medina contended. "It's better than some of the coffees that I make myself with my Kalita."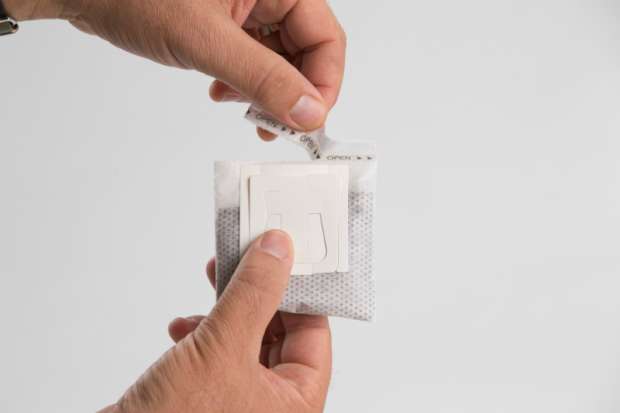 While the sealed paper filter with fold-out arms was a product developed recently by another company, Libra maintains complete control over the coffees, roasts and grinds inside them, as well as the product's branding and fulfillment. Medina is working on finding distribution into camping goods retailers and online marketplaces, seeing plenty of growth now and in the future with the outdoors market.
"Everyone's going hiking. It's becoming more of a thing," Medina said. "I think people are starting to appreciate nature more now that people are freaking out about climate change and whatnot."
At the same time, whether the coffee is enjoyed at a campsite or on the couch, it almost doesn't matter to Medina.
"I'm trying to create innovative products that will help me fulfill the mission of the company, which is just to provide clean drinking water to those in need," he said. "If I can create great products, I can give back more. I'm sticking to that promise. I really believe that this is something bigger than just selling a product. That's what I'm driving for, and after this product it'll be something else."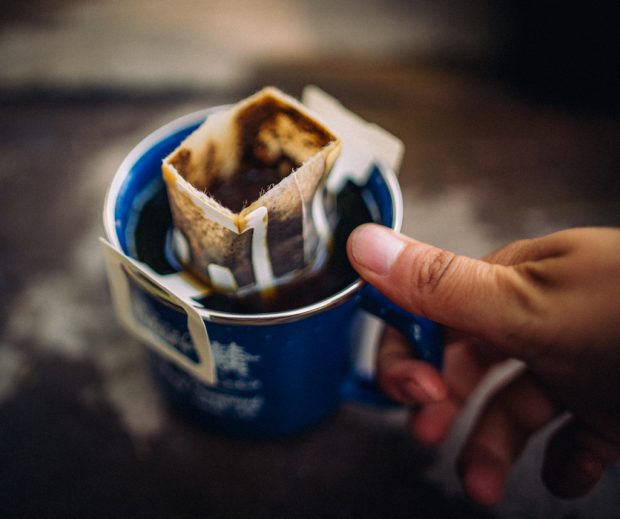 Medina has carefully begun to develop a roster of wholesale clients and hopes someday to be able to open a flagship brick-and-mortar Libra Coffee location. For now, noting that the holidays are right around the corner, Medina hopes to get the message out to consumers in time for them to see the affordable gifting potential of a 10-pack of Pourtables for the coffee-lovers in their lives.
"It should be on every holiday gift guide," said Medina. "That's how I look at it, and I have to figure out how to do that."
Howard Bryman
Howard Bryman is the associate editor of Daily Coffee News by Roast Magazine. He is based in Portland, Oregon.