Naturally it can get a little windy from time to time when working outdoors, although specialty coffee might just sweep you off your feet, as happened with Foundation Coffee Company .
The coffee company originated as a sort of showroom for Outdoor Impressions, a Riverview, Fla.-based company that designs and installs custom outdoor kitchens, patios, fire pits, pergolas and other luxurious fair-weather environments. In the past year and a half Foundation has essentially stolen the show, growing into a second retail cafe and now an accompanying roasting company.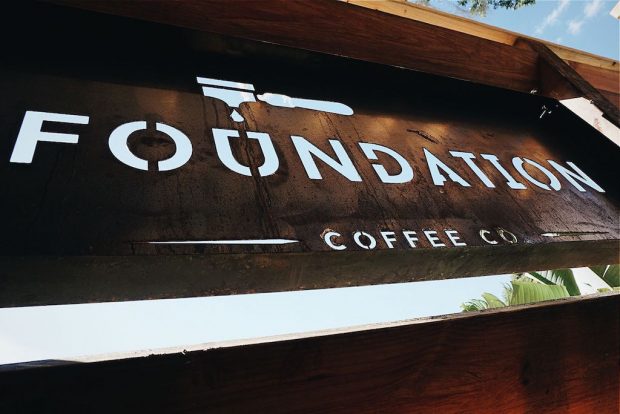 With a taste for Tampa's high-quality specialty coffee but none convenient enough to their Riverside office, Outdoor Impressions and Foundation Coffee cofounders Jason and Emily Smith decided to utilize an outdoor space adjoining their office to both showcase their kitchen and patio-building expertise while also catering to their yen for top-shelf brews.
"We were like, 'Man, how can we get more and more people to come in here to see what we're doing with our spaces and our patio areas, but not make them feel like we're trying to sell them stuff all the time?'" Jason Smith told Daily Coffee News. Smith's palate for fine coffee was only just beginning to expand at that time, after his brother-in-law, who worked at Tampa specialty coffee market pioneer Buddy Brew, had given him a Chemex brewer for Christmas, enabling him to experiment with some of the Tampa roaster's single-origins and blends.
"I've always drank coffee, but from a construction point of view, it's just a black cup at the end of a hallway, sitting in the pot, just burnt. I was always a cream-and-sugar kind of guy," said Smith. With the right brewer and beans, though, he quickly came to recognize the standalone beauty of different coffees in their own right.
In late 2015 the Smiths opened Riverview flagship Foundation Coffee location, with a coffee bar and seating counter built into a mobile trailer opening onto a lovely, fully outdoors patio space complete with fire pit, pergola and comfortable furniture.
"We knew we wanted to be a multi-roaster site," Smith said of the bar, which is equipped with a Mahlkonig Peak grinder paired with a soon-to-be-upgraded Nuova Simonelli Appia espresso machine, and with Baratza Fortes grinding for a "slow bar" focused on Not Neutral Gino single-cup pourovers. Hoppers have been filled with offerings from roasters such Sweet Bloom Coffee Roasters, Heart, ReAnimator, Ruby Coffee Roasters, and Parlor, among others.
Having found success on the Riverview patio, a few months later came the opportunity to open a second location inside a historic building in Tampa Heights. In a 1,600-square-foot facility with a 1,200-square-foot adjoining courtyard, the company again showcased both its fields of expertise: Luxurious design and excellent coffee, with a "murdered out" Linea PB for espresso, a wall-mounted rack of six fascinating Kyoto-style cold brew drippers, Fetco for batch and a Curtis hot water station for pourover.
"In Florida it's kind of the Wild, Wild West in specialty coffee," Smith said of what they discovered as they endeavored to bring the more advanced coffee practices of regions like the West Coast and the Northeast to their home market. "When you get into Florida it's just a wide-open market. There's not a lot of people doing what we're doing down here."
As expenses for roasted coffee at Foundation started to add up, the time came for considering what savings might come from bringing roasting in-house, although it wasn't a move they'd make without a passionate and skillful roaster on board. Enter loyal Foundation customer and avid home-roaster Dan Connor. At just the right time, Connor approached Smith about the possibility of Foundation working some of his home-roasted product into the multi-roaster lineup. "I said, 'I got one better for you. He about we front up the buildout cost and the roaster, and you be our head roaster?'"
At that point, Connor became a co-founder of Foundation Roasting, which occupies its own space in Riverview, where he runs Artisan roast-logging software to track his craft on a 10-kilo-capacity Proaster and a 500-gram sample roaster acquired through Mill City Roasters. The roasting business is technically a separate, "sister" entity from Foundation Coffee Co., and Connor has been developing roasts for months.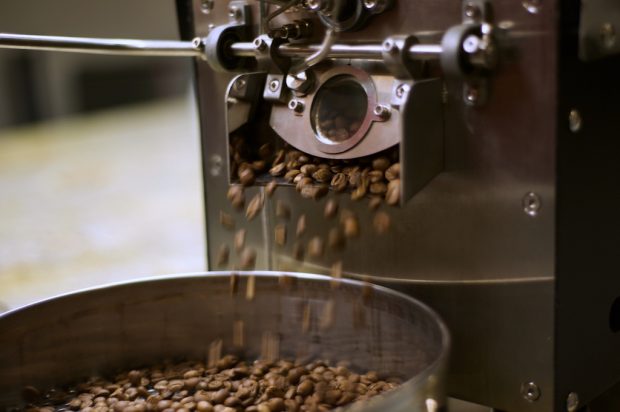 "Looking at all the hard work the farmer puts into this seed is not something I take lightly," Connor said. "The sheer amount of times these farmers sort their coffees to obtain the highest quality product, I believe it deserves our utmost respect. I take great responsibility over that process and hope that my roasts showcases the very best that coffee has to offer."
For the Tampa market, Connor said there's a place for bright, fruity coffees as well as crowd-pleasing, more developed sweetness, and though he may personally prefer the light stuff, he's aiming for Foundation to offer well-rounded variety.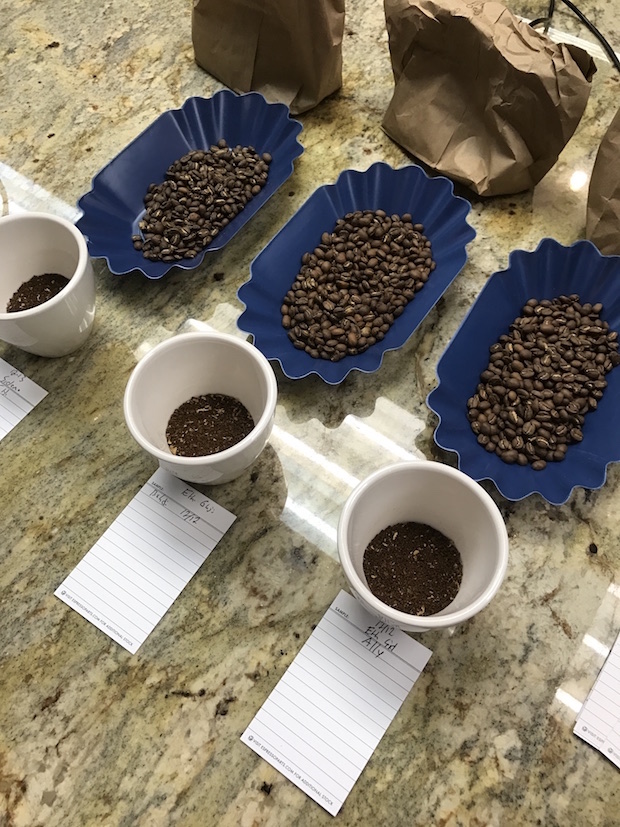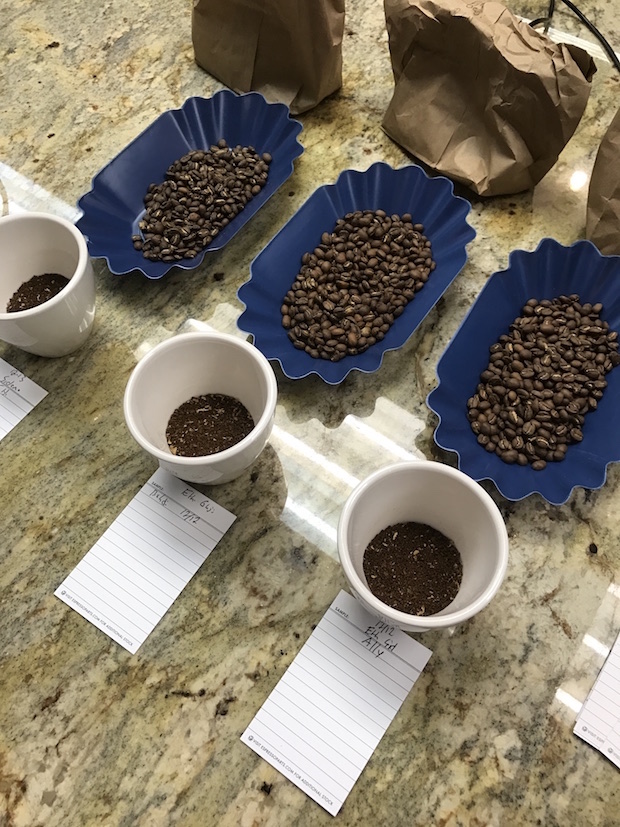 "In my mind, the best bean is one where I have allowed the coffee to showcase all of its natural taste as much as possible," said Connor, adding, "That doesn't mean every coffee we have is going to be super bright. Some coffees are better when trying to showcase their sweetness, and for us, that's such a good representation of the growing coffee culture we have here in Tampa."
Smith said the Foundation shops will always stick to their multi-roaster programs. "We do not want to be exclusive to ourselves, ever," said Smith, citing the craft beer practice of consistent "guest taps" as an inspiration. "We really want to focus on having variety."
Once they've successfully introduced their own house-roasted offerings into the mix, Foundation Coffee Company will continue to focus on retail growth, a slow entrance to the local wholesale market, and catering and event opportunities with a portable Barista Capsule espresso bar slated for delivery in January.
"We're just trying to get into the market and be respected and be valid and be true to what specialty coffee and what single-origin coffees can be," said Smith. "We're not trying to be the next Blue Bottle, although that would be fun."
Foundation Coffee Co. is located at 10020 Carr Road in Riverview and 1607 N Franklin Street in Tampa. 
Howard Bryman
Howard Bryman is the associate editor of Daily Coffee News by Roast Magazine. He is based in Portland, Oregon.