A great coffee shop offers a memorable experience not only by way of its quality drinks and foods, but also through its friendly service, educational opportunities and social atmosphere. As patrons leave such a place with a cup of coffee or perhaps a bag of beans, the warm feelings of quality and community are the real souvenirs. A new shop in Berkeley hopes to bring people in and send them off with exactly these takeaways: A warm, personable experience, with great coffee at the core.
Souvenir Coffee is expanding from wholesale and online retail into the café business with its first coffee shop, which is currently soft-opening in Berkeley, California. Goals for the 960-square-foot shop include not only excelling in the preparation and service of the coffees the company sources and roasts, but also to foster personal interactions, pay strong living wages and to be as progressive a member of the business community as possible.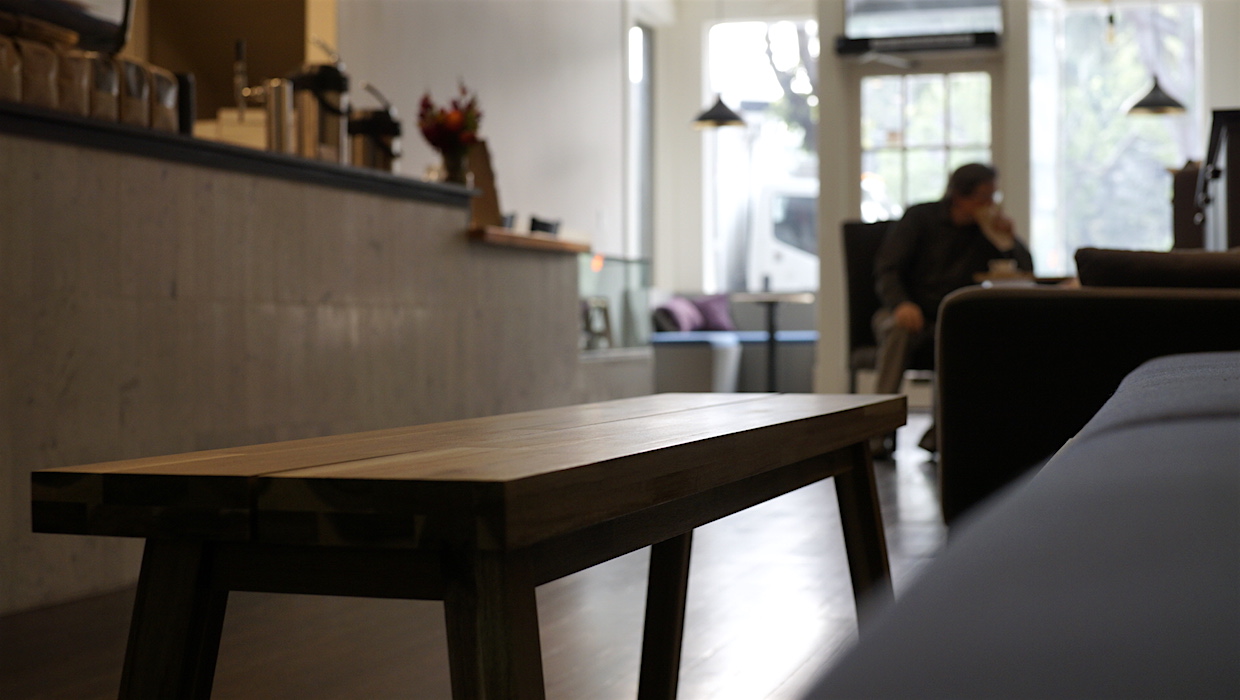 Souvenir has been roasting coffee in the Bay Area for a bit under two years, and continues to do so currently at the Bay Area Co-Roasters facility. What was at first a part-time endeavor ramped up last fall in with a push for growth on the regional wholesale scene, while they at the same time embarked upon the earnest search for a retail space, which Souvenir founder Jeremy Bled told Daily Coffee News will be the first of at least a few.
"We want to build ourselves up and have a bunch of shops like Stumptown, but then maintain a Ben and Jerry's type of corporate ethic," said Bled.
For the latter, Souvenir reaches out to local food banks and arts organizations to offer support and to get involved in various ways, and the company hopes to engage more as it manifests physically with a shop in the neighborhood. As for the coffee, which they source through the likes of Royal Coffee and Café Imports' small volume micro-lot off-shoot La Bodega and roast on either of CoRo's two Loring machines, they hope to bring everyone to the table by developing an array of profiles oriented to the tastes of both the younger and the older generations of coffee drinkers.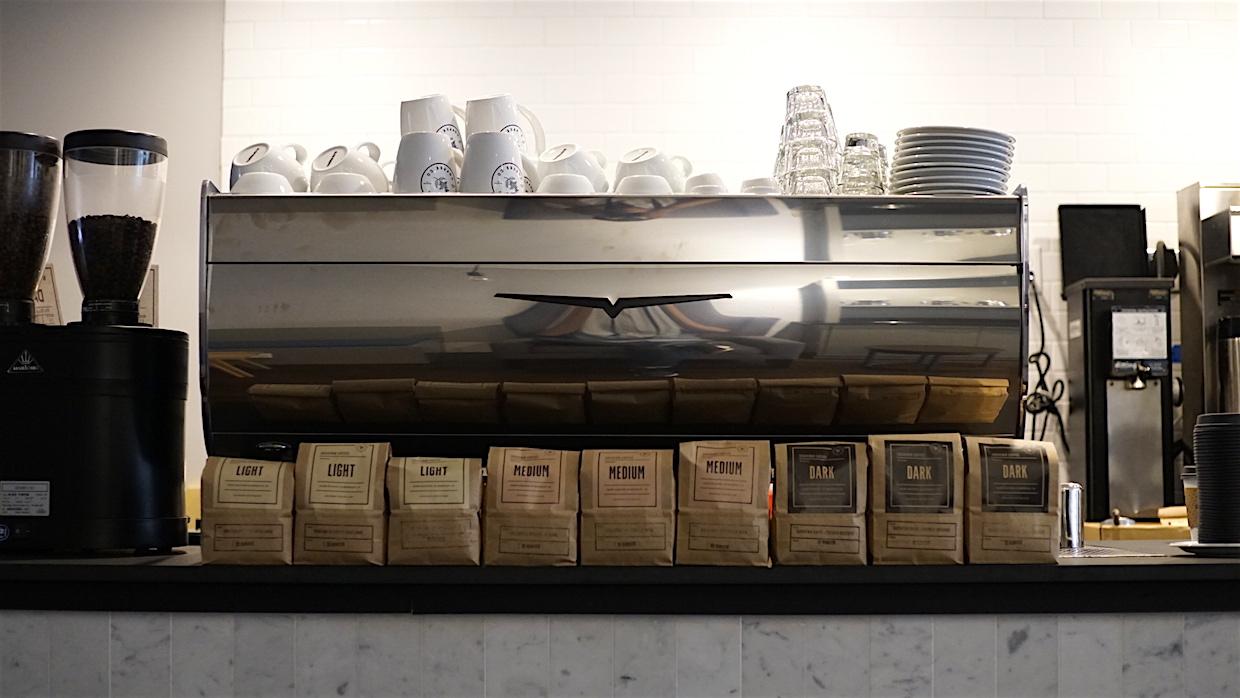 "We really want to please both the strict third-wavers who like the light roasts, but we ultimately know that where we live in Berkeley, there's a very strong second-wave, traditional coffee community that's here," said Bled, noting that for roasts on the darker end they're particularly careful in their bean selection and appreciative of Loring machines' sharp temperature control capabilities. "We've got it down to a science. Our dark roasts are drinkable to the light roast community."
A bean's journey behind the counter is routed first through one of the two hoppers on a Mahlkonig K30 Twin grinder for an espresso extraction on a volumetric Victoria Arduino Black Eagle espresso machine, or else a Ditting KR1403 for Fetco batch or manual brew. Nitro and still cold brew are available on tap, and food will be of the grab-and-go sandwich and pastry variety, as the focus will remain squarely on the coffee.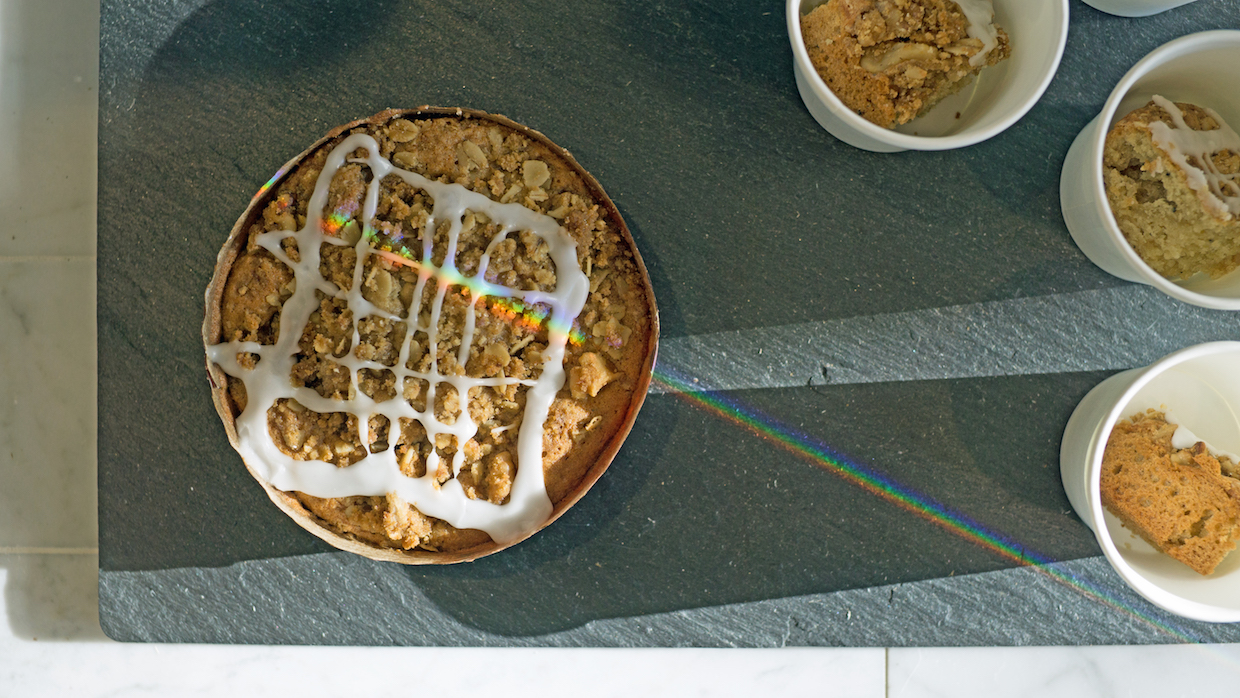 To encourage live interaction over downcast computation, most of the tabletops and related surfaces in the center and interior areas of the café are intentionally just big enough for the drinks and food, specifically to prevent cafe tables from becoming desks. Laptops are welcome at the window counter seating at the front of the shop, while the rest of the café features cushioned seating and tables of a height and arrangement that directs people's focus onto one another, with some booth-like side areas laid out for a bit more privacy.
For Bled, the coffee itself isn't the only souvenir he hopes to bring to Berkeley from his travels elsewhere in the world. "In Ethiopia and in Paris, places that are traditionally thought of as café cultures, people are much more social," Bled said. "You meet people — friends, family, strangers. We want to bring that back, too."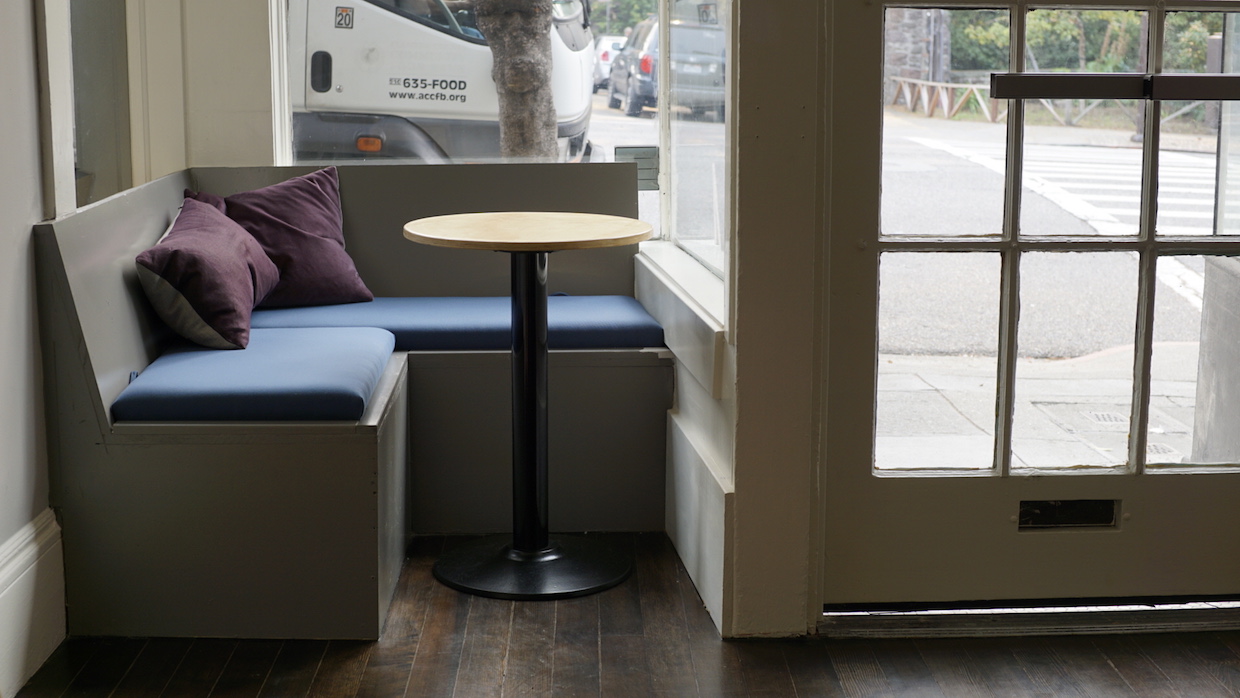 An outdoor patio awaits approval from the city and by the shop's neighbors before becoming an additional seating area. After the shop is fully up and running, Bled intends to reach out to friends in Addis Ababa with intent not only of beginning a sourcing program that deals with farmers directly, but also to open Souvenir coffeehouses in Ethiopia. He hopes to open one or two more cafes in the Bay Area within a year, and then potentially multiple more in Addis Ababa.
The first Souvenir Coffee shop is open now at 3084 Claremont Avenue in Berkeley.
Howard Bryman
Howard Bryman is the associate editor of Daily Coffee News by Roast Magazine. He is based in Portland, Oregon.