With 22 years in business as a wholesale roasting company and direct trade practitioner, Portland Roasting Coffee has opened its first standalone brick-and-mortar cafe.
Located just a block away from the company's East Portland roastery, the new flagship cafe at the intersection of SE Sandy Blvd. and SE Oak St. in Buckman will serve as a kind of testing ground for creative coffee experiments, according to Portland Roasting Coffee Retail Director Eva Attia.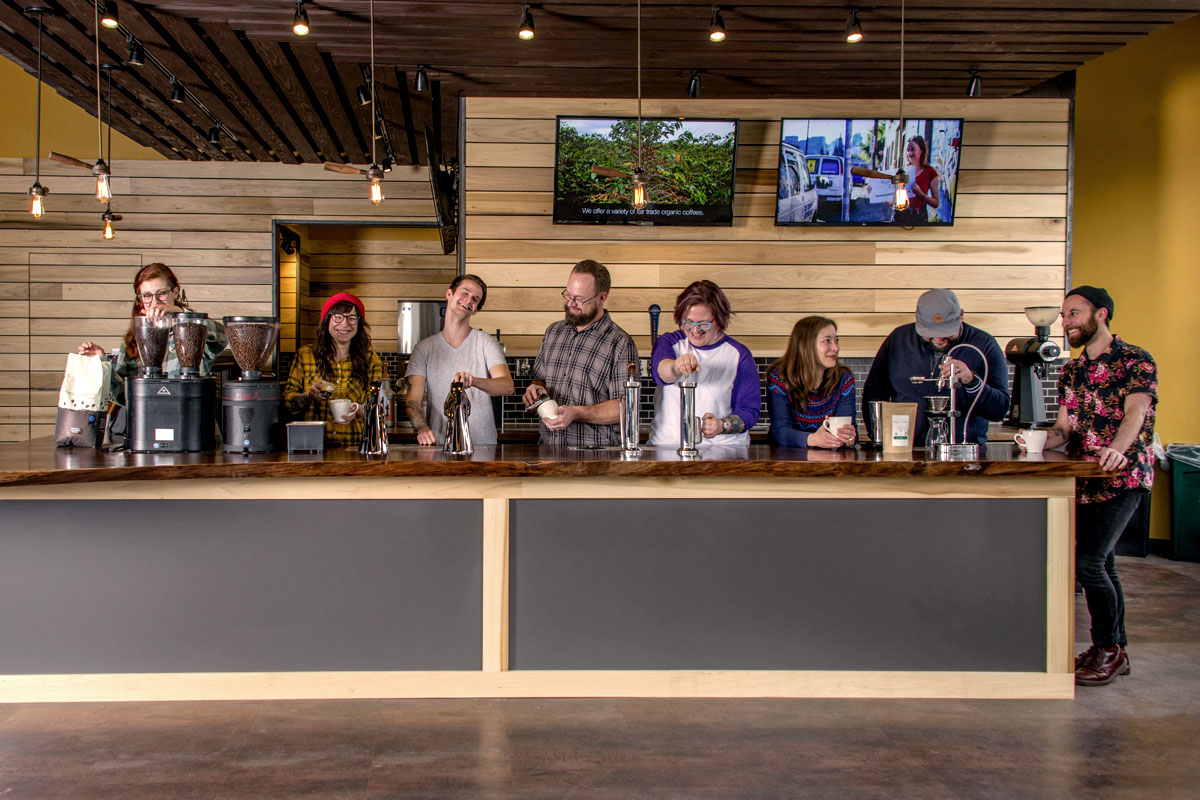 "It is PRC's first standalone brick and mortar cafe," said Attia, "as well as where we plan to test and experiment with new products and ideas that, if successful, we could roll out to our other locations."
PRC currently has three locations inside the Portland International Airport, as well as a tasting room at the roastery. The company is planning to open yet another retail store at the Pioneer Place mall in downtown Portland, with an opening anticipated for March, according to Attia.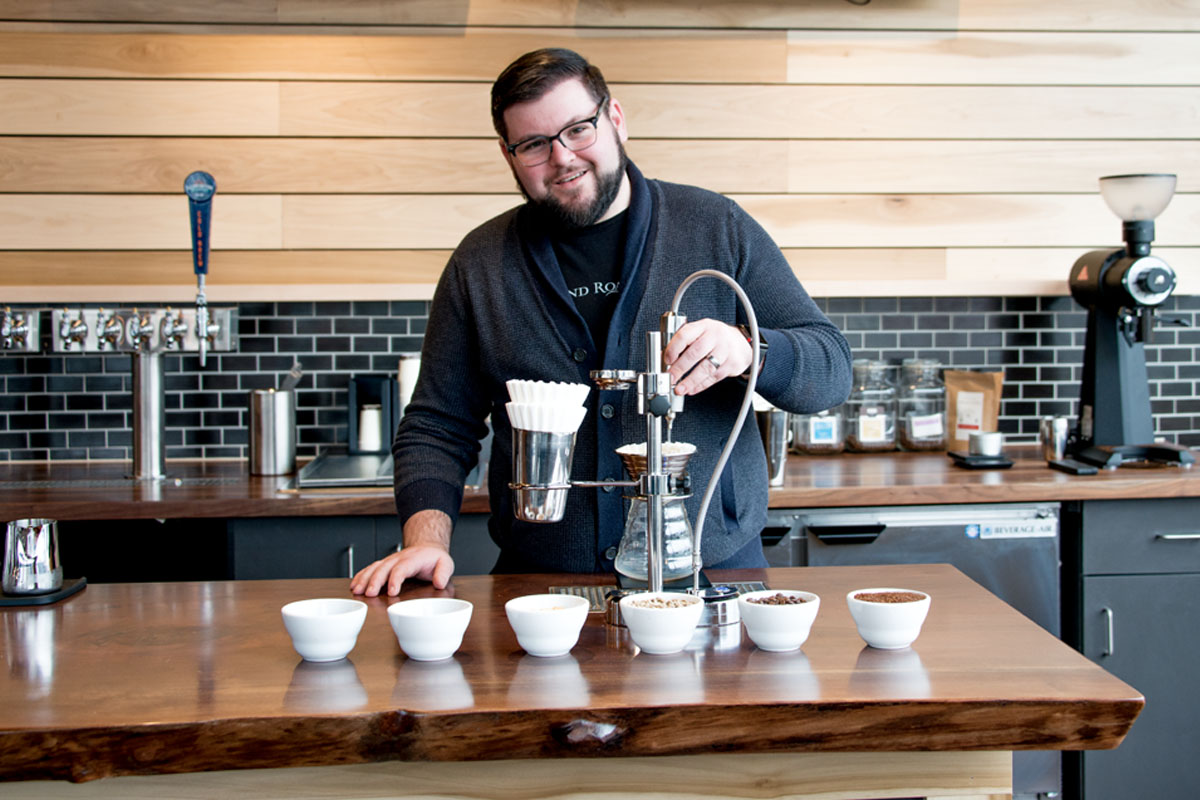 Asked whether there is any concern that the retail growth could stifle wholesale growth, Attia said, "The airport locations have increased our visibility and there's been a good response to them. We wanted to expand into retail to strengthen our brand presence and we believe it will only help our wholesale accounts, not cannibalize them… Having a retail presence enables us to have more of a "face" for our brand and allows us to better showcase who we are, which in turn will benefit our wholesale accounts."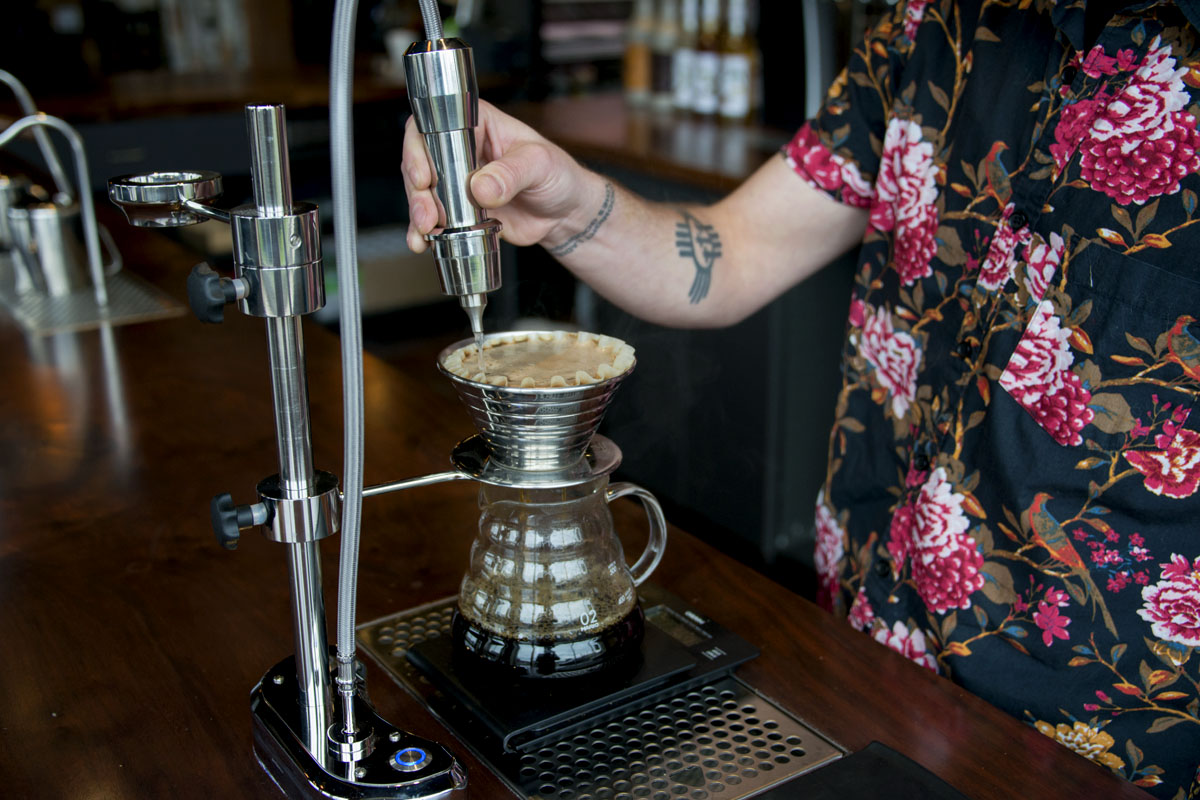 At the new flagship, which they're calling the Oak Street Cafe, a Modbar system is flanked by Mahlkonig K30 Twin and Peak grinders for espresso offerings and pourovers. The menu includes traditional espresso-based drinks, drip coffees, teas, blended beverages, seasonal drinks, a nitro cold brew blend, multiple single-origin cold brews, an in-house cascara soda, and sparkling tea and nitro chai from Portland's Smith Teamaker.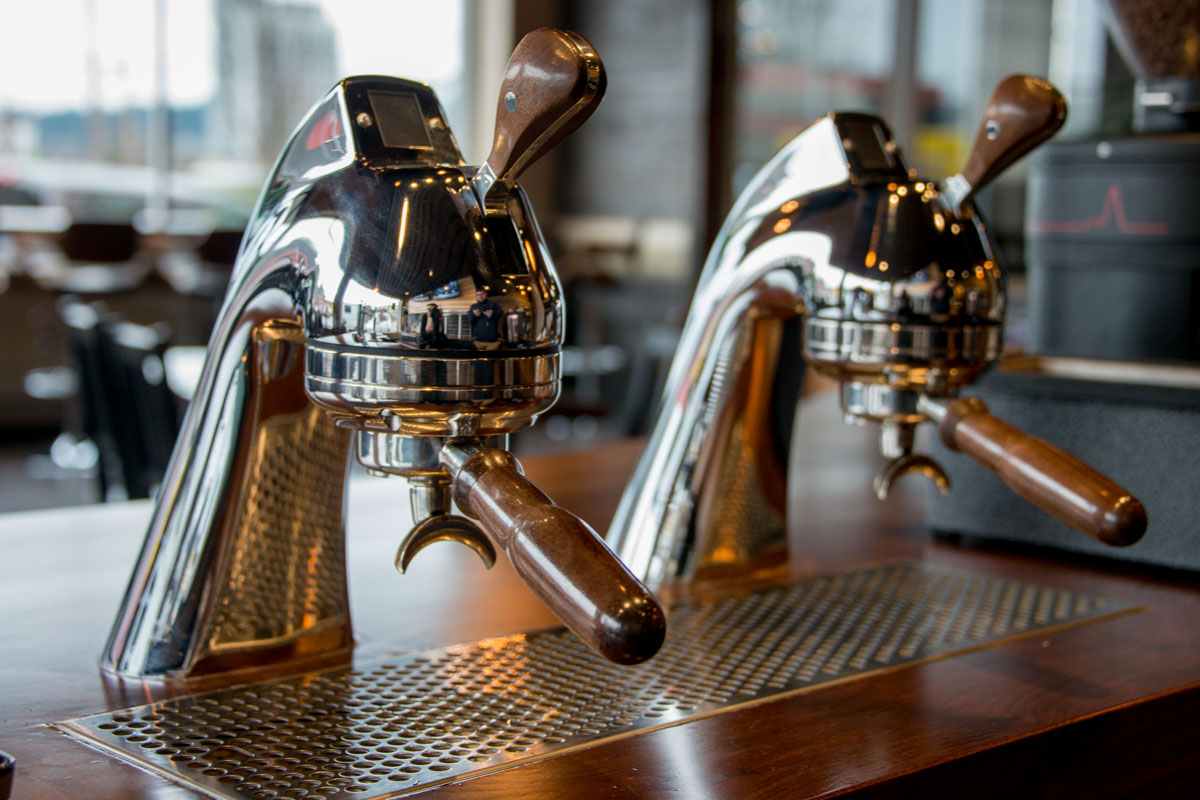 While the shop currently serves grab-and-go pastries, Attia said the food menu will soon be expanding, and the shop will also offer beer, wine and cocktails. The shop has been open since Jan. 25, and a grand opening celebration was held last week.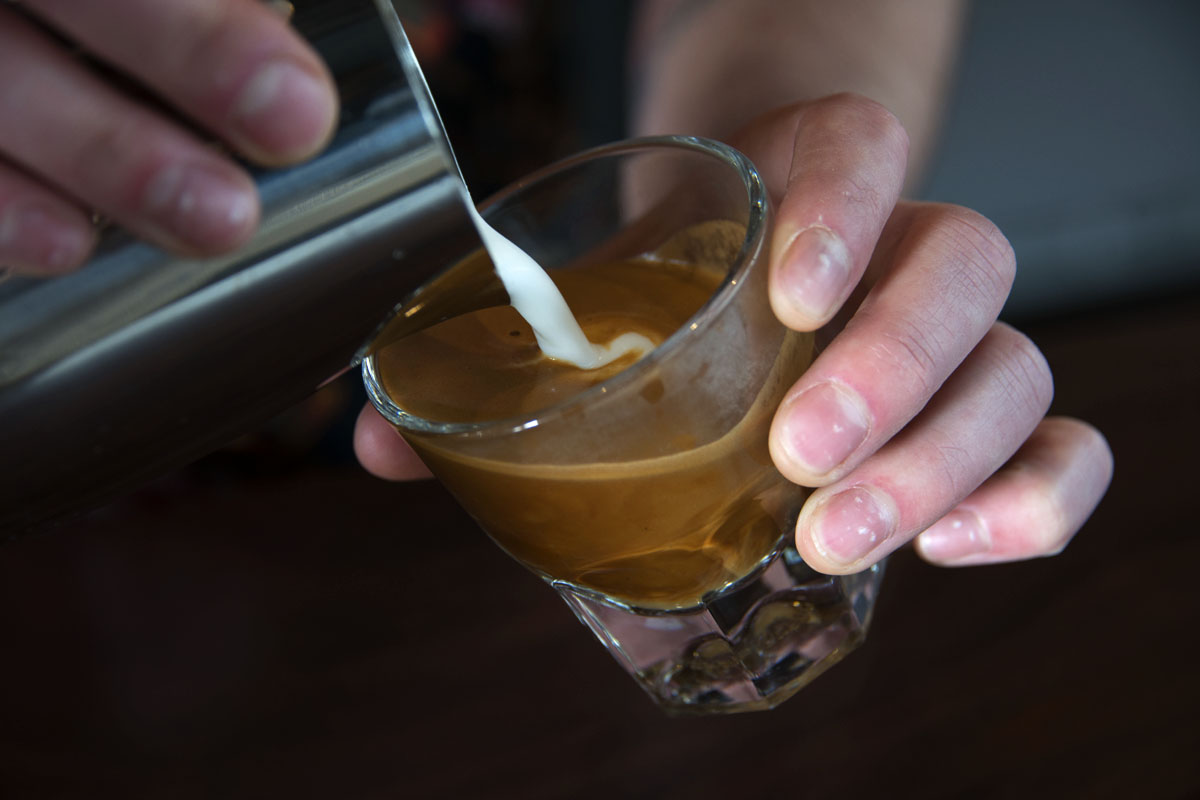 Portland Roasting Coffee's Oak Street Flagship is located at 815 SE Oak St. in Portland, Oregon.
Nick Brown
Nick Brown is the editor of Daily Coffee News by Roast Magazine.