Goodboybob Coffee, a 6-month-old cafe in Santa Monica, California, that caters to filmmakers, animators and editors, could make coffee a more immersive experience with assistance from augmented reality.
"Descriptions of coffees that are in the hopper will float on your phone screen as you're looking live at a barista or the espresso machine," Goodboybob Manager Ryan Fisher told Daily Coffee News. "With virtual reality, there are hopes of doing something more experiential. You could drink the coffee from a farm, [then] put a headset on and be at that farm, looking at it being harvested. That's the kind of stuff we're trying to gear up and figure out how to do."
Open since mid June of 2017, Goodboybob — named for owner Erich Joiner's shaggy Havanese pup, who's technically not allowed inside — is a specialty coffee shop with a sleek living room vibe. Slipped in among the offices of Illumination Entertainment, Rock Paper Scissors and Hulu, it's likely the only high-end coffee shop in the country to share space with a virtual reality theater.
"Like the artists who come in there, I wanted the coffee shop to be a work of art also," Joiner told Daily Coffee News. "We have a VR theater that spills into the sitting area of the coffeehouse."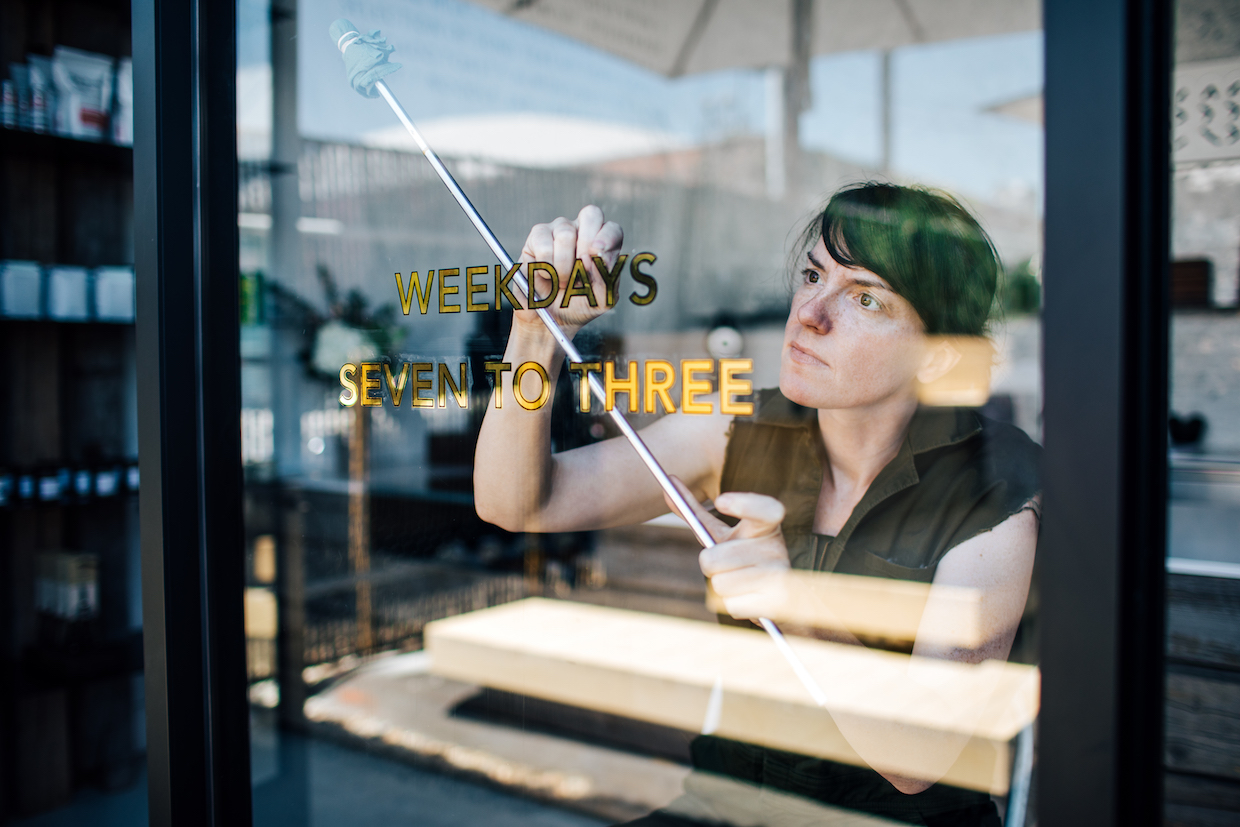 That provides the owners with some unique opportunities when it comes to coffee education. Because this is a passion project for Joiner it's all still in the brainstorming phase, but he and Fisher have talked about virtually taking people right to the coffee cherries ripening in the field. For example, it could start with with the ability to read digital details about the Colombia La Victoria on batch brew as it's poured into your mug.
"We're talking about going to these rare coffee providers and farmers and shooting a VR experience there," Joiner said. "You would get to see the coffee being harvested or picked, and after a minute you would cut to where it's being washed. You could feel like you were really at this farm in Nicaragua or Costa Rica or Colombia. You could then taste it, drink that coffee."
Joiner founded Tool of North America, a video production company, in 1995. He started Goodboybob as "a bit of a hobby," he said, having never been in the coffee business before. To run the shop he brought in Fisher, a co-owner of Commonwealth Coffee Roasters in Denver and a frequent barista competitor and competition judge. Fisher remains a co-owner of Commonwealth but is no longer involved in day-to-day operations.
Fisher streamlined Goodboybob's coffee program, focusing on batch brew, cappuccinos and lattes — "our bread and butter," Fisher said of the latter — as well as small-batch, high-end coffees roasted in San Diego specially for the shop. Vermont-based roaster Matt Borg, formerly of Handsome Coffee Roasters and Blue Bottle and now of Carrier Roasting Co., calibrates the roast profiles remotely with Fisher's input.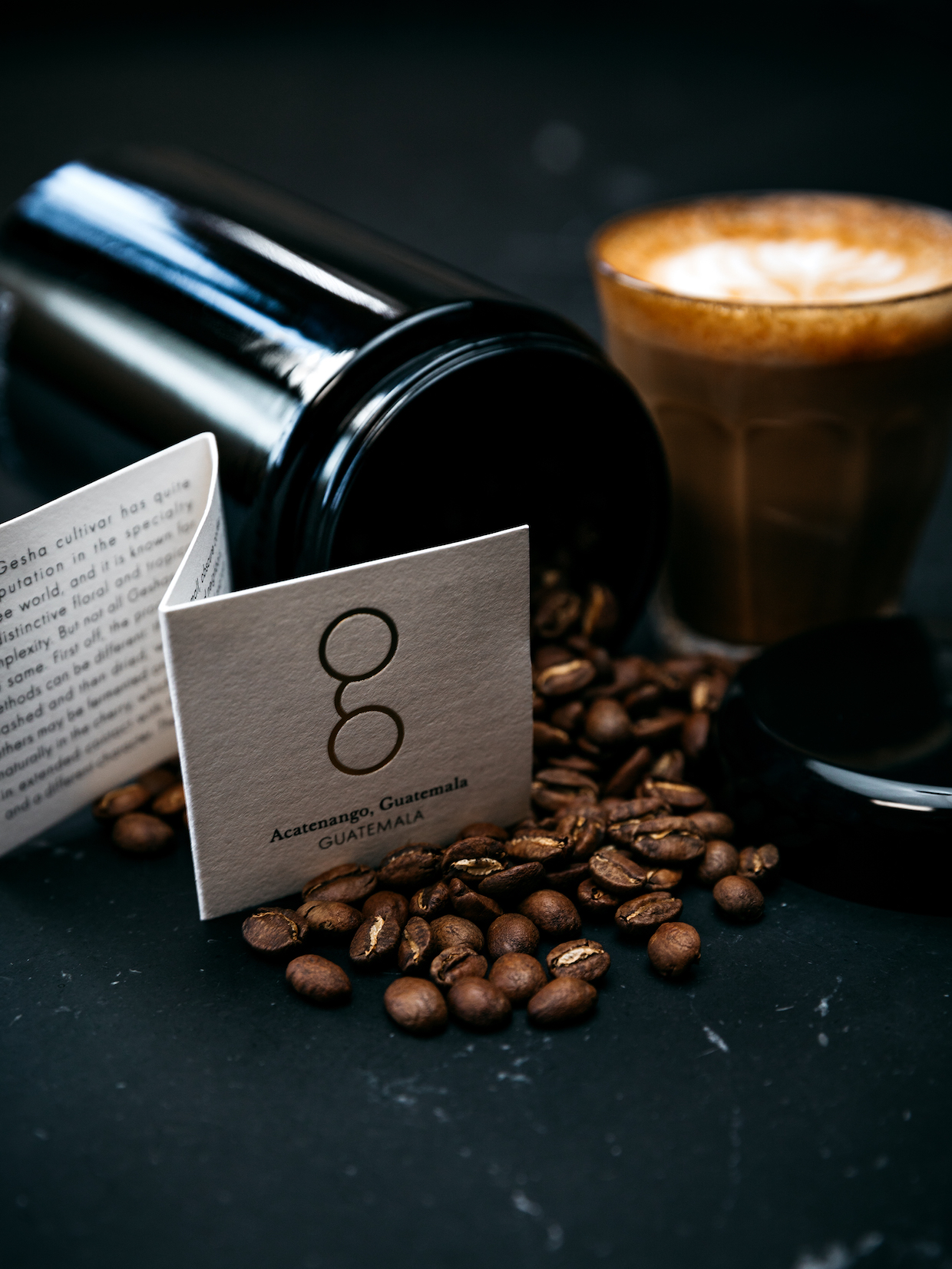 "We have our standard line up of coffees, six coffees at a time, and then I buy small lots of super high-end coffees," Fisher said, noting among those a couple of Cup of Excellence winners recently purchased for Goodboybob. Fisher is skeptical about the consistency of pourovers, so the cafe does them only on weekends as "a way to highlight stuff that's rarer and harder to find."
Goodboybob uses Mythos One Clima Pro grinders for espresso through a custom La Marzocco Strada machine, and Mahlkonig EK43 grinders for batch brew and pourovers. Like the batch brew, nitro coffee changes frequently. The cafe also makes its own almond milk, sweetened lightly with dates and flavored with cinnamon and vanilla extract.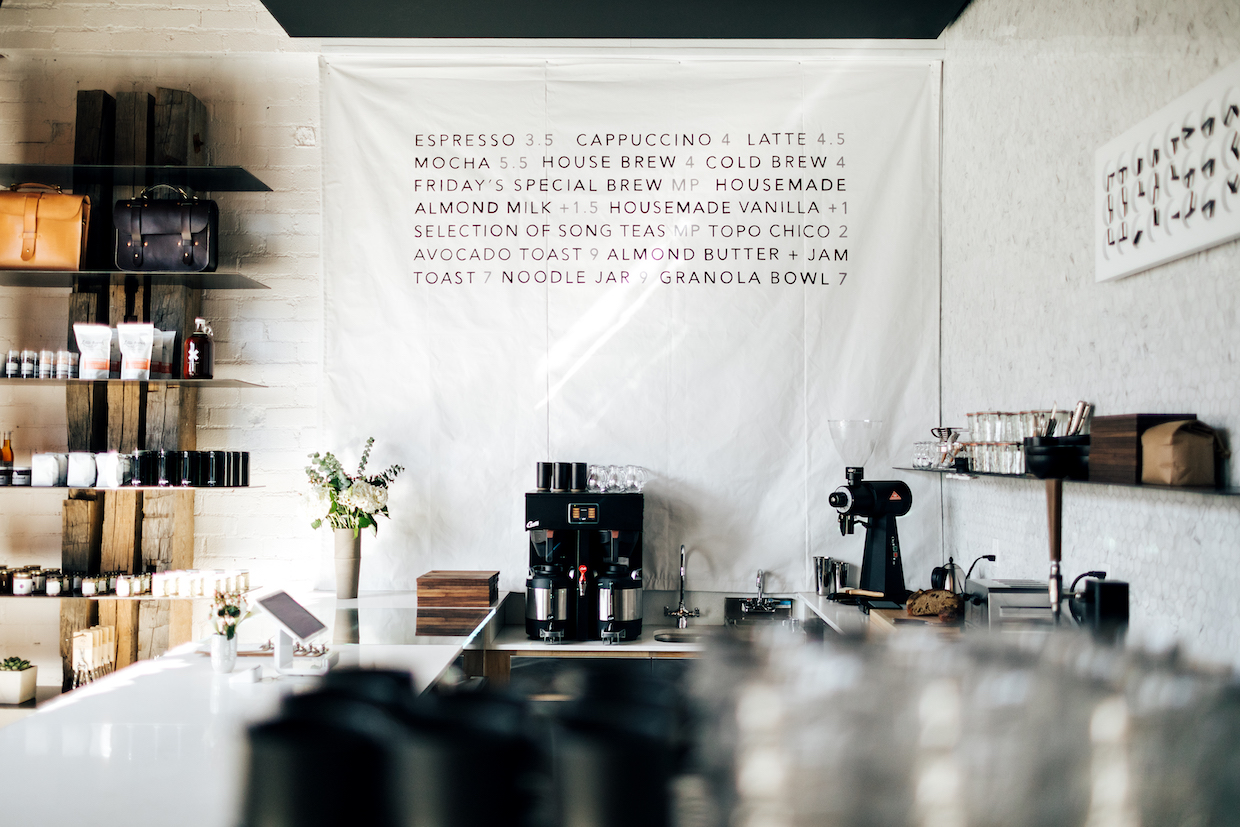 "It steams really well, it tastes great and we make it fresh every single day," Fisher said. "I knew we would need a great milk alternative, and we go through almost as much almond milk every day as we do dairy."
The food menu is short and portable — changing baguette sandwiches with ingredients like mortadella, figs and brie; croissants in flavors like spam and kimchi or strawberry and almond; avocado toast; and noodles served in twee little jars.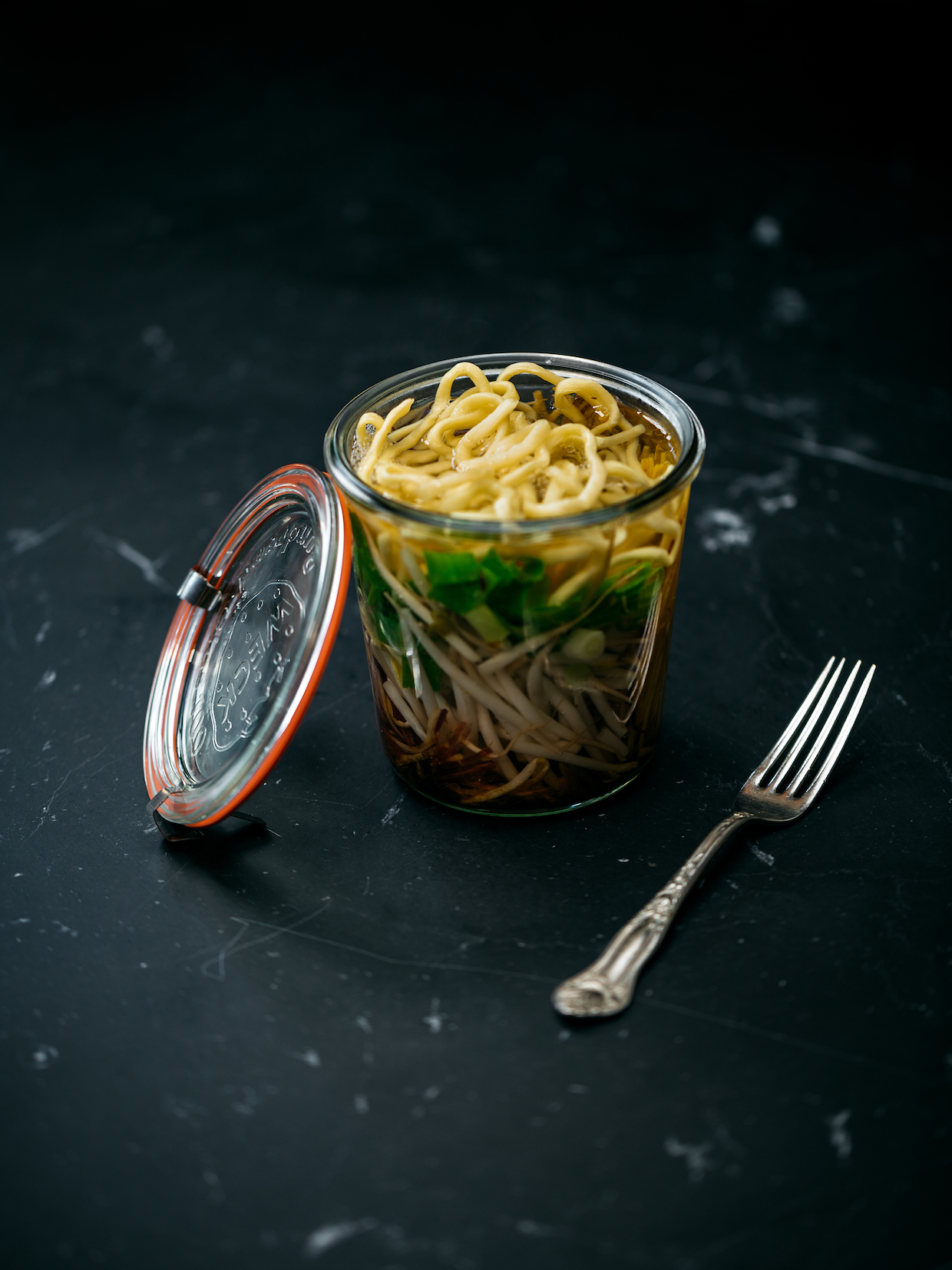 "We've really got this interesting following now," Joiner said. "It makes me so happy when I walk in and I look around, and there's so and so from an editorial place down the street, or a musician doing a demo, and they're all talking to each other, taking five minutes out of their day and enjoying this really nice cup of coffee."
For Fisher, though the virtual/augmented reality element of the cafe is still "aspirational," he's interested in what it could eventually look like for Goodboybob's diners.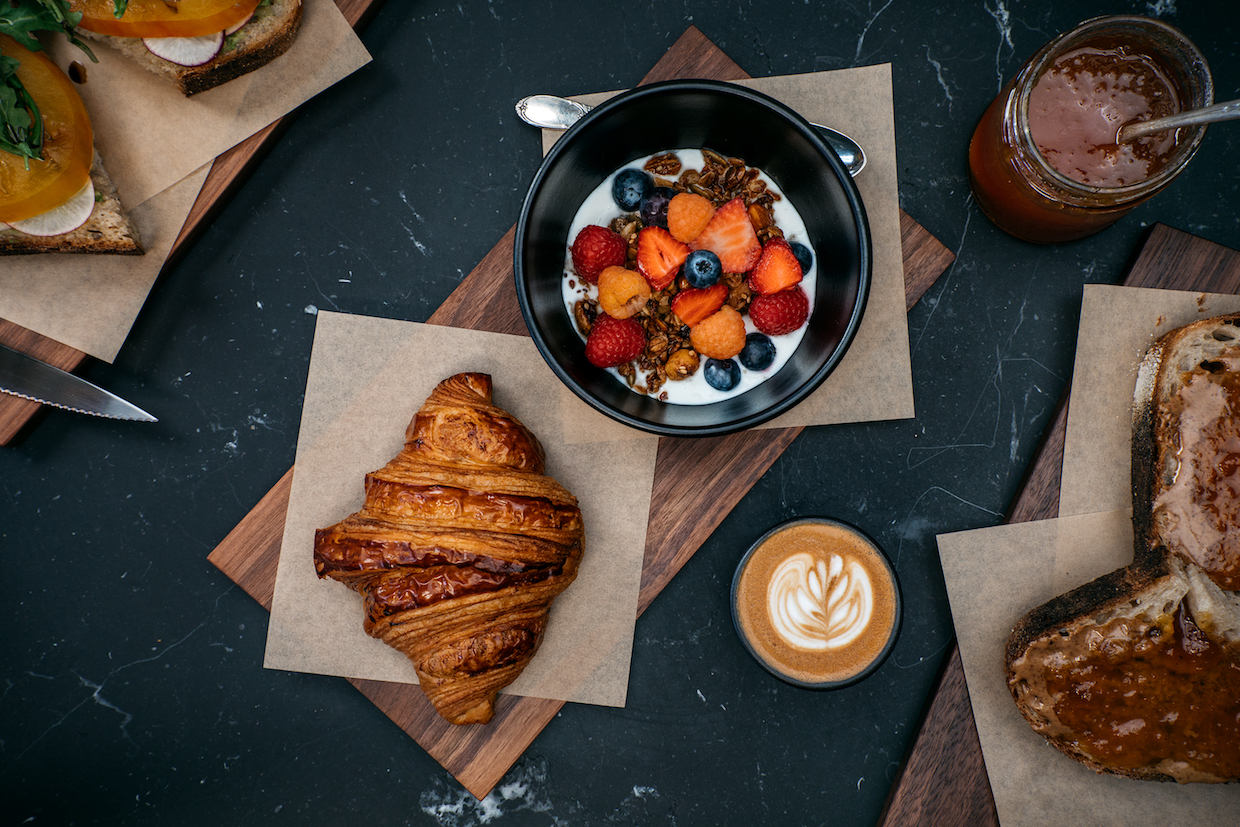 "Not many people take a week and go to a farm and see what it's like to harvest," Fisher said. "It could be cool to bring that to the public. They can see how much work goes into it."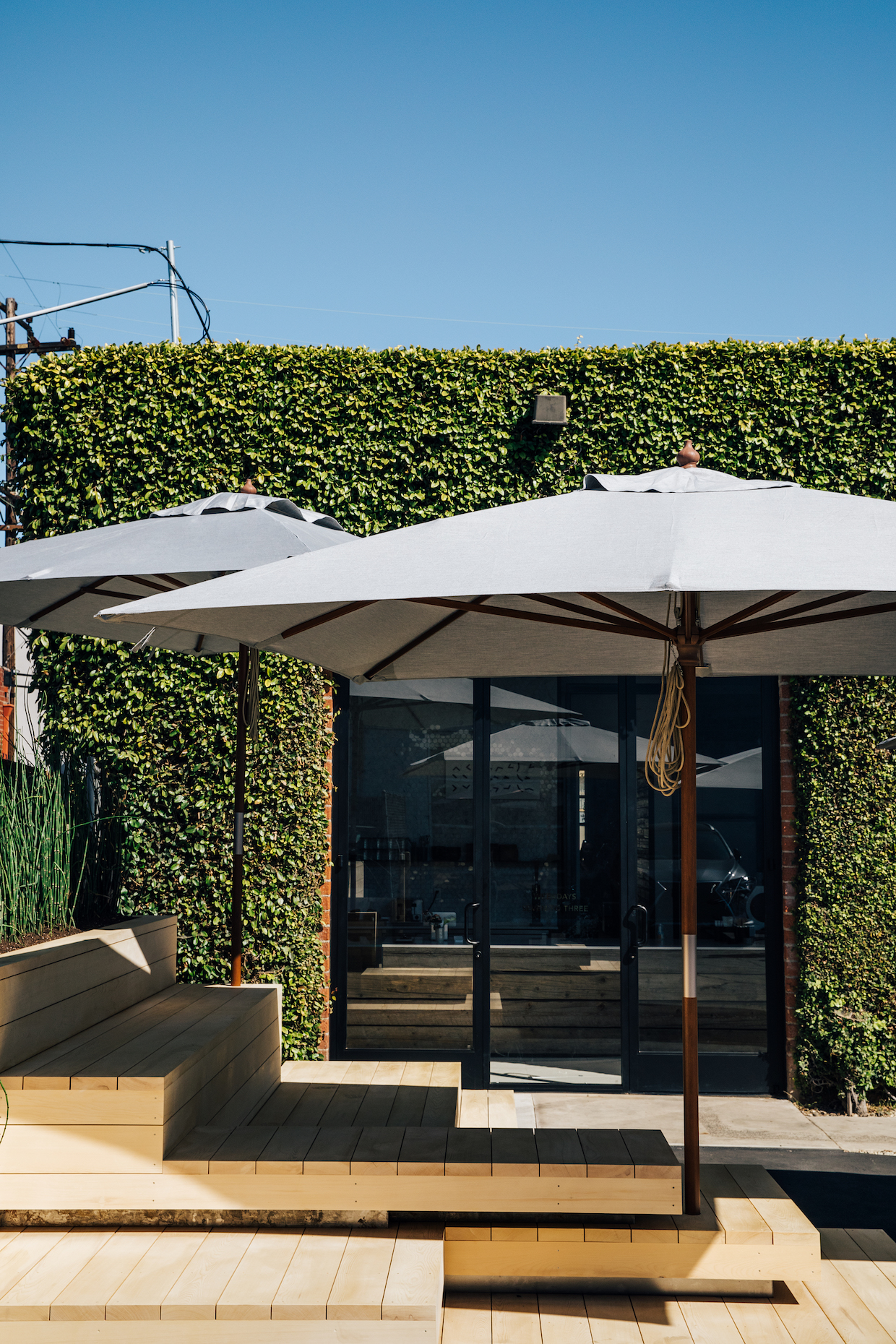 Lindsay Christians
Lindsay Christians (@LindsayC608) is a full-time food and arts journalist for The Capital Times in Madison, Wisconsin. She is the host of a weekly food podcast called The Corner Table.