Many professional coffee roasters' earliest bean-brownings came by way of the classic homespun hack of an electric fluid-bed popcorn popper. It's an entry-level method so popular in fact that green coffee retailer Sweet Maria's keeps one such machine in stock specifically for its cost-effective appeal to roasting hobbyists.
A new device called the Kelvin Home Coffee Roaster builds upon the simplicity of a countertop fluid-bed solution, while boasting a modern, tidy appearance along with additional built-in features such as chaff collection and automatic cool cycle.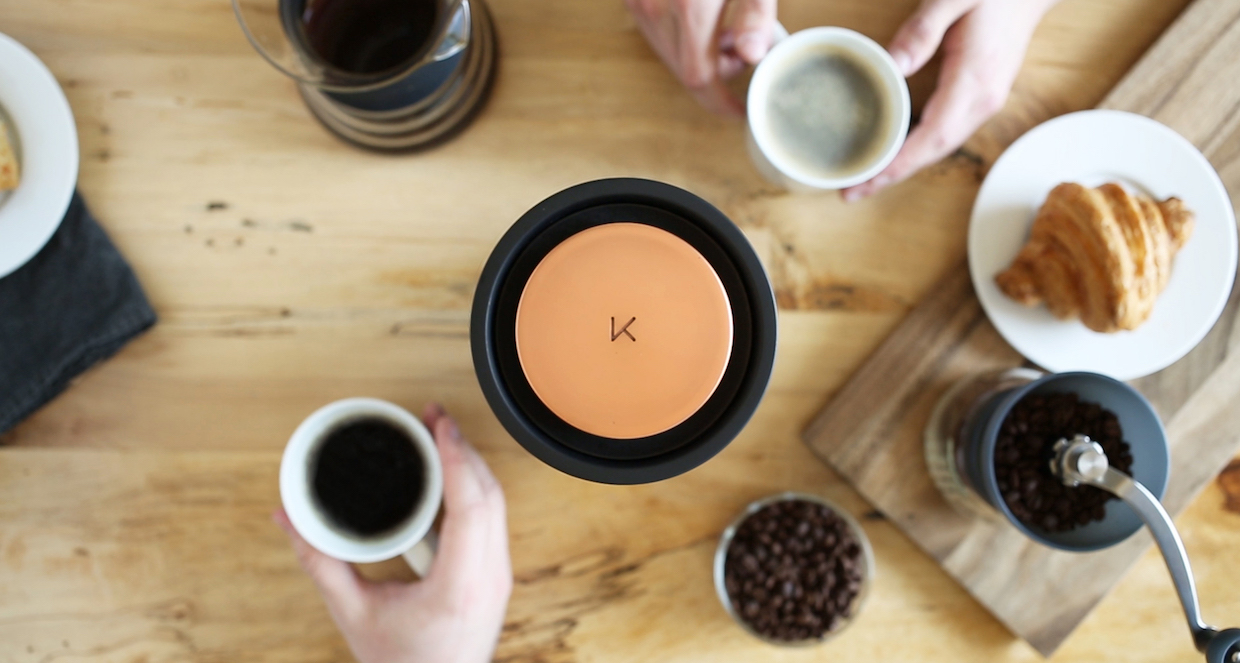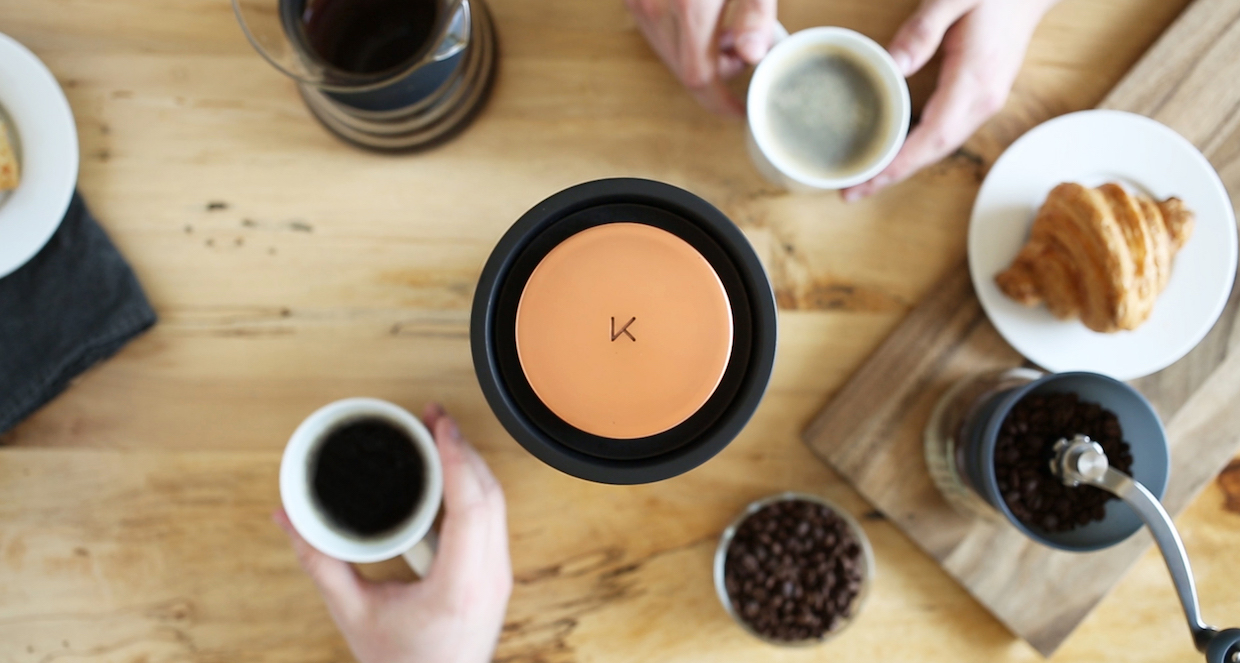 Currently rocketing on Kickstarter, the Kelvin shot past its $40,000 funding goal within the first three hours and has at this point collected pledges from more than 1,000 backers that amount to more than 600 percent of the original goal, with more than a month still to go.
Interestingly, although a passion for coffee lead its creators to the idea of an accessible home roaster, the Kelvin also equally emerges as a kind of test case in product development and marketing.
The Kelvin Coffee Roaster is a product by IA Collaborative Ventures, the "in-house incubator" of Chicago-based design and innovation consultancy IA Collaborative. The firm's product development and launch services have been performed for clients including GE, Samsung and HP. Through the Ventures program, IA Collaborative builds and launches its own product ideas, apart from its projects for other clients and companies. IA Collaborative Founder Dan Kraemer and Engineering Director Luke Westra are the creators at the helm of the Kelvin.
Of course, it wouldn't make nearly as snazzy a portfolio page if it weren't first and foremost a capable home coffee roaster. Sean Sanders, senior design engineer at IA Collaborative, told Daily Coffee News that the designers worked closely with professionals and home enthusiasts alike during research and development, involving roasters, baristas and green coffee experts. Said Sanders, "We can't name names yet, but will be announcing some exciting partnerships soon."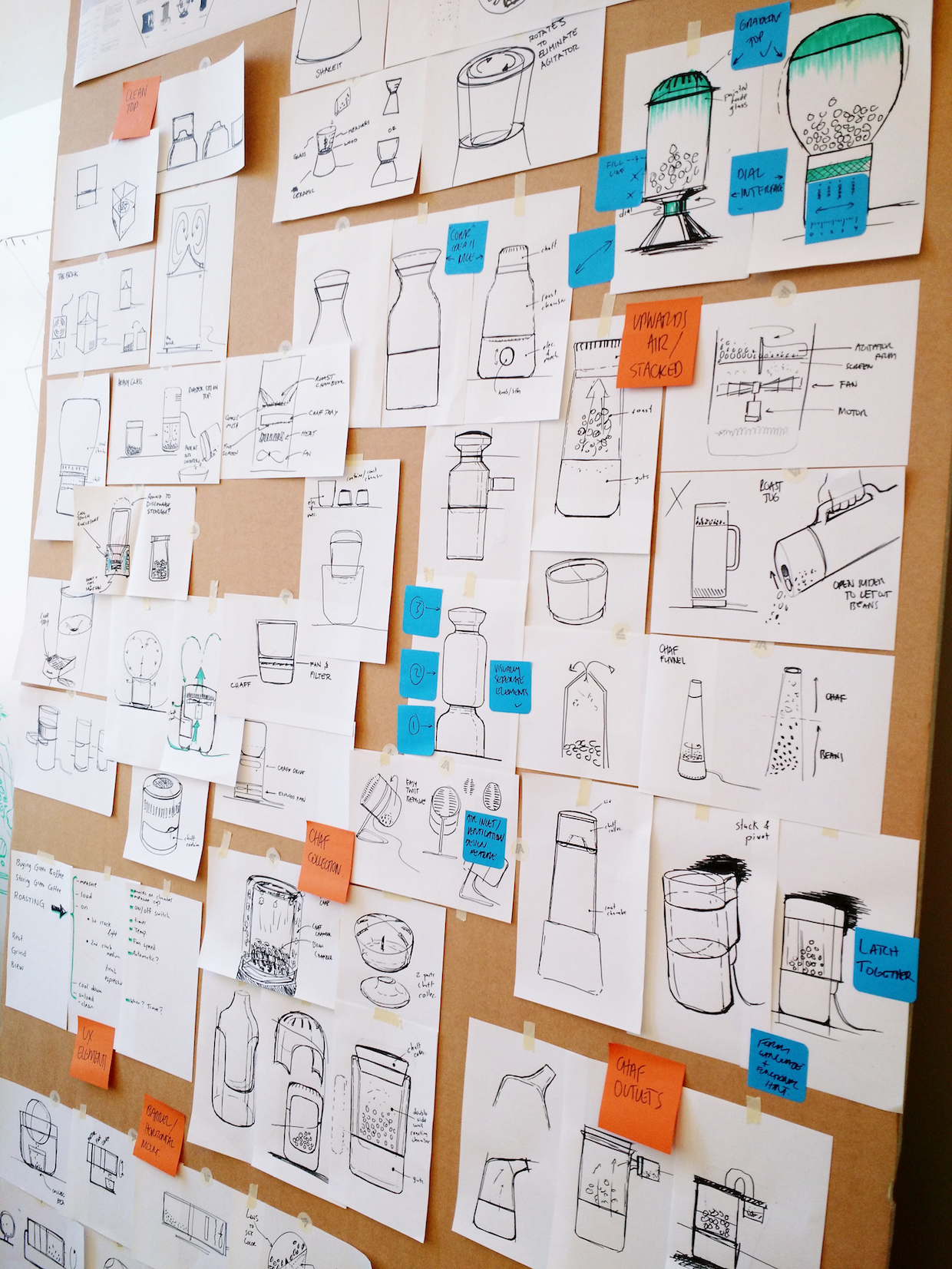 Sanders said the ideal batch size for the Kelvin is roughly 100-120 grams (approximately 0.22 to 0.26 pounds), an amount small enough that smoke can be vented through a home kitchen range hood. The basic resistive heater draws 1,200 to 1,400 watts to produce a single consistent roasting temperature for a duration set by the user with a knob control.
A chaff filter at the top catches the chaff, time can be added or subtracted during the roast, the double-walled chamber stays cool to the touch and the machine blows ambient air through the coffee after the heat shuts off, providing a cooling cycle to end the roast, the company said. The company is also launching a green coffee subscription program along with the roaster.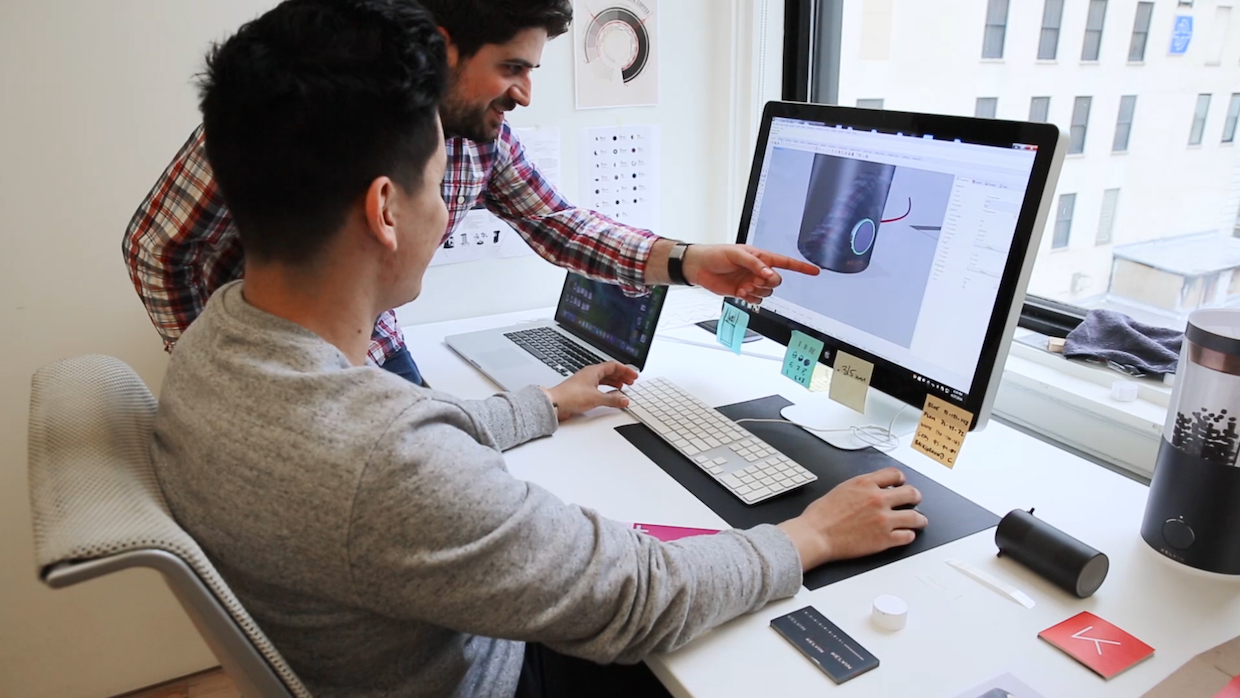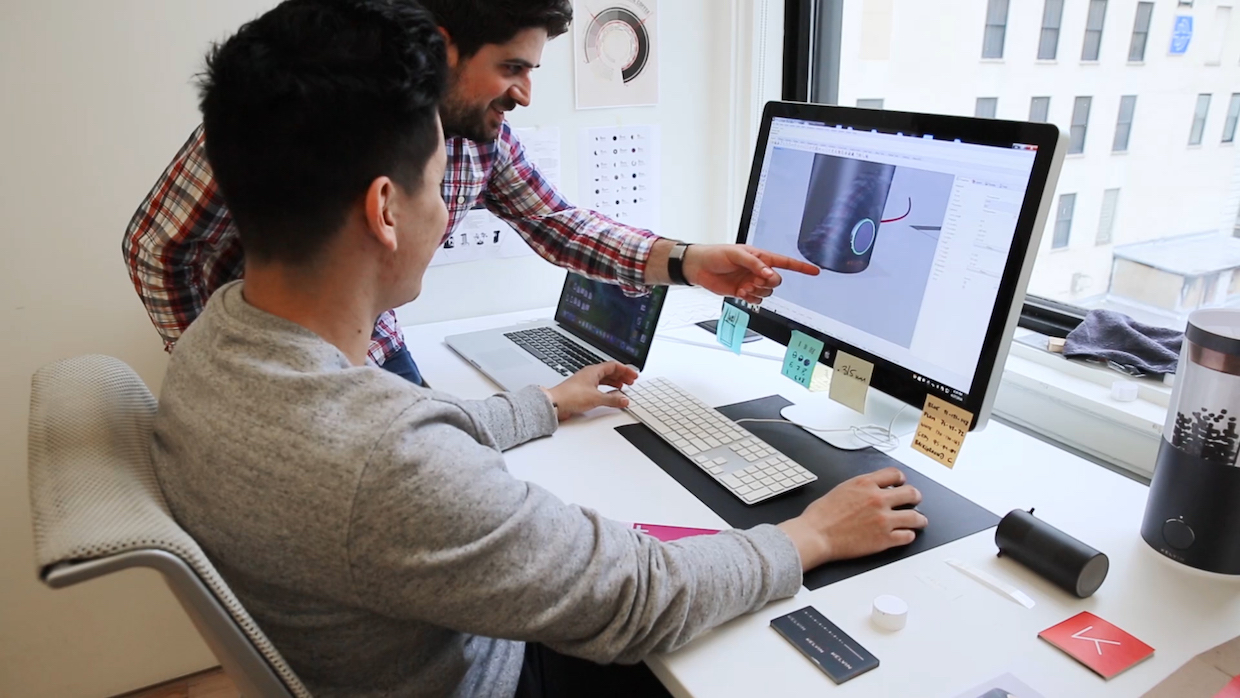 "We are in active discussions with several potential partners for green coffee imports," said Sanders. "We will make an announcement at an appropriate time once these partnerships are finalized."
The final retail price of the machine has also yet to be determined, although the campaign indicates it will be over $330. The machine is currently expected to ship to backers at the end of 2018, after which time sales will continue directly to consumers through the company's website. Sanders said that discussions are also underway for potential brick-and-mortar retail partnerships for the roaster.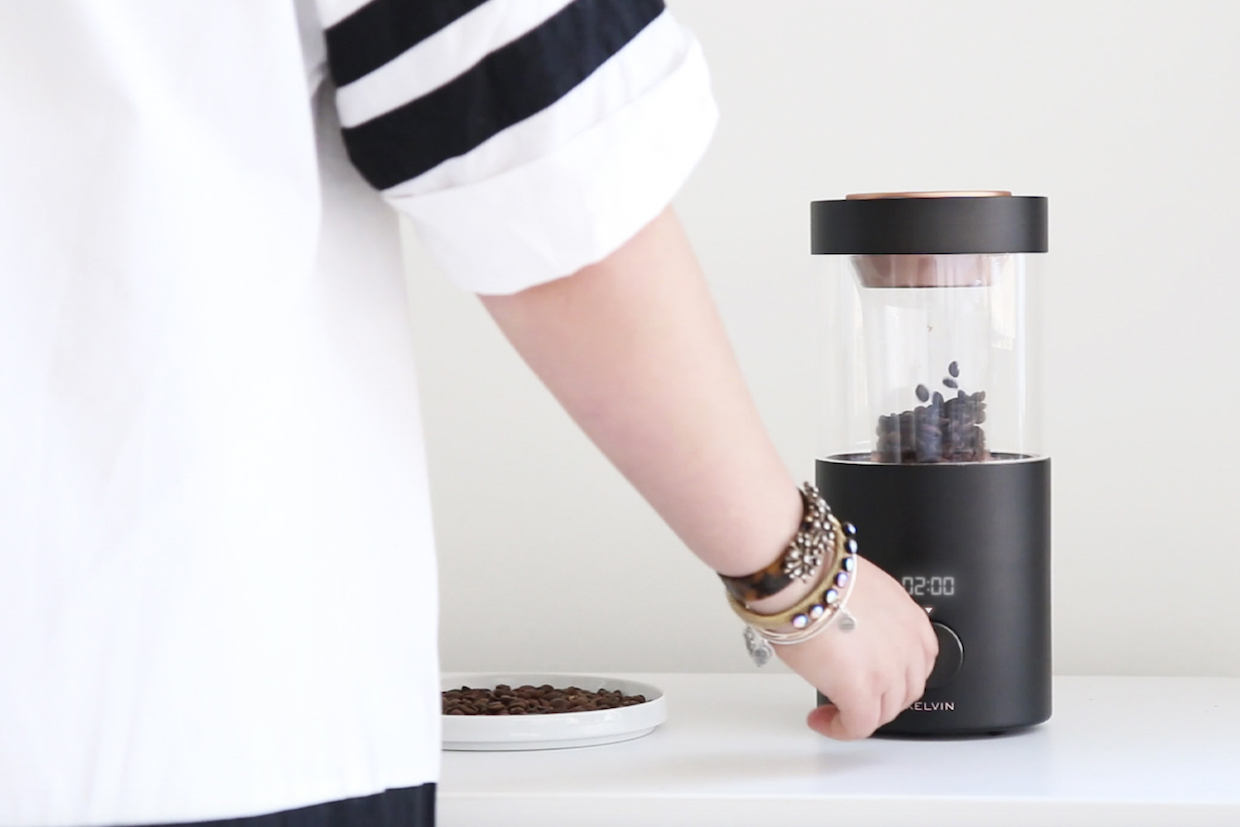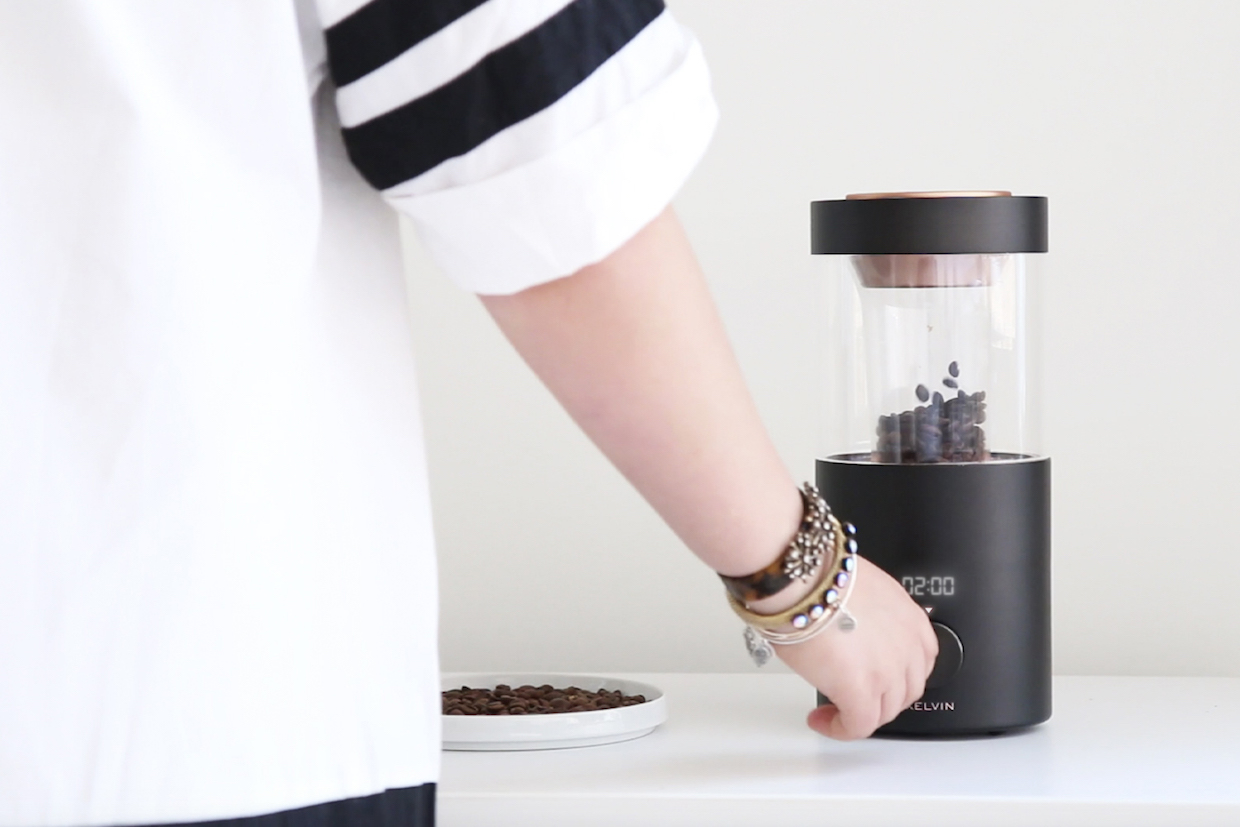 Howard Bryman
Howard Bryman is the associate editor of Daily Coffee News by Roast Magazine. He is based in Portland, Oregon.