Dutch Lab, the South Korean maker of intricately designed and prohibitively expensive coffee brewers, has been on a design streak lately, unveiling a line of serving accessories and an ornate nitro-keg dispenser system in addition to its expanding range of opulent cold brew drip towers.
We first caught wind of Dutch Lab in 2014 after the group introduced to the world the first iterations of its drip towers, which now come in four separate product lines, each bursting with laser-cut anodized aluminum, brass needle valves, and glass tubes and tanks. Granted, ownership of these devices is reasonably beyond the reach of most coffee drinkers, but so are $800-per-pound coffees.
Dutch Lab's "Minimalist" line features three different drip towers (ranging from $320 to $640) plus a cassette-tape-themed cup dispenser; the "Basic" line features 15 drip towers $390 to $6,700 for the intricately detailed Tokyo Tower 2000 model; the "Steampunk line features four towers, ranging from $4,300 to $7,700, and the "Gold" line includes nine towers, from a $1,700 Big Ben replica to $20,000 models such as the Gold Gothacism and the Art Deco.
Recently, the company — an offshoot of the Korean interior design firm Design Rangers — has expanded beyond the drip realm and into the cold brew immersion realm, offering a 30-liter brew keg along with bottles.
Branching further into the cold brew category, the company also recently introduced two new serving systems — including ornate platters, glassware, decanters, stirrers and other liquid vessels: the Bain-Marie and the Froid, both priced at $1,800. But if you want to spend even more money just for cold brew service ware, there's also the new Nitrogen nitro keg dispenser and holder ($8,000), with an arrangement of brushed aluminum, stainless steel, gold plating and glass that results in the look of a baroque steam engine.
For those people who think $8,000 seems a tad excessive for something that pours coffee, DL has also introduced its first products designed for hot coffee preparation: pourover stands (cones and vessels not included) for a relatively paltry $300 apiece.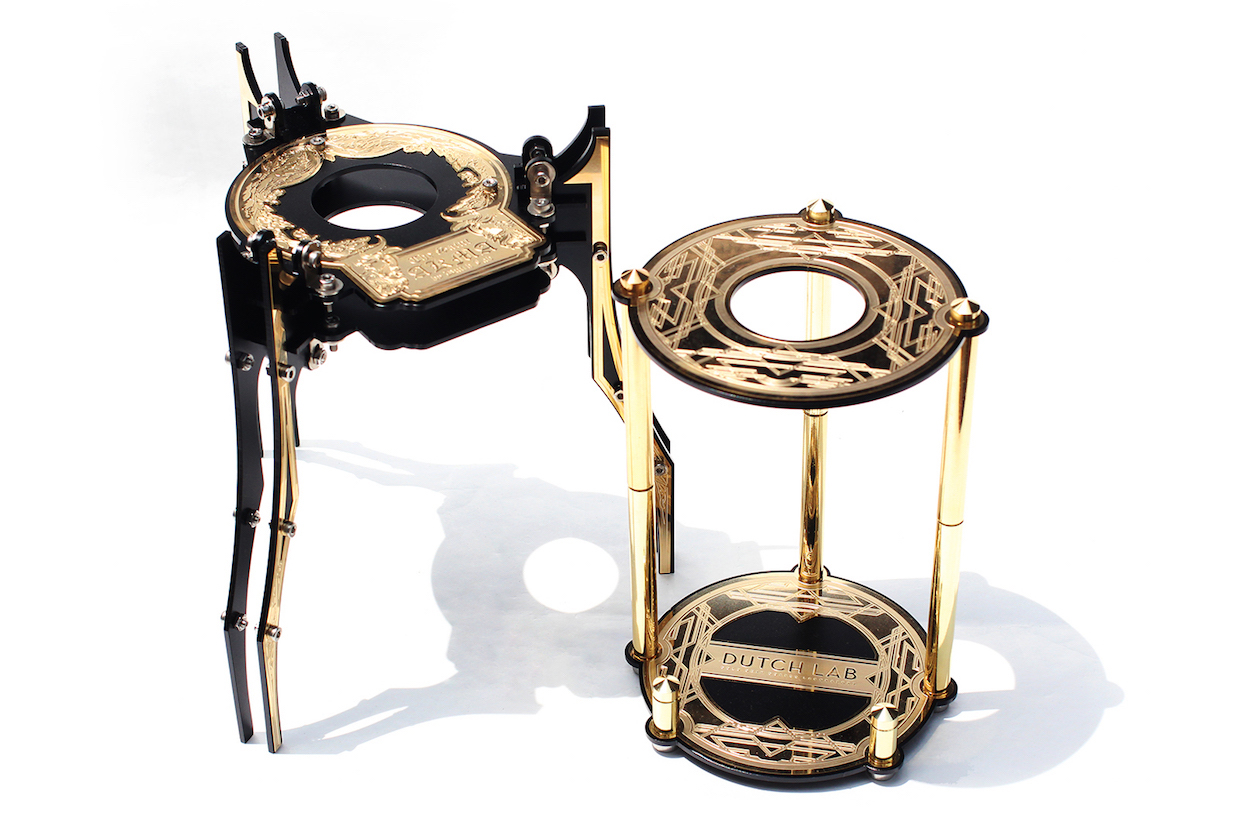 Nick Brown
Nick Brown is the editor of Daily Coffee News by Roast Magazine.