China's Xinhua News Agency, Pu'er City government and Yunnan International Coffee Exchange have jointly released a Xinhua-Yunnan Coffee Price Index. The goal of the index is to bolster Yunnan Province coffee as a brand, and increase its visibility internationally, according to a press release this week:
As China's largest coffee planting base, Yunnan needs an authoritative, influential and fair price index system to reflect trends in the coffee industry, and the release of the coffee price index will strongly promote the extension and upgrading of Yunnan's coffee industrial chain as well as the targeted poverty alleviation by means of the industry, said Zhang Guohua, vice governor of Yunnan Province.

The release of the index will definitely play an important role in price and market guidance, pushing forward Yunnan's coffee industry development, increasing the incomes of the coffee growers and promoting orderly development of China's coffee market, noted Liu Zhengrong, vice president and secretary general of Xinhua News Agency.
The coffee thirst in China is so great, of course, that its homegrown supply is not enough. Coffee traders in Rwanda are excited about a new agreement between the national government and e-commerce giant Alibaba, as they see it as a chance to grow from green coffee into roasted coffee as well. The New Times got the scoop, talking with Siméon Ngendahayo of Rwanda's West Hills Coffee Company:
Under the agreement between Rwandan coffee traders and Alibaba, the group buys Rwandan roasted coffee and sells it to its online shoppers in China.

The local traders are paid by Alibaba by wiring money to their bank accounts. Moreover, what has surprised both the company's officials and the traders is the high appetite Chinese consumers have for Rwandan coffee.

"This is a tremendous step forward. Globally, the Rwandan coffee was mainly sold as green coffee at approximately 97 per cent but Alibaba is going to help us sell roasted coffee, which will create jobs for many Rwandans here," Ngendahayo said.
If those Rwandan roasters go dark enough, they may help their new Chinese customers stave off Alzheimer's and Parkinson's, according to a new study published in Science Daily. The study, conducted by the Canada-based Krembil Brain Institute, examined the effects of phenylindanes, a compound inhibits the clumping together of protein fragments common in Alzheimer's and Parkinson's:
As roasting leads to higher quantities of phenylindanes, dark roasted coffee appears to be more protective than light roasted coffee.

"It's the first time anybody's investigated how phenylindanes interact with the proteins that are responsible for Alzheimer's and Parkinson's," says Dr. Mancini. "The next step would be to investigate how beneficial these compounds are, and whether they have the ability to enter the bloodstream, or cross the blood-brain barrier."
Venturing even darker, a survey by the United Nations Industrial Development Organisation (UNIDO) of robusta production facilities in Vietnam's Central Highland province of Dak Lak has shown success in the implementation of pyrolysis as a means of re-purposing waste, drying beans, reducing air pollution and enhancing soil health with the resulting biochar. Vietnam Plus had more:
Three years ago, Viet Hien Company Limited in the province was the recipient of the pyrolysis technology transfer under the "Minimisation of Industrial Waste for Low Carbon Production" project funded by the Swiss Federal Department of Economic Affairs through the UNIDO. Besides disseminating the pyrolysis equipment in Dak Lak province, the firm successfully transferred the technology to Brazil.

Swiss Ambassador to Vietnam Maser Mallor lauded the efficiency of pyrolysis technology used in coffee production in Vietnam, saying that it helps lower greenhouse gas emission while saving electricity and water.
The Huffington Post attempted to lift the lid on what constitutes the value of this crazy stuff we call specialty coffee by chatting with a few luminaries in the industry. The SCA's Peter Giuliano represented:
"When specialty coffee is at its best, it's recognizing each of those actors as a craftsperson worthy of celebration and worthy of prospering for their work," Peter Giuliano, chief research officer at the Specialty Coffee Association, told HuffPost. "I always like to propose to people that we think of that at least as much as we think about the flavor impact. We shouldn't call it a specialty coffee if there are people within it that have been exploited or ignored, and a lot of people in coffee agree with that sentiment."
Honduras, the world's fifth largest coffee producing country, has gotten its own collaborative platform for stakeholders to come together around ideas and initiatives to support the industry and address its challenges. UTZ announced that the Sustainable Coffee Platform in Honduras was officially launched this month by the Global Coffee Platform (GCP). It is one of seven national-level platforms as part of the GCP.
The Coffee Platform in Honduras, like other national platforms around the world, is based on a collaborative spirit, where representatives of the private sector, non-profit organizations, governmental entities, producer organizations, intermediaries and marketers; service providers and researchers gather under the same principles and values: the commitment to sustainability; collaborative participation of diverse actors; continuous improvement; transparency and communication; cohesion; teamwork; equity and solidarity.

GCP Executive Director Annette Pensel believes that local and global collaboration is fundamental to making the sector thrive. "We can't improve the conditions of coffee farming families around the world with isolated efforts. In this case, we worked with Rainforest Alliance and Solidaridad on the global level and enabled local discussions with and between Honduran stakeholders. This launch is a successful case of collaboration for the greater good: the sustainability of coffee."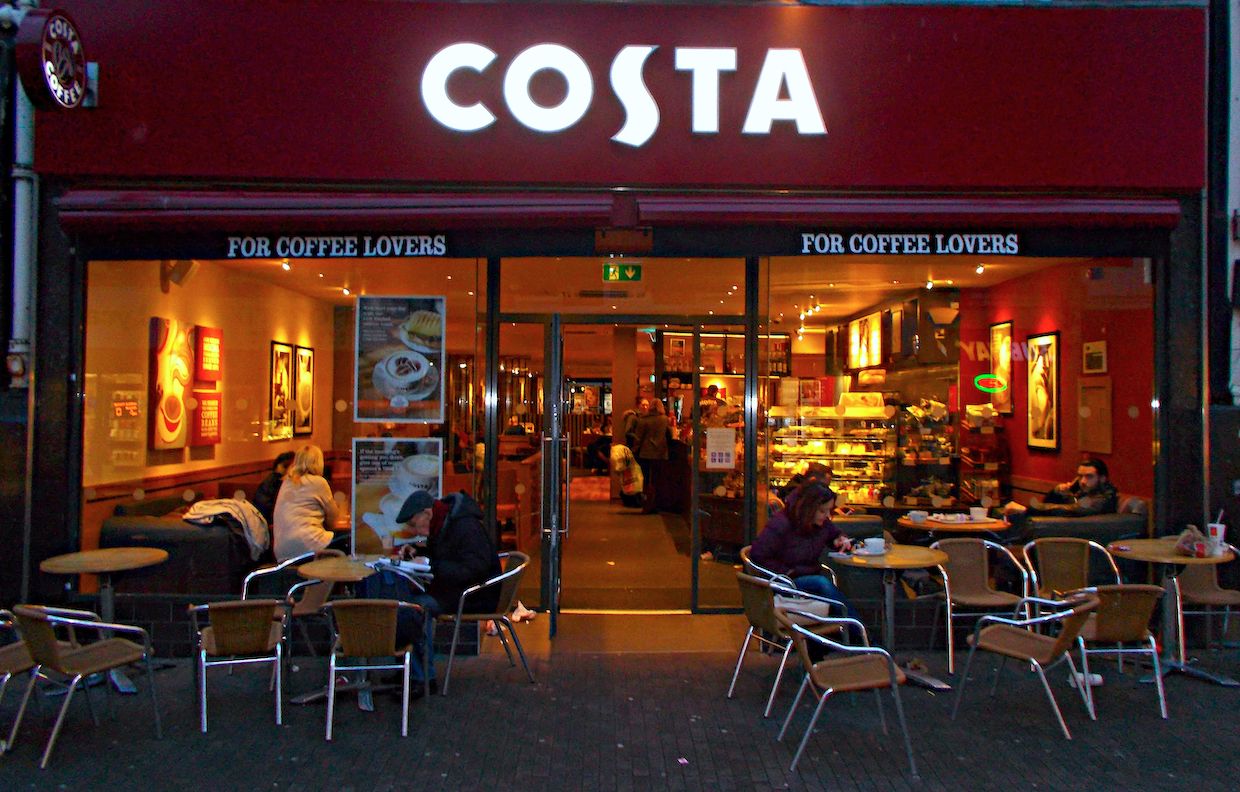 Young teenagers in the UK are discovering one more thing to be disgruntled about. Costa Coffee retail employees are now empowered to choose whether or not to serve caffeine to whippersnappers. The Independent picked up the story after a 12-year-old in Conwy, Wales, was refused a drink, angering her father:
He went on to explain that if the chain is so concerned with the health of young children that they should also consider imposing a ban on selling cakes to overweight children "because obesity is a far more serious health issue than caffeine consumption".

A spokesperson for Costa said: "We do not encourage the sale of caffeine to children under 16 and it is at store discretion to question a customer's age if they have any concerns.

"Our advertising is not directed at children and you must be 16 or above to own a Costa Club Card.
Oregon-based chain Dutch Bros, which craftily avoids this problem with a caffeine-free kids' drinks menu that's over 90 items long, announced this week with that it has raised more than $420,000 for breast cancer screenings and research:
Of the total funds raised, $385,930 will go to the OHSU Knight Cancer Institute. The institute believes individual, targeted treatment and early detection are crucial to ending cancer as we know it. It received the National Cancer Institute's top recognition as a Comprehensive Cancer Center based on meeting criteria in three key areas: laboratory research, clinical research and population-based science.

"We are incredibly grateful to have Dutch Bros as a long-time partner in our battle against breast cancer," said Brian Druker, M.D., and director of the OHSU Knight Cancer Institute. "We're energized by this year's record-breaking contribution and we deeply appreciate this enormous show of support by thousands of Dutch Bros customers who share our desire to end cancer as we know it."

The remaining funds, which were raised in the Sacramento area, are helping support Albie Aware, an organization that focuses on individuals fighting cancer by providing diagnostic testing, patient advocacy, prevention education and compassionate support. This year's donation totals more than $35,000.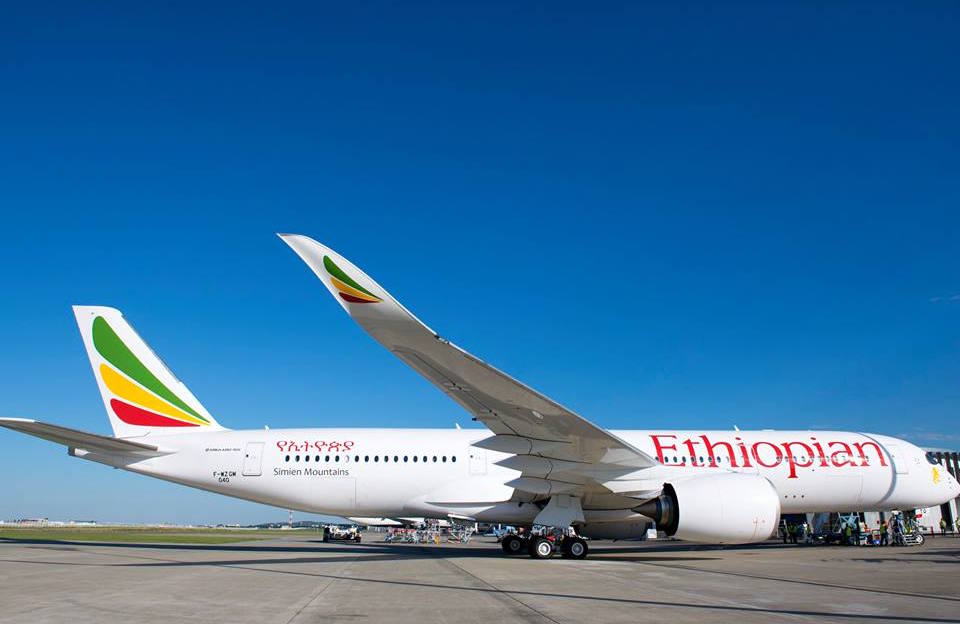 Ethiopian Airlines is teaming up with various Ethiopian trade groups and government agencies to invite coffee people the world over to its inaugural International Coffee Event, taking place Dec. 4-5 in Addis Ababa. Per a press release:
The two-day meeting is projected to bring together multiple stakeholders from all over the world including coffee exporters, coffee researchers, coffee roasters and exhibitors and will serve as an ideal platform for experiences sharing and networking.
Blue Bottle is also thinking internationally, announcing plans to open its first cafe in South Korea in the second quarter of 2019. The company now has 10 cafes in Japan, and Korea would represent its second international market outside the U.S. In a press release, the ever-flowery brand looks forward to becoming "part of the fabric of Seoul":
Located in the Seongsu neighborhood of Seongdong District, often referred to as the "Brooklyn" of Seoul, the red brick home of Blue Bottle is surrounded by industrial warehouses and former shoe-and-garment factories. In recent years, young artists and designers have renovated the buildings into art spaces, transforming the area into a unique cultural hub complete with galleries, fine restaurants, craft breweries, and startups. Seongsu is situated next to the idyllic Seoul Forest, an urban green space frequented by families of many generations.
Howard Bryman
Howard Bryman is the associate editor of Daily Coffee News by Roast Magazine. He is based in Portland, Oregon.